Title
Planned Giving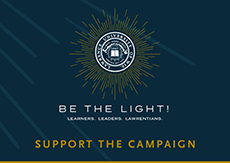 Finance News

Gifts of Stocks and Bonds
Donating appreciated securities, including stocks or bonds, is an easy and tax-effective way for you to make a gift to Lawrence University.
Gift of Stock and Bonds
Stocks/Bonds
LU

Benefits of gifts of stocks and bonds
Avoid paying capital gains tax on the sale of appreciated stock
Receive a charitable income tax deduction
Further our mission today
How to make a gift of stocks and bonds
Stock Transfer Instructions
Thank you for your interest in making a charitable contribution to Lawrence University in the form of a securities transfer. For stock held in brokerage accounts, your financial advisor or trust officer can assist you in making a gift of stock via a direct transfer to Lawrence University. Please note the following information:

Broker: BMO Harris Bank N.A./Trust
Account Name: Lawrence University Stock Gifts Clearing
Account: 98-71L083AL7
DTC: 992
Lawrence Tax ID#: 39-0806297
Free Delivery/Receipts Contact: WOS_MKE_Booking@fisglobal.com
Relationship Coordinator: Sharon Fuentes, BMO Harris Bank N.A.
Contact Information: 414-287-8689 or sharon.fuentes@bmo.com

Not all mutual funds transfer through our DTC number. In this case, and for gifts of stock not held in a brokerage account, please contact Amy Tesch in the Development Office at Lawrence University at 920-832-6517, or email at amy.s.tesch@lawrence.edu. It is also helpful for Lawrence to be notified of intended transfers and eventual use of funds.
Wire Transfer Information
Receiving Bank Name: Chase, Wisconsin
Receiving Bank ABA Number: 021000021
Swift Code: CHASUS33
Beneficiary Name: Lawrence University
Beneficiary Account Number: 510100319
Dollar Amount: $_______________
Additional Reference: Please indicate name of person wire is coming from and reason for wire.
BBI: Chase, Appleton

Using appreciated securities to make charitable gifts allows a donor to avoid paying capital gains taxes, and enables them to put the full-value of the stocks toward the college's mission. The following information should be used to direct gifts of stock to Lawrence's brokerage account
By certified mail - If you hold securities in certificate form, you will need to mail two envelopes separately to complete your gift. In the first envelope, place the unsigned stock certificate(s). In the other envelope, include a signed stock power for each certificate. You may obtain this power from your broker or bank. Please remember to use certified mail.
More on gifts of stocks and bonds
There are special rules for valuing a gift of stock. The value of a charitable gift of stock is determined by taking the mean between the high and low stock price on the date of the gift. Mutual fund shares are valued using the closing price for the fund on the date of the gift.
Contact us
If you have any questions about gifts of stocks and bonds, please contact us. We would be happy to assist you and answer any questions that you have.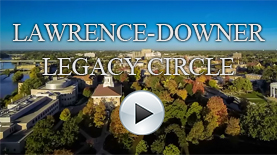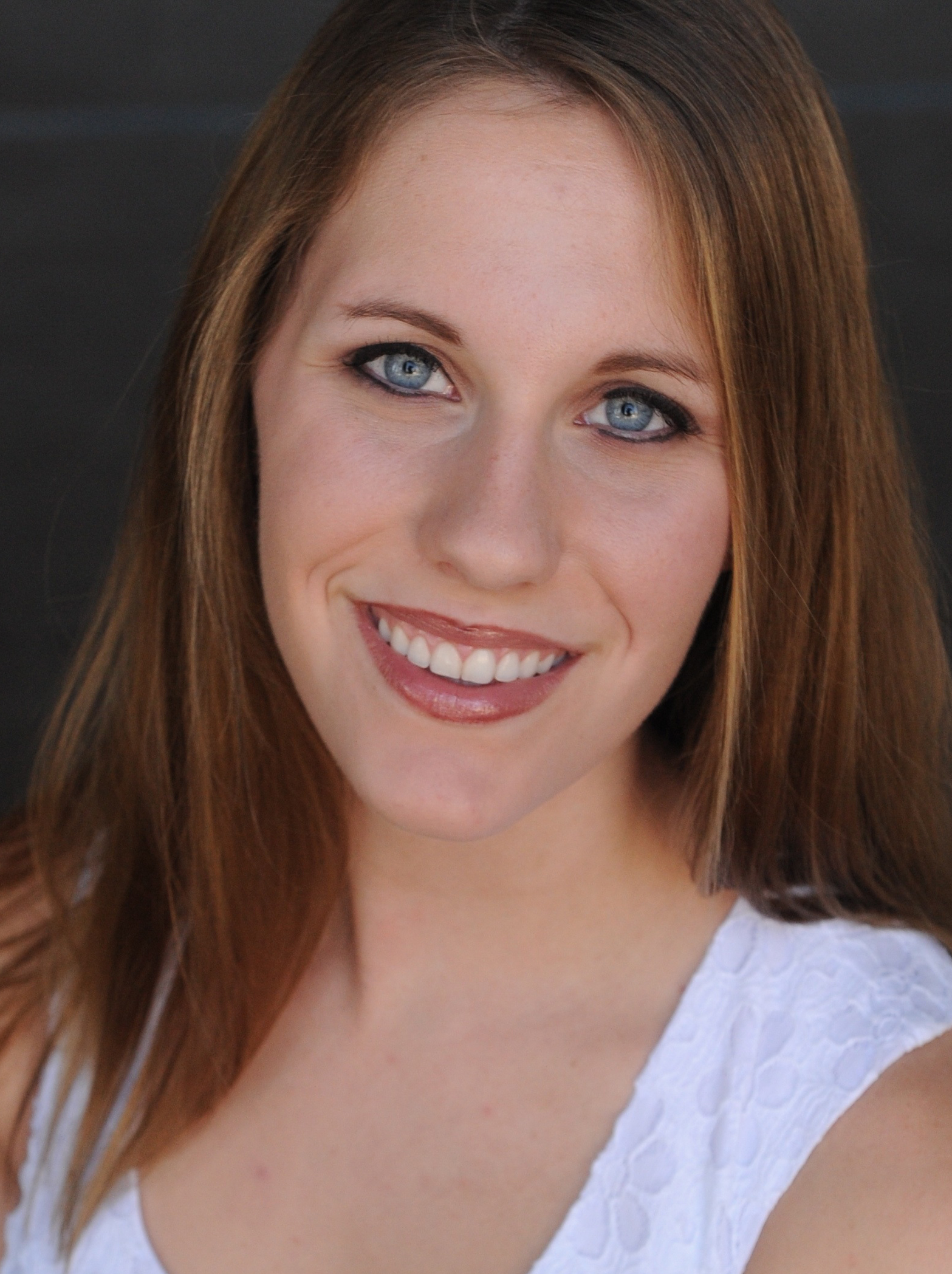 Shelby Harder, 2018
Dr. Irving Auld and Dorothy
Roher Auld Scholarship
"Many students take for granted what a university has to offer. However, I am thankful every single day for the opportunity to attend this prestigious school. At Lawrence, you have the ability to engage in Socratic debates about the world we live in at dinner, play recreational or NCAA sports, and talk one on one with brilliant professors. At Lawrence, you don't just 'learn' a subject, you are immersed in it. You dive into the liberal arts and these professors show you the beauty in it all, and how everything is tied together. I am a Biochemistry major with a soft spot for rocket science, philosophy, and evolution. Lawrence is my dream school, and it would have never been possible without the Dr. Irving Auld and Dorothy Roher Auld Scholarship. I am forever grateful for their generosity."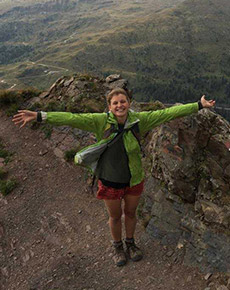 Juliana E. Olsen-Valdez, 2018
Carroll Family Scholarship
"Lawrence University is a great place for students looking to embrace their multi-interested approach to learning. As a Geology major, I have spent many long hours in laboratories. But, I have also had the opportunity to organize and lead students on outdoor backpacking trips, help build a stronger community for International students, participate in dialogues on campus initiatives, attend dozens of musical events, and study abroad in a field-based geology program, all while taking classes in a variety of academic spheres on campus. Lawrence, as an institution and student body, creates a collective of learners, listeners, and leaders who are continuously evolving their understanding of the world around them. I am fortunate to have the support of the Carroll Family Scholarship, so that I can say I am a part of this exceptional community too!"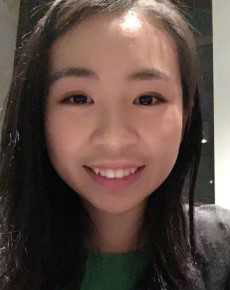 Weiqi "Vicky" Liang, 2019
Marian H. Cuff Endowed Scholarship
"Lawrence is a special institution with nice people around the campus. I better myself by trying out different things and using new ways to think critically. Even though I am a Philosophy major, I have successfully taken classes in Anthropology, Biology, Economics, and Government. In addition, I still find many great extracurricular opportunities to explore, such as singing with Viking Chorale, even though I am not a music major. While having the great experience of volunteering at the elderly center last year, I became an elder advocacy coordinator at the Volunteer Community Service Center. At Lawrence, I've learned to handle difficult academic problems while looking forward to exploring possible opportunities. I am very grateful to be awarded the Marian H. Cuff Endowed Scholarship for every year I have been here, and appreciate that the scholarship has provided this wonderful Lawrence experience to me."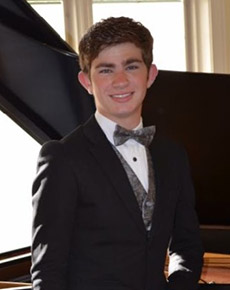 Anthony Cardella, 2018
Ansorge Family Scholarship
"I am so excited that I am able to attend Lawrence University. I know that I will make great progress studying piano with Dr. Michael Mizrahi. Since being at Lawrence I've already made a lot of progress and I really love it here. I am so grateful for the Ansorge Family Scholarship that made it possible for me to come to Lawrence because without it, I might not have been able to afford the cost of attending a school that is a great fit for me and a place where I will learn so much and go so far."