Title

Gifts of Stocks and Bonds
Donating appreciated securities, including stocks or bonds, is an easy and tax-effective way for you to make a gift to Lawrence University.
Gift of Stock and Bonds
Stocks/Bonds
LU

Benefits of gifts of stocks and bonds
Avoid paying capital gains tax on the sale of appreciated stock
Receive a charitable income tax deduction
Further our mission today
How to make a gift of stocks and bonds
Stock Transfer Instructions
Thank you for your interest in making a charitable contribution to Lawrence University in the form of a securities transfer. For stock held in brokerage accounts, your financial advisor or trust officer can assist you in making a gift of stock via a direct transfer to Lawrence University. Please note the following information:

Broker: Robert W. Baird & Co. Incorporated
Account Name: Lawrence University of Wisconsin
Account: 5084-0769
DTC: 0547
Lawrence Tax ID#: 39-0806297
Financial Advisor: The Zuleger Kendall Group - Jim Zuleger, Preston Kendall, Stephanie Scheibel (primary contact); Telephone Number: 920-830-3600

Not all mutual funds transfer through our DTC number. In this case, and for gifts of stock not held in a brokerage account, please contact Jane Ishikawa in the Development Office at Lawrence University at 920-832-6517, or email at jane.ishikawa@lawrence.edu. It is also helpful for Lawrence to be notified of intended transfers and eventual use of funds.
Wire Transfer Information
Receiving Bank Name: Chase, Wisconsin
Receiving Bank ABA Number: 021000021
Swift Code: CHASUS33
Beneficiary Name: Lawrence University
Beneficiary Account Number: 510100319
Dollar Amount: $_______________
Additional Reference: Please indicate name of person wire is coming from and reason for wire.
BBI: Chase, Appleton

Using appreciated securities to make charitable gifts allows a donor to avoid paying capital gains taxes, and enables them to put the full-value of the stocks toward the college's mission. The following information should be used to direct gifts of stock to Lawrence's brokerage account
By certified mail - If you hold securities in certificate form, you will need to mail two envelopes separately to complete your gift. In the first envelope, place the unsigned stock certificate(s). In the other envelope, include a signed stock power for each certificate. You may obtain this power from your broker or bank. Please remember to use certified mail.
More on gifts of stocks and bonds
There are special rules for valuing a gift of stock. The value of a charitable gift of stock is determined by taking the mean between the high and low stock price on the date of the gift. Mutual fund shares are valued using the closing price for the fund on the date of the gift.
Contact us
If you have any questions about gifts of stocks and bonds, please contact us. We would be happy to assist you and answer any questions that you have.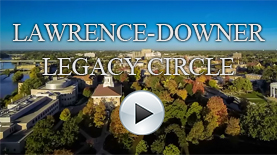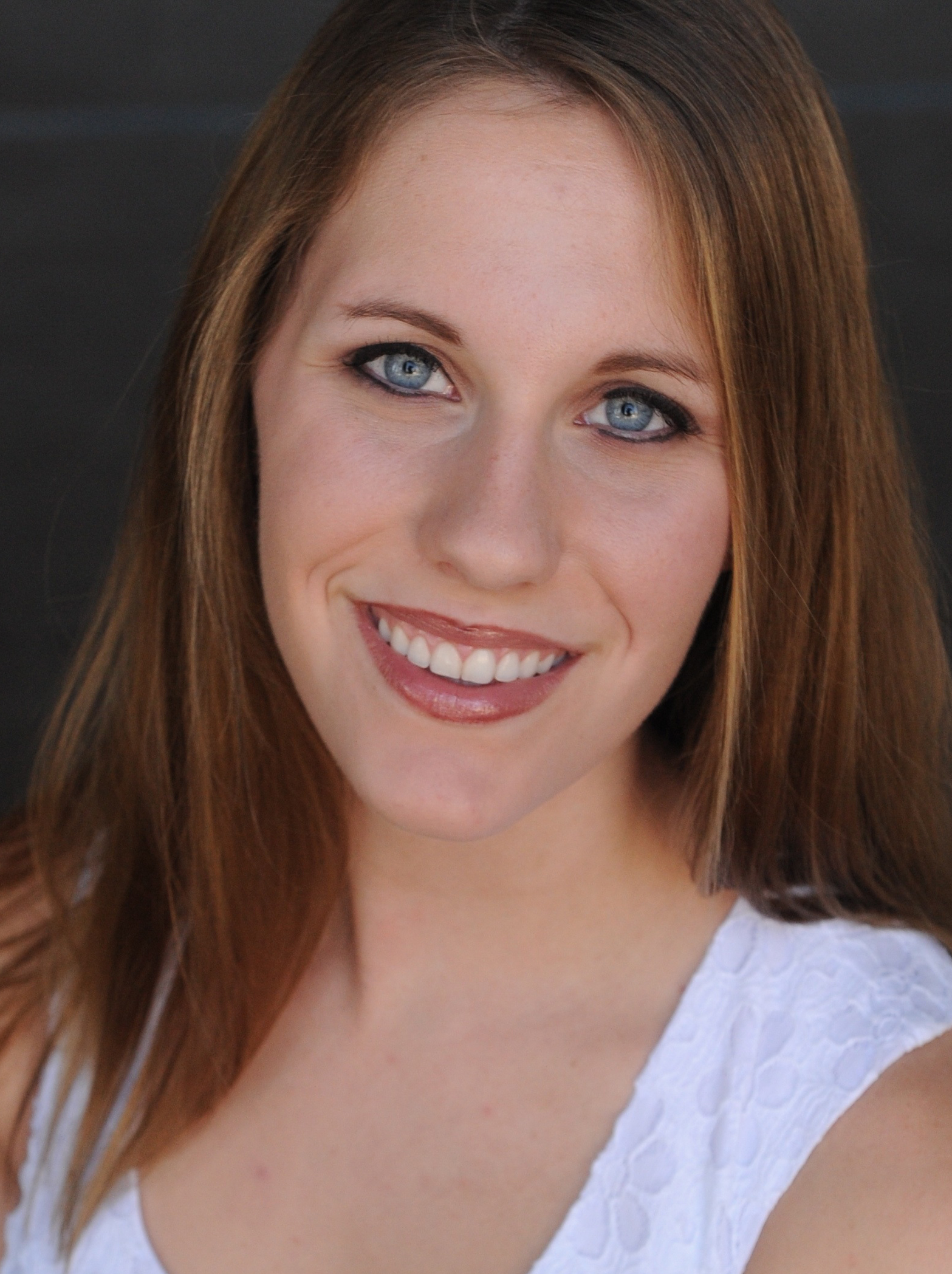 Shelby Harder, 2018
Dr. Irving Auld and Dorothy
Roher Auld Scholarship
"Many students take for granted what a university has to offer. However, I am thankful every single day for the opportunity to attend this prestigious school. At Lawrence, you have the ability to engage in Socratic debates about the world we live in at dinner, play recreational or NCAA sports, and talk one on one with brilliant professors. At Lawrence, you don't just 'learn' a subject, you are immersed in it. You dive into the liberal arts and these professors show you the beauty in it all, and how everything is tied together. I am a Biochemistry major with a soft spot for rocket science, philosophy, and evolution. Lawrence is my dream school, and it would have never been possible without the Dr. Irving Auld and Dorothy Roher Auld Scholarship. I am forever grateful for their generosity."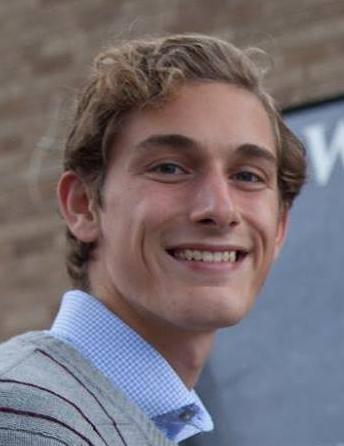 Max Loebl, 2017
Grace Gates Scholarship and Schade Family Scholarship
"Lawrence has been a life changing opportunity. My experience here is made possible by the Grace Gates Scholarship and the Schade Family Scholarship. I will always be grateful for the generosity that made my life at Lawrence a reality. I am incredibly thankful for the amazing education and lifelong connections I have made here. Beyond a doubt, my time at Lawrence has been a multifarious experience; playing varsity soccer, working in the Volunteer and Community Service Center, and now serving as the President of the Lawrence University Community Council. The times spent at Lawrence will be carried with me and cherished for the rest of my life."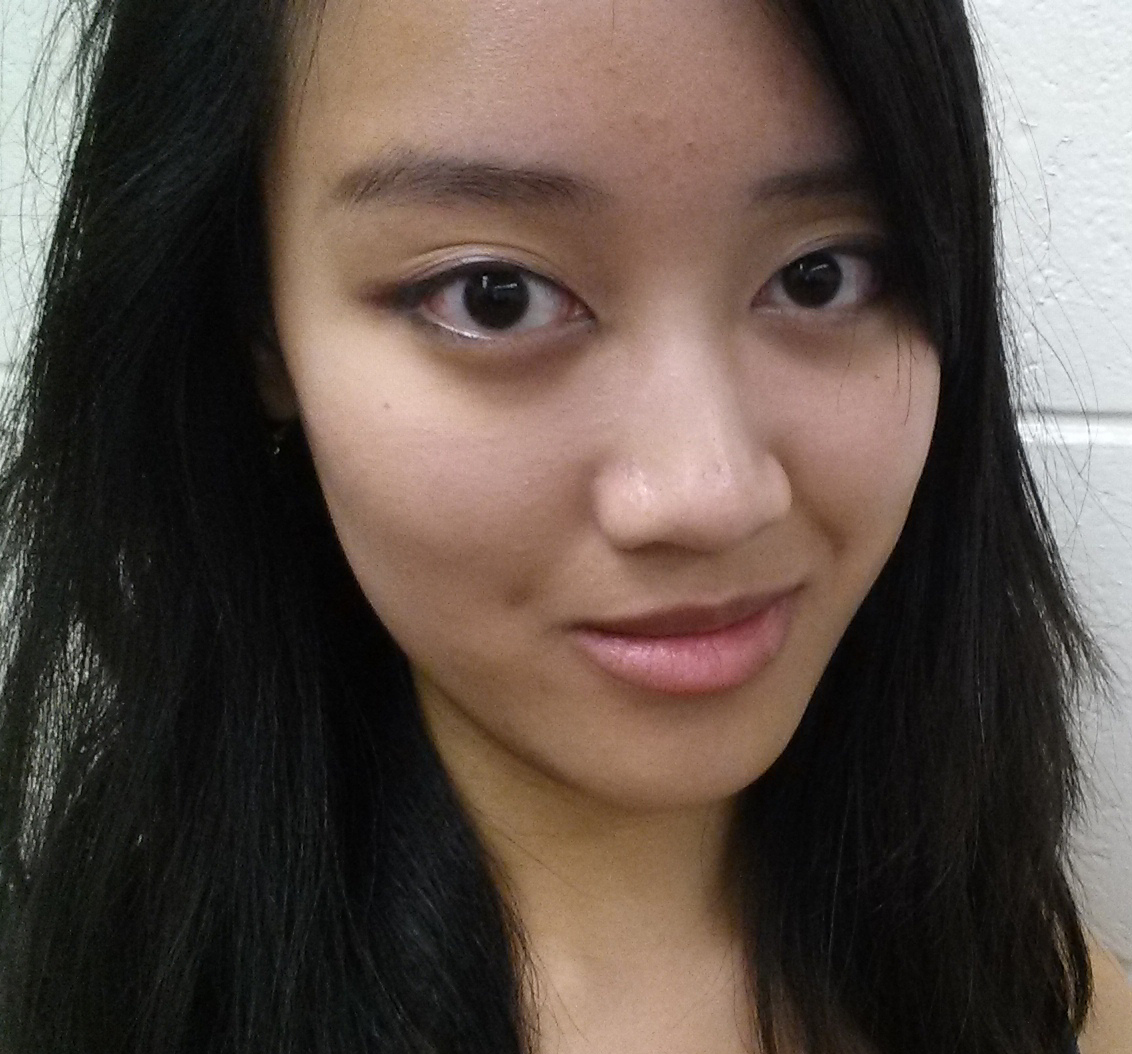 Magdalen D'Alessio, 2017
Lillian Seybold Wells Memorial Scholarship
"Hello, my name is Magdalen D'Alessio, I'm majoring in Psychology and minoring in Education Studies and History. I am extremely thankful to be a recipient of the Lillian Seybold Wells Memorial Scholarship as I have been able to further my education and pursue my extracurricular interests, including Dance Team, and participating in the many International programs offered on campus. I'm really glad to be able to attend Lawrence and hope to expand my knowledge of the world even further! In the near future, I plan to conduct an independent study regarding the relationship between the government and school systems and the importance of parental involvement!"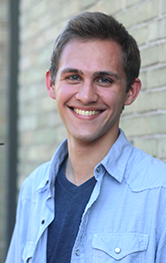 Joe Johnson, 2017
Amy Aplin Larsen Scholarship
"The Amy Aplin Larsen Scholarship has allowed me to pursue tons of opportunities at Lawrence as part of a liberal arts education. I have been able to take classes from close to a dozen different academic departments, perform in ensembles and theatre productions, and take part in shaping the Lawrence community. Regardless of what field I may go into, the connections I have made here at Lawrence with staff, faculty, and friends have been invaluable. Thank you!"