Title

Legal Language for Estate Planning
One of the easiest ways to create a legacy is to include a bequest for charity in one's will or trust. There are several kinds of bequest provisions - we have provided examples of some of the most common.

The most important aspect of the bequest language is the legal name of the charity. We ask that gifts to Lawrence be left to "Lawrence University of Wisconsin." You may be asked to provide Lawrence's Tax ID or EIN, that number is 39-0806297.


Unrestricted General Bequest

Bequests of this type can provide a specified dollar amount, ensuring a certain size gift, or a specified proportion of the estate, to keep this gift in line with other provisions that may also be included.

Examples:
"I give and bequeath to Lawrence University of Wisconsin, the sum of ________ ($) Dollars for its general use and purposes."
Or
"I give and bequeath to Lawrence University of Wisconsin, ________% of my adjusted gross estate as finally determined for federal estate tax purposes for its general use and purposes."


Specific Bequest

Bequests can also provide specific items from one's estate to a charity like artwork, books, photographs, collections, or other tangible personal property. Charities will have the right to accept or decline such gifts, so alerting them to your wishes will avoid difficulties down the road. For real estate, please include legal description of the property, not just an address.

Example:
"I give and bequeath to Lawrence University of Wisconsin, my entire art collection consisting of paintings, water colors, prints and sculptures for its general use and purposes."


IRA and Life Insurance Beneficiaries

You should complete a beneficiary designation form with individual retirement accounts and life insurance policies. These documents will be upheld over what you state in your will or trust, so make sure your beneficiary forms reflect your wishes. You may also add language to your will stating the percentage of the account being given and the account number.

Example:
"One hundred percent (100%) of my IRA account at (name of custodian) account number ________, shall be distributed to Lawrence University of Wisconsin."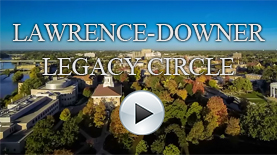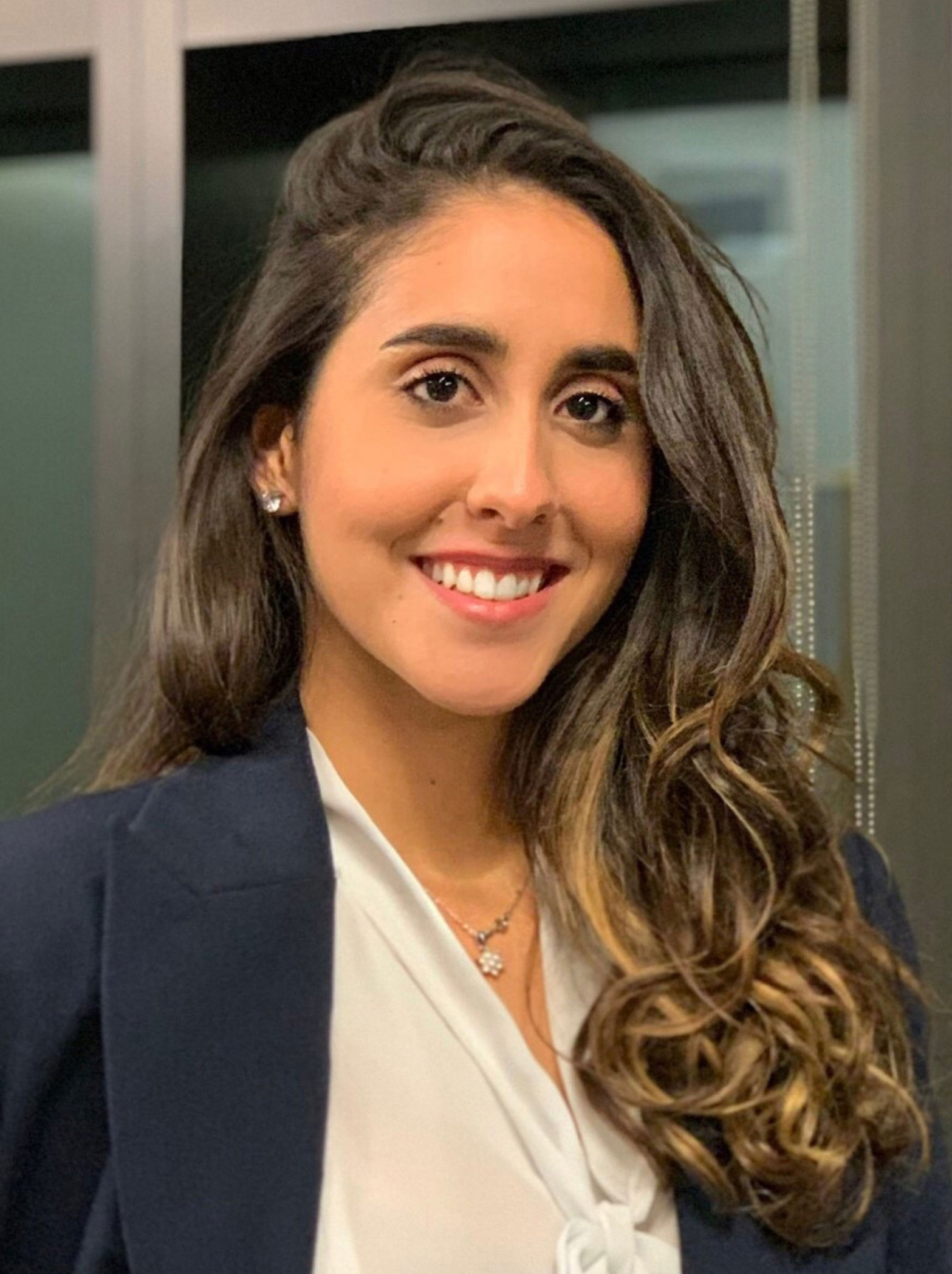 Maria Poimenidou, 2020
Theodore Diamandopoulos
Memorial Scholarship
"I am currently a senior double majoring in biochemistry and economics and minoring in Innovation & Entrepreneurship. I cannot express enough how much I appreciate the Theodore Diamandopoulos Memorial Scholarship, without it, my Lawrence experience would not be possible. I have enjoyed being a mentor in the CORE freshman mentorship program, playing and working for the Women's Basketball team, competing in Model United Nations, interning as a lab assistant at the MD Anderson Cancer Center in Houston, hosting a pilot STEM program for young unaccompanied refugees in Greece, and volunteering through KidsGive during a field trip to Sierra Leone. Thank you so much for supporting me in doing the things I dream to do."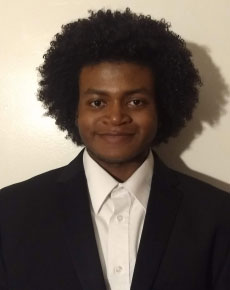 Jelani Jones, 2021
Marie Dohr Memorial Scholarship
"Being at Lawrence has and continues to be a joy for me. I feel that I have grown so much as a musician, a teacher, and a friend through the awesome community of professors and friends I have met here. I feel that I am blessed to have such an awesome violin professor, and all the faculty members in the education department are so amazing. I have come to see Lawrence and the state of Wisconsin as my home, and I wouldn't change a thing."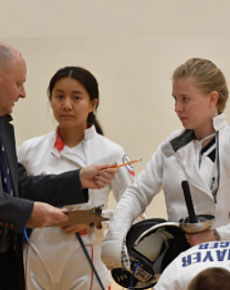 Maggie Wright, 2021
Margaret S. and W. Paul Gilbert Memorial Scholarship
The scholarships I receive at Lawrence allow me to experience anything that I want to. I can pursue my love of Biology and Chemistry in classes that are engaging, with professors who care individually about their students. These scholarships also give me the freedom to participate in numerous extracurriculars that Lawrence offers as well, like the Fencing Team and the American Medical Students Association. All of the opportunities Lawrence offers me remind me how grateful I am to have received the Margaret S. and W. Paul Gilbert Memorial Scholarship."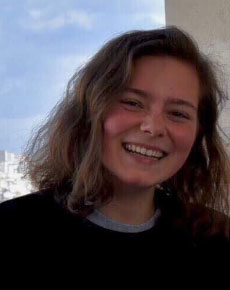 Molly Chadwick Reese, 2020
Anne Prioleau Jones Tuition Scholarship in French
"Attending Lawrence is a privilege few are granted. Every moment spent at Lawrence solidifies a lifelong membership in a special group of peers, known as Lawrentians. The esprit de corps that Lawrence fosters makes the connection between students and mentors new and challenging, with both parties in a constant state of curiosity, respect, and encouragement. My experience as a language learner at Lawrence has not only helped my comprehension of the French language, but has enhanced my ability to communicate and connect with people in ways I never expected before attending Lawrence. As a French major and a student following a pre-medicine track, I have been afforded the privilege of diving into the sumptuous depths of the humanities, while satiating my hunger for scientific knowledge in concert. From this, I am able to fully appreciate the wonders of a liberal arts education. If not for the Anne Prioleau Jones Scholarship in French, I would be unable to join my peers in this quest for knowledge. I am very grateful for the donors' generosity."