Title

Legal Language for Estate Planning
One of the easiest ways to create a legacy is to include a bequest for charity in one's will or trust. There are several kinds of bequest provisions - we have provided examples of some of the most common.

The most important aspect of the bequest language is the legal name of the charity. We ask that gifts to Lawrence be left to "Lawrence University of Wisconsin." You may be asked to provide Lawrence's Tax ID or EIN, that number is 39-0806297.


Unrestricted General Bequest

Bequests of this type can provide a specified dollar amount, ensuring a certain size gift, or a specified proportion of the estate, to keep this gift in line with other provisions that may also be included.

Examples:
"I give and bequeath to Lawrence University of Wisconsin, the sum of ________ ($) Dollars for its general use and purposes."
Or
"I give and bequeath to Lawrence University of Wisconsin, ________% of my adjusted gross estate as finally determined for federal estate tax purposes for its general use and purposes."


Specific Bequest

Bequests can also provide specific items from one's estate to a charity like artwork, books, photographs, collections, or other tangible personal property. Charities will have the right to accept or decline such gifts, so alerting them to your wishes will avoid difficulties down the road. For real estate, please include legal description of the property, not just an address.

Example:
"I give and bequeath to Lawrence University of Wisconsin, my entire art collection consisting of paintings, water colors, prints and sculptures for its general use and purposes."


IRA and Life Insurance Beneficiaries

You should complete a beneficiary designation form with individual retirement accounts and life insurance policies. These documents will be upheld over what you state in your will or trust, so make sure your beneficiary forms reflect your wishes. You may also add language to your will stating the percentage of the account being given and the account number.

Example:
"One hundred percent (100%) of my IRA account at (name of custodian) account number ________, shall be distributed to Lawrence University of Wisconsin."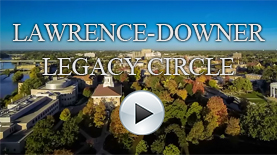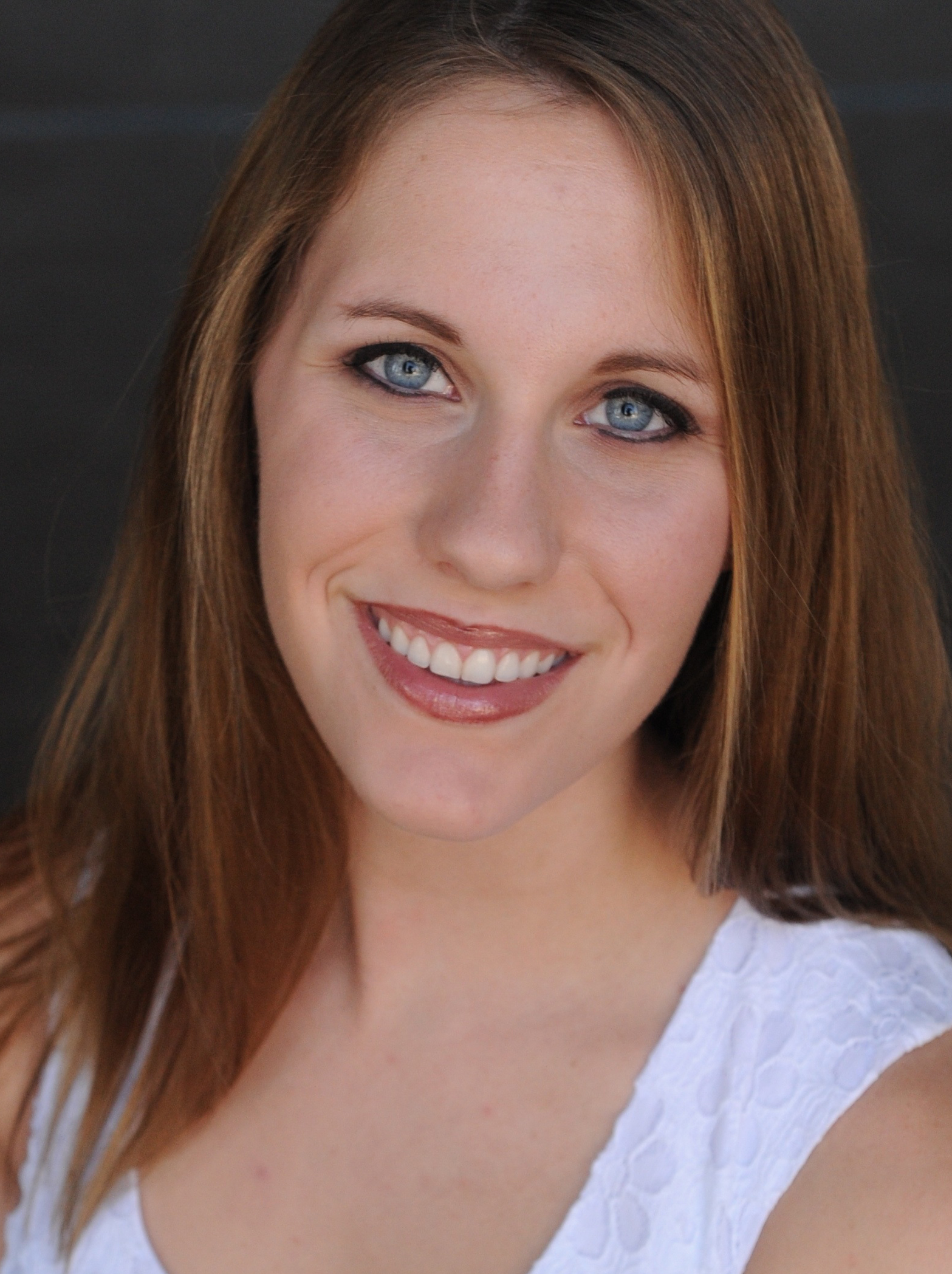 Shelby Harder, 2018
Dr. Irving Auld and Dorothy
Roher Auld Scholarship
"Many students take for granted what a university has to offer. However, I am thankful every single day for the opportunity to attend this prestigious school. At Lawrence, you have the ability to engage in Socratic debates about the world we live in at dinner, play recreational or NCAA sports, and talk one on one with brilliant professors. At Lawrence, you don't just 'learn' a subject, you are immersed in it. You dive into the liberal arts and these professors show you the beauty in it all, and how everything is tied together. I am a Biochemistry major with a soft spot for rocket science, philosophy, and evolution. Lawrence is my dream school, and it would have never been possible without the Dr. Irving Auld and Dorothy Roher Auld Scholarship. I am forever grateful for their generosity."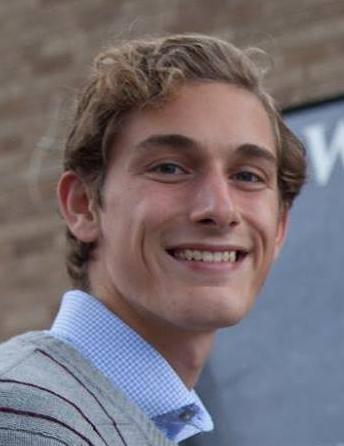 Max Loebl, 2017
Grace Gates Scholarship and Schade Family Scholarship
"Lawrence has been a life changing opportunity. My experience here is made possible by the Grace Gates Scholarship and the Schade Family Scholarship. I will always be grateful for the generosity that made my life at Lawrence a reality. I am incredibly thankful for the amazing education and lifelong connections I have made here. Beyond a doubt, my time at Lawrence has been a multifarious experience; playing varsity soccer, working in the Volunteer and Community Service Center, and now serving as the President of the Lawrence University Community Council. The times spent at Lawrence will be carried with me and cherished for the rest of my life."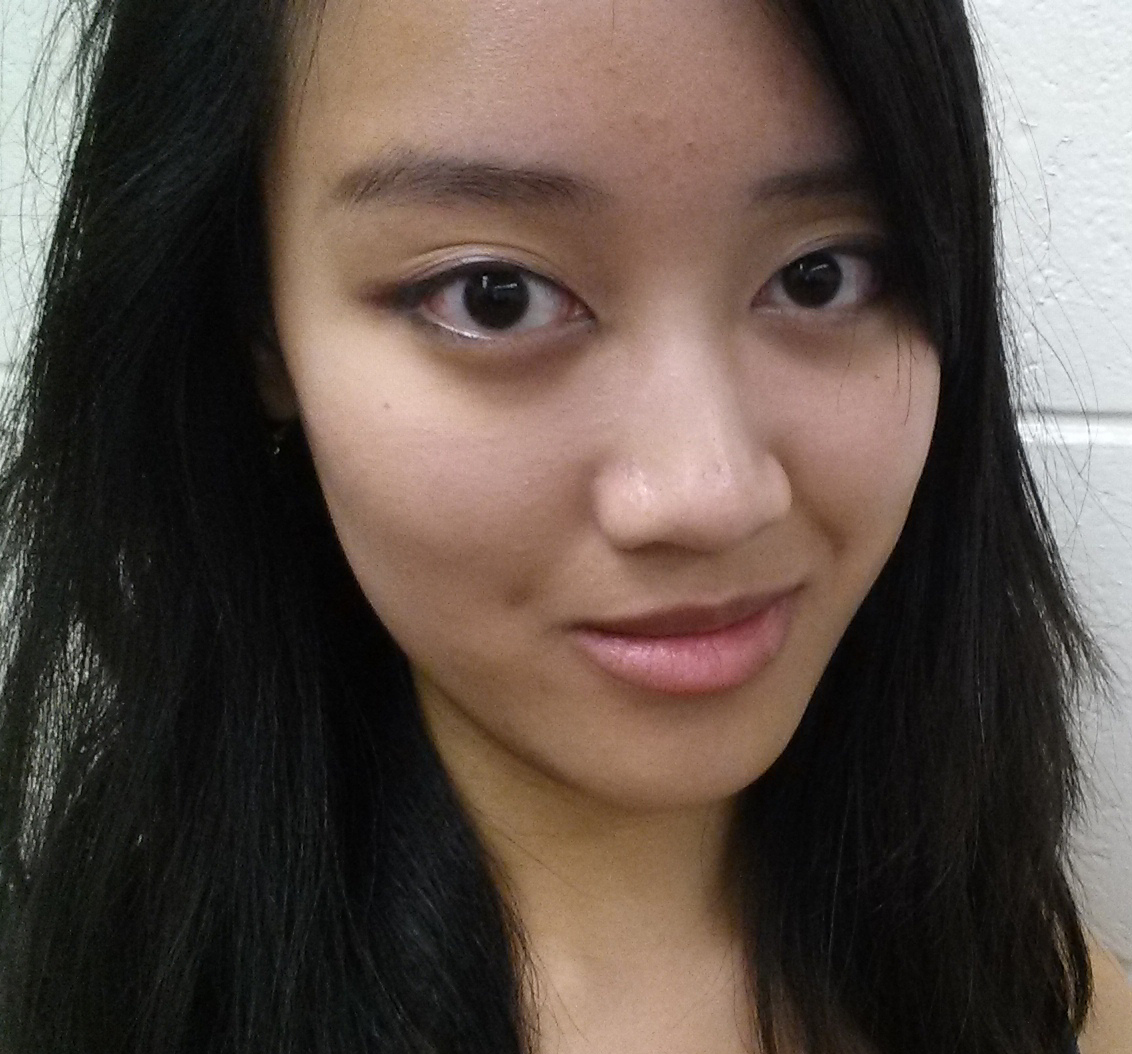 Magdalen D'Alessio, 2017
Lillian Seybold Wells Memorial Scholarship
"Hello, my name is Magdalen D'Alessio, I'm majoring in Psychology and minoring in Education Studies and History. I am extremely thankful to be a recipient of the Lillian Seybold Wells Memorial Scholarship as I have been able to further my education and pursue my extracurricular interests, including Dance Team, and participating in the many International programs offered on campus. I'm really glad to be able to attend Lawrence and hope to expand my knowledge of the world even further! In the near future, I plan to conduct an independent study regarding the relationship between the government and school systems and the importance of parental involvement!"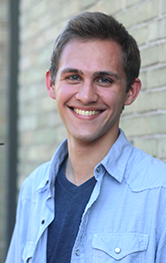 Joe Johnson, 2017
Amy Aplin Larsen Scholarship
"The Amy Aplin Larsen Scholarship has allowed me to pursue tons of opportunities at Lawrence as part of a liberal arts education. I have been able to take classes from close to a dozen different academic departments, perform in ensembles and theatre productions, and take part in shaping the Lawrence community. Regardless of what field I may go into, the connections I have made here at Lawrence with staff, faculty, and friends have been invaluable. Thank you!"