Title
Planned Giving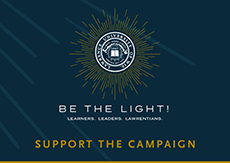 Finance News

Monday July 22, 2019
Article of the Month
Substantiation Requirements for Charitable Contributions, Part III
Introduction
The Internal Revenue Service requires donors who claim charitable income tax deductions to substantiate the value of their charitable contributions. Donors may not understand the specific substantiation requirements when making charitable donations. The Service's substantiation rules are strict, and if these rules are not closely followed, a donor may lose his or her entire charitable deduction. Advisors should be prepared to explain these requirements, guide their clients through the process of substantiating charitable gifts and work with charities to meet the Service's requirements.
This article series will explore the substantiation rules for charitable contributions. The first article in this series reviewed the final regulations regarding substantiation for charitable donations for cash gifts. The second article examined the basic rules for substantiating charitable contributions of noncash property. This third part of the series will explore the substantiation requirements for specific gift types, including donations of real estate and tangible personal property. By understanding the substantiation rules under the final regulations, advisors can help ensure that their clients receive full benefits from their charitable donations.
Real Estate
The previous article in this series covered the substantiation requirements for noncash gifts in general. However, several types of noncash gifts have specific substantiation rules. Donors who make gifts of real estate, for example, are required to follow the general substantiation rules for noncash gifts and also meet additional requirements. If the real property is valued at more than $5,000, the donor will be required to obtain a contemporaneous written acknowledgment, file Form 8283 and obtain a qualified appraisal. Reg. 1.170A-16(d)(1)(ii). If the charitable contribution is valued in excess of $500,000, the donor will be required to attach the qualified appraisal to the tax return for the year of the gift. Reg. 1.170A-16(e)(1)(iv).
Qualified Conservation Contributions
When a donor makes a qualified conservation contribution, he or she must substantiate the deduction by maintaining written records of the fair market value of the underlying property before and after the donation and by including the conservation purpose. The IRS requires this information to "be stated in the taxpayer's income tax return if required by the return or its instructions." Reg. 1.170A-14(i). A qualified conservation contribution occurs when the donor gives a qualified real property interest to a qualified organization exclusively for conservation purposes. Reg. 1.170A-14(a). A qualified real property interest includes either the entire interest of the donor, excluding a qualified mineral interest, or a perpetual conservation restriction. Reg. 1.170A-14(b). A perpetual conservation restriction is a perpetual restriction on the use of real property, usually an easement. Reg. 1.170A-14(b)(2).
In order to qualify as an eligible donee of a qualified conservation contribution, an organization must be a governmental entity described in Sec. 170(b)(1)(A)(v), an organization described in Sec. 170(b)(1)(A)(vi), a charitable organization described in Sec. 501(c)(3) that meets the public support test of Sec. 509(a)(2) or an organization that meets the requirements of Sec. 509(a)(3) and is controlled by one of the aforementioned types of organizations. Reg. 1.170A-14(c)(1). Additionally, the organization must "have a commitment to protect the conservation purposes of the donation, and have the resources to enforce the restrictions." Reg. 1.170A-14(c)(1). Conservation purposes include the preservation of land for recreation or education for the general public, protection of a wildlife habitat, the preservation of open space or preservation of historically important land or a structure. Reg. 1.170A-14(d)(1).
Example 1

Richard owns 1,200 acres of land that has been in his family for over 100 years. The land is heavily wooded, contains a large pond and is adjacent to both a river and a creek. Richard decides to donate a conservation easement in the land to the local conservation society to protect the wildlife habitat. In addition to making sure that his conservation contribution qualifies, Richard must also substantiate his charitable deduction.

Richard prepares a file of the documents he will need in order to substantiate the conservation contribution. First, he hires an appraiser to document the fair market value of the property prior to the donation. The appraisal values the land as of the gift date, but may be completed as early as 60 days prior to the gift or as late as the date on which the donor's tax return is due, including any extensions. He also created a document that detailed the conservation purpose that the donation furthered, including preservation of a wildlife habitat.

Conservation easements have often been the subject of contention with the IRS. The substantiation regulations regarding conservation contributions were developed in an attempt to curb abuses of the conservation contribution deduction. In recent years, courts have addressed the perpetuity requirement for conservation easements.
In
Pine Mountain Preserve LLLP et al. v. Commissioner
(2018), the Tax Court addressed donors' ability to make changes to the conservation easement. Pine Mountain Preserve, LLLP (PMPL) deeded conservation easements of approximately 1,300 acres to the North American Land Trust (NALT) over a period of three years. In two of the three conservation easement deeds, PMPL retained several one-acre "building areas," where single-family residences could be built. PMPL reserved the right to move the building areas from one location to another within the conservation area. While PMPL argued that the area conserved would be the same size regardless of where the building areas were placed within the conservation area, the Tax Court disagreed. Because PMPL had the right to substitute property under the deeds, the Tax Court ruled that those easements were not granted in perpetuity and denied PMPL's deductions.
In
BC Ranch II, L.P. v. Commissioner
(2017), the Fifth Circuit addressed a similar substitution issue and reached a different holding. BC Ranch I, L.P. purchased land in Texas in 2003 and conveyed 1,866 acres to BC Ranch II, L.P. the following year. In 2005, BC Ranch I donated a conservation easement to NALT. BC Ranch II donated a conservation easement to NALT in 2007. BC Ranch I reserved 24 parcels at five acres each, available for owners of limited partnership interests. The five-acre parcels were allowed to make boundary adjustments contingent upon each parcel remaining at exactly five acres.
The conservation easement for BC Ranch I was appraised at $8.4 million while the easement for BC Ranch II was appraised at $7.5 million. The IRS denied these deductions. The Tax Court held that the easements were not in perpetuity because the five-acre parcels were allowed to make boundary adjustments. The Fifth Circuit Court of Appeals, however, overturned the Tax Court decision, holding that the movement of the boundaries of the parcels was a "de minimis" change.
The prevalence of litigation relating to conservation easements should lead to caution for donors and advisors involved in closing these types of charitable gifts. Donors and their attorneys must carefully design conservation easements in such a manner that all requirements are met. In order to substantiate the deduction, proper documentation must be secured at each step of the process.
Tangible Personal Property
Charitable gifts of tangible personal property (TPP) must meet the substantiation rules for noncash assets at each value threshold ($250, $500, $5,000 and $500,000). In addition, the condition of the property must be described. Reg 1.170A-16(c)(3)(iv)(B). Form 8283 must indicate whether the tangible personal property will be used for a purpose related to the charity's exempt purpose. Reg 1.170A-16(c)(3)(G).
Vehicle Donations
Certain categories of tangible personal property are subject to additional substantiation requirements. Contributions of qualified vehicles valued in excess of $500 must be substantiated by a contemporaneous written acknowledgment by the donee. The term "qualified vehicle" includes any motor vehicle intended to be used on public roads, a boat or any airplane. Sec. 170(f)(12)(E).
The contemporaneous written acknowledgment must include the donor's name and tax identification number and the vehicle identification number (VIN). If the charity plans to keep the vehicle and use it or make improvements to it, the acknowledgment must also include a certification of the charity's intended use or material improvements, including how long the charity intends to make such use of the vehicle and also a certification that the vehicle will not be sold prior to the end of that period of use or improvement. Sec. 170(f)(12)(B). The donor of a qualified vehicle must attach a copy of the contemporaneous written acknowledgment to Form 8283.
Example 2

Courtney owns a three-year-old pickup truck with 30,000 miles on it. With a growing family, she decided it was time to upgrade from a pickup truck to a sport utility vehicle. At first, she was preparing to sell the truck, but, while she was talking with the gift planner at her favorite charity, the gift planner mentioned that the charity was in the market for a pickup truck. After doing some research and talking with her tax advisor, Courtney determined that she wanted to donate the truck to the charity. The advisor explained to Courtney the way the process would work and gave her a list of things that she should expect to see in the charity's written acknowledgment.

Soon after Courtney delivered the truck to the charity, she received a note thanking her for her contribution. The note contained Courtney's name and Social Security number, as well as the truck's VIN. However, Courtney did not see any indication of the charity's intended use of the vehicle. She contacted the charity and requested an updated acknowledgment certifying that the charity intends to keep the truck for a number of years and that it will not sell the truck until that time period has passed.

Artwork
Gifts of artwork are also subject to unique substantiation requirements. If a donor who is not the creator of the art wishes to claim a deduction for a gift of art, and the value is greater than $20,000, the donor must submit a complete signed appraisal with Form 8283. In addition, the donor must provide either an 8" by 10" color photo or a 4" by 5" color transparency of the art.
Instructions for Form 8283
. As is the general rule with noncash gifts valued at more than $5,000, a qualified appraisal is required. The qualified appraisal rules will be explored in more detail in an upcoming article.
Conclusion
It is imperative for professional advisors to understand the substantiation requirements for specific noncash gifts to charity. Donors rely on their counsel to provide guidance and help safeguard their charitable deductions. Advisors and charities may be called upon to complete Form 8283. It is essential that the form is completed accurately and timely in order to allow donors to claim charitable deductions in the appropriate year.
It is crucial for advisors to understand the updated requirements for substantiation and follow the regulations with strict compliance. Donors' charitable income tax deductions are at stake. It is of the utmost importance for charities to understand their obligations in providing adequate receipts for charitable gifts. Charities and professional advisors should work together to ensure that donors obtain the appropriate substantiation in a timely manner. This will more readily protect donors from a disallowance of their charitable deductions.
Published July 1, 2019
Previous Articles
Substantiation Requirements for Charitable Contributions, Part II
Substantiation Requirements for Charitable Contributions, Part I
The Impact of TCJA UBTI Rules on Nonprofits' Employee Parking
Part II - Investor or Dealer? Gifts of Real Estate and Donor Classification
Investor or Dealer? - Gifts of Real Estate and Donor Classification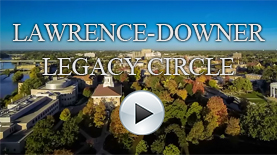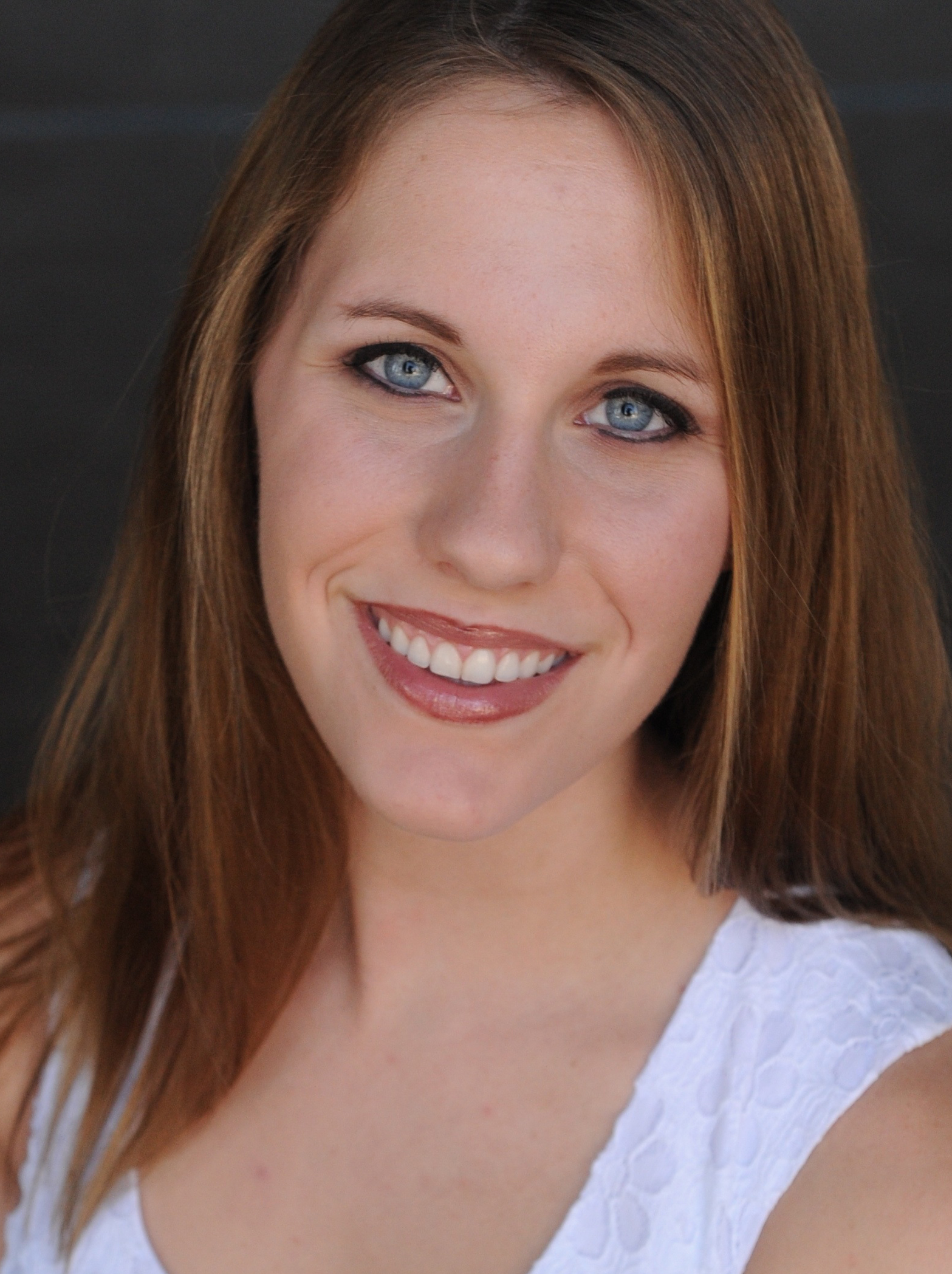 Shelby Harder, 2018
Dr. Irving Auld and Dorothy
Roher Auld Scholarship
"Many students take for granted what a university has to offer. However, I am thankful every single day for the opportunity to attend this prestigious school. At Lawrence, you have the ability to engage in Socratic debates about the world we live in at dinner, play recreational or NCAA sports, and talk one on one with brilliant professors. At Lawrence, you don't just 'learn' a subject, you are immersed in it. You dive into the liberal arts and these professors show you the beauty in it all, and how everything is tied together. I am a Biochemistry major with a soft spot for rocket science, philosophy, and evolution. Lawrence is my dream school, and it would have never been possible without the Dr. Irving Auld and Dorothy Roher Auld Scholarship. I am forever grateful for their generosity."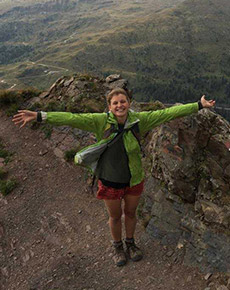 Juliana E. Olsen-Valdez, 2018
Carroll Family Scholarship
"Lawrence University is a great place for students looking to embrace their multi-interested approach to learning. As a Geology major, I have spent many long hours in laboratories. But, I have also had the opportunity to organize and lead students on outdoor backpacking trips, help build a stronger community for International students, participate in dialogues on campus initiatives, attend dozens of musical events, and study abroad in a field-based geology program, all while taking classes in a variety of academic spheres on campus. Lawrence, as an institution and student body, creates a collective of learners, listeners, and leaders who are continuously evolving their understanding of the world around them. I am fortunate to have the support of the Carroll Family Scholarship, so that I can say I am a part of this exceptional community too!"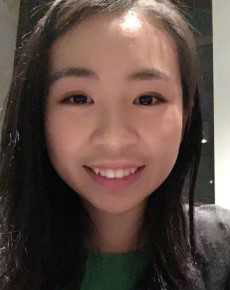 Weiqi "Vicky" Liang, 2019
Marian H. Cuff Endowed Scholarship
"Lawrence is a special institution with nice people around the campus. I better myself by trying out different things and using new ways to think critically. Even though I am a Philosophy major, I have successfully taken classes in Anthropology, Biology, Economics, and Government. In addition, I still find many great extracurricular opportunities to explore, such as singing with Viking Chorale, even though I am not a music major. While having the great experience of volunteering at the elderly center last year, I became an elder advocacy coordinator at the Volunteer Community Service Center. At Lawrence, I've learned to handle difficult academic problems while looking forward to exploring possible opportunities. I am very grateful to be awarded the Marian H. Cuff Endowed Scholarship for every year I have been here, and appreciate that the scholarship has provided this wonderful Lawrence experience to me."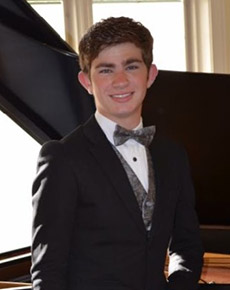 Anthony Cardella, 2018
Ansorge Family Scholarship
"I am so excited that I am able to attend Lawrence University. I know that I will make great progress studying piano with Dr. Michael Mizrahi. Since being at Lawrence I've already made a lot of progress and I really love it here. I am so grateful for the Ansorge Family Scholarship that made it possible for me to come to Lawrence because without it, I might not have been able to afford the cost of attending a school that is a great fit for me and a place where I will learn so much and go so far."