Title

Friday May 14, 2021
Article of the Month
Charitable Gifts of Cryptocurrency, Part I
Introduction
The popularity of digital assets has grown exponentially over the last decade. Unsurprisingly, the value of many cryptocurrencies has followed suit, gaining enormous market capitalization over a relatively short period of time. What was once a fringe asset owned by relatively few tech-savvy investors has quickly become a commonplace investment, particularly for a new generation of taxpayers.
This article will give a brief description of cryptocurrency followed by a discussion of the tax rules related to charitable gifts of cryptocurrency. The next article in this series will discuss various planned giving methods that may be well-suited to donations of digital assets and how nonprofits should consider adjusting their gift acceptance policies to accommodate gifts of digital assets.
Cryptocurrency Overview
In 2009, a digital innovator, under the pseudonym "Satoshi Nakamoto," unveiled the world's first cryptocurrency. That cryptocurrency, Bitcoin, was the first among a wide variety of similar assets such as Ethereum, Litecoin and Ripple. The underlying blockchain technology relied upon by cryptocurrency has also sparked the creation of the emerging field of digital assets, known as nonfungible tokens or NFTs.
Cryptocurrency is a subset of virtual currency and is best described according to its relationship to fiat currency. The term "fiat currency" refers to government-issued currency that is not backed by a specific commodity. Up until the mid-20th century, many governments relied on the gold standard. At that time, the value of currency was linked to the price of gold. In 1933, President Franklin Roosevelt moved away from the gold standard in the United States. By 1973, the gold standard was completely abandoned. Following this change, the value of the dollar is no longer based on the price of gold or any other commodity. Rather, the dollar is simply declared legal tender by the government without reference to an underlying commodity.
Cryptocurrency was created as an alternative to government-issued fiat currency. It is a purely digital medium of exchange, meaning that it has no physical, tangible presence. Transactions are logged on a digital ledger known as a blockchain. Each transaction creates a new block in the chain. With the use of blockchain technology, users are able to safely and securely transfer cryptocurrency between parties without risk of duplicate transactions. Cryptocurrency may be held in a digital wallet, either online or offline. None of the user's private information is tied to the cryptocurrency — thus there is an element of privacy in cryptocurrency transactions for the owner. While transactions are logged for the purpose of protecting the value of the asset, the identities of the parties to the transaction are not tracked. This can make it nearly impossible for government agencies, such as the IRS, to track the sale of cryptocurrency.
Access to the wallet is dependent on the use of a "private key," which is akin to a password. If the private key is lost or stolen, the user may lose the asset altogether. Therefore, online storage of cryptocurrency carries with it some risk of loss via hacking or scams. Offline, or "cold" storage, adds a level of security, preventing third parties from being able to access the cryptocurrency even if the private key is discovered. However, the risk of physical loss of the offline storage device remains. If the device is damaged, misplaced or stolen, the user will lose access to the cryptocurrency.
The value of cryptocurrency has been historically volatile but has risen sharply in recent years. Following its 2009 debut, Bitcoin reached $220 by the beginning of 2013. By December of the same year, the price of Bitcoin exceeded $1,000. The value of Bitcoin then fluctuated between $200 and $1,000 over the next couple years. In late 2017, the price of Bitcoin exceeded $19,000 for the first time and then dropped as low as $3,200 in 2019. Near the end of 2020, the value of Bitcoin again crossed the $19,000 mark during an ascent beyond $63,000 in April 2021. Other cryptocurrencies, such as Ethereum and Litecoin, have experienced similar volatility over that same period of time.
Tax Treatment of Cryptocurrency
Despite aspirations of being treated as a currency, cryptocurrency has, for the most part, been treated as a noncash asset. In Notice 2014-21, the IRS provided guidance to owners of cryptocurrencies, stating that cryptocurrency is treated as property for tax purposes. Any taxpayer who receives cryptocurrency in exchange for goods or services is required to include the fair market value of that cryptocurrency in his or her gross income. The taxpayer will have a cost basis equal to the fair market value of the cryptocurrency on the date it was acquired.
A taxpayer may acquire the cryptocurrency through a process known as "mining," which involves using computer processors to discover one of a finite number of cryptocurrency assets. The fair market value of the "mined" cryptocurrency will be included in the taxpayer's gross income at the point of mining.
For purchases of cryptocurrency, the taxpayer's cost basis in the asset will be equal to the amount spent to purchase the cryptocurrency. The value of the cryptocurrency will be equal to the fair market value on the date of the purchase. Any sale or exchange of cryptocurrency will trigger gain in a similar manner to other appreciated assets. The taxpayer's gain will depend on whether the cryptocurrency is held as a capital asset or as inventory. If it is held as a capital asset for more than one year, then the gain will be treated as long-term capital gain when realized.
Many taxpayers may find themselves in a position with sizeable cryptocurrency gains. Given the potential for extreme volatility in the price of these assets, cryptocurrency owners often wish to lock in their gain when the value rises sharply. However, selling the asset may produce a much larger tax bill than the taxpayer would prefer. A charitably-inclined taxpayer may consider offsetting the gain with a tax-deductible donation of cryptocurrency.
Example 1
Fresh out of college, Alan purchased 20 Bitcoin in 2015 for $250 each. By the end of 2017, Alan was shocked to find out that the total value of his initial investment of $5,000 had ballooned to $380,000. Wanting to pay down his student loans, Alan quickly decided to sell 5 Bitcoin for $95,000. He used the sale proceeds to pay off his loans and used the excess to buy himself a late-model used car. Alan was surprised at tax time to find out that he owed $14,062.50 in capital gains tax.

In early 2021, the price of Bitcoin began to rise again. As Bitcoin neared $60,000 in value, Alan was interested in capitalizing on the skyrocketing prices. He had seen how quickly the peak value of Bitcoin dropped in the past and he was eager to lock in his gains. But, on the other hand, he remembered the high capital gains tax he paid last time. Alan reached out to his professional advisor to ask whether there was a solution that would allow him to sell some Bitcoin without having a huge capital gains tax bill. The advisor encouraged him to consider donating some Bitcoin to a nonprofit to offset the gain from his proposed sale of Bitcoin. Through this plan, Alan reached out to a local nonprofit to ask whether they would accept a gift of cryptocurrency. The nonprofit happily obliged.

Following his advisor's advice, Alan donated 3 Bitcoin to the local nonprofit and sold 5 Bitcoin. The average of the high and low value of Bitcoin on the date of sale was $63,000. Alan received $315,000 for the 5 Bitcoin he sold and incurred capital gains tax of $59,220 on the sale. He was able to claim a $189,000 charitable income tax deduction for the 3 Bitcoin he donated to the nonprofit, saving $45,360 in taxes. Because this was a gift of a noncash asset, Alan was able to use this deduction up to 30% of his adjusted gross income for the year. Over several years, he took the deduction and partially offset his capital gains tax of $59,220 from the sale of the 5 Bitcoin.

Because cryptocurrency is subject to the tax rules for property, a taxpayer who holds cryptocurrency must be cognizant of the potential capital gains ramifications of the sale of the property. Due to the volatile nature of the cryptocurrency market, there is likely to be an inherent tension between locking in gains and having to pay ordinary income tax rates on the sale of the cryptocurrency.
Example 2
Mario recently became interested in cryptocurrency and decided to start out the new year by investing in Dogecoin. As a "joke cryptocurrency," it was valued at merely $0.0045, but he liked the idea of telling his friends that he owned 100,000 Dogecoin. So, on January 1, 2021, Mario purchased 100,000 Dogecoin for $450. On April 16, 2021, the value of Dogecoin reached $0.43. Mario was astounded when he realized that his Dogecoin holding was now worth $43,000. Afraid that Dogecoin might soon return to its recent value between $0.03 and $0.05, Mario immediately sold 95,000 Dogecoin for $40,850.

Realizing that he had quickly turned $450 into more than $40,000, Mario decided to hire a tax professional. The tax professional explained that Mario's purchase and sale of the cryptocurrency in less than one year's time would lead to the $40,850 gain being taxed as ordinary income. On top of his $60,000 salary, Mario now had $100,850 in ordinary income for the year. This bumped him from the 22% tax bracket to the 24% bracket. Mario's tax professional explained that if he were to try to offset the taxable gain by making a charitable donation of the remaining 5,000 Dogecoin valued at roughly $2,000, he would only receive a deduction based on his cost basis of $22.50. The advisor explained that Mario would be better off donating a portion of the cash proceeds of the sale. In 2021, cash donations to public charities may be deducted up to 100% of the taxpayer's adjusted gross income.

For the 2020 tax filing season, the IRS updated Form 1040, moving the following question from Schedule 1 to the first page of the form, "At any time during 2020, did you receive, sell, send, exchange, or otherwise acquire any financial interest in any virtual currency?" This question, as it is currently worded, has raised important questions from taxpayers and advisors regarding the tax treatment of cryptocurrency purchases. Typically, the acquisition of property is not a taxable event for the taxpayer. It is only the subsequent sale of that property that potentially triggers taxation.
The IRS addressed taxpayers' concerns about this question in its set of Frequently Asked Questions (FAQ) on virtual currency. In March of 2021, the Service published the following:
Q5. The 2020 Form 1040 asks whether at any time during 2020, I received, sold, sent, exchanged, or otherwise acquired any financial interest in any virtual currency. During 2020, I purchased virtual currency with real currency and had no other virtual currency transactions during the year. Must I answer yes to the Form 1040 question?

A5. No. If your only transactions involving virtual currency during 2020 were purchases of virtual currency with real currency, you are not required to answer yes to the Form 1040 question.

While FAQ pages from the IRS do not bear the same authoritative weight as regulations, revenue rulings or notices, they can provide helpful, informal guidance. The Service's virtual currency FAQ page notes that the questions and answers "expand upon the examples provided in Notice 2014-21 and apply those same longstanding tax principles to additional situations."
Valuation of Cryptocurrency
Charitable gifts of cryptocurrency are subject to the IRS' rules on gift substantiation for noncash assets. For gifts of noncash property valued in excess of $250, the donor is required to provide substantiation, including a contemporaneous written acknowledgement, which must be obtained from the nonprofit if the donor claims a charitable deduction. If the donated property exceeds $500 in value, Form 8283 must be filed with the tax return on which the deduction is taken. For gifts of noncash assets valued in excess of $5,000, the donor must obtain a qualified appraisal prepared by a qualified appraiser. The qualified appraisal may be acquired as early as 60 days prior to the date of the charitable contribution and no later than the date on which the donor's tax return is due, including extensions.
The qualified appraisal must be conducted by a qualified appraiser. Under Reg. 1.170A-17(b)(2), a qualified appraiser is someone with "verifiable education and experience in valuing the type of property for which the appraisal is performed." The appraiser may satisfy the education and experience requirements by either completing coursework in valuing the type of property being appraised and having two or more years of experience in valuing that type of property or by earning a "recognized appraiser designation" for the type of property being valued. Reg. 1.170A-17(b)(2)(i).
Given that cryptocurrency is a relatively new type of noncash asset, there is very little in the way of professional training, education and certification in the field. Blockchain-related coursework is emerging at institutions of higher learning. However, it is unclear whether general coursework satisfies the Reg. 1.170A-17(b)(2) requirement for coursework in valuing this type of property. Accordingly, it is difficult, at this point in time, for an individual to meet the qualified appraiser requirements for cryptocurrency. Nevertheless, donors and nonprofits have moved forward with donations of cryptocurrency in recent years.
There are various professionals who hold themselves out as meeting the appraiser qualifications for cryptocurrency for the purpose of filing Form 8283. A donor would be wise to proceed with caution when reviewing the qualifications of such individuals, understanding that the IRS often requires strict compliance with the appraisal requirements.
One might also be tempted to suggest that the valuation of cryptocurrency donations should fit within the qualified appraisal exception enjoyed by publicly traded stock. However, the exception in Reg. 1.170A-13(c) only excludes donations of "money and publicly traded securities." While there has been debate as to whether certain types of cryptocurrency should be deemed securities, cryptocurrency has not been deemed a security by the Securities and Exchange Commission. Therefore, it is unlikely to fit within the qualified appraisal exception.
Conclusion
The emergence of cryptocurrency has led to innumerable questions regarding tax consequences, especially for nonprofits and potential donors. It is important for taxpayers who hold or are interested in acquiring digital assets to understand the tax treatment. The volatility among some of the more popular cryptocurrencies brings a substantial amount of risk to the table. Many individuals may find that the risk inherent in holding substantial amounts of digital assets to be too high. Investors with a higher risk tolerance may find themselves in a position to lock in large gains. The next article in this series will explore various charitable giving vehicles that may serve the goals of both digital asset owners and nonprofit organizations.
Published May 1, 2021
Previous Articles
2021 Charitable Contribution Opportunities
Charitable Gifts of Real Estate - Part VI
Charitable Gifts of Real Estate - Part V
Charitable Gifts of Real Estate - Part IV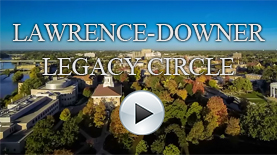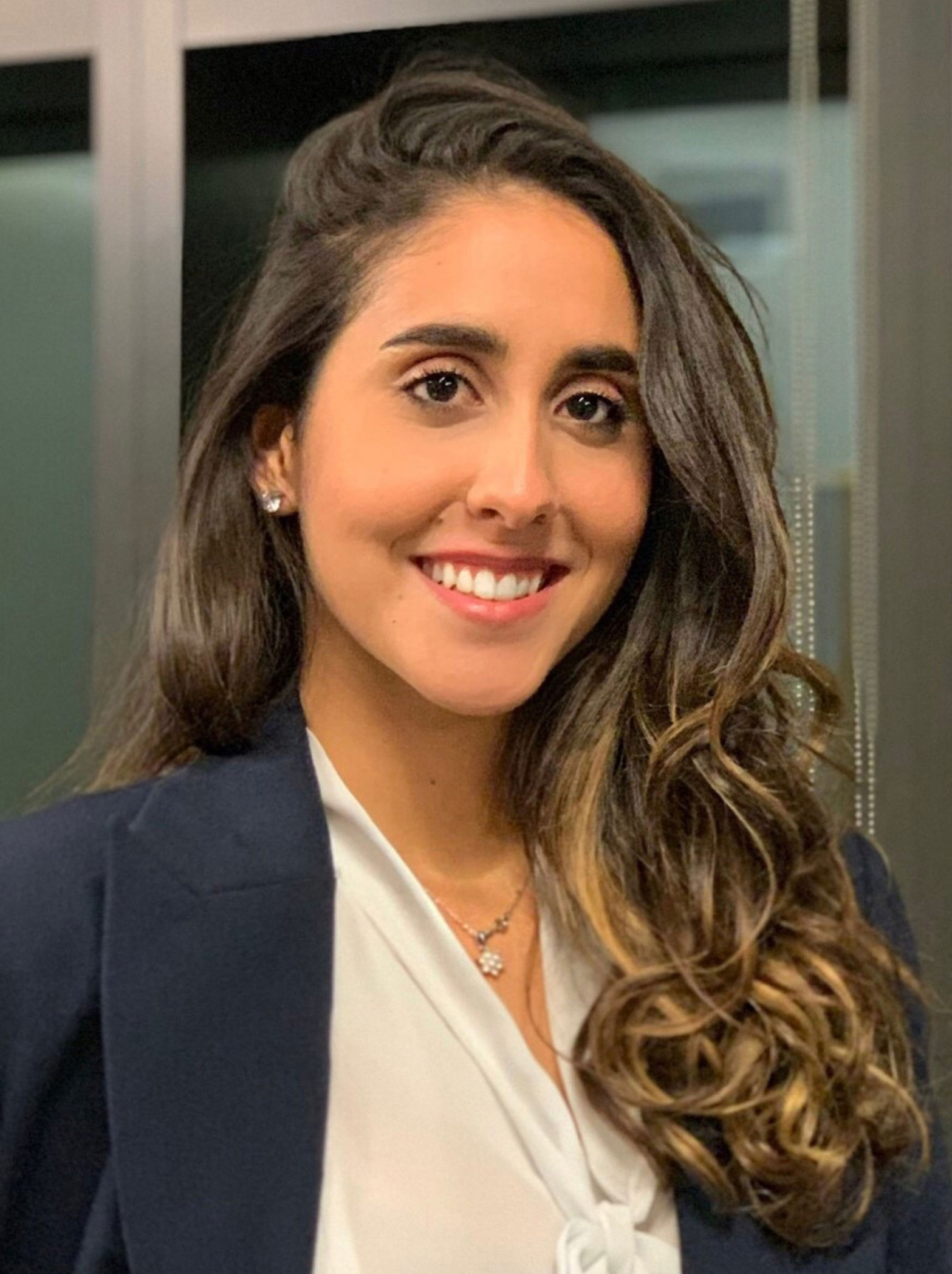 Maria Poimenidou, 2020
Theodore Diamandopoulos
Memorial Scholarship
"I am currently a senior double majoring in biochemistry and economics and minoring in Innovation & Entrepreneurship. I cannot express enough how much I appreciate the Theodore Diamandopoulos Memorial Scholarship, without it, my Lawrence experience would not be possible. I have enjoyed being a mentor in the CORE freshman mentorship program, playing and working for the Women's Basketball team, competing in Model United Nations, interning as a lab assistant at the MD Anderson Cancer Center in Houston, hosting a pilot STEM program for young unaccompanied refugees in Greece, and volunteering through KidsGive during a field trip to Sierra Leone. Thank you so much for supporting me in doing the things I dream to do."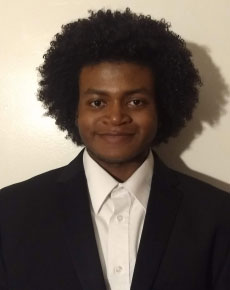 Jelani Jones, 2021
Marie Dohr Memorial Scholarship
"Being at Lawrence has and continues to be a joy for me. I feel that I have grown so much as a musician, a teacher, and a friend through the awesome community of professors and friends I have met here. I feel that I am blessed to have such an awesome violin professor, and all the faculty members in the education department are so amazing. I have come to see Lawrence and the state of Wisconsin as my home, and I wouldn't change a thing."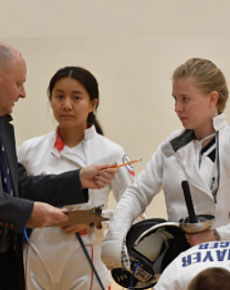 Maggie Wright, 2021
Margaret S. and W. Paul Gilbert Memorial Scholarship
The scholarships I receive at Lawrence allow me to experience anything that I want to. I can pursue my love of Biology and Chemistry in classes that are engaging, with professors who care individually about their students. These scholarships also give me the freedom to participate in numerous extracurriculars that Lawrence offers as well, like the Fencing Team and the American Medical Students Association. All of the opportunities Lawrence offers me remind me how grateful I am to have received the Margaret S. and W. Paul Gilbert Memorial Scholarship."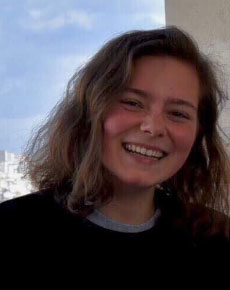 Molly Chadwick Reese, 2020
Anne Prioleau Jones Tuition Scholarship in French
"Attending Lawrence is a privilege few are granted. Every moment spent at Lawrence solidifies a lifelong membership in a special group of peers, known as Lawrentians. The esprit de corps that Lawrence fosters makes the connection between students and mentors new and challenging, with both parties in a constant state of curiosity, respect, and encouragement. My experience as a language learner at Lawrence has not only helped my comprehension of the French language, but has enhanced my ability to communicate and connect with people in ways I never expected before attending Lawrence. As a French major and a student following a pre-medicine track, I have been afforded the privilege of diving into the sumptuous depths of the humanities, while satiating my hunger for scientific knowledge in concert. From this, I am able to fully appreciate the wonders of a liberal arts education. If not for the Anne Prioleau Jones Scholarship in French, I would be unable to join my peers in this quest for knowledge. I am very grateful for the donors' generosity."