Title
Planned Giving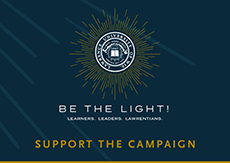 Finance News

Monday February 17, 2020
Case of the Week
Exit Strategies for Real Estate Investors, Part 9
Case:
Karl Hendricks was a man with the golden touch. Throughout his life, it seemed every investment idea that he touched turned to gold. By far, Karl was most successful with real estate investments. It was definitely his passion.

Amazingly, Karl continued to buy and sell real estate at the age of 85. For instance, about three months ago, Karl discovered a great investment property. It was a "fixer-upper" commercial building in a great area. While other nearby buildings sold for over $2 million, the seller needed to sell quickly and was asking just $1 million.

The condition of the building turned many buyers away. It was being sold "as-is." But Karl was not deterred. He could see great potential with the building and knew it would not take much to get it to market condition. Therefore, Karl swooped in, bought the building for $1 million and instantly hired contractors to refurbish the place.

After three months of hard work refurbishing the building, the place looked like new! In the end, Karl invested $250,000 in the building bringing his total investment in the property to $1.25 million. One month after the completion of the work, the building was appraised for $2 million. This was no surprise to Karl. He knew the building was another great buy.

Once the building was completed, Karl leased it to a Fortune 500 company. The lease contract was for 10 years and it included an "option to buy" provision. The lease income represented a 12% return on investment for Karl, so naturally he was very happy with his investment. However, after seven years, the property value grew to $3 million and Karl decided it was time to sell the property. The Fortune 500 company did not elect to exercise its option to buy during the seven-year time period.

Karl learned about the benefits of a FLIP CRUT, and he decided that it looked like the perfect solution. (See Part 1 for the benefits of a FLIP CRUT.) Karl's attorney was very familiar with charitable remainder trusts (CRTs) and was positive about the proposed solution. However, Karl's attorney was concerned with one issue in particular — prearranged sale.


Question:
If Karl transfers leased property subject to an "option to buy" to a FLIP CRUT, will this constitute a prearranged sale? When the property is eventually sold, will Karl avoid the capital gains on the property or must he recognize the capital gains personally?


Solution:
Unfortunately, there are few, if any, Private Letter Rulings (PLRs) or cases that deal directly with prearranged sale and leased property subject to an option to buy. In fact, there are very few prearranged sale decisions on record and most of them restate the basic rule. While obtaining a private letter ruling for Karl's situation is the safest approach, Karl's attorney may nevertheless use current prearranged sale rulings to quantify the risk and advise Karl accordingly.

In general, in order to bypass capital gain, there cannot be a binding obligation to sell when appreciated property is transferred either outright to charity or to a charitable trust. See Ferguson v. Commissioner. Therefore, any contributed property must be transferred to the charity or to the trust with no legally binding obligation in existence. If there were such a legally binding obligation in existence, then Karl would not avoid the capital gain on the sale of the property. For instance, in Revenue Ruling 78-197, the Service treated the proceeds of a company's redemption of stock as income to the donor if the donee is legally bound or can be compelled by the corporation to surrender the shares for redemption.

Based upon the rulings in this area, an "option to buy" can be argued either way. From Karl's standpoint, his attorney would argue that the prearranged sale rules do not apply unless the Fortune 500 company exercised its option prior to transfer. If the company has not exercised the option, then there is no binding obligation to sell on the trustee of the FLIP CRUT. Indeed, the property may continue to be leased pursuant to the lease contract for three more years after the transfer indicating no binding obligation to sell upon the trustee.

From the Service's standpoint, the Service would argue that the Fortune 500 company could, or might, compel the trustee of the FLIP CRUT to sell pursuant to the lease contract. Arguably, this right to compel equates to a prearranged sale even though the right was not exercised prior to the time of transfer.

While both arguments have merit, the main problem with the Service's argument relates to the assignment of income doctrine. That doctrine assigns income back to the taxpayer even though the taxpayer is attempting to shift the income to someone or something else. For example, where money exchanges hands, contracts are signed or shareholders vote, the income realization event (i.e., the sale of the property) is clearly "triggered" or at the very least has substantially begun. Thus, even if a taxpayer did not decide to transfer the property to charity or a CRT, income recognition was inevitable to the taxpayer because the mechanics of a sale had already occurred (e.g., sales contract). It is just a matter of timing and completion at this point.

However, if the property is transferred subject to a "potential" sale, where is the triggering or sales event? For example, what if Karl gifts the leased property to his daughter this year? Is this a taxable event? Does Karl have to report capital gains in the year of the gift to his daughter? The answer appears to be no. There is no sale pending. The mechanics of a sale have not occurred. If Karl did not transfer the property to charity or his daughter this year, he would not realize income this year. In short, there is no income to assign because there is no sale.

In order for the Service to potentially prevail, it seems important that the Fortune 500 company take some substantial steps toward purchase or exercise of the option prior to transfer. Without such steps, Karl's attorney does not see how the prearranged sale rules and the assignment of "potential" income comes into play. Therefore, Karl's attorney advises Karl of the modest risk involved with proceeding as planned. He also informs Karl of the benefits of obtaining a private letter ruling.

As a person who believes that with great risks come great rewards, Karl is not too concerned about the modest amount of risk involved with his proposed plan. Thus, after mulling over the options, Karl elects to proceed with the FLIP CRUT solution immediately and bypass the private letter ruling process.


Published May 31, 2019
Previous Articles
Exit Strategies for Real Estate Investors, Part 8
Exit Strategies for Real Estate Investors, Part 7
Exit Strategies for Real Estate Investors, Part 6
Exit Strategies for Real Estate Investors, Part 5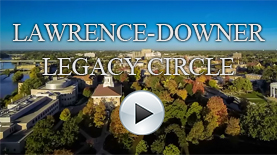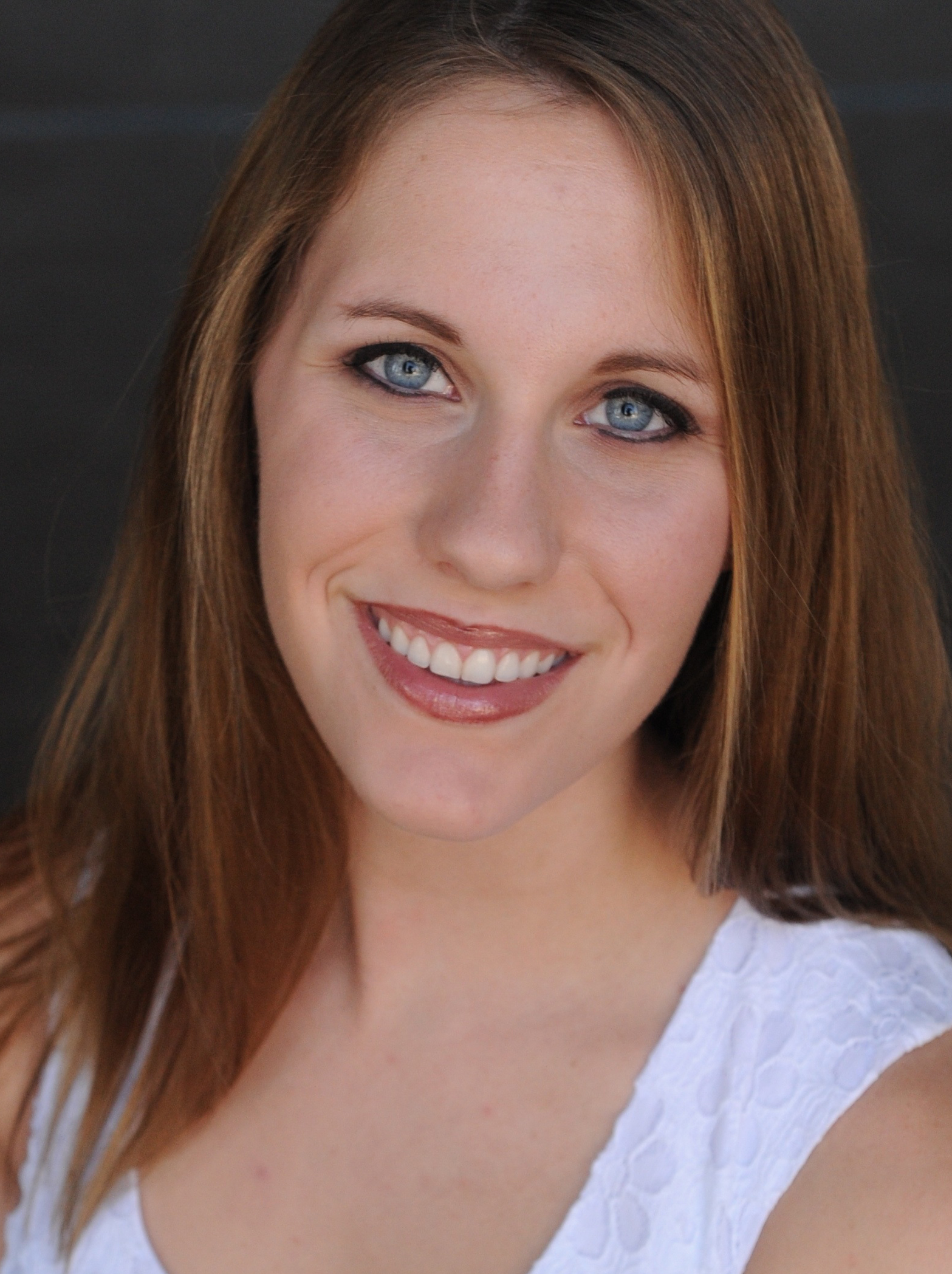 Shelby Harder, 2018
Dr. Irving Auld and Dorothy
Roher Auld Scholarship
"Many students take for granted what a university has to offer. However, I am thankful every single day for the opportunity to attend this prestigious school. At Lawrence, you have the ability to engage in Socratic debates about the world we live in at dinner, play recreational or NCAA sports, and talk one on one with brilliant professors. At Lawrence, you don't just 'learn' a subject, you are immersed in it. You dive into the liberal arts and these professors show you the beauty in it all, and how everything is tied together. I am a Biochemistry major with a soft spot for rocket science, philosophy, and evolution. Lawrence is my dream school, and it would have never been possible without the Dr. Irving Auld and Dorothy Roher Auld Scholarship. I am forever grateful for their generosity."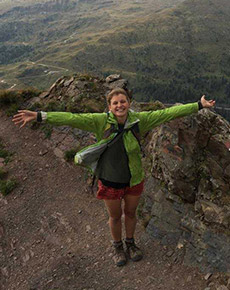 Juliana E. Olsen-Valdez, 2018
Carroll Family Scholarship
"Lawrence University is a great place for students looking to embrace their multi-interested approach to learning. As a Geology major, I have spent many long hours in laboratories. But, I have also had the opportunity to organize and lead students on outdoor backpacking trips, help build a stronger community for International students, participate in dialogues on campus initiatives, attend dozens of musical events, and study abroad in a field-based geology program, all while taking classes in a variety of academic spheres on campus. Lawrence, as an institution and student body, creates a collective of learners, listeners, and leaders who are continuously evolving their understanding of the world around them. I am fortunate to have the support of the Carroll Family Scholarship, so that I can say I am a part of this exceptional community too!"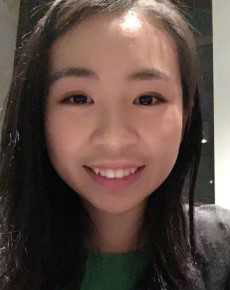 Weiqi "Vicky" Liang, 2019
Marian H. Cuff Endowed Scholarship
"Lawrence is a special institution with nice people around the campus. I better myself by trying out different things and using new ways to think critically. Even though I am a Philosophy major, I have successfully taken classes in Anthropology, Biology, Economics, and Government. In addition, I still find many great extracurricular opportunities to explore, such as singing with Viking Chorale, even though I am not a music major. While having the great experience of volunteering at the elderly center last year, I became an elder advocacy coordinator at the Volunteer Community Service Center. At Lawrence, I've learned to handle difficult academic problems while looking forward to exploring possible opportunities. I am very grateful to be awarded the Marian H. Cuff Endowed Scholarship for every year I have been here, and appreciate that the scholarship has provided this wonderful Lawrence experience to me."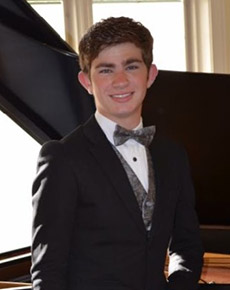 Anthony Cardella, 2018
Ansorge Family Scholarship
"I am so excited that I am able to attend Lawrence University. I know that I will make great progress studying piano with Dr. Michael Mizrahi. Since being at Lawrence I've already made a lot of progress and I really love it here. I am so grateful for the Ansorge Family Scholarship that made it possible for me to come to Lawrence because without it, I might not have been able to afford the cost of attending a school that is a great fit for me and a place where I will learn so much and go so far."