Title

Friday May 14, 2021
Case of the Week
Gifts from IRAs, Part 8
Case:
Quentin Charles Douglas was the firstborn child in a large family. Throughout his childhood, Quentin's parents worked hard to put food on the table for their children. They also instilled in Quentin the value of hard work and saving money. Quentin took those lessons to heart, putting forth his best effort in school, finding a rewarding job and putting away as much in savings as he could. For many years, Quentin worked for a company that offered a 401(k) plan. During those years, he put as much into his 401(k) as he could afford so that he could maximize the benefit of his employer's matching contributions. Eventually, Quentin moved on to other employment and made a tax-free rollover of his 401(k) into an IRA. As he approached retirement, Quentin continued to contribute to his retirement savings by maxing out his IRA contributions each year.

With his lifelong penchant for saving money and some savvy investing, Quentin was able to retire comfortably at age 65. Now in his early 70s, Quentin realizes that he will soon be taking required minimum distributions (RMD) from his IRA. Given his lifetime savings, investment income and social security distributions, Quentin does not feel as though he needs the additional income that the IRA distributions will provide – especially with the increased taxes tied to that income.

Each year, Quentin's favorite nonprofit hosts an end of the year holiday fundraising gala. As he has done each of the last five years, Quentin marked the gala on his calendar well in advance. While working through his IRA tax planning options, Quentin took a break to check his email. At the top of Quentin's inbox was a note from the nonprofit reminding him to purchase his ticket soon before the gala sells out.


Question:
After reading this reminder, Quentin wondered whether he could use part of an IRA qualified charitable distribution (QCD) to pay for his ticket to the gala. While the idea is still fresh in his mind, Quentin sends an email to his trusted advisor asking whether an IRA charitable rollover can be used to purchase tickets to nonprofit events.


Solution:
Several hours later, Quentin receives an email back from his advisor explaining that IRA charitable rollover distributions will not qualify if there is a "quid pro quo." A quid pro quo benefit does not include intangible religious benefits or naming privileges, but does include tangible benefits such as preferred seating or event admittance. Under Sec. 408(d)(8)(C), a distribution will only be considered a qualified charitable distribution if the entire distribution would otherwise be allowable under Sec. 170. If Quentin uses his IRA QCD to purchase a ticket to the gala, the entire distribution from his IRA will be disqualified as an IRA charitable rollover gift. This outcome will occur even if Quentin's IRA QCD gift is in excess of the gala ticket's cost. After this correspondence with his advisor, Quentin decides to use cash to purchase tickets to the nonprofit's gala. Quentin decides to make a separate IRA charitable rollover gift because he understands the benefits of using his IRA QCD to further his favorite nonprofit's mission.

Published May 7, 2021
Previous Articles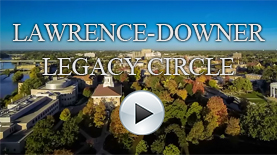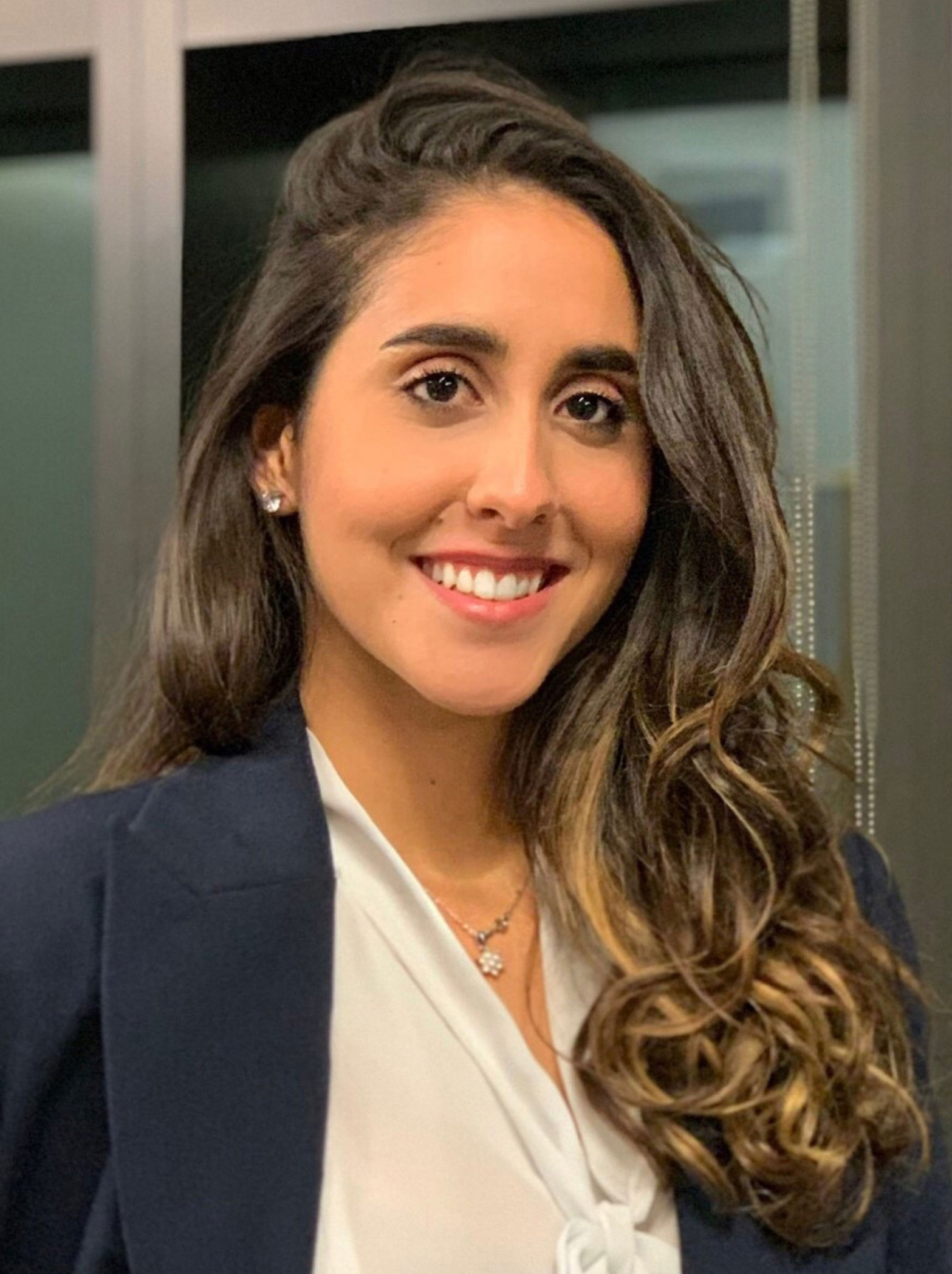 Maria Poimenidou, 2020
Theodore Diamandopoulos
Memorial Scholarship
"I am currently a senior double majoring in biochemistry and economics and minoring in Innovation & Entrepreneurship. I cannot express enough how much I appreciate the Theodore Diamandopoulos Memorial Scholarship, without it, my Lawrence experience would not be possible. I have enjoyed being a mentor in the CORE freshman mentorship program, playing and working for the Women's Basketball team, competing in Model United Nations, interning as a lab assistant at the MD Anderson Cancer Center in Houston, hosting a pilot STEM program for young unaccompanied refugees in Greece, and volunteering through KidsGive during a field trip to Sierra Leone. Thank you so much for supporting me in doing the things I dream to do."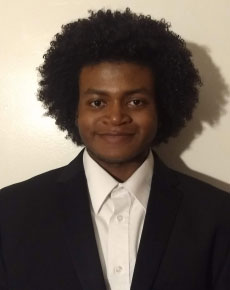 Jelani Jones, 2021
Marie Dohr Memorial Scholarship
"Being at Lawrence has and continues to be a joy for me. I feel that I have grown so much as a musician, a teacher, and a friend through the awesome community of professors and friends I have met here. I feel that I am blessed to have such an awesome violin professor, and all the faculty members in the education department are so amazing. I have come to see Lawrence and the state of Wisconsin as my home, and I wouldn't change a thing."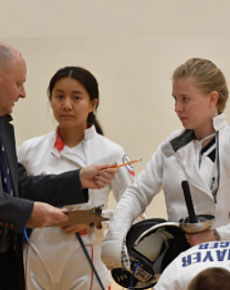 Maggie Wright, 2021
Margaret S. and W. Paul Gilbert Memorial Scholarship
The scholarships I receive at Lawrence allow me to experience anything that I want to. I can pursue my love of Biology and Chemistry in classes that are engaging, with professors who care individually about their students. These scholarships also give me the freedom to participate in numerous extracurriculars that Lawrence offers as well, like the Fencing Team and the American Medical Students Association. All of the opportunities Lawrence offers me remind me how grateful I am to have received the Margaret S. and W. Paul Gilbert Memorial Scholarship."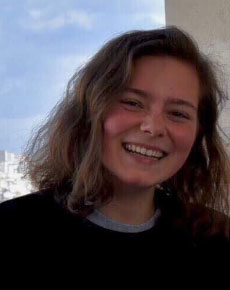 Molly Chadwick Reese, 2020
Anne Prioleau Jones Tuition Scholarship in French
"Attending Lawrence is a privilege few are granted. Every moment spent at Lawrence solidifies a lifelong membership in a special group of peers, known as Lawrentians. The esprit de corps that Lawrence fosters makes the connection between students and mentors new and challenging, with both parties in a constant state of curiosity, respect, and encouragement. My experience as a language learner at Lawrence has not only helped my comprehension of the French language, but has enhanced my ability to communicate and connect with people in ways I never expected before attending Lawrence. As a French major and a student following a pre-medicine track, I have been afforded the privilege of diving into the sumptuous depths of the humanities, while satiating my hunger for scientific knowledge in concert. From this, I am able to fully appreciate the wonders of a liberal arts education. If not for the Anne Prioleau Jones Scholarship in French, I would be unable to join my peers in this quest for knowledge. I am very grateful for the donors' generosity."