Title

Friday July 20, 2018
Case of the Week
The Values-Based Lead Trust
Case:
Stacy Powers, age 40, has lived a very privileged life as the only daughter of Dr. and Mrs. John Powers. When Stacy was born, it was a dream come true for the Powers. The Powers were very affluent and, during Stacy's childhood, the Powers smothered her with love, affection, time and money. Stacy soon became very accustomed to the constant "spoiling" and financial support of her parents. As a result, Stacy possessed little drive and initiative. In fact, her idea of a productive day consisted of shopping trips and hours at the salon. Throughout her adult life, Stacy continued on this path. While she was a good person with a good heart, the Powers felt that Stacy did not develop as a financially mature adult.

During a visit with their estate planning attorney, the Powers expressed their concerns about Stacy. The Powers did not want to leave their entire estate to Stacy outright because they feared that she would simply spend it away. Instead, the Powers wanted an estate plan that provided retirement security, financial responsibility and encouraged a love of philanthropy.


Question:
What planned gift would give Stacy philanthropic involvement? How could this planned gift be structured to provide Stacy with retirement security and financial responsibility?


Solution:
After consulting with their attorney, the Powers decided that a Charitable Lead Annuity Trust (CLAT) might achieve their objectives. First, in order to involve Stacy in philanthropy, the charitable beneficiary of the CLAT income stream will be a Donor Advised Fund (DAF) created in Stacy's name. Each year the DAF would distribute at least 5% to local charitable organizations based upon Stacy's recommendation. This yearly, active involvement with the DAF and local charities will cultivate new personal relationships and maybe even new values for Stacy. Note that the actual DAF distribution decisions are made solely by the charity where the DAF is funded. However, in most cases, the charity will follow the recommendations of the donor and donor's family.

Second, in order to meet the Powers' financial goals for Stacy, the Powers elected to create a four-layer lead trust. Not wanting to give Stacy the entire estate in one instant, the layering of the lead trusts will provide Stacy with principal at different stages. The different stages hopefully will teach Stacy financial responsibility. Moreover, the different stages will ensure that there will be resources available for Stacy's later years.

The Powers, therefore, created a 5, 10, 15, and 20 year CLAT, to distribute assets to Stacy at ages 45, 50, 55, and 60. The Powers decided to fund the longer-lasting trust with the bulk of the assets for two reasons. First, the charitable deductions will be much larger, resulting in less gift and estate tax. Second, Stacy will be older and hopefully more financially responsible. Thus, the Powers funded the five-year CLAT with $500,000, the 10-year CLAT with $1 million, the 15-year CLAT with $1.5 million, and the 20-year CLAT with $3 million. With this plan, the Powers will transfer $6 million (plus growth) to Stacy with zero gift or estate tax. In addition, the DAF will receive over $7 million from the four lead trusts, which Stacy will have a major role in distributing.

While not certain of its success, the Powers feel comfort in knowing that they may provide Stacy with some opportunities to grow and mature as an adult. Consequently, the Powers are very pleased with this values-based lead trust plan.


Published July 13, 2018
Previous Articles
The Gas Guzzler's Deduction, Part 3
The Gas Guzzler's Deduction, Part 2
The Gas Guzzler's Deduction, Part 1
Exit Strategies for Real Estate Investors, Part 17 The Double Deferral Solution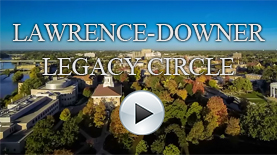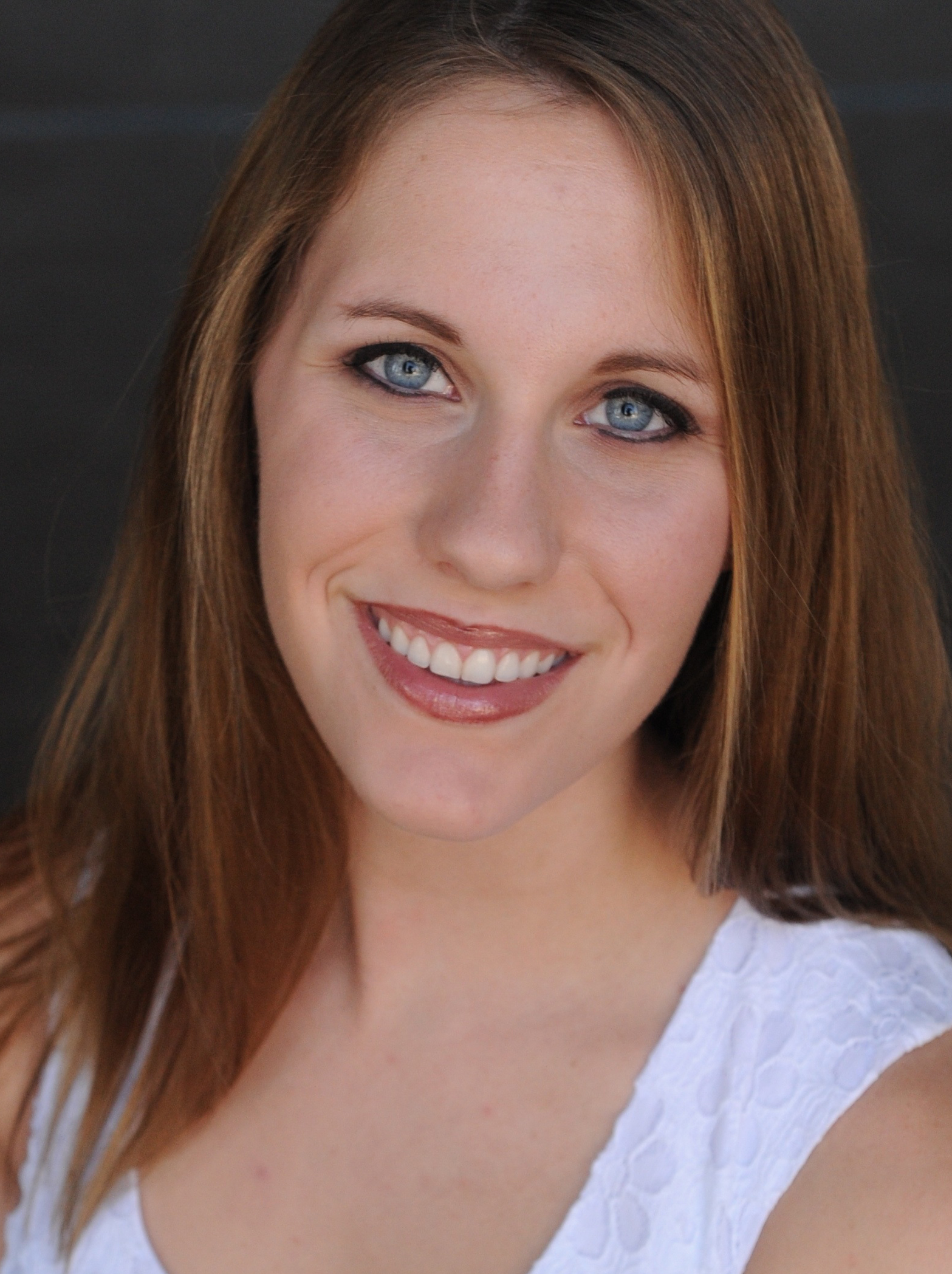 Shelby Harder, 2018
Dr. Irving Auld and Dorothy
Roher Auld Scholarship
"Many students take for granted what a university has to offer. However, I am thankful every single day for the opportunity to attend this prestigious school. At Lawrence, you have the ability to engage in Socratic debates about the world we live in at dinner, play recreational or NCAA sports, and talk one on one with brilliant professors. At Lawrence, you don't just 'learn' a subject, you are immersed in it. You dive into the liberal arts and these professors show you the beauty in it all, and how everything is tied together. I am a Biochemistry major with a soft spot for rocket science, philosophy, and evolution. Lawrence is my dream school, and it would have never been possible without the Dr. Irving Auld and Dorothy Roher Auld Scholarship. I am forever grateful for their generosity."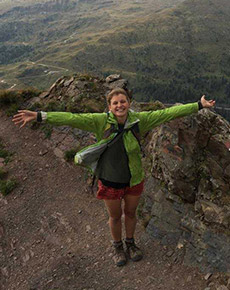 Juliana E. Olsen-Valdez, 2018
Carroll Family Scholarship
"Lawrence University is a great place for students looking to embrace their multi-interested approach to learning. As a Geology major, I have spent many long hours in laboratories. But, I have also had the opportunity to organize and lead students on outdoor backpacking trips, help build a stronger community for International students, participate in dialogues on campus initiatives, attend dozens of musical events, and study abroad in a field-based geology program, all while taking classes in a variety of academic spheres on campus. Lawrence, as an institution and student body, creates a collective of learners, listeners, and leaders who are continuously evolving their understanding of the world around them. I am fortunate to have the support of the Carroll Family Scholarship, so that I can say I am a part of this exceptional community too!"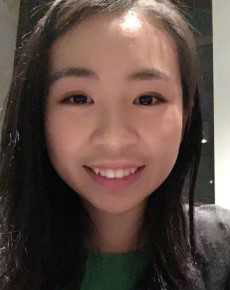 Weiqi "Vicky" Liang, 2019
Marian H. Cuff Endowed Scholarship
"Lawrence is a special institution with nice people around the campus. I better myself by trying out different things and using new ways to think critically. Even though I am a Philosophy major, I have successfully taken classes in Anthropology, Biology, Economics, and Government. In addition, I still find many great extracurricular opportunities to explore, such as singing with Viking Chorale, even though I am not a music major. While having the great experience of volunteering at the elderly center last year, I became an elder advocacy coordinator at the Volunteer Community Service Center. At Lawrence, I've learned to handle difficult academic problems while looking forward to exploring possible opportunities. I am very grateful to be awarded the Marian H. Cuff Endowed Scholarship for every year I have been here, and appreciate that the scholarship has provided this wonderful Lawrence experience to me."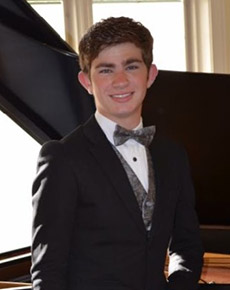 Anthony Cardella, 2018
Ansorge Family Scholarship
"I am so excited that I am able to attend Lawrence University. I know that I will make great progress studying piano with Dr. Michael Mizrahi. Since being at Lawrence I've already made a lot of progress and I really love it here. I am so grateful for the Ansorge Family Scholarship that made it possible for me to come to Lawrence because without it, I might not have been able to afford the cost of attending a school that is a great fit for me and a place where I will learn so much and go so far."