Title
Planned Giving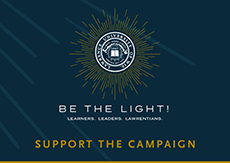 Finance News

Thursday March 4, 2021
Case of the Week
Dying to Deduct, Part 1
Case:
Abigail was a wonderful and spirited 80-year-old woman. Even in her advanced age, she worked in her garden, handled all of her finances and played golf each weekend. In addition to her busy schedule, she also made time to help at a local homeless shelter. She believed that whenever you can lend assistance to your fellow neighbor it is your responsibility to do so. Because of this belief, she gave her time, love and money to the local homeless shelter. Abigail's normal practice was to give $5,000 each year to the homeless shelter. However, she wanted to make a more significant gift this year.

So, in January of this year, she decided to establish a $100,000 charitable gift annuity. She liked the high fixed payments, $49,000 tax deduction and simplicity of the arrangement. Because Abigail funded the CGA with cash, a large portion of each payment was tax-free. But of course, what she loved most was the eventual gift to the shelter.

Sadly, Abigail suffered a heart attack a few weeks later and died soon after. It was a terrible loss to the community. Now several months have passed and Abigail's family and CPA are winding up Abigail's financial affairs. At the time she passed away, Abigail had $100,000 of income (mainly from an IRA distribution in January). Her CPA knew he could deduct the $49,000 charitable tax deduction on Abigail's final tax return. However, he wondered if she was entitled to any other deductions since she passed away prematurely.

In looking for this answer, the CPA contacted the shelter to inquire about the gift annuity. The shelter informed the CPA that Abigail never received a payment. The payments were quarterly; however, she passed away prior to the first payment.


Question:
Since Abigail died prematurely, does she get another tax deduction? If so, what type of deduction is available and how is it reported?


Solution:
Abigail's income from her gift annuity, as mentioned above, was partially tax-free. This tax-free component is essentially a return of principal that lasts until the end of her life expectancy. Because Abigail passed away before the end of her life expectancy (and before even one payment), she did not receive any of her tax-free income. "Unrecovered investment" is the term for this shortfall of tax-free payments. Fortunately, the amount of unrecovered investment may be claimed as a deduction on Abigail's final income tax return.

With a $100,000 charitable gift annuity and charitable tax deduction of $49,000, Abigail's total investment in the annuity contract was $51,000. Because Abigail died prior to even one payment, she did not receive any tax-free income. Thus, Abigail had $51,000 of unrecovered investment in the annuity contract. See Section 72(b)(4).

The CPA was very pleased with this news. However, he wondered how to deduct the $51,000. If the $51,000 is an additional charitable tax deduction, a portion of it could be lost due to the AGI limitation rules for charitable income tax deductions. Abigail's AGI for this year is $100,000. For 2021 under the CARES Act, the deduction limit for cash gifts can be elected up to 100% of AGI. If a taxpayer chooses not to elect the 100% deductibility, the cash deduction limit is 60% of AGI. She had a $49,000 charitable deduction which resulted from creating the CGA. As such, if her CPA does not make an election for the 100% of AGI limit, any additional charitable income tax deductions in excess of $11,000 would be unusable on her final income tax return.

To the CPA's great surprise, the $51,000 amount is not deducted as a charitable tax deduction or impacted by the repeal of miscellaneous deductions. Rather, the unrecovered basis is reported as a "net operating loss deduction." This deduction can be claimed on Schedule A of Form 1040. Moreover, it is not subject to the 60% AGI limitation or 100% of AGI election for charitable deductions. The CPA can claim a $49,000 charitable tax deduction and a $51,000 NOL deduction all in the same year. Abigail's death, for tax purposes, transformed the unrecovered basis into a deductible item. Accordingly, these two deductions can effectively wipe out any taxable income on Abigail's final income tax return! This is a nice benefit - especially since the shelter will receive a major part of Abigail's estate.


Published February 26, 2021
Previous Articles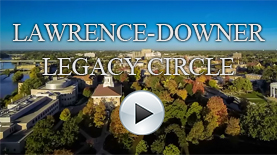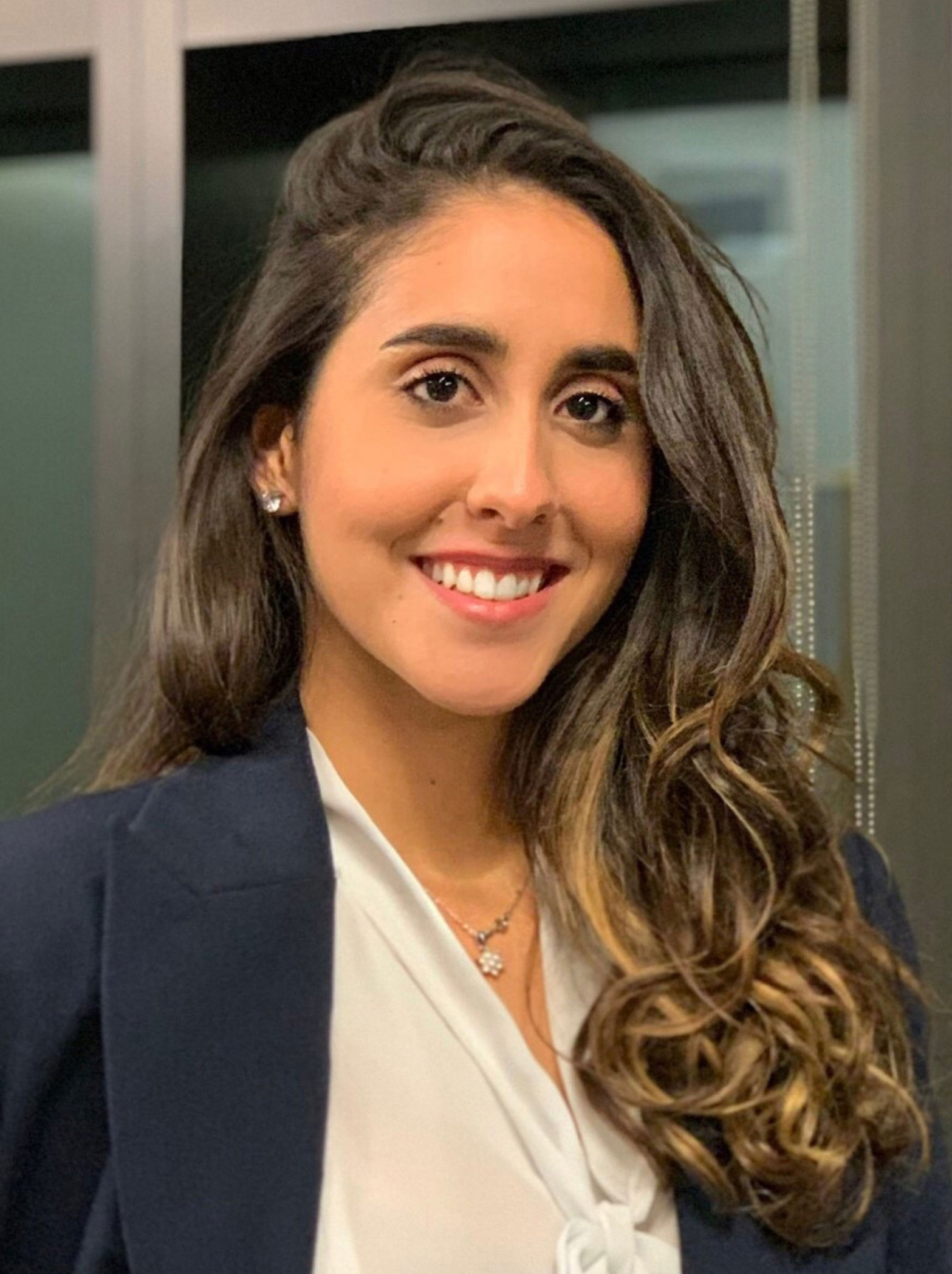 Maria Poimenidou, 2020
Theodore Diamandopoulos
Memorial Scholarship
"I am currently a senior double majoring in biochemistry and economics and minoring in Innovation & Entrepreneurship. I cannot express enough how much I appreciate the Theodore Diamandopoulos Memorial Scholarship, without it, my Lawrence experience would not be possible. I have enjoyed being a mentor in the CORE freshman mentorship program, playing and working for the Women's Basketball team, competing in Model United Nations, interning as a lab assistant at the MD Anderson Cancer Center in Houston, hosting a pilot STEM program for young unaccompanied refugees in Greece, and volunteering through KidsGive during a field trip to Sierra Leone. Thank you so much for supporting me in doing the things I dream to do."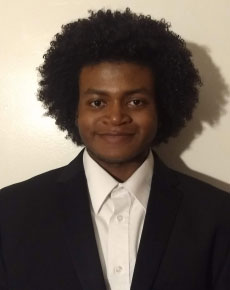 Jelani Jones, 2021
Marie Dohr Memorial Scholarship
"Being at Lawrence has and continues to be a joy for me. I feel that I have grown so much as a musician, a teacher, and a friend through the awesome community of professors and friends I have met here. I feel that I am blessed to have such an awesome violin professor, and all the faculty members in the education department are so amazing. I have come to see Lawrence and the state of Wisconsin as my home, and I wouldn't change a thing."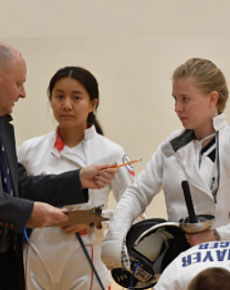 Maggie Wright, 2021
Margaret S. and W. Paul Gilbert Memorial Scholarship
The scholarships I receive at Lawrence allow me to experience anything that I want to. I can pursue my love of Biology and Chemistry in classes that are engaging, with professors who care individually about their students. These scholarships also give me the freedom to participate in numerous extracurriculars that Lawrence offers as well, like the Fencing Team and the American Medical Students Association. All of the opportunities Lawrence offers me remind me how grateful I am to have received the Margaret S. and W. Paul Gilbert Memorial Scholarship."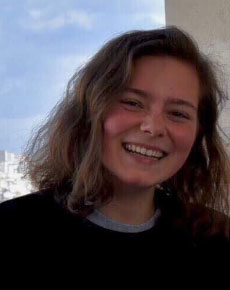 Molly Chadwick Reese, 2020
Anne Prioleau Jones Tuition Scholarship in French
"Attending Lawrence is a privilege few are granted. Every moment spent at Lawrence solidifies a lifelong membership in a special group of peers, known as Lawrentians. The esprit de corps that Lawrence fosters makes the connection between students and mentors new and challenging, with both parties in a constant state of curiosity, respect, and encouragement. My experience as a language learner at Lawrence has not only helped my comprehension of the French language, but has enhanced my ability to communicate and connect with people in ways I never expected before attending Lawrence. As a French major and a student following a pre-medicine track, I have been afforded the privilege of diving into the sumptuous depths of the humanities, while satiating my hunger for scientific knowledge in concert. From this, I am able to fully appreciate the wonders of a liberal arts education. If not for the Anne Prioleau Jones Scholarship in French, I would be unable to join my peers in this quest for knowledge. I am very grateful for the donors' generosity."