Title

Monday January 21, 2019
Case of the Week
George's "UT to Green Gift Annuity" Conversion
Case:
George Green was a man of humble beginnings. He was born in Bulgaria and lived with his parents on their farm. George was a diligent student and was determined to become a successful business owner. After high school he obtained permission to come to America to go to college. George applied to several colleges and was accepted as a work-study student at a state college. He lived in the dorm and worked nights in the cafeteria. On weekends, he moonlighted as a waiter at a five-star restaurant.

George was both resourceful and determined to succeed. He enrolled in chemical engineering and spent every spare moment studying. His work ethic was quickly recognized by faculty. After graduating with honors, he became a graduate assistant and earned a master's degree in engineering.

George always loved nature. He interviewed and became a product development engineer with a company that built emissions control equipment for automobiles. Soon, George met Helen Wilson and they married.

George was too energetic to stay in one place. After saving $5,000, he convinced Helen that it was time for him to go out on his own. George started a company that offered environmental consulting. As soon as he could gather and borrow the funds, he started to produce components for emissions control equipment. After a terrific struggle, the business took off and George began to manufacture probes for company smokestacks. When asked if that was a good business, George responded, "It is a great business. Companies buy my probes to measure their smokestack emissions and then the government changes the rules! Then, they all have to buy upgraded probes!"

George incorporated the probe manufacturer as Green Probe (GP). Ever the entrepreneur, he later had a chance to buy a company that built converters for automobiles. He bought the assets of that company and transferred them into a company named Green Converters (GC). Finally, George started a third company to build "smokestack scrubbers" that would clean the emissions from the smoke of power plants. Later, there was a huge increase in the cost of energy and power companies began to build more coal-burning plants. The "smokestack scrubbers" from Green Scrubbers (GS) were in high demand.


Question:
Eighteen years ago, George funded a unitrust with the GC stock and then GC sold all assets to General Auto. Three years earlier, George sold Green Probe to Major Power Company. Over the years, the unitrust grew to over $10,000,000. At age 88, he and Helen made a $2,000,000 gift from the unitrust to fund the "GreenCenter" at their favorite charity. Now, they want to make another larger gift to the organization. How can they accomplish this goal? George called their CPA, Arnie Arnst, again and asked, "What should I do now? We would like to make another large gift, but the funds are in our unitrust. The unitrust is back up to $9,000,000."


Solution:
Arnie reviewed the situation and offered a suggestion. George and Helen have been saving most of the payouts from their unitrust and now have $3,000,000 in tax-free bonds in addition to their unitrust. Arnie suggested that they convert the unitrust to a gift annuity. George and Helen like the fixed payouts of the gift annuity, so they decided to move forward with the conversion.

Based on their ages, the remainder value of the unitrust is $6,373,890 and the income value is $2,626,110. George and Helen exchanged the $2,626,110 income value for an 8.3% gift annuity from their favorite charity. The annuity pays $217,967per year. George, who never misses a senior special, thinks that they will live on about one-third of this amount each year and use the rest to buy more tax-free bonds.

In addition to another charitable deduction of $1,273,471.20 for the gift annuity, they will now accelerate the remainder gift to their favorite charity. The unitrust's $6,373,890 remainder value will be used to double the size of the Green Center and to fund an operations endowment to maintain the center. Both George and Helen are delighted with this excellent enhancement to their legacy. As George exclaimed, "We have come a long way, and it has been a great trip!"

Published January 18, 2019
Previous Articles
George's "Green Gift Now" Unitrust IV
George's "Green Children" Unitrust III
George's "Green" Sale and Unitrust II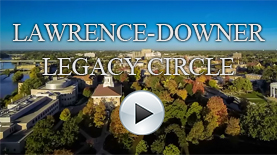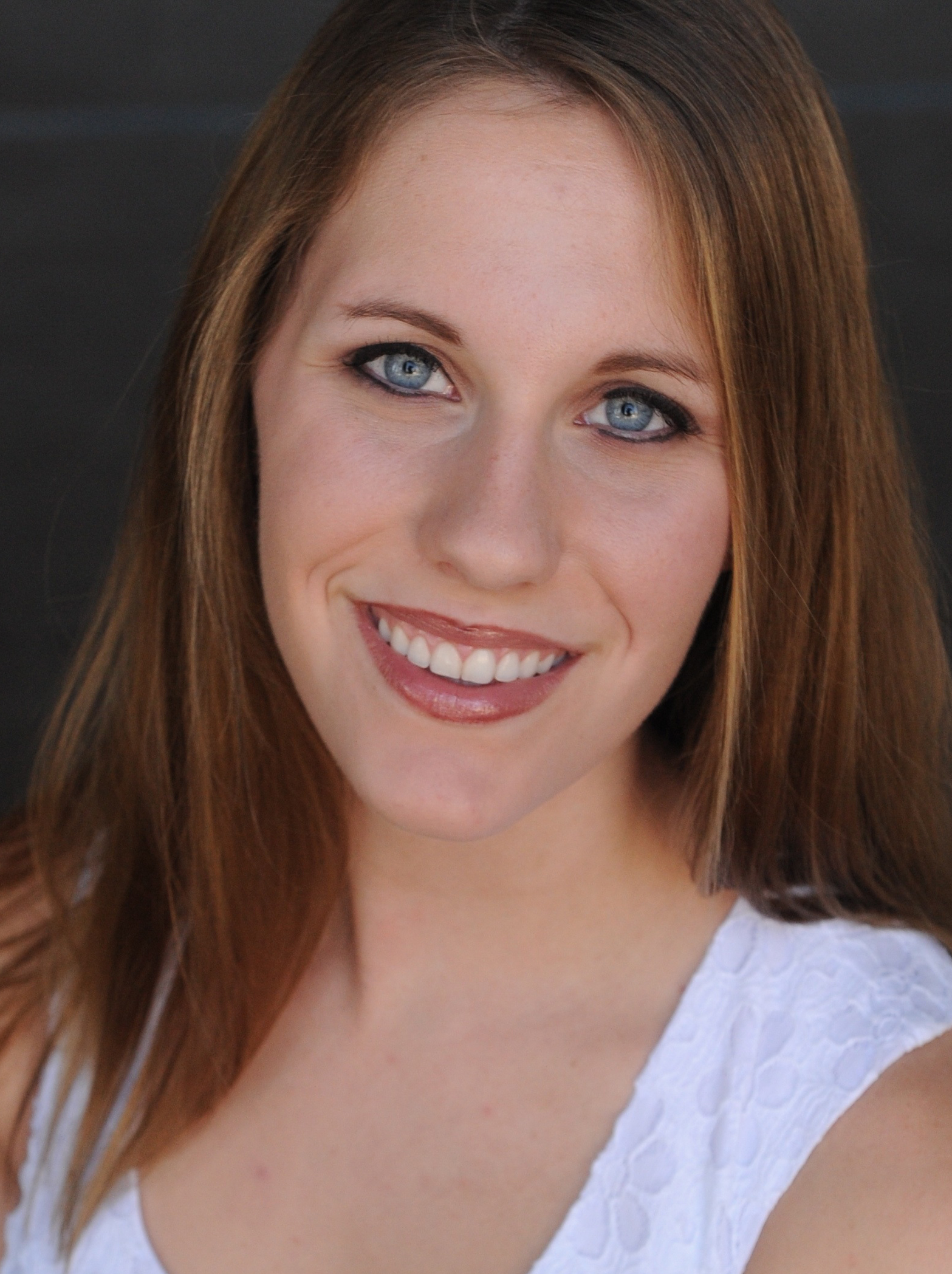 Shelby Harder, 2018
Dr. Irving Auld and Dorothy
Roher Auld Scholarship
"Many students take for granted what a university has to offer. However, I am thankful every single day for the opportunity to attend this prestigious school. At Lawrence, you have the ability to engage in Socratic debates about the world we live in at dinner, play recreational or NCAA sports, and talk one on one with brilliant professors. At Lawrence, you don't just 'learn' a subject, you are immersed in it. You dive into the liberal arts and these professors show you the beauty in it all, and how everything is tied together. I am a Biochemistry major with a soft spot for rocket science, philosophy, and evolution. Lawrence is my dream school, and it would have never been possible without the Dr. Irving Auld and Dorothy Roher Auld Scholarship. I am forever grateful for their generosity."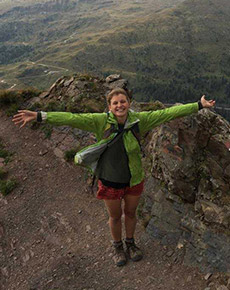 Juliana E. Olsen-Valdez, 2018
Carroll Family Scholarship
"Lawrence University is a great place for students looking to embrace their multi-interested approach to learning. As a Geology major, I have spent many long hours in laboratories. But, I have also had the opportunity to organize and lead students on outdoor backpacking trips, help build a stronger community for International students, participate in dialogues on campus initiatives, attend dozens of musical events, and study abroad in a field-based geology program, all while taking classes in a variety of academic spheres on campus. Lawrence, as an institution and student body, creates a collective of learners, listeners, and leaders who are continuously evolving their understanding of the world around them. I am fortunate to have the support of the Carroll Family Scholarship, so that I can say I am a part of this exceptional community too!"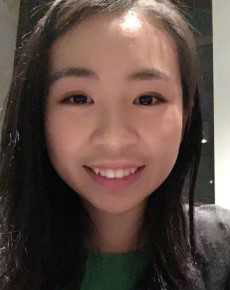 Weiqi "Vicky" Liang, 2019
Marian H. Cuff Endowed Scholarship
"Lawrence is a special institution with nice people around the campus. I better myself by trying out different things and using new ways to think critically. Even though I am a Philosophy major, I have successfully taken classes in Anthropology, Biology, Economics, and Government. In addition, I still find many great extracurricular opportunities to explore, such as singing with Viking Chorale, even though I am not a music major. While having the great experience of volunteering at the elderly center last year, I became an elder advocacy coordinator at the Volunteer Community Service Center. At Lawrence, I've learned to handle difficult academic problems while looking forward to exploring possible opportunities. I am very grateful to be awarded the Marian H. Cuff Endowed Scholarship for every year I have been here, and appreciate that the scholarship has provided this wonderful Lawrence experience to me."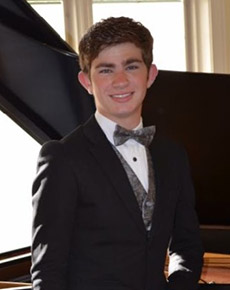 Anthony Cardella, 2018
Ansorge Family Scholarship
"I am so excited that I am able to attend Lawrence University. I know that I will make great progress studying piano with Dr. Michael Mizrahi. Since being at Lawrence I've already made a lot of progress and I really love it here. I am so grateful for the Ansorge Family Scholarship that made it possible for me to come to Lawrence because without it, I might not have been able to afford the cost of attending a school that is a great fit for me and a place where I will learn so much and go so far."