Title
Planned Giving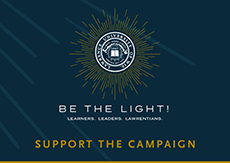 Finance News

Saturday July 4, 2020
Case of the Week
Living on the Edge, Part 5
Case:
Rhea Jones, 75, lives in a beautiful coastal town in northern California. Rhea's home occupies three magnificent acres of bluff property that overlooks the crashing waves of the Pacific. Since her home sits just steps away from the dramatic cliffs, Rhea frequently jokes to her friends about her "living on the edge" lifestyle.

Rhea's husband of 50 years, John, built the custom home 10 years ago. It was truly the realization of a lifelong dream of John and Rhea. Unfortunately, John passed away unexpectedly five years ago. Now, Rhea lives alone in the large home. Nevertheless, Rhea is looking forward to spending her remaining days in this lovely home. Not surprisingly, she frequently plays host to her children, grandchildren and friends.

Rhea is an active philanthropist. In fact, she spends three days a week volunteering with local charities. While very wealthy and philanthropic, Rhea makes only modest yearly gifts. However, she intends to make a substantial bequest upon her death. Specifically, Rhea plans on distributing her entire estate to her children and grandchildren, except for her cliff-side home. Rhea's will provides that the home, which is worth $3 million, passes to John and Rhea's favorite charity upon her death.

However, at a recent estate planning presentation, Rhea discovered the benefits of a gift of a remainder interest in a personal residence. In particular, she liked the potential significant tax savings and the home's avoidance of the probate process. Also, because the gift is irrevocable, the local charity would recognize and honor Rhea for her generous gift at the annual fundraising gala. Of course, Rhea would retain the right to live in her home for the rest of her life, which is an absolute requirement to any potential gift arrangement.


Question:
Rhea is very excited about this gift arrangement, but she has many questions. Before she commits to the gift plan, she wants to address several issues. In order to compute the charitable income tax deduction, Rhea is required to determine the estimated useful life of her home. How does she do this? Are there some rules regarding this determination? What are the four basic options to make this determination?


Solution:
In determining the value of a gift of a remainder interest in a personal residence or farm, depreciation must be taken into account if any part of the contributed property is subject to exhaustion, wear and tear, or obsolescence. See Sec. 170A-12(b)(1). The tax code requires the straight-line method of depreciation. In order to compute depreciation, a donor must determine the estimated useful life and salvage value of the building.

"Estimated useful life" is the estimated period of time that an individual's property may reasonably be expected to be useful. In determining this time period, the "expected use" of the property must be taken into account. See Sec. 170A-12(d). Lastly, the useful life "clock" starts ticking at the time of a gift and not at the time the property is built.

Option #3: Individuals may look to the tax regulations for guidance. In particular, the tax regulations provide two good examples of gifts of a remainder interest in a personal residence that illustrate the proper application of the valuation rules. In both examples, the tax regulations use an estimated useful life of 45 years for a personal residence. See Sec. 170A-12(b)(3) and Sec. 170A-12(c). While not definitive, the tax regulation examples are very useful and instructive.

Thus, Rhea could argue that an estimated useful life of 45 years for a personal residence is a reasonable estimate, since the tax regulations apply this 45-year figure in both personal residence examples. In addition, since Treasury has since updated the regulations without changing the personal residence estimated useful life examples, an individual could assert that Treasury continues to view 45 years as a reasonable estimate. Of course, each individual's building and tax situation is unique. Therefore, individuals should consult qualified counsel before using this option.

Rhea likes the simplicity, time savings and cost efficiency of option #3. Moreover, she knows that a useful life of 45 years will provide her with very good tax benefits. Before making her final decision, however, Rhea wants to understand option #4. The fourth option will appear in Part 6 of this series.

Editor's Note: Crescendo's life estate reserved program uses 45 years as the default estimated useful life. This default setting is designed to give individuals a reasonable and safe useful life estimate, since many individuals do not know the estimated useful life of the building in question. Crescendo is unaware of any IRS challenge against a legitimate gift of a remainder interest in a personal residence where the estimated useful life used was 45 years.

Published June 26, 2020
Previous Articles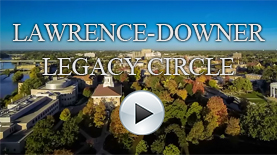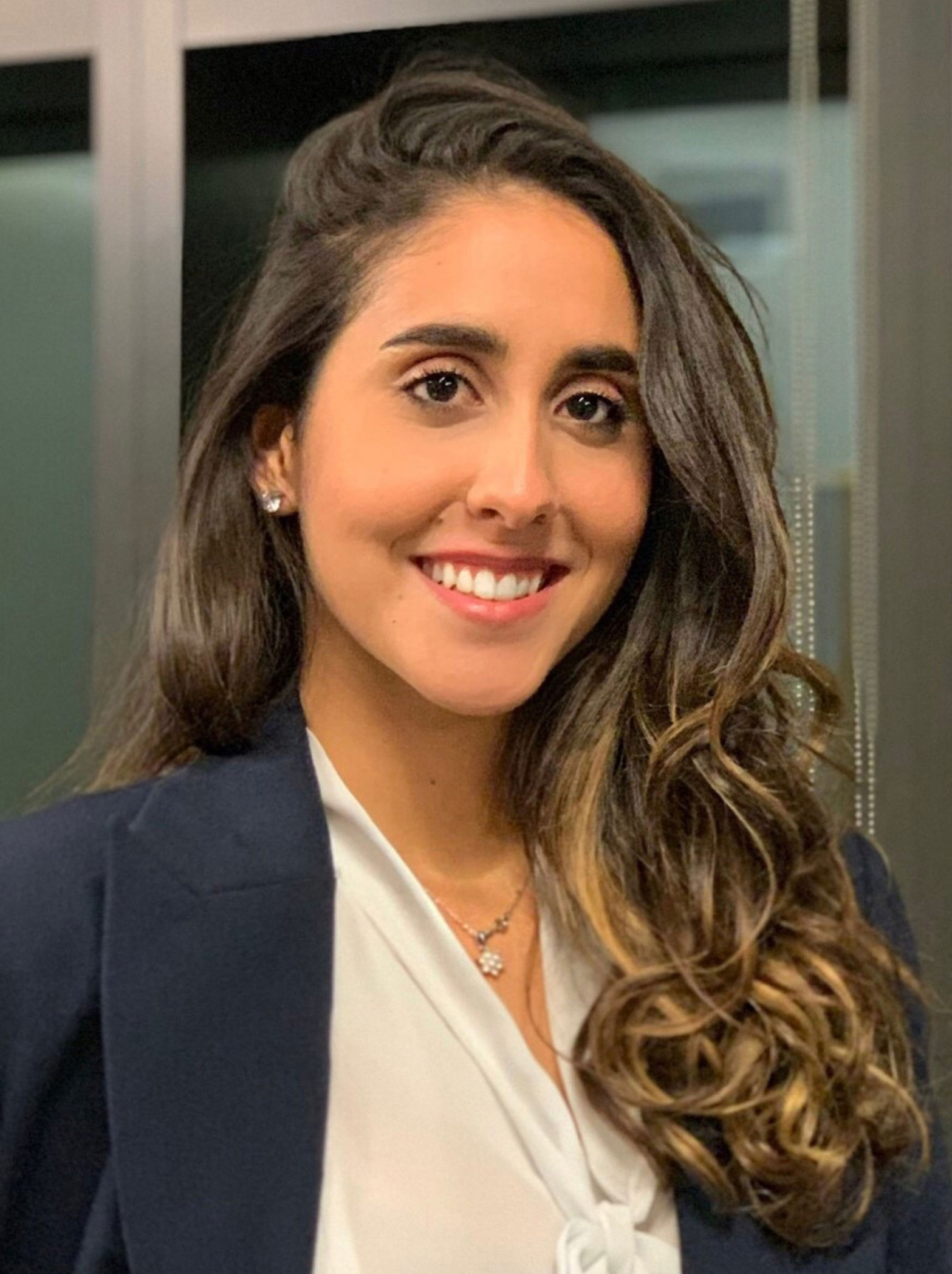 Maria Poimenidou, 2020
Theodore Diamandopoulos
Memorial Scholarship
"I am currently a senior double majoring in biochemistry and economics and minoring in Innovation & Entrepreneurship. I cannot express enough how much I appreciate the Theodore Diamandopoulos Memorial Scholarship, without it, my Lawrence experience would not be possible. I have enjoyed being a mentor in the CORE freshman mentorship program, playing and working for the Women's Basketball team, competing in Model United Nations, interning as a lab assistant at the MD Anderson Cancer Center in Houston, hosting a pilot STEM program for young unaccompanied refugees in Greece, and volunteering through KidsGive during a field trip to Sierra Leone. Thank you so much for supporting me in doing the things I dream to do."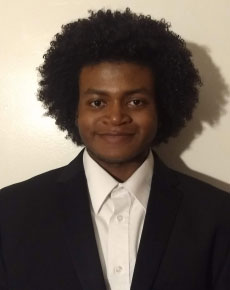 Jelani Jones, 2021
Marie Dohr Memorial Scholarship
"Being at Lawrence has and continues to be a joy for me. I feel that I have grown so much as a musician, a teacher, and a friend through the awesome community of professors and friends I have met here. I feel that I am blessed to have such an awesome violin professor, and all the faculty members in the education department are so amazing. I have come to see Lawrence and the state of Wisconsin as my home, and I wouldn't change a thing."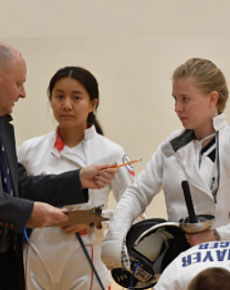 Maggie Wright, 2021
Margaret S. and W. Paul Gilbert Memorial Scholarship
The scholarships I receive at Lawrence allow me to experience anything that I want to. I can pursue my love of Biology and Chemistry in classes that are engaging, with professors who care individually about their students. These scholarships also give me the freedom to participate in numerous extracurriculars that Lawrence offers as well, like the Fencing Team and the American Medical Students Association. All of the opportunities Lawrence offers me remind me how grateful I am to have received the Margaret S. and W. Paul Gilbert Memorial Scholarship."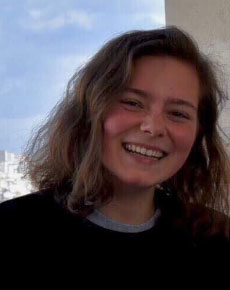 Molly Chadwick Reese, 2020
Anne Prioleau Jones Tuition Scholarship in French
"Attending Lawrence is a privilege few are granted. Every moment spent at Lawrence solidifies a lifelong membership in a special group of peers, known as Lawrentians. The esprit de corps that Lawrence fosters makes the connection between students and mentors new and challenging, with both parties in a constant state of curiosity, respect, and encouragement. My experience as a language learner at Lawrence has not only helped my comprehension of the French language, but has enhanced my ability to communicate and connect with people in ways I never expected before attending Lawrence. As a French major and a student following a pre-medicine track, I have been afforded the privilege of diving into the sumptuous depths of the humanities, while satiating my hunger for scientific knowledge in concert. From this, I am able to fully appreciate the wonders of a liberal arts education. If not for the Anne Prioleau Jones Scholarship in French, I would be unable to join my peers in this quest for knowledge. I am very grateful for the donors' generosity."