Title
Planned Giving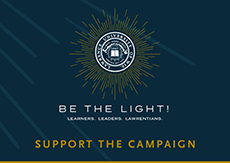 Finance News

Saturday January 18, 2020
Case of the Week
Gifts from IRAs, Part 2
Case:
Quentin Charles Douglas was the firstborn child in a large family. Throughout his childhood, Quentin's parents worked hard to put food on the table for their children. They also instilled in Quentin the value of hard work and saving money. Quentin took those lessons to heart, putting forth his best effort in school, finding a rewarding job and putting away as much in savings as he could. For many years, Quentin worked for a company that offered a 401(k) plan. During those years, he put as much into his 401(k) as he could afford so that he could maximize the benefit of his employer's matching contributions. Eventually, Quentin moved on to other employment and made a tax-free rollover of his 401(k) into an IRA. As he approached retirement, Quentin continued to contribute to his retirement savings by maxing out his IRA contributions each year.

With his lifelong penchant for saving money and some savvy investing, Quentin was able to retire comfortably at age 65. Given his lifetime savings, investment income and social security distributions, Quentin does not feel he needs the additional income that his IRA distributions will provide – especially with the increased taxes tied to that income.


Question:
Quentin understood that making a gift from his IRA to charity before reaching 70½ would be treated as taxable income (see Part 1). Based on that knowledge, he decided to wait to donate a portion of his IRA to charity until after his "half-birthday." Quentin decides to call his tax advisor to discuss whether donating from his IRA at this time would be the best option for making a charitable gift.


Solution:
Quentin's advisor explains that because he has now reached age 70½, he is eligible to make an outright tax-free gift to charity from his IRA, known as an IRA charitable rollover. Section 408(d)(8) of the Internal Revenue Code describes the circumstances under which an IRA owner may make an IRA charitable rollover, described in the Internal Revenue Code as a qualified charitable distribution (QCD). Quentin may distribute up to $100,000 per year directly from his IRA to a qualified charity. Qualified charities include Sec. 509(a)(1) and Sec. 170(b)(1)(A) public charities. Section 509(a)(3) supporting organizations and Sec. 4966(d)(2) donor advised funds are not qualified recipients of QCDs.

The advisor also points out that although Quentin is now eligible to make a QCD, he is not yet required to take a distribution from his IRA. The age at which required minimum distributions (RMDs) begin was increased from 70½ to 72. Therefore, Quentin does not have a required minimum distribution this year. He can wait and allow the IRA to continue to grow until he reaches age 72.

If the QCD rules are met, the distribution will not be included in Quentin's taxable income for the year. However, he will not receive a charitable income tax deduction for the transfer. Once Quentin reaches age 72, a QCD will satisfy his RMD up to $100,000. Usually, donors must itemize their tax deductions in order to benefit from charitable giving. However, an IRA charitable rollover allows nonitemizers to benefit.

In addition to nonitemizers, this "universal deduction" is beneficial for taxpayers who have already reached their deduction limitations for the year. A taxpayer may deduct up to 60% of his or her adjusted gross income (AGI) each year for cash contributions and up to 30% of AGI for contributions of appreciated property. Donors who have reached these limits may still make IRA charitable rollover gifts which reduce their taxable income for the year. This is because the IRA charitable rollover allows donors to make a charitable contribution without providing a charitable deduction, which also removes the distributions from taxable income.

As a non-itemizer, Quentin likes the idea of being able to donate to charity while also reducing his taxable income once his required minimum distributions begin at age 72. Quentin understands that he will not have RMDs for another year and a half, but he decides to test the QCD waters anyway. Therefore, he makes a modest QCD from his IRA and plans to make larger QCDs once his RMDs begin.

Published January 10, 2020
Previous Articles
Lucky Lucy Lindstrom's Flood Recovery Plan
Lucky Lucy's Foundation Goes Public
Lucky Lucy Pays Tax on "Northern Long Shot" Foundation Income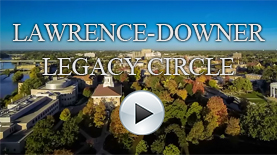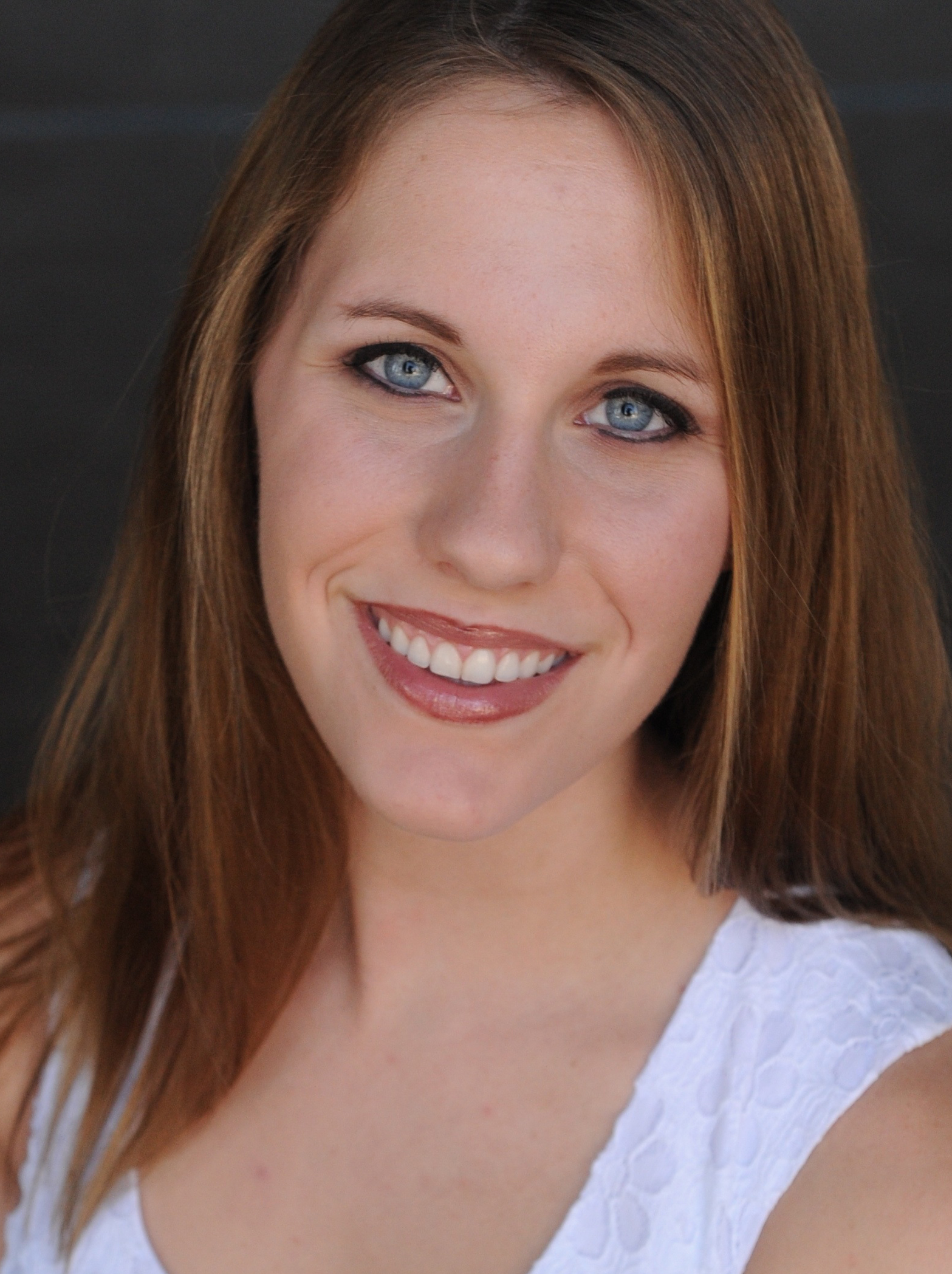 Shelby Harder, 2018
Dr. Irving Auld and Dorothy
Roher Auld Scholarship
"Many students take for granted what a university has to offer. However, I am thankful every single day for the opportunity to attend this prestigious school. At Lawrence, you have the ability to engage in Socratic debates about the world we live in at dinner, play recreational or NCAA sports, and talk one on one with brilliant professors. At Lawrence, you don't just 'learn' a subject, you are immersed in it. You dive into the liberal arts and these professors show you the beauty in it all, and how everything is tied together. I am a Biochemistry major with a soft spot for rocket science, philosophy, and evolution. Lawrence is my dream school, and it would have never been possible without the Dr. Irving Auld and Dorothy Roher Auld Scholarship. I am forever grateful for their generosity."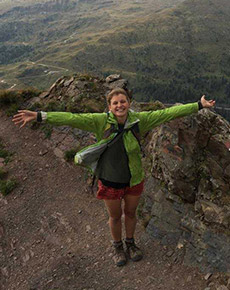 Juliana E. Olsen-Valdez, 2018
Carroll Family Scholarship
"Lawrence University is a great place for students looking to embrace their multi-interested approach to learning. As a Geology major, I have spent many long hours in laboratories. But, I have also had the opportunity to organize and lead students on outdoor backpacking trips, help build a stronger community for International students, participate in dialogues on campus initiatives, attend dozens of musical events, and study abroad in a field-based geology program, all while taking classes in a variety of academic spheres on campus. Lawrence, as an institution and student body, creates a collective of learners, listeners, and leaders who are continuously evolving their understanding of the world around them. I am fortunate to have the support of the Carroll Family Scholarship, so that I can say I am a part of this exceptional community too!"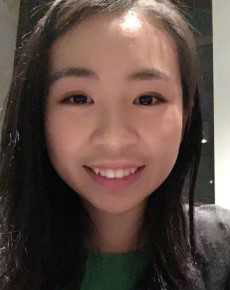 Weiqi "Vicky" Liang, 2019
Marian H. Cuff Endowed Scholarship
"Lawrence is a special institution with nice people around the campus. I better myself by trying out different things and using new ways to think critically. Even though I am a Philosophy major, I have successfully taken classes in Anthropology, Biology, Economics, and Government. In addition, I still find many great extracurricular opportunities to explore, such as singing with Viking Chorale, even though I am not a music major. While having the great experience of volunteering at the elderly center last year, I became an elder advocacy coordinator at the Volunteer Community Service Center. At Lawrence, I've learned to handle difficult academic problems while looking forward to exploring possible opportunities. I am very grateful to be awarded the Marian H. Cuff Endowed Scholarship for every year I have been here, and appreciate that the scholarship has provided this wonderful Lawrence experience to me."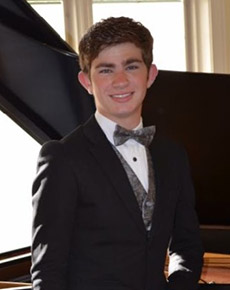 Anthony Cardella, 2018
Ansorge Family Scholarship
"I am so excited that I am able to attend Lawrence University. I know that I will make great progress studying piano with Dr. Michael Mizrahi. Since being at Lawrence I've already made a lot of progress and I really love it here. I am so grateful for the Ansorge Family Scholarship that made it possible for me to come to Lawrence because without it, I might not have been able to afford the cost of attending a school that is a great fit for me and a place where I will learn so much and go so far."