Title
Planned Giving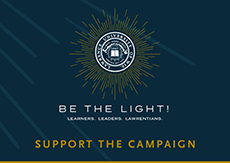 Finance News

Friday April 10, 2020
Private Letter Ruling
Foundation's Grants Not Taxable
GiftLaw Note:
Foundation requests advance approval of its educational grant procedures under Sec. 4945(g)(3). Foundation will operate a year-long educational grant program that will help grantees acquire the knowledge and skills to be effective board members for nonprofits in their area. The grant will be operated through Foundation's LLC, which is also a tax-exempt entity. The program will include seminars and an educational retreat focusing on the topics of governance, fiduciary duties, fundraising and other pertinent topics. The grant program will be publicized by the program director. Nonprofits will nominate organizations they believe would benefit from the program. The program director will follow-up with interested organizations and then nominees' board members may apply. A selection committee will rate each application and interview on objective and non-discriminatory criteria. An agreement will be made with each grantee setting out the terms of the grant award and expectations the grantee must meet. Appropriate steps will be taken to assure funds are used for the intended purposes.

Expenditures from private foundations to individuals for travel, study or other similar purposes are generally taxable expenditures. However, Sec. 4945(g) provides an exception for grants that meet certain requirements. Under Sec. 4945(g), a grant will not be considered a taxable expenditure if the foundation awards the grant on an objective and nondiscriminatory basis, the IRS approves the grant procedure in advance, the grant is a scholarship or fellowship subject to Sec. 117(a) and the grant is to achieve a specific objective, produce a report or similar product, or improve or enhance a literary, artistic, musical, scientific, teaching, or other similar skill or talent of the recipient as described in Sec. 4945(g)(3). Here, the Service determined that Foundation's procedures for awarding fellowships meet the requirements of Sec. 4945(g). As such, the educational grants will not be considered taxable expenditures.
PLR 202011013 Foundation's Grants Not Taxable

03/13/2020 (12/18/2019)

Dear * * *:

You asked for advance approval of your educational grant procedures under Internal Revenue Code Section 4945(g)(3). This approval is required because you are a private foundation that is exempt from federal income tax.


Our determination

We approved your procedures for awarding educational grants. Based on the information you submitted, and assuming you will conduct your program as proposed, we determined that your procedures for awarding educational grants meet the requirements of Code Section 4945(g)(3). As a result, expenditures you make under these procedures won't be taxable.


Description of your request

You will operate an educational grant program called X to provide professional development and educational seminars through a year-long educational program that will equip participants ("Fellows") with the knowledge and skills to become effective members of boards of directors for W not-for-profit organizations in the Y metropolitan area and to enable them to address issues confronting the W future in those roles.

X will be operated by Z, a single-member Limited Liability Company which is wholly owned by you and disregarded for federal income tax purposes. You currently anticipate the program to include * * *-hour educational seminars conducted in the evening at a prominent University in Y as well as an educational weekend retreat at a hotel or convention center. During the seminars and weekend retreat, Fellows will participate in content-specific coursework and skill-development sessions. Topics covered will include governance, fiduciary duties, meeting facilitation, fundraising, and W perspectives on leadership.

X will be publicized by its program director who will seek nominations of not-for-profit organizations throughout the W community * * * months prior to the first seminar. You anticipate receiving nominations from various not-for-profit organizations serving all ages and socioeconomic needs while reflecting a diversity of focus, including organizations that operate nationally and locally, new emerging organizations, day schools, day camps, residential camps, and social service organizations. Z and the University will send marketing materials, including a brochure and online application form, to nominated organizations asking them to share the information with board members that they believe would benefit from participation in X so that they may apply. X will then follow up with interested board members to obtain completed applications.

To qualify for a grant, an applicant must be a board member of a not-for-profit organization that is exempt under Section 501(c)(3) of the Internal Revenue Code and is further classified as a public charity with an annual budget between c dollars and d dollars and serving, or under the auspices of, the W community in the Y metropolitan area.

A Selection Committee, composed of members of your staff and staff of the University, who have expertise and experience in governance, leadership, and not-for-profit organizations and their operations, will evaluate applications and interview applicants. The Selection Committee will rate each application and interview using a scoring grid based on objective and non-discriminatory criteria including: Leadership, Values, * * *, Personal Style & Awareness, Communication Skills, Ability & Willingness to Commit to X, and Organizational Effectiveness. Upon completion of the interviews, the Selection Committee will rank applicants based on the scoring grid and narrow the list to approximately * * * potential Fellows to be submitted to Z to be invited to participate in X with an additional three applicants to be placed on a waiting list.

Although you may charge Fellows a fee for participating in X, you plan to pay all costs associated with X which is estimated to be approximately b dollars per Fellow and comprised of: an honorarium to presenters, staffing costs, catering, lodging, facility rental, and materials. These costs are expected to be paid directly by Z to the University or service providers.

The X program director will be responsible for supervising the implementation of the program as well as development of curricular materials utilized by the program. Either you or the program director will directly communicate with Fellows to receive feedback regarding X with respect to how the program expenditures are being spent. Z will take any and all reasonable and appropriate steps to compel compliance of use of funds for their intended purposes, including requiring the return of all, or any portion, of funds remitted and the withholding of funds not previously remitted in connection with X. You will also enter into an agreement with each Fellow setting out the terms of X and the expectation that each Fellow participate in all conferences.

Although you currently plan to conduct X with one cohort of Fellows annually at a University in Y, in the future you may decide to conduct additional cohorts in the same year, potentially in another metropolitan area. However, the operation of X, including the manner in which you select Fellows, will remain the same.


Basis for our determination

The law imposes certain excise taxes on the taxable expenditures of private foundations (Code Section 4945). A taxable expenditure is any amount a private foundation pays as a grant to an individual for travel, study, or other similar purposes. However, a grant that meets all of the following requirements of Code Section 4945(g) is not a taxable expenditure.

The foundation awards the grant on an objective and nondiscriminatory basis.

The IRS approves in advance the procedure for awarding the grant.

The grant is:

A scholarship or fellowship subject to Section 117(a) and is to be used for study at an educational organization described in Section 170(b)(1)(A)(ii); or

A prize or award subject to the provisions of Section 74(b), if the recipient of the prize or award is selected from the general public; or

To achieve a specific objective; produce a report or similar product; or improve or enhance a literary, artistic, musical, scientific, teaching, or other similar skill or talent of the recipient.

To receive approval of its educational grant procedures, Treasury Regulations Section 53.4945-4(c)(1) requires that a private foundation show:

The grant procedure includes an objective and nondiscriminatory selection process.

The grant procedure results in the recipients performing the activities the grants were intended to finance.

The foundation plans to obtain reports to determine whether the recipients have performed the activities that the grants were intended to finance.


Other conditions that apply to this determination

This determination covers only the grant program described above. This approval will apply to succeeding grant programs only if their standards and procedures don't differ significantly from those described in your original request.

This determination applies only to you. It may not be cited as precedent.

You cannot rely on the conclusions in this letter if the facts you provided have changed substantially. You must report any significant changes in your program to the Cincinnati Office of Exempt Organizations at:

Internal Revenue Service
Exempt Organizations Determinations
P.O. Box 2508
Cincinnati, OH 45201

You cannot make grants to your creators, officers, directors, trustees, foundation managers, or members of selection committees or their relatives.

All funds distributed to individuals must be made on a charitable basis and must further the purposes of your organization. You cannot award grants for a purpose that is inconsistent with Code Section 170(c)(2)(8).

You should keep adequate records and case histories so that you can substantiate your grant distributions with the IRS if necessary.

Please keep a copy of this letter in your records.

If you have any questions, please contact the person listed at the top of this letter.

Sincerely,

Stephen A. Martin
Director, Exempt Organizations
Rulings and Agreements


Published April 3, 2020
Previous Articles
Distribution Election Extension Granted
Organization Seeking Exempt Status Denied
Foundation's Grant Procedures Approved
Charity's Set-Aside Request Approved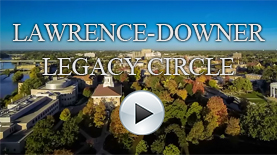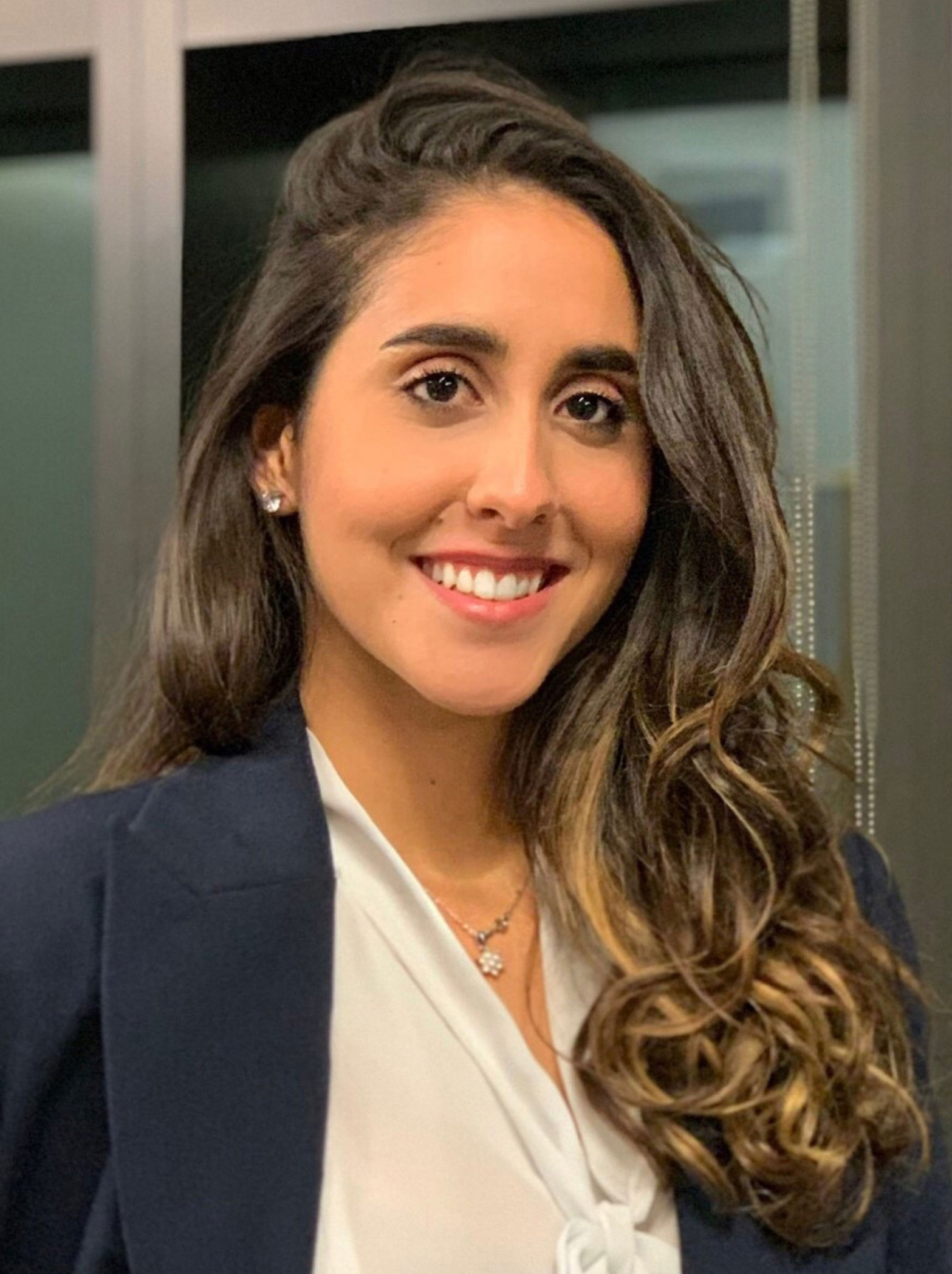 Maria Poimenidou, 2020
Theodore Diamandopoulos
Memorial Scholarship
"I am currently a senior double majoring in biochemistry and economics and minoring in Innovation & Entrepreneurship. I cannot express enough how much I appreciate the Theodore Diamandopoulos Memorial Scholarship, without it, my Lawrence experience would not be possible. I have enjoyed being a mentor in the CORE freshman mentorship program, playing and working for the Women's Basketball team, competing in Model United Nations, interning as a lab assistant at the MD Anderson Cancer Center in Houston, hosting a pilot STEM program for young unaccompanied refugees in Greece, and volunteering through KidsGive during a field trip to Sierra Leone. Thank you so much for supporting me in doing the things I dream to do."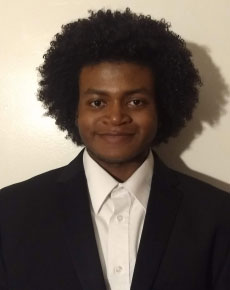 Jelani Jones, 2021
Marie Dohr Memorial Scholarship
"Being at Lawrence has and continues to be a joy for me. I feel that I have grown so much as a musician, a teacher, and a friend through the awesome community of professors and friends I have met here. I feel that I am blessed to have such an awesome violin professor, and all the faculty members in the education department are so amazing. I have come to see Lawrence and the state of Wisconsin as my home, and I wouldn't change a thing."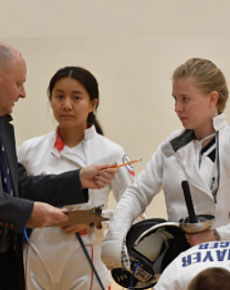 Maggie Wright, 2021
Margaret S. and W. Paul Gilbert Memorial Scholarship
The scholarships I receive at Lawrence allow me to experience anything that I want to. I can pursue my love of Biology and Chemistry in classes that are engaging, with professors who care individually about their students. These scholarships also give me the freedom to participate in numerous extracurriculars that Lawrence offers as well, like the Fencing Team and the American Medical Students Association. All of the opportunities Lawrence offers me remind me how grateful I am to have received the Margaret S. and W. Paul Gilbert Memorial Scholarship."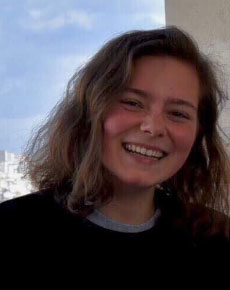 Molly Chadwick Reese, 2020
Anne Prioleau Jones Tuition Scholarship in French
"Attending Lawrence is a privilege few are granted. Every moment spent at Lawrence solidifies a lifelong membership in a special group of peers, known as Lawrentians. The esprit de corps that Lawrence fosters makes the connection between students and mentors new and challenging, with both parties in a constant state of curiosity, respect, and encouragement. My experience as a language learner at Lawrence has not only helped my comprehension of the French language, but has enhanced my ability to communicate and connect with people in ways I never expected before attending Lawrence. As a French major and a student following a pre-medicine track, I have been afforded the privilege of diving into the sumptuous depths of the humanities, while satiating my hunger for scientific knowledge in concert. From this, I am able to fully appreciate the wonders of a liberal arts education. If not for the Anne Prioleau Jones Scholarship in French, I would be unable to join my peers in this quest for knowledge. I am very grateful for the donors' generosity."