Title
Planned Giving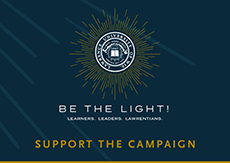 Finance News

Saturday January 18, 2020
Washington News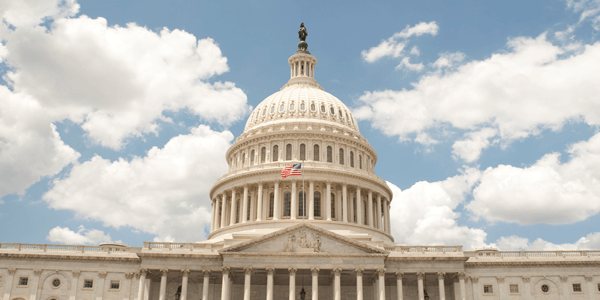 Positive Comments on IRS Reforms
On July 1, the President signed the Taxpayer First Act (TFA). The bill to reform the IRS passed the House and Senate with strong bipartisan support. It is designed to increase taxpayer rights and improve IRS customer service.
Members of Congress, CPAs, enrolled agents and other tax preparers welcomed the passage of the TFA. Rep. Mike Kelly (R-PA) is the Ranking Member on the House Ways and Means Committee. He explained that the bill is designed to encourage the IRS to focus on taxpayers as customers. Kelly stated, "The relationship between the taxpayer and the IRS should not be adversarial."
Many tax preparers were pleased that identity theft victims will have a single IRS contact. There will also be a new Identity Protection Personal Identification Number (IPPIN) program. This program should increase protection for taxpayers if identity thieves acquire their Social Security Numbers.
Enrolled Agent Jennifer MacMillan is the former Chair of the Internal Revenue Service Advisory Council (IRSAC). She praised the new IRS programs. MacMillan commended Congress for permitting electronic signatures and enhancing the role of the Taxpayer Advocate.
Robert Kerr is Executive Vice President of the National Association of Enrolled Agents. He appreciated the new IRS efforts to improve customer service. Kerr noted, "Training, both on the enforcement side and the customer service side, is essential for a well-running tax administration system and for efficient representation."
Editor's Note:
The TFA bill is a major step forward, with benefits for both the IRS and taxpayers. If the IRS truly looks at taxpayers as customers, it will dramatically increase the level of customer service.
Proposed Regulations on 1.4% College Endowment Tax
The Tax Cuts and Jobs Act created a 1.4% excise tax on the endowment income of about 40 colleges and universities. The excise tax applies if the school has over 500 full-time equivalent (FTE) students and $500,000 in endowment per student.
On July 3, 2019, the IRS published proposed regulations that answered many questions about the new tax. See
REG-106877-18
.
Which Schools are Included? Schools described in Sec. 25A(f)(2) are included. Several are excluded. State colleges and universities and schools with over 50% of their students residing outside the United States are excluded from the tax.
Which Students are Included? Tuition-paying students who are at least half-time and enrolled in a degree or similar program are included in the calculation. If the student resides part of the year in the United States, he or she is counted.
Who is Considered Full-Time? The school may use normal enrollment methods to determine the number of full-time students and the average daily number of students.
What is the Endowment Net Investment Income (NII)? Under Sec. 4940(c)(1), NII is generally the gross income and capital gain over certain deductions. The basis of school property held on January 1, 2017 is established at the fair market value on that date.
Nonprofit leaders and CFOs of the 40 affected colleges and universities are carefully studying the proposed regulations. Liz Clark of the National Association of College and University Business Officers stated, "This is a complex new tax and the rules will influence which nonprofit colleges must pay the excise tax as well as the calculation of the tax itself. Each college and university across the country is uniquely organized, and the proposed regulation is likely to have disparate impacts. It will likely take several weeks or more to fully understand the effects."
Karin Johns is a representative of the National Association of Independent Colleges and Universities. She was concerned by the difficulty of calculating the tax. Johns stated, "Each institution affected by this tax will have to carefully review the details of the proposal and determine if the information is helpful, creates unwanted burdens, or if additional information or changes to the proposal are necessary that can be communicated in comments. The private nonprofit endowment tax remains an unfair new tax on one sector of higher education. It should be repealed entirely."
CRS Reviews Conservation Easements
Following an increase in conservation easement deductions from about $1 billion in 2012 and 2013 to over $3 billion in 2014, Congress and the IRS have been reviewing the deduction. On June 27, 2019, the Congressional Research Service (CRS) published a study on façade and conservation easement deductions.
Conservation easement deductions are permitted if a qualified property interest is deeded in perpetuity to a conservation organization. The charitable deduction limit for a conservation easement is increased from the normal 30% of the contribution base for appreciated property to 50%.
Farmers and ranchers may deduct up to 100% of adjusted gross income for conservation easements. The carryforward for conservation easement charitable deductions is extended from five years to fifteen years.
CRS reports that conservation easements have grown substantially in value during the prior decade.
| | |
| --- | --- |
| 2010 | $700 million |
| 2011 | $600 million |
| 2012 | $1 billion |
| 2013 | $1.1 billion |
| 2014 | $3.2 billion |
| 2015 | $2.3 billion |
Some of the growth in deduction value may be the result of syndication of conservation easements. This occurs when a partnership acquires property, sells the partnership interest in the property to investors, creates a qualified conservation easement, obtains an appraisal from a qualified appraiser and passes through large charitable deductions to the investors. Since December 23, 2016, syndicated easements are "listed transactions" and must be disclosed to the IRS.
Editor's Note:
The Charitable Conservation Easement Program Integrity Act of 2019 has been introduced in the House and Senate (S. 170/H.R. 1992). It proposes to limit the charitable deduction for a conservation easement to 2.5 times the original basis of the investor. Senate Finance Committee Chair Chuck Grassley (R-IA) and Ranking Member Ron Wyden (D-OR) are conducting an investigation into conservation easements. Some future limits on the easement deductions or additional reporting for these gifts may be the result of their review.
Applicable Federal Rate of 2.6% for July -- Rev. Rul. 2019-16; 2019-28 IRB 1 (18 June 2018)
The IRS has announced the Applicable Federal Rate (AFR) for July of 2019. The AFR under Section 7520 for the month of July is 2.6%. The rates for June of 2.8% or May of 2.8% also may be used. The highest AFR is beneficial for charitable deductions of remainder interests. The lowest AFR is best for lead trusts and life estate reserved agreements. With a gift annuity, if the annuitant desires greater tax-free payments the lowest AFR is preferable. During 2019, pooled income funds in existence less than three tax years must use a 2.2% deemed rate of return.
Published July 5, 2019
Previous Articles
Taxpayer Advocate Nina Olson Seeks Prompt IRS Guidance
Taxpayer Advocate Desires IRS Improvements
The New 'Taxpayer Friendly' IRS?
IRS Enhances Taxpayer Protections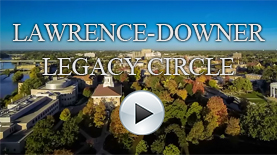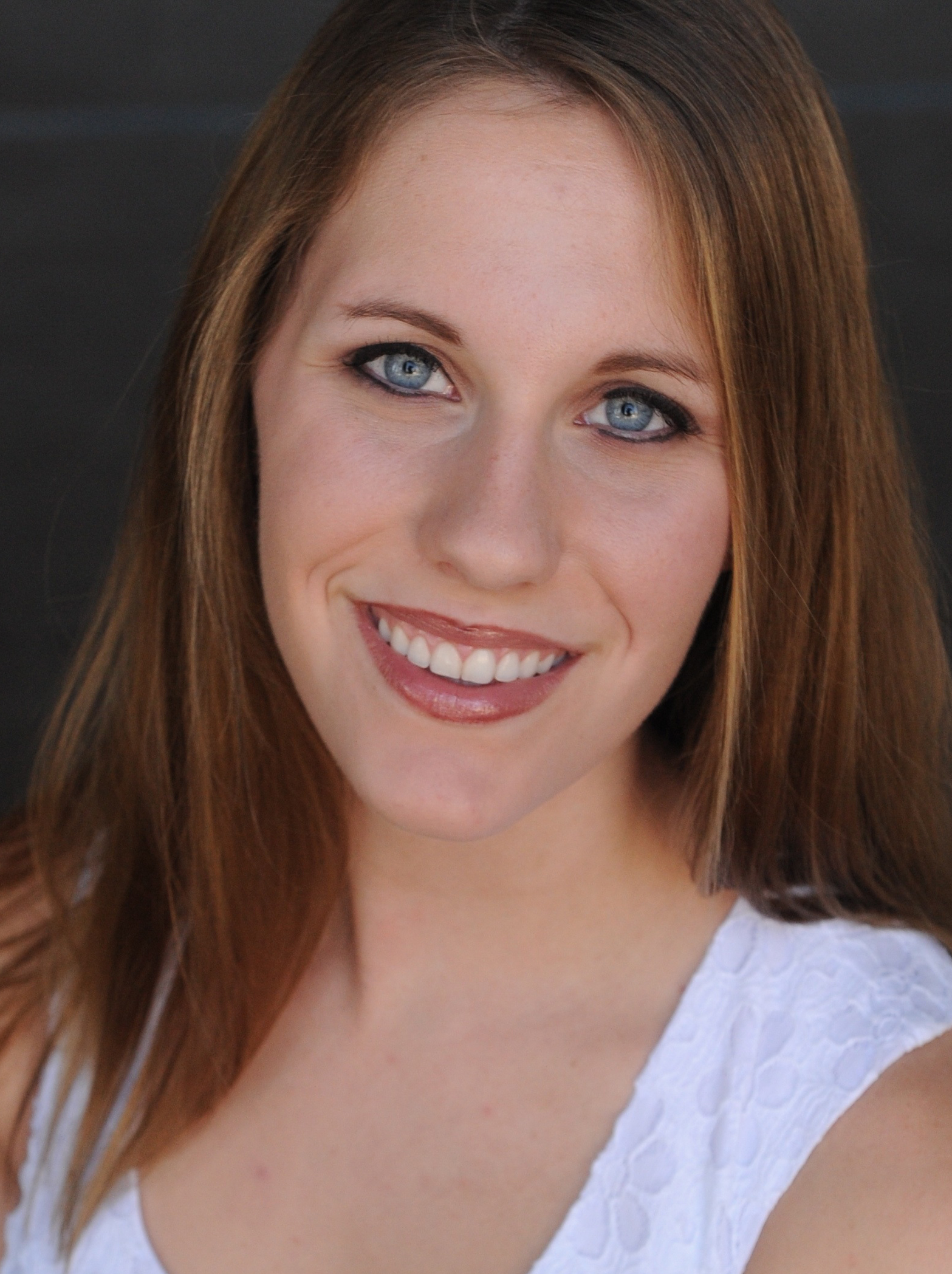 Shelby Harder, 2018
Dr. Irving Auld and Dorothy
Roher Auld Scholarship
"Many students take for granted what a university has to offer. However, I am thankful every single day for the opportunity to attend this prestigious school. At Lawrence, you have the ability to engage in Socratic debates about the world we live in at dinner, play recreational or NCAA sports, and talk one on one with brilliant professors. At Lawrence, you don't just 'learn' a subject, you are immersed in it. You dive into the liberal arts and these professors show you the beauty in it all, and how everything is tied together. I am a Biochemistry major with a soft spot for rocket science, philosophy, and evolution. Lawrence is my dream school, and it would have never been possible without the Dr. Irving Auld and Dorothy Roher Auld Scholarship. I am forever grateful for their generosity."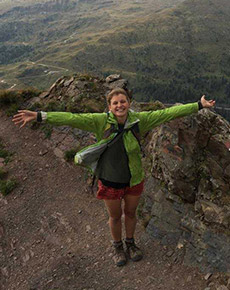 Juliana E. Olsen-Valdez, 2018
Carroll Family Scholarship
"Lawrence University is a great place for students looking to embrace their multi-interested approach to learning. As a Geology major, I have spent many long hours in laboratories. But, I have also had the opportunity to organize and lead students on outdoor backpacking trips, help build a stronger community for International students, participate in dialogues on campus initiatives, attend dozens of musical events, and study abroad in a field-based geology program, all while taking classes in a variety of academic spheres on campus. Lawrence, as an institution and student body, creates a collective of learners, listeners, and leaders who are continuously evolving their understanding of the world around them. I am fortunate to have the support of the Carroll Family Scholarship, so that I can say I am a part of this exceptional community too!"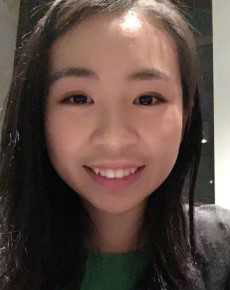 Weiqi "Vicky" Liang, 2019
Marian H. Cuff Endowed Scholarship
"Lawrence is a special institution with nice people around the campus. I better myself by trying out different things and using new ways to think critically. Even though I am a Philosophy major, I have successfully taken classes in Anthropology, Biology, Economics, and Government. In addition, I still find many great extracurricular opportunities to explore, such as singing with Viking Chorale, even though I am not a music major. While having the great experience of volunteering at the elderly center last year, I became an elder advocacy coordinator at the Volunteer Community Service Center. At Lawrence, I've learned to handle difficult academic problems while looking forward to exploring possible opportunities. I am very grateful to be awarded the Marian H. Cuff Endowed Scholarship for every year I have been here, and appreciate that the scholarship has provided this wonderful Lawrence experience to me."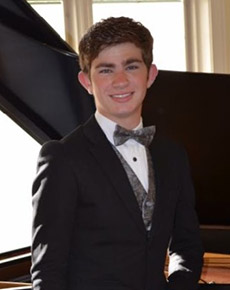 Anthony Cardella, 2018
Ansorge Family Scholarship
"I am so excited that I am able to attend Lawrence University. I know that I will make great progress studying piano with Dr. Michael Mizrahi. Since being at Lawrence I've already made a lot of progress and I really love it here. I am so grateful for the Ansorge Family Scholarship that made it possible for me to come to Lawrence because without it, I might not have been able to afford the cost of attending a school that is a great fit for me and a place where I will learn so much and go so far."