Title

Monday March 25, 2019
Washington News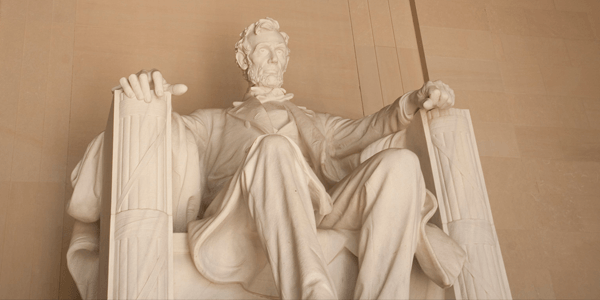 Taxpayer Advocate Service Scam
The IRS operates the Taxpayer Advocate Service (TAS) to assist taxpayers. As an independent organization within the IRS, the TAS exists to protect your rights as a taxpayer, and help you with tax problems you cannot resolve on your own.
The TAS oftens helps answer common questions and concerns. These include "I Can't Pay my Taxes," "How to Choose a Tax Return Preparer," "What is a Health Care Premium Tax Credit," "Identity Theft" and "I Need a Filing Extension."
The latest creative scam involves robocalls claiming to represent the TAS. The return phone number is similar to the TAS numbers in major cities. When the taxpayer returns the call, the scammer uses a fake IRS name and badge number.
Some scammers are able to spoof caller ID to appear to be from the IRS. They may know the last four digits of your Social Security Number. The scammer explains that you are qualified for a large refund, but must give your bank and personal information to receive it.
If you refuse to cooperate, the scammer may resort to threats. He or she may threaten you with immediate arrest or loss of your driver's license.
The IRS has several policies in place to protect taxpayers from scams. It will not demand immediate payment using a prepaid debit card, gift card or wire transfer. It will not threaten to call local law enforcement, will not ask for your credit or debit card number and will not demand payment without giving you the opportunity to appeal the amount of tax owed.
If you are contacted by a scammer, hang up and report the call to phishing@irs.gov. You also may call 800-366-4484 or go to
FTC.gov
and report using the "FTC Complaint Assistant."
Clergy Housing Allowance Upheld
In
Annie Laurie Gaylor et al. v. Steven T. Mnuchin et al
.; No. 18-1277; No. 18-1280 (7th Cir. 2019), the Seventh Circuit reversed a lower court decision that the clergy housing allowance violates the Establishment Clause of the First Amendment, Gaylor v. Mnuchin, 278 F. Supp. 3d 1081, 1104 (W.D. Wis. 2017).
Section 107 of the Internal Revenue Code states, "In the case of a minister of the Gospel, gross income does not include – 1) the rental value of a home furnished to him as part of his compensation; or 2) the rental allowance paid to him as part of his compensation, to the extent used by him to rent or provide a home."
The case
Lemon v. Kurtzman
, 403 U.S. 602 (1971) creates a three part test to determine whether a statute is Constitutional. To pass the test, a statute must have a secular purpose, must primarily neither advance nor inhibit religion and must not foster an excessive entanglement between government and religion.
The plaintiffs are officers of the Freedom From Religion Foundation (FFRF). They contend that the clergy housing allowance confers an impermissible government benefit on religion. Treasury contends the clergy housing allowance exists to place clergy on "par with secular" persons.
The Seventh Circuit noted there are other specific housing benefits under the IRC, such as a housing benefit for persons who live abroad. Because there are housing benefits for categories other than clergy, this allowance does not advance religion. In addition, the benefit applies equally to all clergy and therefore it avoids discrimination between various denominations.
While the government must define who is a member of the clergy, there are multiple other cases with tests in which that determination has been regularly made. Therefore, the need for the government to determine whether or not a person is a minister of a particular religion is not an "excessive entanglement."
Editor's Note:
This was a unanimous decision by the three judge panel of the Seventh Circuit. It is likely to be appealed to the full Seventh Circuit or to the Supreme Court. This case represents an opportunity for the Supreme Court to clarify the three parts of the Lemon Test.
Timeshare Charity Scam Penalty
In
James Tarpey v. United States
; No. 2:17-cv-00094 (2019), the U.S. District Court for the District of Montana, Butte Division, held James Tarpey subject to a Sec. 6700(a) penalty for false appraisals of timeshare donations.
In 2006, James Tarpey formed a nonprofit named Donate For Cause (DFC). Tarpey had previously operated a business named Resort Closings. That business managed timeshare closings.
DFC was created to facilitate donations of timeshares. It received 7,600 timeshare donations prior to a court decision that enjoined further gifts. The gift appraisals required for IRS Form 8283 were completed by Tarpey, his sister Suzanne Tarpey and real estate appraisers Ron Broyles and Curt Thor.
The IRS claimed the appraisals were far above the value realized when DFC sold the gifted timeshares. It obtained an injunction against Tarpey that precluded the defendant from "1) preparing (or assisting others in preparing) any property appraisal that will be used in connection with federal taxes; 2) encouraging or advising (or assisting others in encouraging or advising) others to claim charitable contribution deductions on any federal tax return; and 3) organizing, promoting, selling, marketing or advising with respect to (or assisting others in organization, promoting, selling, marketing or advising with respect to) any plan or arrangement regarding charitable contribution deductions claimed on federal tax returns."
Because Tarpey and other defendants only appraised timeshares for DFC, they were not qualified appraisers. A qualified appraiser must "perform a majority of his or her appraisals made during his or her taxable year for other persons." Reg. 1.170A-13(c)(5)(iv)(F)
While taxpayer's CPA George Schramm claimed Tarpey could be a qualified appraiser of certain personal property, Tarpey signed the Declaration of Appraiser and affirmed that he knew the "donor of the property, the donee of the property, a related person or an appraiser who does not perform a majority of their appraisals for other persons" all of which represented conflicts that would exclude him from serving as the appraiser. Reg. 1.170A-13(c)(5)(iv).
Because Tarpey knew he was not qualified to do timeshare appraisals for gifts to DFC, the Sec. 6700(a) penalty is applicable.
Applicable Federal Rate of 3.0% for April -- Rev. Rul. 2019-8; 2019-14 IRB 1 (15 Mar 2018)
The IRS has announced the Applicable Federal Rate (AFR) for April of 2019. The AFR under Section 7520 for the month of April is 3.0%. The rates for March of 3.2% or February of 3.2% also may be used. The highest AFR is beneficial for charitable deductions of remainder interests. The lowest AFR is best for lead trusts and life estate reserved agreements. With a gift annuity, if the annuitant desires greater tax-free payments the lowest AFR is preferable. During 2019, pooled income funds in existence less than three tax years must use a 2.2% deemed rate of return.
Published March 22, 2019
Previous Articles
IRS Tips on Protecting Your Identity
IRS Warns of "Dirty Dozen" Tax Scams
Average Income Tax Refund Up 1.3%
IRS Reports "Amazing Recovery" from Shutdown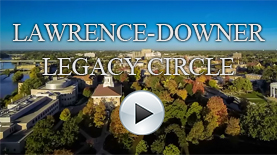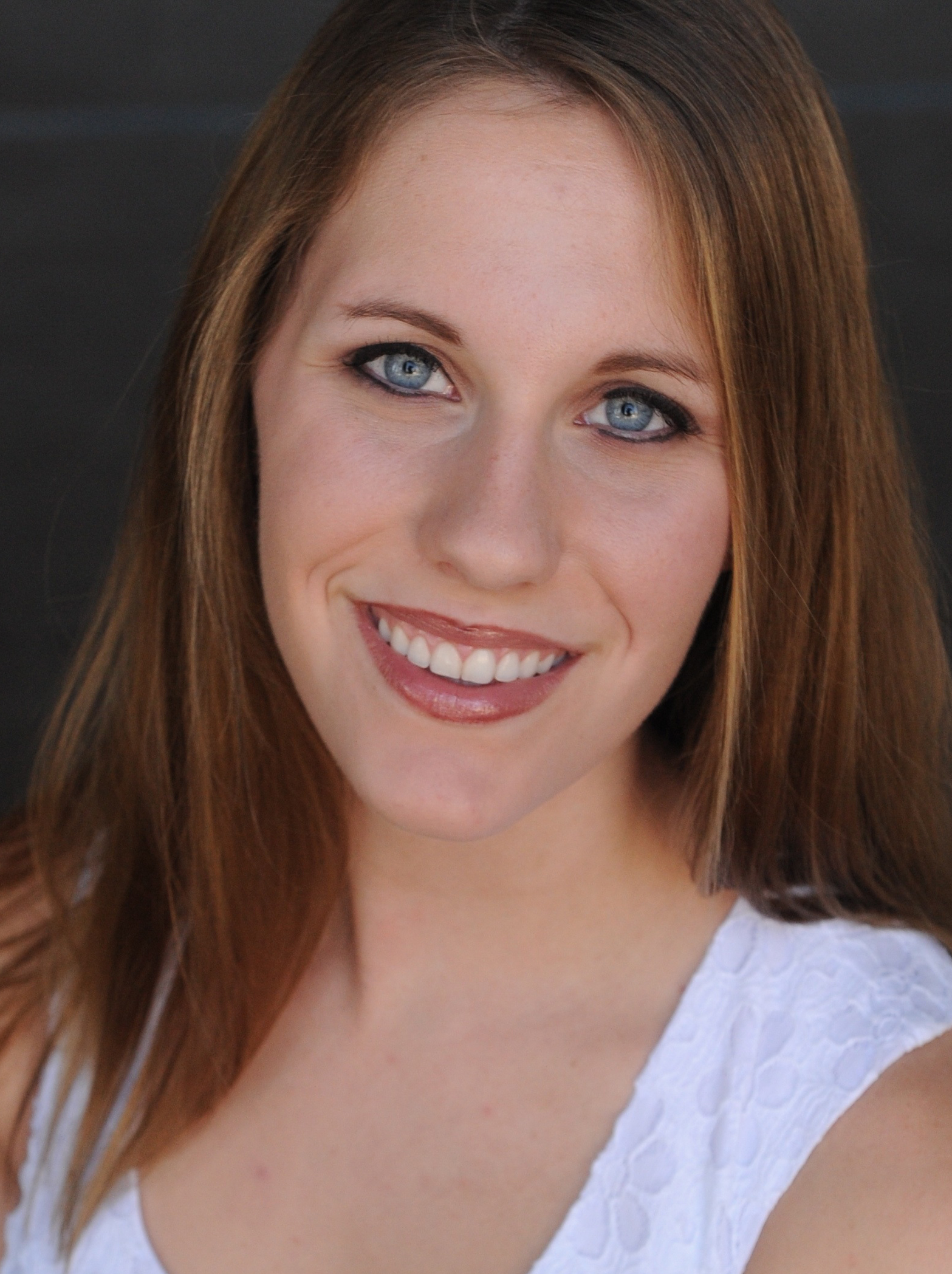 Shelby Harder, 2018
Dr. Irving Auld and Dorothy
Roher Auld Scholarship
"Many students take for granted what a university has to offer. However, I am thankful every single day for the opportunity to attend this prestigious school. At Lawrence, you have the ability to engage in Socratic debates about the world we live in at dinner, play recreational or NCAA sports, and talk one on one with brilliant professors. At Lawrence, you don't just 'learn' a subject, you are immersed in it. You dive into the liberal arts and these professors show you the beauty in it all, and how everything is tied together. I am a Biochemistry major with a soft spot for rocket science, philosophy, and evolution. Lawrence is my dream school, and it would have never been possible without the Dr. Irving Auld and Dorothy Roher Auld Scholarship. I am forever grateful for their generosity."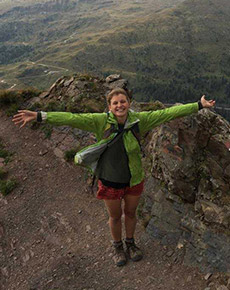 Juliana E. Olsen-Valdez, 2018
Carroll Family Scholarship
"Lawrence University is a great place for students looking to embrace their multi-interested approach to learning. As a Geology major, I have spent many long hours in laboratories. But, I have also had the opportunity to organize and lead students on outdoor backpacking trips, help build a stronger community for International students, participate in dialogues on campus initiatives, attend dozens of musical events, and study abroad in a field-based geology program, all while taking classes in a variety of academic spheres on campus. Lawrence, as an institution and student body, creates a collective of learners, listeners, and leaders who are continuously evolving their understanding of the world around them. I am fortunate to have the support of the Carroll Family Scholarship, so that I can say I am a part of this exceptional community too!"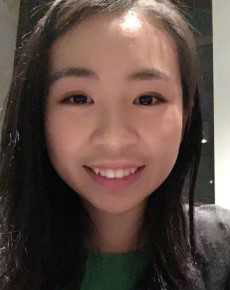 Weiqi "Vicky" Liang, 2019
Marian H. Cuff Endowed Scholarship
"Lawrence is a special institution with nice people around the campus. I better myself by trying out different things and using new ways to think critically. Even though I am a Philosophy major, I have successfully taken classes in Anthropology, Biology, Economics, and Government. In addition, I still find many great extracurricular opportunities to explore, such as singing with Viking Chorale, even though I am not a music major. While having the great experience of volunteering at the elderly center last year, I became an elder advocacy coordinator at the Volunteer Community Service Center. At Lawrence, I've learned to handle difficult academic problems while looking forward to exploring possible opportunities. I am very grateful to be awarded the Marian H. Cuff Endowed Scholarship for every year I have been here, and appreciate that the scholarship has provided this wonderful Lawrence experience to me."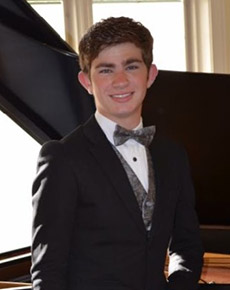 Anthony Cardella, 2018
Ansorge Family Scholarship
"I am so excited that I am able to attend Lawrence University. I know that I will make great progress studying piano with Dr. Michael Mizrahi. Since being at Lawrence I've already made a lot of progress and I really love it here. I am so grateful for the Ansorge Family Scholarship that made it possible for me to come to Lawrence because without it, I might not have been able to afford the cost of attending a school that is a great fit for me and a place where I will learn so much and go so far."