Title
Planned Giving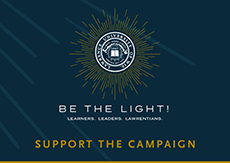 Finance News

Saturday January 18, 2020
Washington News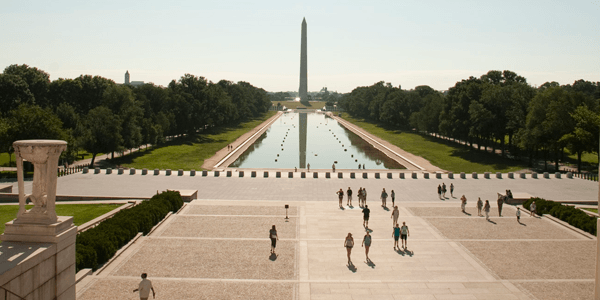 Gig Economy Tax Center Launched
In IR-2020-4, the Service announced the new Gig Economy Tax Center on
IRS.gov
. With the explosive growth of ride-sharing, home rentals and other gig businesses, millions of taxpayers have gig income and new tax obligations.
Ride-sharing, renting your property, selling goods online, renting equipment, providing creative services or freelance work are all parts of the new gig economy. Gig workers must know how to keep records, pay estimated taxes, prepare to file and then file their required tax forms. The Gig Economy Tax Center covers many types of work.
IRS Commissioner Chuck Rettig notes, "The IRS developed this online center to help taxpayers in this emerging segment of the economy. Whether renting out a spare bedroom or providing car rides, we want people to understand the rules so they can stay compliant with their taxes and avoid surprises down the line."
Gig economy workers generally do not receive Forms W-2 or 1099. Many are part-time workers or business entrepreneurs. While most gig workers do not receive IRS reporting forms, their income is taxable.
Keep Records – If you are a gig worker, record all of your income and receipts. You may not receive IRS Form 1099, but your income is still taxable. You must also save all receipts to record your expenses. Your taxable income generally will be your earnings less deductible expenses.
Pay Estimated Tax – Gig workers must make estimated tax payments. The estimated tax payment due dates for each year are April 15, June 15, September 15 and January 15. Use IRS Form 1040-ES to make payments. If the due date specified for a payment occurs on a weekend or a legal holiday, the date moves to the next business day.
Prepare to File – Some businesses may send you forms applicable to your tax situation. These forms should be sent to you by January 31st and may include IRS Form 1099-K, Form 1099-MISC or Form W-2. You will need to use these forms and your personal records to determine your gig economy income. Your qualified business, travel, car and other expenses are subtracted from income to determine your taxable income. You may also benefit from the Qualified Business Income Deduction.
File Your Return – You will file IRS Form 1040 as an independent contractor. Attach Schedule SE to your Form 1040 and pay the applicable Self-Employment Tax. You may be able to use the IRS Free File software on IRS.gov to prepare and file your tax returns.
SECURE Act IRA "Sucker Punch"
On January 8, 2020, estate attorney Natalie Choate commented on the severe limits on the stretch IRA in the SECURE Act. She noted, "They want to get more money into retirement plans, so they can then sucker punch the people in the plans by changing the distribution rules while the money is already trapped in the plans."
Most prior changes in the estate and gift area have been helpful for professional advisors. The SECURE Act is a substantial change from that policy because it will significantly increase taxes for most children and other heirs who inherit traditional IRAs and most qualified retirement plans.
The SECURE Act's ten year distribution rule for most nonspouse recipients is "not benign." It is causing major problems for individuals who must update their estate plans.
Many of these individuals had selected a conduit trust with the desire to spread IRA distributions out over many years. These plans will fail to work because of the new ten-year payout restriction. Choate explains that the SECURE Act "affects not only people who are already dead, it affects the written estate plans that our clients have already made."
There are five exceptions to the ten-year IRA distribution period. The ten year limit does not apply to a spouse, a minor child, a non-spouse with a disability or chronic illness or a beneficiary less than ten years from the age of the IRA owner. Most children, nephews, nieces and grandchildren will be subject to the ten-year rule.
What is the best plan to save tax and permit payouts for the life of a child? Choate notes that a more popular option now is to transfer the IRA into a testamentary charitable remainder unitrust. This can protect the income stream for the life of a child or for a term of up to twenty years.
Another option is to permit the child or heir to disclaim the traditional IRA and permit a transfer to charity. If the child disclaims, "the transfer of the IRA to charity will save both income tax and estate tax."
In seeking a replacement for the IRA conduit trust, several estate planning attorneys have suggested a two-trust plan. The first trust receives the IRA and distributes payments for ten years to children who are in lower income tax brackets. The second trust receives other estate assets and the trustee is instructed to use the second trust's assets to equalize the inheritance.
Editor's Note:
The charitable remainder trust is an attractive plan for parents who desire to protect the IRA. With the two-trust plan, income tax on the traditional IRA is still paid during the initial ten years. In some cases, IRA distributions to children in lower tax brackets will reduce the tax amounts. However, it is quite likely that creating appropriate equality for all children through trust two payouts to the higher income children will be challenging for most trustees. If the IRA balance is substantial, the two-trust plan will be a higher risk solution that could lead to disputes between the children.
Home Deconstruction Deduction Denied
In
Chad Loube et ux. v. Commissioner;
No. 5092-17; T.C. Memo. 2020-3 (7 Jan 2020), the Tax Court denied a $297,000 deduction for a noncash gift of salvage materials.
In 2013, Chad and Dana Loube purchased a home in Potomac, Maryland for $795,000. They planned to demolish this home and build a new residence on the lot. They contacted Second Chance, a Maryland nonprofit that employed individuals who have difficult backgrounds and may not have success in finding a job. Second Chance "deconstructs" homes and sells the salvaged items. The process involves removal of furniture, appliances, fixtures, lumber and other salvageable material from the home.
Second Chance required a cash gift and claimed the gift of the salvaged items could produce a qualified charitable deduction. The Loubes made a cash gift of $15,000 and granted access to Second Chance to deconstruct the property. After removal of items by Second Chance, the Loubes had the home demolished.
Appraiser Patrick M. Smith, Sr. appraised the salvaged materials using a cost "to reproduce or create a property with another of comparable use and marketability." The appraisal determined the cost to replace the entire home, deducted the cost for the non-salvaged items and claimed the balance was the value of the materials removed. The deduction was $297,000.
The Service denied the deduction on three grounds. The cost basis of the donated items was not included, the method did not value the items actually donated and the appraisal failed to identify the specific items donated. The Loubes claimed the appraiser was qualified and used an acceptable method.
The Tax Court noted that Reg. 1.170A-13(c)(4) requires disclosure of the cost basis and method of acquisition. This is necessary for efficient IRS review of noncash property gifts. The Loubes failed to comply with that requirement. The deduction was denied.
Editor's Note:
Deconstruction may produce a qualified charitable deduction. Because the gift is tangible personal property for an unrelated use, it is deductible at cost basis. The items and respective cost bases would need to be separately itemized.
Applicable Federal Rate of 2.0% for January -- Rev. Rul. 2020-1; 2020-3 IRB 1 (17 Dec 2019)
The IRS has announced the Applicable Federal Rate (AFR) for January of 2020. The AFR under Section 7520 for the month of January is 2.0%. The rates for December of 2.0% or November of 2.0% also may be used. The highest AFR is beneficial for charitable deductions of remainder interests. The lowest AFR is best for lead trusts and life estate reserved agreements. With a gift annuity, if the annuitant desires greater tax-free payments the lowest AFR is preferable. During 2020, pooled income funds in existence less than three tax years must use a 2.2% deemed rate of return.
Published January 10, 2020
Previous Articles
IRS Publishes 2020 Business, Moving, Medical and Charitable Mileage Rates
SECURE Act Creates Potential IRA Beneficiary Problems
Senate Passes SECURE Act to Encourage Saving for Retirement
IRA Required Minimum Distributions By December 31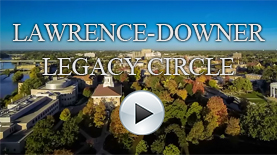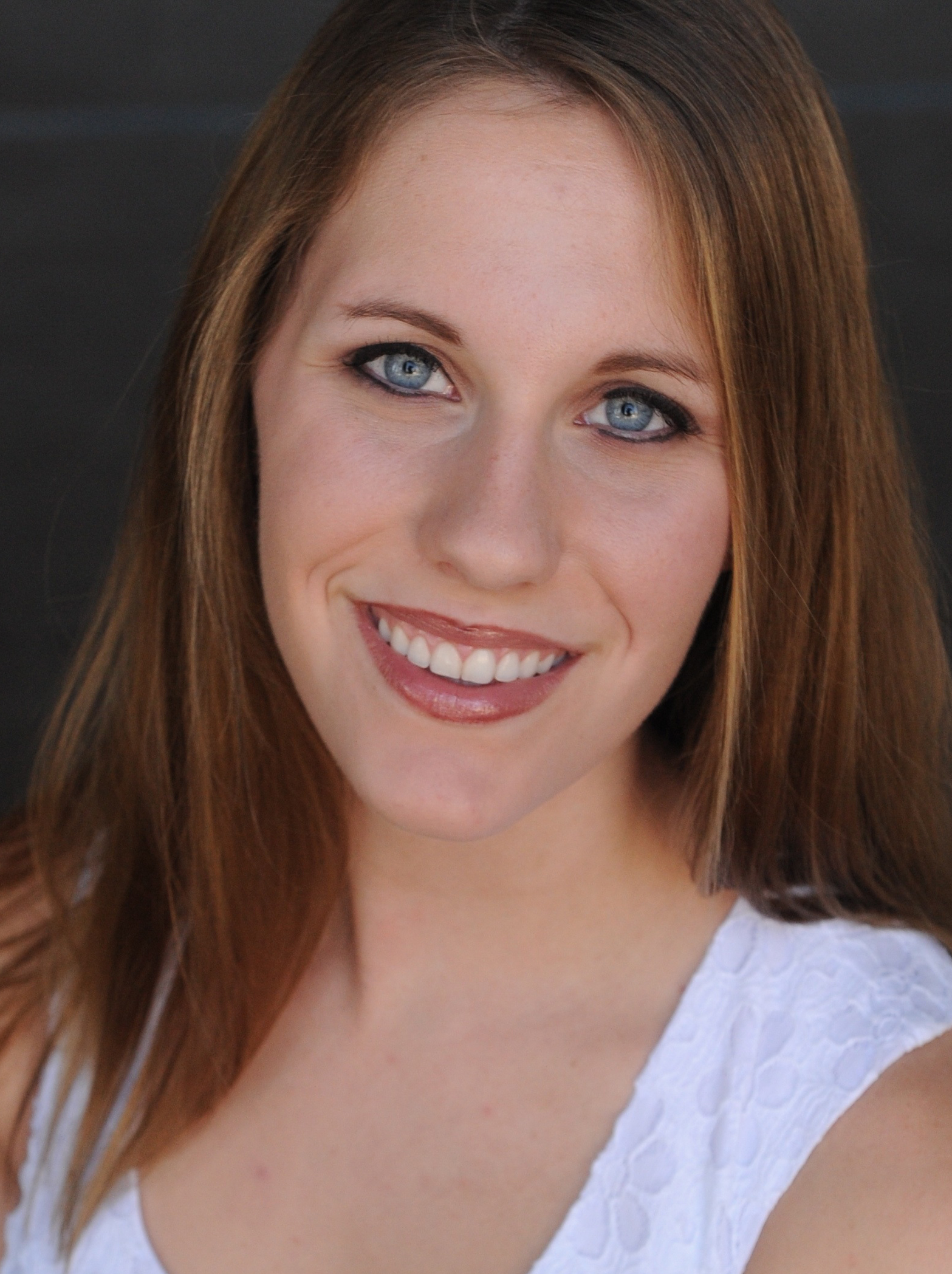 Shelby Harder, 2018
Dr. Irving Auld and Dorothy
Roher Auld Scholarship
"Many students take for granted what a university has to offer. However, I am thankful every single day for the opportunity to attend this prestigious school. At Lawrence, you have the ability to engage in Socratic debates about the world we live in at dinner, play recreational or NCAA sports, and talk one on one with brilliant professors. At Lawrence, you don't just 'learn' a subject, you are immersed in it. You dive into the liberal arts and these professors show you the beauty in it all, and how everything is tied together. I am a Biochemistry major with a soft spot for rocket science, philosophy, and evolution. Lawrence is my dream school, and it would have never been possible without the Dr. Irving Auld and Dorothy Roher Auld Scholarship. I am forever grateful for their generosity."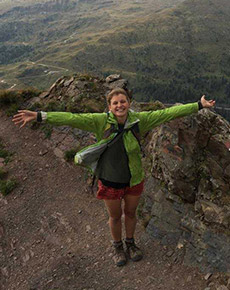 Juliana E. Olsen-Valdez, 2018
Carroll Family Scholarship
"Lawrence University is a great place for students looking to embrace their multi-interested approach to learning. As a Geology major, I have spent many long hours in laboratories. But, I have also had the opportunity to organize and lead students on outdoor backpacking trips, help build a stronger community for International students, participate in dialogues on campus initiatives, attend dozens of musical events, and study abroad in a field-based geology program, all while taking classes in a variety of academic spheres on campus. Lawrence, as an institution and student body, creates a collective of learners, listeners, and leaders who are continuously evolving their understanding of the world around them. I am fortunate to have the support of the Carroll Family Scholarship, so that I can say I am a part of this exceptional community too!"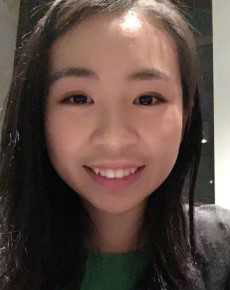 Weiqi "Vicky" Liang, 2019
Marian H. Cuff Endowed Scholarship
"Lawrence is a special institution with nice people around the campus. I better myself by trying out different things and using new ways to think critically. Even though I am a Philosophy major, I have successfully taken classes in Anthropology, Biology, Economics, and Government. In addition, I still find many great extracurricular opportunities to explore, such as singing with Viking Chorale, even though I am not a music major. While having the great experience of volunteering at the elderly center last year, I became an elder advocacy coordinator at the Volunteer Community Service Center. At Lawrence, I've learned to handle difficult academic problems while looking forward to exploring possible opportunities. I am very grateful to be awarded the Marian H. Cuff Endowed Scholarship for every year I have been here, and appreciate that the scholarship has provided this wonderful Lawrence experience to me."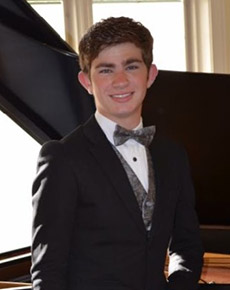 Anthony Cardella, 2018
Ansorge Family Scholarship
"I am so excited that I am able to attend Lawrence University. I know that I will make great progress studying piano with Dr. Michael Mizrahi. Since being at Lawrence I've already made a lot of progress and I really love it here. I am so grateful for the Ansorge Family Scholarship that made it possible for me to come to Lawrence because without it, I might not have been able to afford the cost of attending a school that is a great fit for me and a place where I will learn so much and go so far."