Title
Planned Giving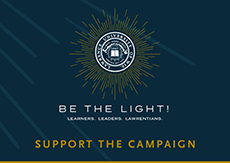 Finance News

Friday September 18, 2020
Washington News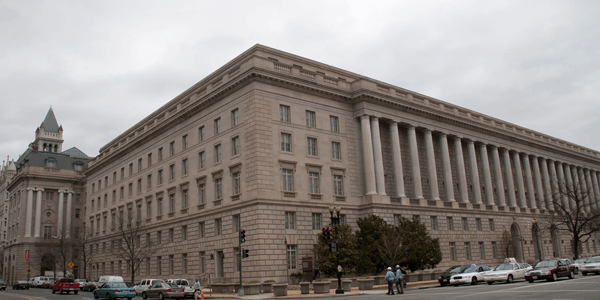 Non-Filers Can Still Claim 2020 Stimulus Payments
In IR-2020-203, the Service announced its plan to mail letters to nine million non-filers. These nine million Americans generally do not file federal income tax returns, but may qualify to receive an Economic Impact Payment.

Non-filers are urged to register by October 15, 2020, to receive a stimulus payment. Individuals may receive up to $1,200, and married couples could qualify up to $2,400. Those persons with qualifying children under age 17 may receive an additional $500 for each child.

The IRS letters will be mailed to those who have not filed a 2018 or 2019 federal income tax return. Most of these Americans have moderate or modest incomes and are not required to file a tax return.

IRS Commissioner Chuck Rettig stated, "The IRS has made an unprecedented outreach effort to make sure people are aware of their potential eligibility for an Economic Impact Payment this year. Millions who don't normally file a tax return have already registered and received a payment. We are taking this extra step to help Americans who may not know they could be eligible for this payment or don't know how to register for one. People who aren't required to file a tax return can quickly register on IRS.gov and still get their money this year."

The letters will be written in English and Spanish. They will explain how recipients can claim an Economic Impact Payment. Individuals should register by October 15 using the Non-Filers: Enter Payment Info Here tool on IRS.gov.

The letter notes that receiving a letter does not equate to eligibility. Each person must determine if he or she qualifies for an Economic Impact Payment. The basic factors that may meet the qualifications are if the individual is a U.S. citizen or resident alien, has a Social Security number and not be a dependent on another person's income tax return.

If you file by October 15, you could receive an Economic Impact Payment this year. Individuals also may wait until filing a 2020 federal income tax return and claim a credit at that time.

Approximately 160 million Americans have already received a payment. Commissioner Rettig continued, "Time is running out this year for the IRS to issue payments. People who normally don't file a tax return shouldn't wait to see if they receive one of these letters. They can review the guidelines and register now if they're eligible."

After registering on IRS.gov, individuals may track their payment using the Get My Payment tool.

The Service warns taxpayers to be on the lookout for Economic Impact Payment scams. The IRS will not send unsolicited email communications or ask a taxpayer to share personal or financial information. Individuals should go to IRS.gov for further information on the Economic Impact Payments.


IRS Attack on Syndicated Conservation Easements

On September 8, 2020, the IRS posted a "Questions and Answers" notice that continued its attack on syndicated conservation easement charitable deductions.

The Chief Counsel Notice included five questions and answers. The purpose of the Notice was to clarify the discovery and information sharing guidelines for current or future Tax Court cases.


1. Disclosure to Appraisers
If a charitable deduction is supported by an appraisal and the IRS is questioning the determination of value under Section 6695A, the IRS may disclose partnership tax return information to the appraiser. The "information regarding the deduction claimed on the investors' returns that directly affects the resolution of the examination of the appraiser with regard to a potential section 6695A penalty (i.e., whether the appraisal resulted in a substantial valuation misstatement or gross valuation misstatement) may be disclosed to the subject of the penalty examination as part of that examination."


2. Tax Court Evidence
If the IRS is litigating with a syndicated partnership promoter who has organized multiple LLCs and each LLC has acquired real estate and promptly issued a conservation easement with a value that "was multiple times higher than the value established in a prior arms-length transaction," the IRS may introduce information about the LLCs in a Tax Court case. The "pattern of conduct" is related to the question of tax fraud. "Therefore, all return information generated in the examinations of the ten other SCE LLCs is the return information of those direct and indirect partners, which includes Promoter."


3. IRS Office of Professional Responsibility (OPR)
May tax returns be disclosed to the IRS Office of Professional Responsibility as part of an investigation? The "Secretary may disclose returns and return information to officers and employees of the Department of the Treasury for use in [an administrative action or proceeding under Section 330 of Title 31, United States Code], or in preparation for such action or proceeding, to the extent necessary to advance or protect the interests of the United States."


4. IRS Office of Fraud Enforcement or IRS Promoter Investigations Coordinator
Tax returns or information may be disclosed to the Office of Fraud Enforcement (OFE). "The Director and staff of the OFE have access to returns and return information under section 6103(h)(1) as part of their tax administration duties. The Promoter Investigations Coordinator also will be given access to tax returns and information."


5. IRS Revenue Agents
If a Promoter is under investigation and one or more partnerships created by the promoter are under civil examination by a Revenue Agent, the tax information of the promoter may be shared with the Revenue Agent. The exception to this rule is that "Any information secured using the grand jury process may not be accessed or disclosed, except as authorized under Rule 6(e) of the Federal Rules of Criminal Procedure."

Editor's Note: There are over 80 syndicated conservation easement cases pending in Tax Court. The IRS Office of Chief Counsel notice indicates that it intends to make a determined and continued attack on the large charitable deductions reported by these syndicated partnerships.


Senate Rejects PPP and Charitable Relief

After the breakdown of bipartisan negotiations, Senate Republican leadership introduced a targeted COVID-19 relief package. This package was introduced because House and Senate leaders of both parties failed to develop a fourth coronavirus relief package.

The Senate bill would have extended the Paycheck Protection Program and increased various charitable deductions. It failed to pass on a vote of 52 to 47 (60 votes required for passage). Because the Senate is scheduled to depart in early October for the November elections, it now seems unlikely that a coronavirus relief bill will pass prior to the election.

Sean Kennedy of the National Restaurant Association was disappointed that the bill failed. He stated, "It is time for them to focus bipartisan efforts and pass PPP on its own to keep doors open and people employed while longer-term solutions can be considered."

The COVID-19 relief package would have allowed a second forgivable PPP loan for businesses that had a 35% decrease in revenue compared with last year.

The relief bill also included several charitable provisions. The $300 above-the-line charitable deduction for 2020 would have been increased to $600 for individuals and $1,200 for joint filers.

Senator James Lankford (R-OK) is author of the Universal Giving Pandemic Response Act (S. 4032). This bill proposes boosting the nonitemizer charitable deduction to one-third of the standard deduction. Langford praised the amendment and noted, "It is good policy to incentivize giving to local entities that care for our neighbors since nonprofits and houses of worship are much more efficient and more personal as they care for families in crisis." Lankford explained that increasing the $300 deduction to $600 for individuals or $1,200 for married couples filing jointly would benefit families and strengthen nonprofits.

Washington charitable association leaders were strongly in support of the provision. Sandra Swirski of the Alliance for Charitable Reform stated, "The charitable sector has been working hard since the passage of the CARES Act in March to expand the temporary $300 charitable deduction for non-itemizing taxpayers, and this indicates that advocacy is working."

David Kass is a representative of the Council on Foundations. He stated, "Increasing the temporary charitable deduction is a step in the right direction. We are encouraged that this provision was included and will continue to work with lawmakers to expand it moving forward."

David L. Thompson represents the National Council of Nonprofits. He stated, "We very much appreciate the recognition that charitable giving needs to be given a boost as Congress considers stimulating the economy."

Finally, Dan Cardinali of Independent Sector stated, "While we applaud the expansion of the cap on the temporary universal charitable deduction included in the most recent Senate COVID-19 relief bill, recent research shows the entire package falls short in providing the critical support needed for nonprofits and the communities they serve."

Editor's Note: There is strong and unified support for extending and expanding the above-the-line charitable deduction. With the pending adjournment of the House and Senate in early October, the charitable associations are likely to focus on passage of this expanded deduction in 2021.


Applicable Federal Rate of 0.4% for September -- Rev. Rul. 2020-16; 2020-37 IRB 1 (17 August 2020)

The IRS has announced the Applicable Federal Rate (AFR) for September of 2020. The AFR under Section 7520 for the month of September is 0.4%. The rates for August of 0.4% or July of 0.6% also may be used. The highest AFR is beneficial for charitable deductions of remainder interests. The lowest AFR is best for lead trusts and life estate reserved agreements. With a gift annuity, if the annuitant desires greater tax-free payments the lowest AFR is preferable. During 2020, pooled income funds in existence less than three tax years must use a 2.2% deemed rate of return.

Published September 11, 2020
Previous Articles
Protect Yourself with a Hurricane or Natural Disaster Plan
Strong Passwords Protect Your Data
Protecting Your Data from Phishing Scams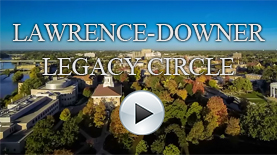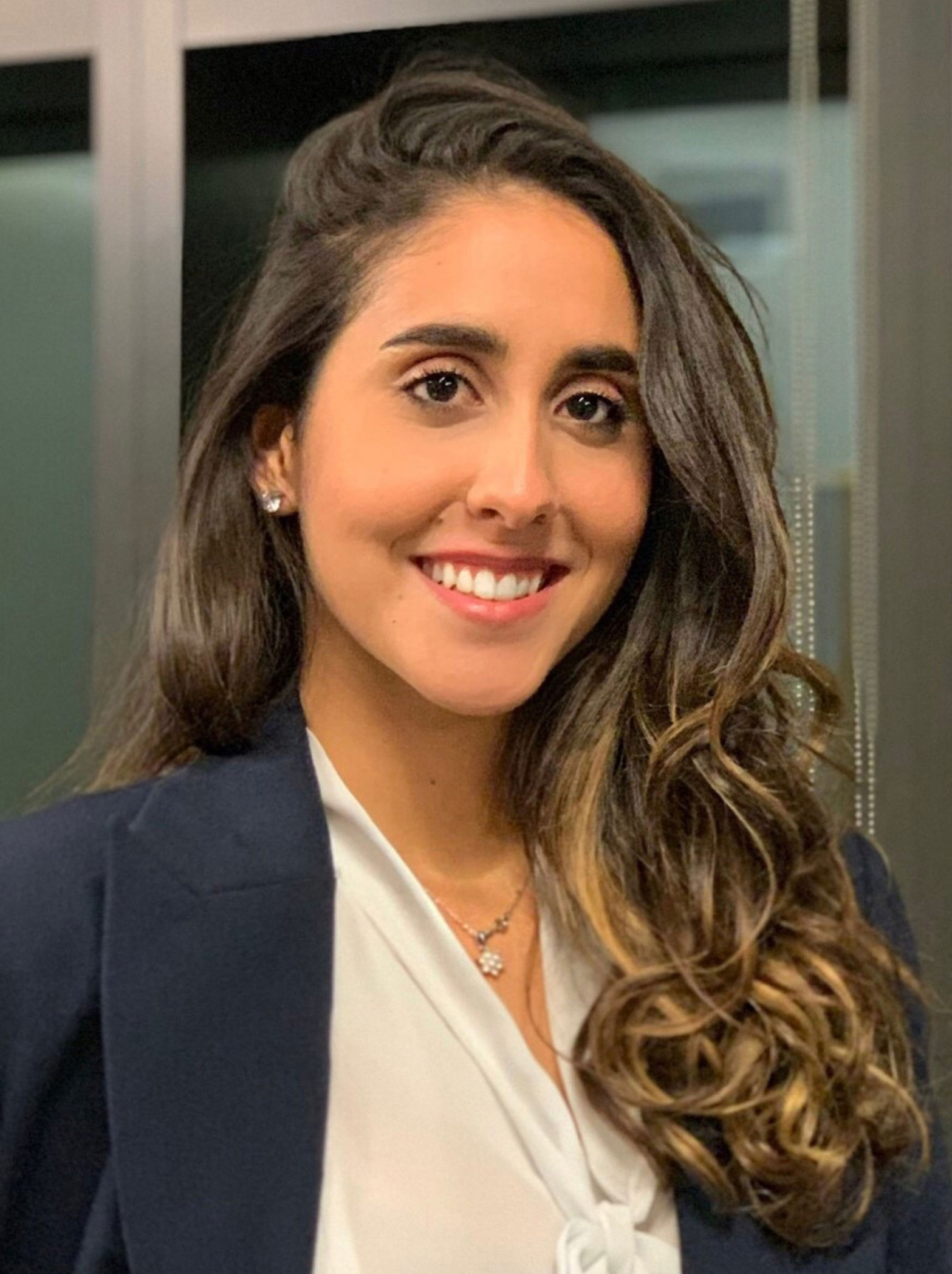 Maria Poimenidou, 2020
Theodore Diamandopoulos
Memorial Scholarship
"I am currently a senior double majoring in biochemistry and economics and minoring in Innovation & Entrepreneurship. I cannot express enough how much I appreciate the Theodore Diamandopoulos Memorial Scholarship, without it, my Lawrence experience would not be possible. I have enjoyed being a mentor in the CORE freshman mentorship program, playing and working for the Women's Basketball team, competing in Model United Nations, interning as a lab assistant at the MD Anderson Cancer Center in Houston, hosting a pilot STEM program for young unaccompanied refugees in Greece, and volunteering through KidsGive during a field trip to Sierra Leone. Thank you so much for supporting me in doing the things I dream to do."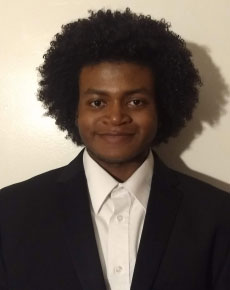 Jelani Jones, 2021
Marie Dohr Memorial Scholarship
"Being at Lawrence has and continues to be a joy for me. I feel that I have grown so much as a musician, a teacher, and a friend through the awesome community of professors and friends I have met here. I feel that I am blessed to have such an awesome violin professor, and all the faculty members in the education department are so amazing. I have come to see Lawrence and the state of Wisconsin as my home, and I wouldn't change a thing."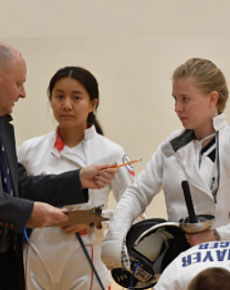 Maggie Wright, 2021
Margaret S. and W. Paul Gilbert Memorial Scholarship
The scholarships I receive at Lawrence allow me to experience anything that I want to. I can pursue my love of Biology and Chemistry in classes that are engaging, with professors who care individually about their students. These scholarships also give me the freedom to participate in numerous extracurriculars that Lawrence offers as well, like the Fencing Team and the American Medical Students Association. All of the opportunities Lawrence offers me remind me how grateful I am to have received the Margaret S. and W. Paul Gilbert Memorial Scholarship."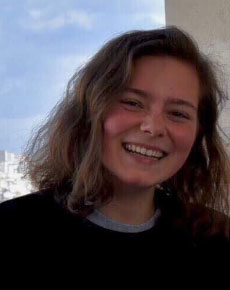 Molly Chadwick Reese, 2020
Anne Prioleau Jones Tuition Scholarship in French
"Attending Lawrence is a privilege few are granted. Every moment spent at Lawrence solidifies a lifelong membership in a special group of peers, known as Lawrentians. The esprit de corps that Lawrence fosters makes the connection between students and mentors new and challenging, with both parties in a constant state of curiosity, respect, and encouragement. My experience as a language learner at Lawrence has not only helped my comprehension of the French language, but has enhanced my ability to communicate and connect with people in ways I never expected before attending Lawrence. As a French major and a student following a pre-medicine track, I have been afforded the privilege of diving into the sumptuous depths of the humanities, while satiating my hunger for scientific knowledge in concert. From this, I am able to fully appreciate the wonders of a liberal arts education. If not for the Anne Prioleau Jones Scholarship in French, I would be unable to join my peers in this quest for knowledge. I am very grateful for the donors' generosity."