Title

Monday January 21, 2019
Washington News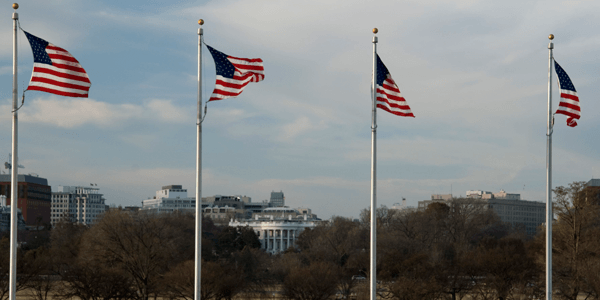 IRS Free File Now Available
In IR-2019-2, the IRS announced the availability of the Free File Program. Since the inception of the program, more than 53 million taxpayers have used tax preparation software provided by the Free File Alliance.
IRS Commissioner Chuck Rettig noted, "Free File is an important tool that allows taxpayers free access to electronic filing of their tax returns. The program has been a great partnership with the private sector, and we have taken steps to improve Free File this year. With these changes to the Free File program as well as the new tax law, this is a great year for people to consider using this option for preparing their taxes."
Free File is accessed on
www.IRS.gov
. The "Help Me" tool may be useful in helping you select the best free commercial tax program for your situation. Just use the "Help Me" tool and enter your age, income and state of residency to view software options. After you select a software program, you will use that company's website to complete your taxes.
An estimated 100 million taxpayers are eligible for Free File. Individuals or families with incomes under $66,000 may use one or more of the Free File programs. Active duty military personnel with incomes under $66,000 have at least 10 available programs. Many of the most popular Free File programs are available to lower income level individuals and families.
Several 2019 Free File changes are designed to favor the taxpayer.
No "Value Added" Buttons – When you land on a Free File website page, the software may not advertise higher-cost options.


Back to IRS Free File – If you go to a commercial Free File website and do not qualify for their plan, your browser back arrow will return you to the IRS Free File page.


Free File Log-in – If you have a Free File account with a commercial preparer and next year log in to that commercial website, you must have a Free File option available on that page.


Commercial Emails – If you use a Free File commercial program and the company sends you an email the next year, it must offer you a Free File program again.


Editor's Note:
Free File is a great option for approximately 70% of all taxpayers. The new consumer protections are a welcome step forward. The IRS has improved the Free File program for many taxpayers.
Underpayment Penalty Relief
In
Notice 2019-11
, the Service granted relief to many taxpayers who under-withheld or failed to make their full 2018 estimated tax payments.
Under Sec. 6654, some taxpayers are required to submit four quarterly estimated tax payments. Section 6654(d)(1)(B) creates a safe harbor if you have paid 90% of the tax due for 2018 or 100% of the tax that you paid in 2017. For taxpayers with adjusted gross income (AGI) over $150,000, the second safe harbor requires payment of 110% of the tax paid in 2017. Withholding for wages is assumed to be paid in equal quarterly amounts.
Under Sec. 6654(e)(3)(A), the Treasury Secretary has authority to waive penalties. Therefore, for tax year 2018, the 90% limit is reduced to 85%. The 85% limit will be included in most tax software programs. It also will be part of IRS Form 2210, Underpayment of Estimated Tax by Individuals, Estates and Trusts. To complete Form 2210, check the waiver box on Part II, Box A and state "85% Waiver."
If underpayment interest under Sec. 6621 is applicable, it will be paid from the due date until the earlier of the date of tax filing or April 15, 2019.
Editor's Note:
Because the 2018 state and local tax deductions are limited to $10,000, many taxpayers in high-tax states will pay increased taxes. The National Association of Enrolled Agents (NAEA) has been asking the IRS for penalty relief to minimize potential problems. NAEA representative Jeffery S. Trinca stated, "It is great to see the squeaky wheel does get a little grease from time to time."
Separate Business UBTI Issues
On January 14, 2019, the TEGE Exempt Organizations Council (TEGE) offered comments to the IRS on Notice 2018-67. The Notice explained the IRS's position on the "separate business" unrelated business taxable income (UBTI) issues under Sec. 512(a)(6).
TEGE suggests several principles for determining separate unrelated business status. Does the "activity contribute importantly to the generation of the revenue or loss?" Would the revenue or loss have accrued but for the activity? Is there a common management structure? Are the activities in one location? Are there similar services or customers for the provided activities? Under normal accounting rules, are the entities treated as one business?
TEGE explores these questions through several hypothetical cases.
Museums – A nonprofit conducts four related activities. These include parking of vehicles, a restaurant, space rentals for weddings and personal property rentals. Some of the parking, restaurant services, venue rentals and personal property rentals are used by the general public. Are these four businesses or one?


Medical Centers – A nonprofit hospital operates a maternity store, rents medical equipment, operates a parking garage and rents space to medical service providers. Many of these products and services are provided for the general public. How many businesses are there?


Universities – A nonprofit university rents space to commercial tenants, permits those who attend sports events to stay in a hotel at the executive conference center and allows major donors to stay in a few luxury suites in the alumni center. The commercial rentals are profitable, but the other two hotel-type activities are quite unprofitable. Because these are all rentals, can they be considered one business?


Editor's Note:
Because nonprofits will need to develop accounting systems to report the right amounts for each separate business and pay the correct amount of unrelated business income tax (UBIT), these questions will cause significant challenges for CFOs and CPAs.
Applicable Federal Rate of 3.4% for January -- Rev. Rul. 2019-3; 2019-2 IRB 1 (19 December 2018)
The IRS has announced the Applicable Federal Rate (AFR) for January of 2019. The AFR under Section 7520 for the month of January is 3.4%. The rates for December of 3.6% or November of 3.6% also may be used. The highest AFR is beneficial for charitable deductions of remainder interests. The lowest AFR is best for lead trusts and life estate reserved agreements. With a gift annuity, if the annuitant desires greater tax-free payments the lowest AFR is preferable. During 2019, pooled income funds in existence less than three tax years must use a 2.2% deemed rate of return.
Published January 18, 2019
Previous Articles
IRS Will Pay Tax Refunds During Shutdown
Preparing for Filing Your 2018 Tax Returns
IRS Publishes 2019 Business, Moving, Medical and Charitable Mileage Rates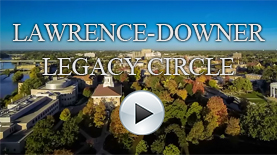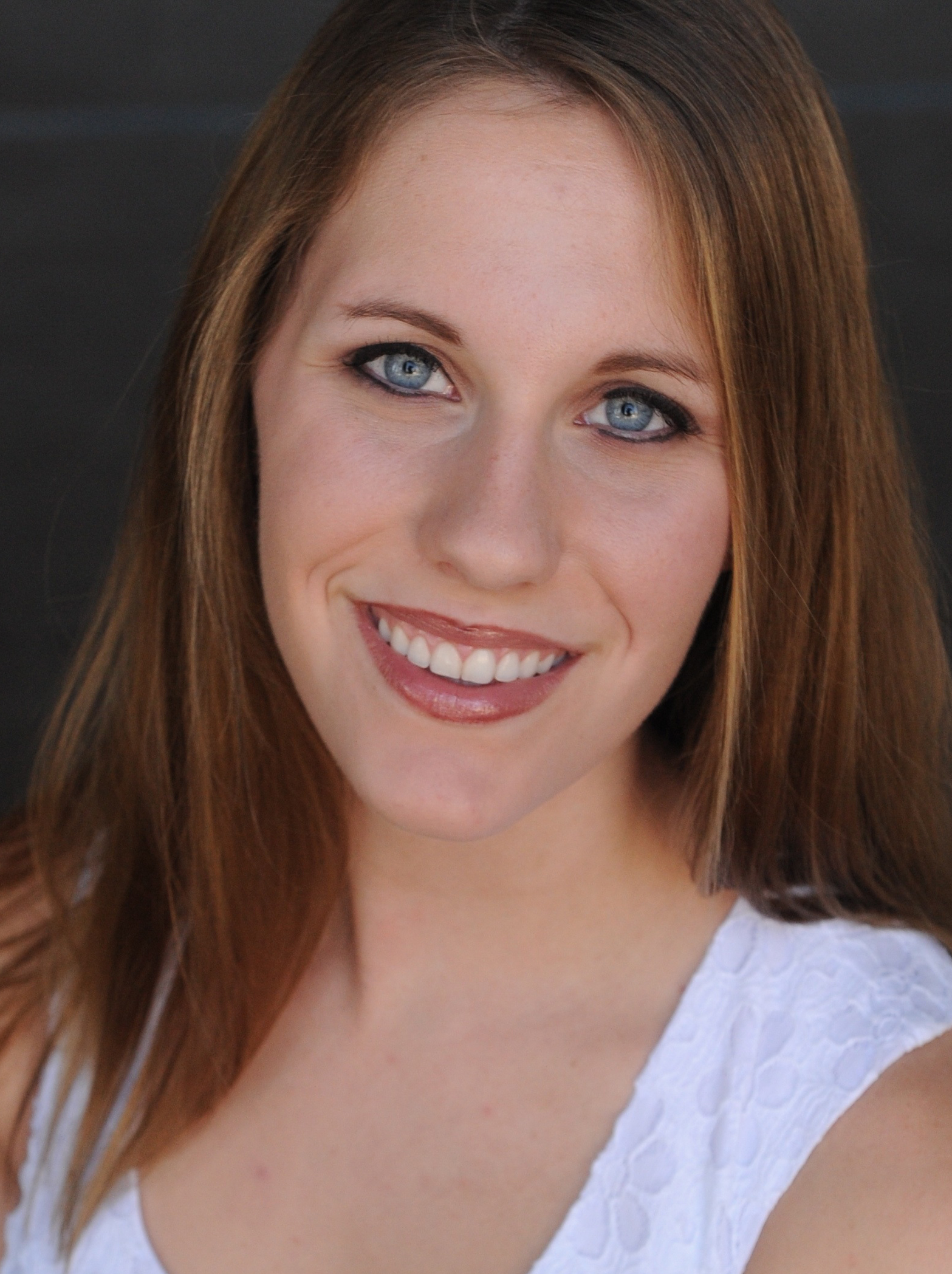 Shelby Harder, 2018
Dr. Irving Auld and Dorothy
Roher Auld Scholarship
"Many students take for granted what a university has to offer. However, I am thankful every single day for the opportunity to attend this prestigious school. At Lawrence, you have the ability to engage in Socratic debates about the world we live in at dinner, play recreational or NCAA sports, and talk one on one with brilliant professors. At Lawrence, you don't just 'learn' a subject, you are immersed in it. You dive into the liberal arts and these professors show you the beauty in it all, and how everything is tied together. I am a Biochemistry major with a soft spot for rocket science, philosophy, and evolution. Lawrence is my dream school, and it would have never been possible without the Dr. Irving Auld and Dorothy Roher Auld Scholarship. I am forever grateful for their generosity."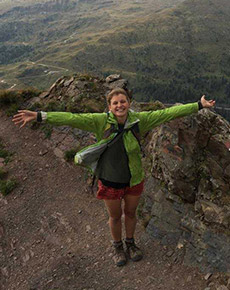 Juliana E. Olsen-Valdez, 2018
Carroll Family Scholarship
"Lawrence University is a great place for students looking to embrace their multi-interested approach to learning. As a Geology major, I have spent many long hours in laboratories. But, I have also had the opportunity to organize and lead students on outdoor backpacking trips, help build a stronger community for International students, participate in dialogues on campus initiatives, attend dozens of musical events, and study abroad in a field-based geology program, all while taking classes in a variety of academic spheres on campus. Lawrence, as an institution and student body, creates a collective of learners, listeners, and leaders who are continuously evolving their understanding of the world around them. I am fortunate to have the support of the Carroll Family Scholarship, so that I can say I am a part of this exceptional community too!"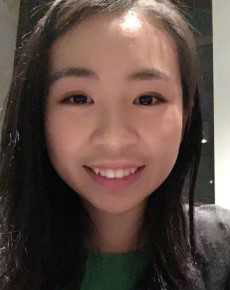 Weiqi "Vicky" Liang, 2019
Marian H. Cuff Endowed Scholarship
"Lawrence is a special institution with nice people around the campus. I better myself by trying out different things and using new ways to think critically. Even though I am a Philosophy major, I have successfully taken classes in Anthropology, Biology, Economics, and Government. In addition, I still find many great extracurricular opportunities to explore, such as singing with Viking Chorale, even though I am not a music major. While having the great experience of volunteering at the elderly center last year, I became an elder advocacy coordinator at the Volunteer Community Service Center. At Lawrence, I've learned to handle difficult academic problems while looking forward to exploring possible opportunities. I am very grateful to be awarded the Marian H. Cuff Endowed Scholarship for every year I have been here, and appreciate that the scholarship has provided this wonderful Lawrence experience to me."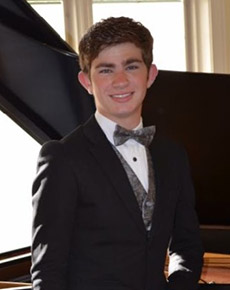 Anthony Cardella, 2018
Ansorge Family Scholarship
"I am so excited that I am able to attend Lawrence University. I know that I will make great progress studying piano with Dr. Michael Mizrahi. Since being at Lawrence I've already made a lot of progress and I really love it here. I am so grateful for the Ansorge Family Scholarship that made it possible for me to come to Lawrence because without it, I might not have been able to afford the cost of attending a school that is a great fit for me and a place where I will learn so much and go so far."