Title
Planned Giving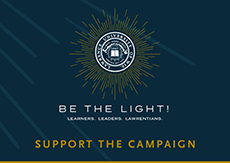 Finance News

Wednesday December 2, 2020
Washington News
IRS on Schedule For Tax-Filing Season
IRS Commissioner Charles Rettig testified before the House Ways and Means Oversight Subcommittee on November 20, 2020. He reported that the IRS is on schedule for the upcoming tax season.
Rettig was asked about the backlog of millions of pieces of mail stored in IRS warehouses during the COVID-19 shutdown. He explained that the IRS still has about three million pieces of unopened mail, with an estimated one million unprocessed income tax returns from last year.
Rettig also discussed the efforts of the IRS to continue operations during the COVID-19 pandemic. He noted, "More than two years into my term as Commissioner, I remain extremely proud to be working for the IRS and excited about the future of our agency. My experiences as Commissioner have strengthened my belief that a fully functioning IRS is critical to the success of our nation. In Fiscal Year 2019, the IRS collected $3.56 trillion in taxes and generated almost 96% of the funding that supports the Federal Government's operations. We serve and interact with more Americans than any other public or private organization."
Committee members asked about IRS efforts to deliver Economic Impact Payments to all qualified Americans. Rettig remarked, "Approximately 160 million payments totaling about $270 billion have been delivered, most by direct deposit and some by paper check or prepaid debit card. Some payments represent funds for a single individual, and some for more than one individual, such as a married couple or people with eligible dependents." Rettig highlighted the efforts by the IRS to work with local community groups and religious organizations to reach diverse communities. He notes the IRS is also working with the Low-Income Taxpayer Clinics to provide assistance for individuals who are still seeking their Economic Impact Payments.
Committee members asked whether or not the audits of high-income taxpayers were in proportion to the audits of people with modest incomes. Subcommittee Chair Bill Pascrell Jr., (D-NJ) stated, "I am extremely concerned with the unfairness in the IRS's audit priorities." Other members noted that the audit rate for taxpayers with over $1 million dollars per year in income has been dramatically reduced, but an automated program that audits low-income taxpayers is moving forward.
Rettig explained that the audit rate for upper-income persons ranges from over 8% for those with income of $10 million or more to 2.39% for taxpayers with income of $1 million or more. However, the audit rate for taxpayers who benefit from the earned income tax credit is less than 1%. He concluded, "There is no focus on lower-income taxpayers."
Rettig highlighted IRS efforts to provide tax relief during COVID-19. Employers can receive a refundable tax credit for sick leave and family leave for employees who have COVID-19 related leave needs between April 1 and December 31, 2020. There is a 50% refundable tax credit up to $10,000 in qualifying wages for employers who have been impacted by COVID-19. Finally, employers with losses this year are permitted to carry back operating losses for five years and obtain tax refunds. All of these efforts have reduced the economic impact of COVID-19.
Finally, Rettig explained many of the specific efforts by the IRS to continue operations. The IRS has a record number of employees teleworking. The Information Technology (IT) division has supported up to 57,000 IRS employees online at the same time. Many IRS customer service representatives are teleworking. The IRS is also now hiring new employees by using a Virtual Onboarding Process.
AICPA Urges PPP Expense Deductibility
As COVID-19 numbers increase dramatically this November, the American Institute of CPAs (AICPA) continues its campaign to urge Congress to pass full deductibility for expenses covered by the Paycheck Protection Program (PPP). In a press release on November 23, 2020, AICPA strongly urged passage of bills supported by Sen. John Cornyn (R-TX), Rep. George Holding (R-NC) and Rep. Lizzie Fletcher (D-TX). The Small Business Expense Protection Act of 2020 will "ensure the receipt and forgiveness of PPP assistance." If these bills are not passed, some small businesses will have major unexpected tax bills.
AICPA Vice President of Taxation, Edward Karl, CPA, CGMA, stated, "PPP recipients — particularly small businesses — cannot afford to be surprised with a tax bill next year on their PPP loan expenses and more than ever before need to be able to project how much cash they will have to cover their basic expenses. And for owners of small passthrough businesses, this translates to their homes and families directly. Members of Congress must act now and pass this legislation to ensure that struggling businesses and their owners can recover."
The importance of AICPA's advocacy for deductibility of expenses covered by PPP loans was increased by IRS opposition to this deduction. In Notice 2020-32 and the recent Rev. Rul. 2020-27, the IRS and Department of Treasury emphasized their position that they will deny PPP borrowers the "ability to deduct the same expenses that qualified them for the loan forgiveness."
Easement Deduction Denied Due to Deed Defect
In
Glade Creek Partners LLC et al. v. Commissioner;
No. 22272-17; T.C. Memo. 2020-148, the Tax Court denied a $17.5 million charitable deduction for a gift of a conservation easement.
The conservation easement was granted by Glade Creek LLC on Dec. 29, 2012 to the Atlantic Coast Conservancy, Inc. (Conservancy). Glade Creek acquired the property in 2012 from partnerships that had attempted to develop land in Bledsoe County, Tennessee. Due to the economic challenges of 2008, the development projects were not successful. The developers determined that it would be appropriate to offer 3.3 million interests in the property through a private placement memorandum (PPM) and deed a conservation easement to a qualified nonprofit. Glade Creek members granted a conservation easement through a deed expressing an intent to preserve open space for wildlife habitats and requiring the property to "be retained forever predominantly in its natural condition."
The easement deed stated that any involuntary extinguishment would provide the Conservancy with the "then fair market value of the Easement Area unencumbered by the Easement (minus any increase in value after the date of this grant attributable to improvements) by the ratio of the value of the easement at the time of this grant to the value of the Easement Area, without deduction for the value of the Easement at the time of this grant."
The Tax Court noted that the extinguishment formula removes any increased value due to post-easement improvements from the extinguishment provision. The property was assessed by Bledsoe County at $2.2 million. Appraiser Claude Clark analyzed the property based on the assumption that it would be developed for homes and determined that the "before and after" difference in value would be $17,504,000.
The IRS denied the $17.5 million deduction and asserted both 40% and 20% penalties under Section 6662.
At trial, appraiser Clark reduced the easement value from $17.5 million to $16.24 million. IRS appraiser Ben Broome valued the property based on comparable sales for timber. He claimed that the value prior to the conservation easement was $1.58 million. The court determined that because there had been lot sales, the timber sales were not appropriate comparables.
The primary issue was that the deed conflicted with Reg. 1.170 A-14(g)(6)(ii). The extinguishment provision must provide the charitable organization "with a fair market value that is at least equal to the proportionate value that the perpetual conservation restriction at the time of the gift, bears to the value of the property as a whole." The deed subtracts value due to post-easement improvements from any extinguishment proceeds and then determines the nonprofit's share. Because the value of the conservation easement is not protected in perpetuity, the deduction was denied.
Glade Creek also contributed $35,077 in cash. The IRS contended that this was not a qualified deduction. However, the court determined that Glade Creek had relinquished control of the funds and the deduction was qualified.
After extensive review of the economic circumstances and the appraisals, the court noted that IRS appraiser Broome had not accounted for the sales history of lots in 2007 and 2008 prior to the economic downturn. Based upon the sales history of the lots, the court determined that the valuation of the property should be $8.8 million. Therefore, the 40% penalty for gross valuation misstatement was not applicable. However, the 20% substantial valuation misstatement penalty did apply.
Applicable Federal Rate of 0.6% for December -- Rev. Rul. 2020-26; 2020-50 IRB 1 (16 November 2020)
The IRS has announced the Applicable Federal Rate (AFR) for December of 2020. The AFR under Section 7520 for the month of December is 0.6%. The rates for November of 0.4% or October of 0.4% also may be used. The highest AFR is beneficial for charitable deductions of remainder interests. The lowest AFR is best for lead trusts and life estate reserved agreements. With a gift annuity, if the annuitant desires greater tax-free payments the lowest AFR is preferable. During 2020, pooled income funds in existence less than three tax years must use a 2.2% deemed rate of return.
Published November 27, 2020
Previous Articles
National Tax Security Awareness Week
Timely Tips for End-of-Year Tax Planning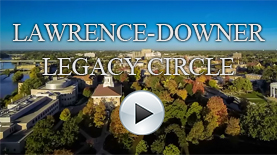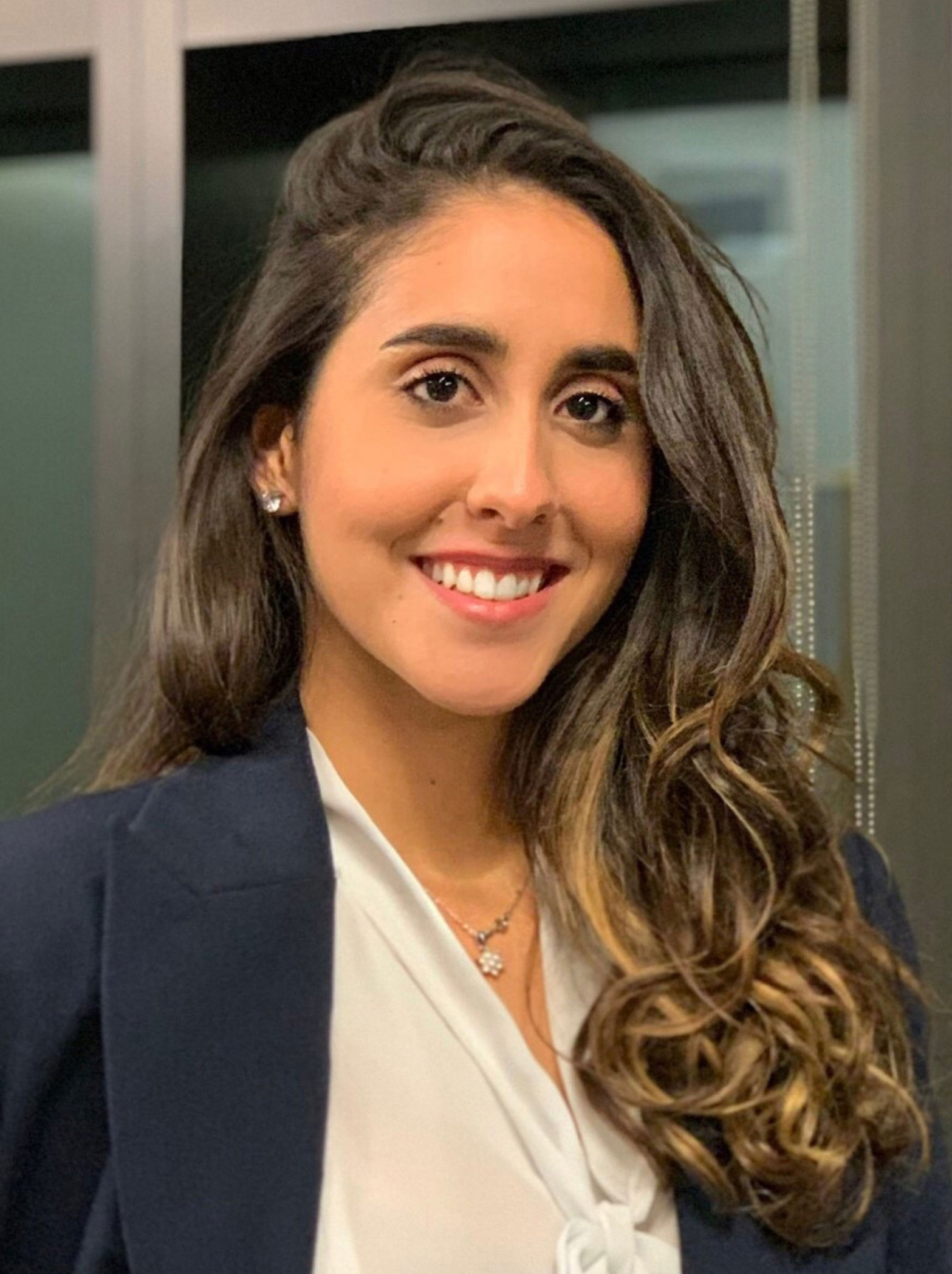 Maria Poimenidou, 2020
Theodore Diamandopoulos
Memorial Scholarship
"I am currently a senior double majoring in biochemistry and economics and minoring in Innovation & Entrepreneurship. I cannot express enough how much I appreciate the Theodore Diamandopoulos Memorial Scholarship, without it, my Lawrence experience would not be possible. I have enjoyed being a mentor in the CORE freshman mentorship program, playing and working for the Women's Basketball team, competing in Model United Nations, interning as a lab assistant at the MD Anderson Cancer Center in Houston, hosting a pilot STEM program for young unaccompanied refugees in Greece, and volunteering through KidsGive during a field trip to Sierra Leone. Thank you so much for supporting me in doing the things I dream to do."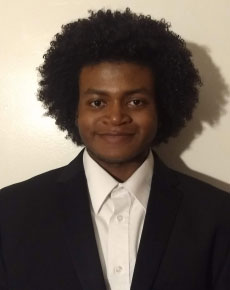 Jelani Jones, 2021
Marie Dohr Memorial Scholarship
"Being at Lawrence has and continues to be a joy for me. I feel that I have grown so much as a musician, a teacher, and a friend through the awesome community of professors and friends I have met here. I feel that I am blessed to have such an awesome violin professor, and all the faculty members in the education department are so amazing. I have come to see Lawrence and the state of Wisconsin as my home, and I wouldn't change a thing."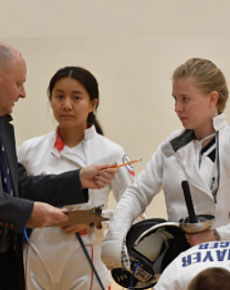 Maggie Wright, 2021
Margaret S. and W. Paul Gilbert Memorial Scholarship
The scholarships I receive at Lawrence allow me to experience anything that I want to. I can pursue my love of Biology and Chemistry in classes that are engaging, with professors who care individually about their students. These scholarships also give me the freedom to participate in numerous extracurriculars that Lawrence offers as well, like the Fencing Team and the American Medical Students Association. All of the opportunities Lawrence offers me remind me how grateful I am to have received the Margaret S. and W. Paul Gilbert Memorial Scholarship."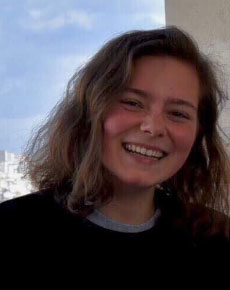 Molly Chadwick Reese, 2020
Anne Prioleau Jones Tuition Scholarship in French
"Attending Lawrence is a privilege few are granted. Every moment spent at Lawrence solidifies a lifelong membership in a special group of peers, known as Lawrentians. The esprit de corps that Lawrence fosters makes the connection between students and mentors new and challenging, with both parties in a constant state of curiosity, respect, and encouragement. My experience as a language learner at Lawrence has not only helped my comprehension of the French language, but has enhanced my ability to communicate and connect with people in ways I never expected before attending Lawrence. As a French major and a student following a pre-medicine track, I have been afforded the privilege of diving into the sumptuous depths of the humanities, while satiating my hunger for scientific knowledge in concert. From this, I am able to fully appreciate the wonders of a liberal arts education. If not for the Anne Prioleau Jones Scholarship in French, I would be unable to join my peers in this quest for knowledge. I am very grateful for the donors' generosity."