Title

Wednesday September 19, 2018
Personal Planner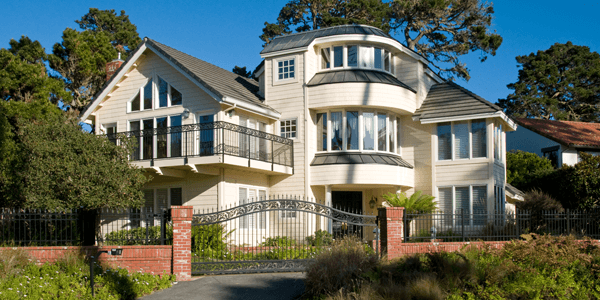 Married Couples and Property
Mary was a surviving spouse. She and her first spouse, Ryan owned a lovely home and placed it into joint tenancy with right of survivorship. After Ryan passed away, Mary met Logan and they were married. Because she previously had owned the house in joint tenancy, Mary changed the title to joint tenancy with right of survivorship, with Logan as the other joint tenant.

Unfortunately, Mary passed away two years later. Her will gave all of her property to the children of her first marriage. However, her children, Sam and Susan, did not receive the largest asset in her estate-Mary's home. Logan was the surviving tenant and under state law he owned the home outright. He later passed on the valuable home to children from his first marriage.

Joint tenancy for married couples is very simple and quite common. However, it is not always the best plan, especially if there is a second marriage or blended family.

For first marriages, joint tenancy with right of survivorship is a very convenient way to own a home, bank account, stocks or mutual funds. However, couples should understand that there are some potential risks in holding property as joint tenants with right of survivorship. If the couple is planning to fund trusts or the estate increases to a level that it is important to create a special tax-saving trust called the bypass trust, then joint tenancy can conflict with the will or living trust provisions. Joint tenancy may also disinherit a beneficiary under the will. While joint tenancy is very simple and common, it should be used with caution.


Joint or Separate Property

Joint property is typical for any assets acquired during marriage. However, property that is inherited or brought into a marriage is usually separate property. Separate property in most states may be transferred to persons other than the surviving spouse. If a spouse inherits separate property and plans to keep it separate for inheritance purposes, it's also important to avoid commingling the separate property with other assets. If the separate property is commingled with joint property or treated as joint property by paying the taxes and other costs out of a joint checking account, then the separate property may be converted to jointly held property. This could significantly change the estate plan result.


Community Property

Several states allow married couples to own property as community property. Property acquired during a marriage in Alaska (with a written agreement), California, Idaho, Washington, Nevada, New Mexico, Texas or Wisconsin will be owned equally by husband and wife.

In Alaska, Arizona, California, Nevada, Texas and Wisconsin, the community property may be held with right of survivorship. In other states, the property is owned in joint tenancy with right of survivorship, but there is a separate agreement that states the property is community property. In both cases, when the first spouse passes away, the second spouse is now the owner without going through the probate process.


Saving Capital Gains Tax

There is a very important capital gains tax benefit for the surviving spouse if it is possible to hold the property as community property. When property that has been acquired appreciates in value, there is a capital gains tax due upon sale. For example, if stock were purchased for $25 and increased in value over several years to $100, upon sale the $75 of appreciation would be taxed as long-term capital gain.

If stock or land passes through an estate, then the person receiving the property may benefit from a step-up in basis. For example, if a share of stock bought for $25 and worth $100 now is transferred through an estate, then the cost basis to the beneficiary is also $100. He or she may sell the stock for that amount with no capital gains tax.


Tax-free Sale

With community property, a married couple could jointly purchase 100 shares of stock for $50. The 100 shares then appreciate to $200. If one spouse passes away and the 50 shares are given to the surviving spouse, he or she receives a step-up in basis on both portions and now may sell the stock for $200 with no tax.

However, in a state that does not follow the community property rules, with joint tenancy only the 50% of the stock owned by the deceased spouse gets a stepped-up basis. In effect, the stock is divided in half and the cost basis is $25 on that share with a fair market value of $100. When that stock passes through the estate, the basis is stepped up to $100 and it may be sold with no tax. But when the surviving spouse also sells the stock for $100, he or she still has $25 of cost basis and $75 of taxable gain on the stock.

Therefore, if community property status is available and a surviving spouse might desire to sell assets without paying any capital gains tax, it's important to be sure that the community property title is created.


Published September 14, 2018
Previous Articles
Chronic Illness - Care of Your Property
Chronic Illness - Care of Your Person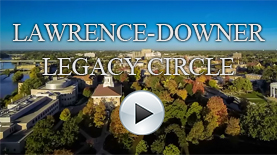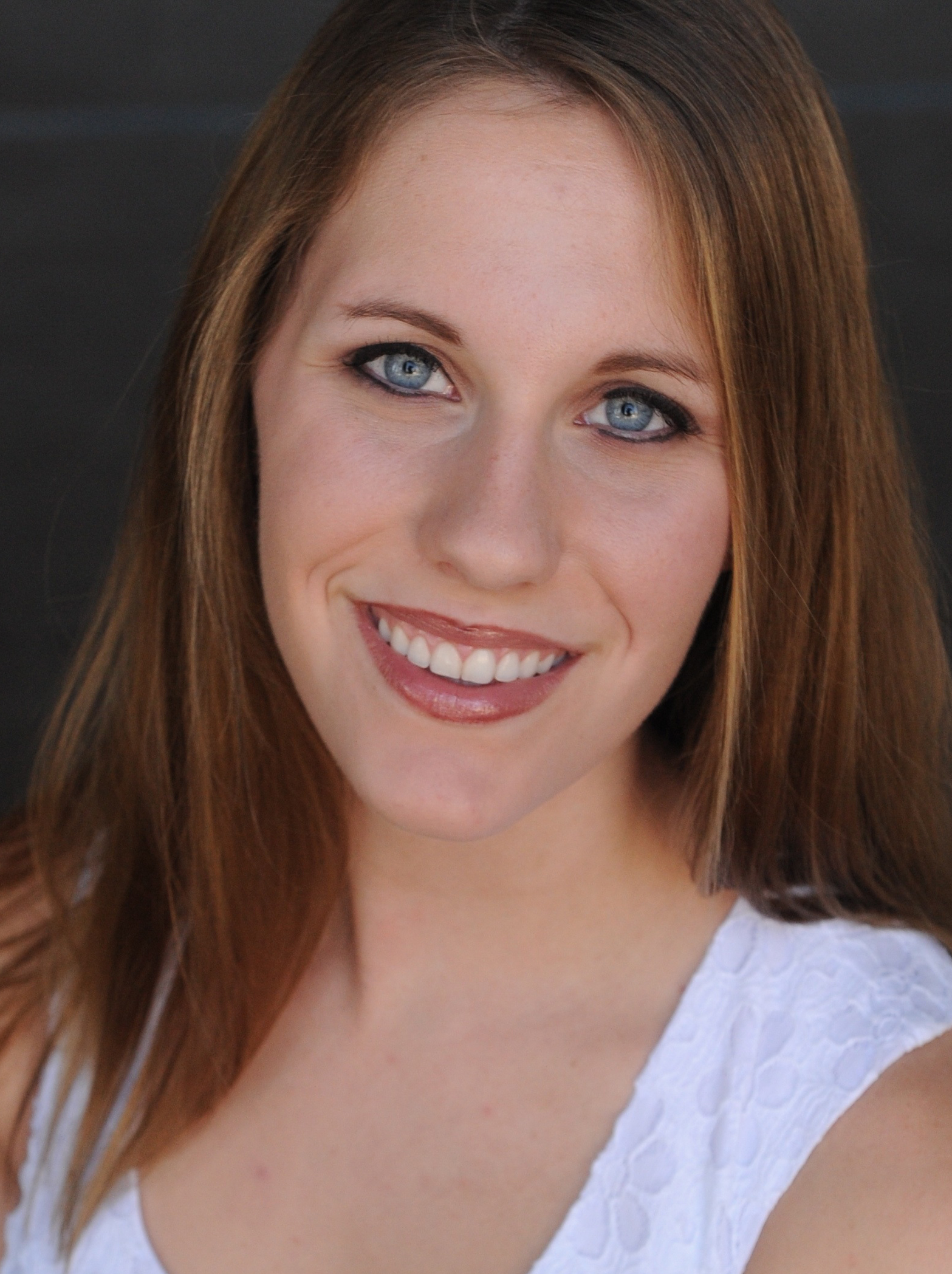 Shelby Harder, 2018
Dr. Irving Auld and Dorothy
Roher Auld Scholarship
"Many students take for granted what a university has to offer. However, I am thankful every single day for the opportunity to attend this prestigious school. At Lawrence, you have the ability to engage in Socratic debates about the world we live in at dinner, play recreational or NCAA sports, and talk one on one with brilliant professors. At Lawrence, you don't just 'learn' a subject, you are immersed in it. You dive into the liberal arts and these professors show you the beauty in it all, and how everything is tied together. I am a Biochemistry major with a soft spot for rocket science, philosophy, and evolution. Lawrence is my dream school, and it would have never been possible without the Dr. Irving Auld and Dorothy Roher Auld Scholarship. I am forever grateful for their generosity."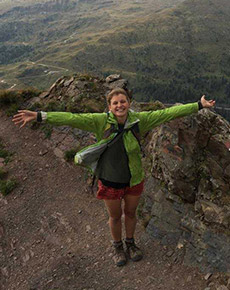 Juliana E. Olsen-Valdez, 2018
Carroll Family Scholarship
"Lawrence University is a great place for students looking to embrace their multi-interested approach to learning. As a Geology major, I have spent many long hours in laboratories. But, I have also had the opportunity to organize and lead students on outdoor backpacking trips, help build a stronger community for International students, participate in dialogues on campus initiatives, attend dozens of musical events, and study abroad in a field-based geology program, all while taking classes in a variety of academic spheres on campus. Lawrence, as an institution and student body, creates a collective of learners, listeners, and leaders who are continuously evolving their understanding of the world around them. I am fortunate to have the support of the Carroll Family Scholarship, so that I can say I am a part of this exceptional community too!"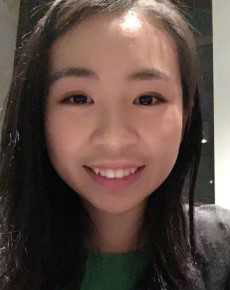 Weiqi "Vicky" Liang, 2019
Marian H. Cuff Endowed Scholarship
"Lawrence is a special institution with nice people around the campus. I better myself by trying out different things and using new ways to think critically. Even though I am a Philosophy major, I have successfully taken classes in Anthropology, Biology, Economics, and Government. In addition, I still find many great extracurricular opportunities to explore, such as singing with Viking Chorale, even though I am not a music major. While having the great experience of volunteering at the elderly center last year, I became an elder advocacy coordinator at the Volunteer Community Service Center. At Lawrence, I've learned to handle difficult academic problems while looking forward to exploring possible opportunities. I am very grateful to be awarded the Marian H. Cuff Endowed Scholarship for every year I have been here, and appreciate that the scholarship has provided this wonderful Lawrence experience to me."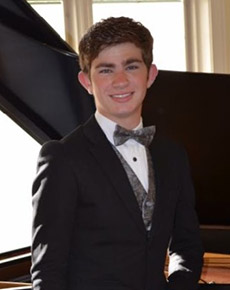 Anthony Cardella, 2018
Ansorge Family Scholarship
"I am so excited that I am able to attend Lawrence University. I know that I will make great progress studying piano with Dr. Michael Mizrahi. Since being at Lawrence I've already made a lot of progress and I really love it here. I am so grateful for the Ansorge Family Scholarship that made it possible for me to come to Lawrence because without it, I might not have been able to afford the cost of attending a school that is a great fit for me and a place where I will learn so much and go so far."