Title
Planned Giving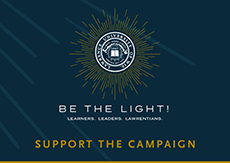 Finance News

Wednesday December 2, 2020
Personal Planner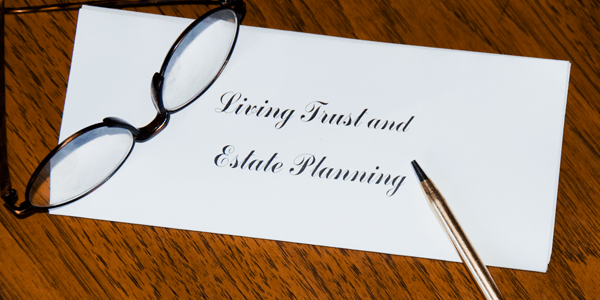 Your Living Trust Choices
The living trust is becoming quite a popular estate planning strategy. It costs more than a will, but includes many features that are helpful during life and in your estate. Let's review some of the basic principles of the living trust.
Living Trust Basics
A trust is created by transferring property to a trustee. The trustee is required to follow the provisions of a written trust document. That document identifies the individuals who will receive the income. In most cases, there are reasons or grounds for invading the principal for the benefit of named income recipients. After a period of time, such as the life of the income recipients, the trust remainder is then distributed or held in trust for the benefit of other persons.
Living Trust Example—Bill and Clara
Assume that Bill and Clara are married with three children. They create a living trust with themselves as the initial trustees. Bill and Clara transfer their home, mutual fund accounts and other assets into the trust. They will receive the income from the assets for their lifetime and have the ability to invade the trust or distribute assets back to themselves at any time. When they pass away, their selected successor trustee will manage the property and use it for the benefit of their three children.
Trust Creation
There are several steps in the process for Bill and Clara to create their trust. They will need to visit with their attorney and discuss the basic provisions for payment of income, invasion of principal, and distribution of their remainder. The remainder is the term to describe the value of the trust after both Bill and Clara pass away.
After they have discussed the living trust provisions and their attorney has drafted the trust agreement, they will then sign the trust both as the grantors and as the initial trustees. In order to have property to manage, the next step is to actually fund the trust or transfer assets to it.
The trust document will explain that Bill and Clara have the right to receive income for life from the trust. They can revoke the trust in whole or in part and transfer assets back to themselves as individuals. The trust will name one or more successor trustees. The successor will manage the trust if they are ill and are unable to manage or if they simply are no longer willing to undertake that responsibility. Finally, the trust document will explain who receives trust property after they pass away.
Living Trust Income Taxes
Because Bill and Clara have the right to receive the income from the trust and also can revoke the trust, they will report all of the income on their personal IRS Form 1040. The IRS does not regard the living trust as a separate taxpayer. For tax purposes, living trust income, capital gains and deductions flow through to their personal tax return.
For example, they may transfer their residence into the trust. If the residence has a mortgage, they will still be permitted to pay the mortgage and deduct the home mortgage interest on their tax return. In addition, if the trust transfers the property to a qualified exempt charity, Bill and Clara will be permitted to report the charitable deduction on their personal tax return.
Funding the Trust
Each type of asset will need to be transferred into the trust. Legal title to real estate is transferred through a deed (typically a warranty or grant deed depending upon your state). Bill and Clara signed deeds that transferred their personal residence from themselves to the trust with them as trustees. The deeds were filed with the local county registrar of deeds.
Stocks, bonds and mutual funds can be transferred into new accounts created by the trustee. In some cases, the financial services firm will require proof that you have the ability to transfer these items into the trust. Your attorney can create an "affidavit of trust" that you will sign. It will authorize the financial services company to create a new account for the trust and transfer the securities or mutual funds into that account.
Your cars, furniture and other tangible personal property are frequently retained in your personal name rather than being transferred to the trust account. If you do transfer vehicles through your appropriate state title into the trust, then it will be necessary to be certain that any purchases or sales of vehicles in the future are correctly titled in the name of the trust.
Estate Taxes
Because Bill and Clara have the right to receive trust income and the ability to invade the trust, it will be included in their estate. You may have heard that a living trust avoids probate. This is true. But, it is most important to realize that the federal government includes both your probate estate and other assets of which you have ownership in your taxable estate.
The taxable estate includes your assets probated under your will, your IRA, most insurance policies and your living trust assets. Therefore, if you have a large estate your attorney will ensure that your planning avoids probate to save probate costs, but is also designed to reduce estate taxes on the total assets in your probate estate and living trust.
Published November 27, 2020
Previous Articles
Ten Reasons to Update Your Estate Plan
Passing Unequal Shares in Your Will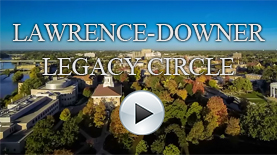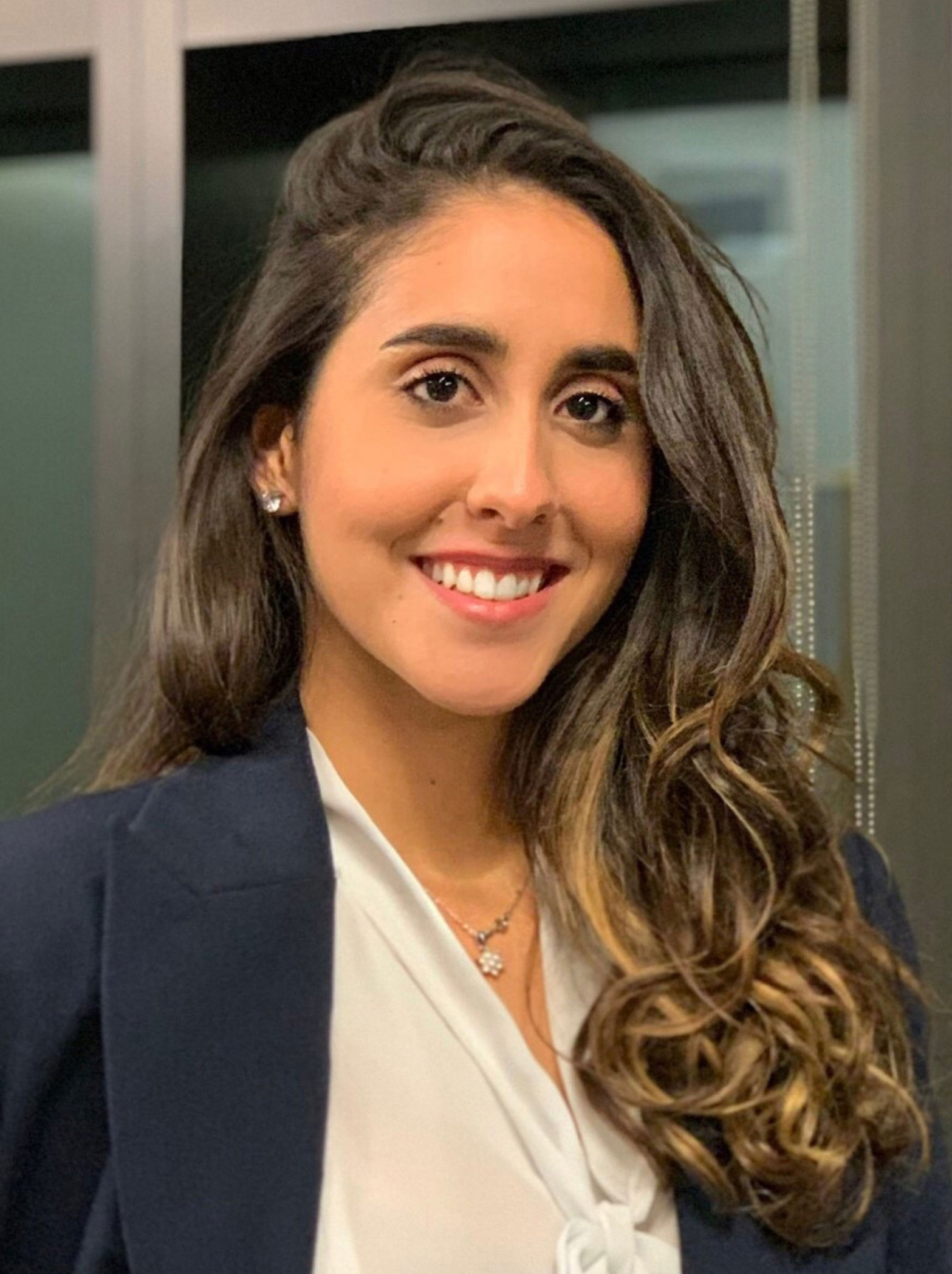 Maria Poimenidou, 2020
Theodore Diamandopoulos
Memorial Scholarship
"I am currently a senior double majoring in biochemistry and economics and minoring in Innovation & Entrepreneurship. I cannot express enough how much I appreciate the Theodore Diamandopoulos Memorial Scholarship, without it, my Lawrence experience would not be possible. I have enjoyed being a mentor in the CORE freshman mentorship program, playing and working for the Women's Basketball team, competing in Model United Nations, interning as a lab assistant at the MD Anderson Cancer Center in Houston, hosting a pilot STEM program for young unaccompanied refugees in Greece, and volunteering through KidsGive during a field trip to Sierra Leone. Thank you so much for supporting me in doing the things I dream to do."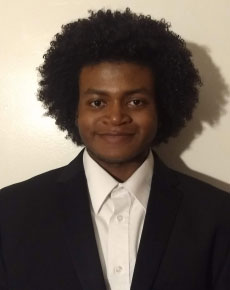 Jelani Jones, 2021
Marie Dohr Memorial Scholarship
"Being at Lawrence has and continues to be a joy for me. I feel that I have grown so much as a musician, a teacher, and a friend through the awesome community of professors and friends I have met here. I feel that I am blessed to have such an awesome violin professor, and all the faculty members in the education department are so amazing. I have come to see Lawrence and the state of Wisconsin as my home, and I wouldn't change a thing."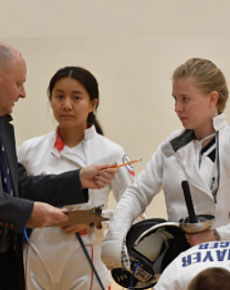 Maggie Wright, 2021
Margaret S. and W. Paul Gilbert Memorial Scholarship
The scholarships I receive at Lawrence allow me to experience anything that I want to. I can pursue my love of Biology and Chemistry in classes that are engaging, with professors who care individually about their students. These scholarships also give me the freedom to participate in numerous extracurriculars that Lawrence offers as well, like the Fencing Team and the American Medical Students Association. All of the opportunities Lawrence offers me remind me how grateful I am to have received the Margaret S. and W. Paul Gilbert Memorial Scholarship."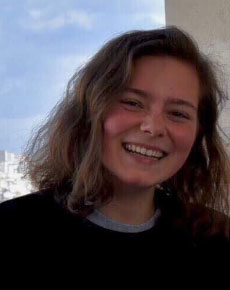 Molly Chadwick Reese, 2020
Anne Prioleau Jones Tuition Scholarship in French
"Attending Lawrence is a privilege few are granted. Every moment spent at Lawrence solidifies a lifelong membership in a special group of peers, known as Lawrentians. The esprit de corps that Lawrence fosters makes the connection between students and mentors new and challenging, with both parties in a constant state of curiosity, respect, and encouragement. My experience as a language learner at Lawrence has not only helped my comprehension of the French language, but has enhanced my ability to communicate and connect with people in ways I never expected before attending Lawrence. As a French major and a student following a pre-medicine track, I have been afforded the privilege of diving into the sumptuous depths of the humanities, while satiating my hunger for scientific knowledge in concert. From this, I am able to fully appreciate the wonders of a liberal arts education. If not for the Anne Prioleau Jones Scholarship in French, I would be unable to join my peers in this quest for knowledge. I am very grateful for the donors' generosity."