Title
Planned Giving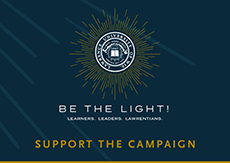 Finance News

Thursday March 4, 2021
Personal Planner
Gifts of Land
Many friends of charities have benefited from a gift of land or a gift of land with a building or other structure. There are two main benefits for this gift. First, there is a charitable deduction, normally for the fair market value at the time of the gift. Second, if the real estate has appreciated, the gift to a qualified public charity bypasses or avoids the capital gains tax.
The combination of a substantial charitable deduction and bypass of capital gain is an excellent double benefit. Many donors who sell other property or have substantial income will be able to use this charitable deduction to reduce their income taxes.
There are several reasons why you might consider a gift of property. You may have recently sold another property and could use the charitable deduction. If you have commercial or rental real estate, eventually your rental income increases while your depreciation is gradually reduced. With increased rents and reduced depreciation, you may have a very substantial income tax problem.
Lisa's Land and the Developers
Lisa purchased property 10 years ago for $100,000. It was vacant land in a commercial area and now has a value of $200,000. She has paid off the debt and the property is now free and clear. Lisa contacted her CPA Susan because she had started to receive some inquiries about the property from a developer. The developer was interested in building a commercial building on the property.
Lisa:
"I have owned this property for 10 years and it has now appreciated. With that appreciation, will I pay a large tax if I sell the property?"
Susan:
"Yes, Lisa. You purchased it for $100,000 and it is now worth $200,000. You will pay the federal capital gains tax plus a state capital gains tax because you live in a state that levies that tax. You should also consider that you have already sold another property and have a very large capital gain this year."
Lisa:
"Yes, I have been thinking about that other sale. With that large capital gain, I sure could use a large charitable deduction. What would happen if I give this property to charity?"
Susan:
"You can transfer a property to charity the same way that you would sell the property, by signing a deed to transfer the property to the charity. The deed will be recorded and you can qualify for a charitable deduction. The $200,000 deduction would offset a substantial part of your gain. We might be able to offset the entire capital gains tax payable on the other sale that you completed earlier this year. In addition to your income tax deduction that will offset tax on that other sale, you bypass the gain on the gift of this property. With both tax benefits, you will save about $100,000."
Lisa:
"Great! That's almost as much as I paid for it in the first place. Plus, I could help my favorite charity with a very nice gift this year. That sounds like just the ticket for me."
Lisa contacted her favorite charity and deeded the land to that nonprofit. She was careful to be certain that she had not signed a contract or agreed to a sale of the property before the gift. After the deed was recorded, the charity then made contact with several developers and sold the property for $200,000.
Bill's Declining Depreciation Solution
Another gift option could be a gift of a commercial property. Bill bought a small commercial building 14 years ago for $200,000. During that period of time, he paid off the debt. His CPA Tom took straight-line depreciation and his cost basis in the building is now $120,000. Fortunately, over that period of time the property appreciated to a value of $320,000.
Bill owns many rental homes and commercial buildings and receives rental income on those properties. Because he has owned them for quite a few years, the depreciation deductions are now lower and his rental income continues to go up. As a result, Bill now has a large income and pays a very large income tax.
Bill Meets with His CPA Tom to Discuss his Plans for This Year
Bill:
"You know, Tom, I keep getting better rents every year, but I now have less and less depreciation. The income taxes are going to wallop me this year."
Tom:
"Yes, Bill. Because you've owned properties for quite a long period of time, your income is now much more than the depreciation and your taxes are going to be much higher."
Bill:
"Well, maybe I should just give this rental home to my favorite charity. They are in the middle of a fairly large fund drive and could sure use the gift. Would that help?"
Tom:
"Yes, you would receive a very substantial deduction. The current value of that building is about $320,000. That deduction could save taxes this year, and perhaps for the next two or three years. You can take that kind of charitable deduction over as many as six years. Based on your tax situation, I think you could take the deduction over about three years. This would save over $100,000 in income taxes. In addition, by giving it to charity you would not pay tax on the $200,000 of gain in that rental home, which represents a savings of another $40,000 or more."
Bill:
"This sounds like a very good plan. I have been looking for ways to reduce my taxes and help my favorite charity with that fund drive. Let's go ahead and do this."
Appraisal Requirements
Lisa and Bill both decided to make gifts of property to a favorite charity. These gifts will offset the large capital gain for Lisa and the higher income for Bill. However, for a gift of property valued at more than $5,000 they will need a qualified appraisal.
Their CPAs secured the services of Arnold Appraiser. He is certified as a Member of the Appraisal Institute (MAI) and specializes in real estate appraisals. Arnold appraised both properties and gave the two CPAs the appraisals, complete with comparables and other important appraisal information.
CPA Susan and CPA Tom also had the charities and Appraiser Arnold sign an IRS Form 8283. This form is necessary to qualify them to report the charitable deductions on their tax returns.
After making these two gifts of property, Lisa and Bill enjoyed both major benefits. They saved very substantial income taxes and also bypassed the capital gain on the property that was gifted. A gift of land can be a very fine gift with great benefits both for the donors and for the charitable organization.
Published February 26, 2021
Previous Articles
Irrevocable Life Insurance Trust (ILIT)
Life Insurance - Costs and Benefits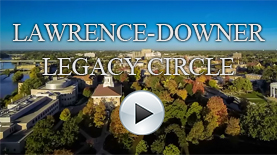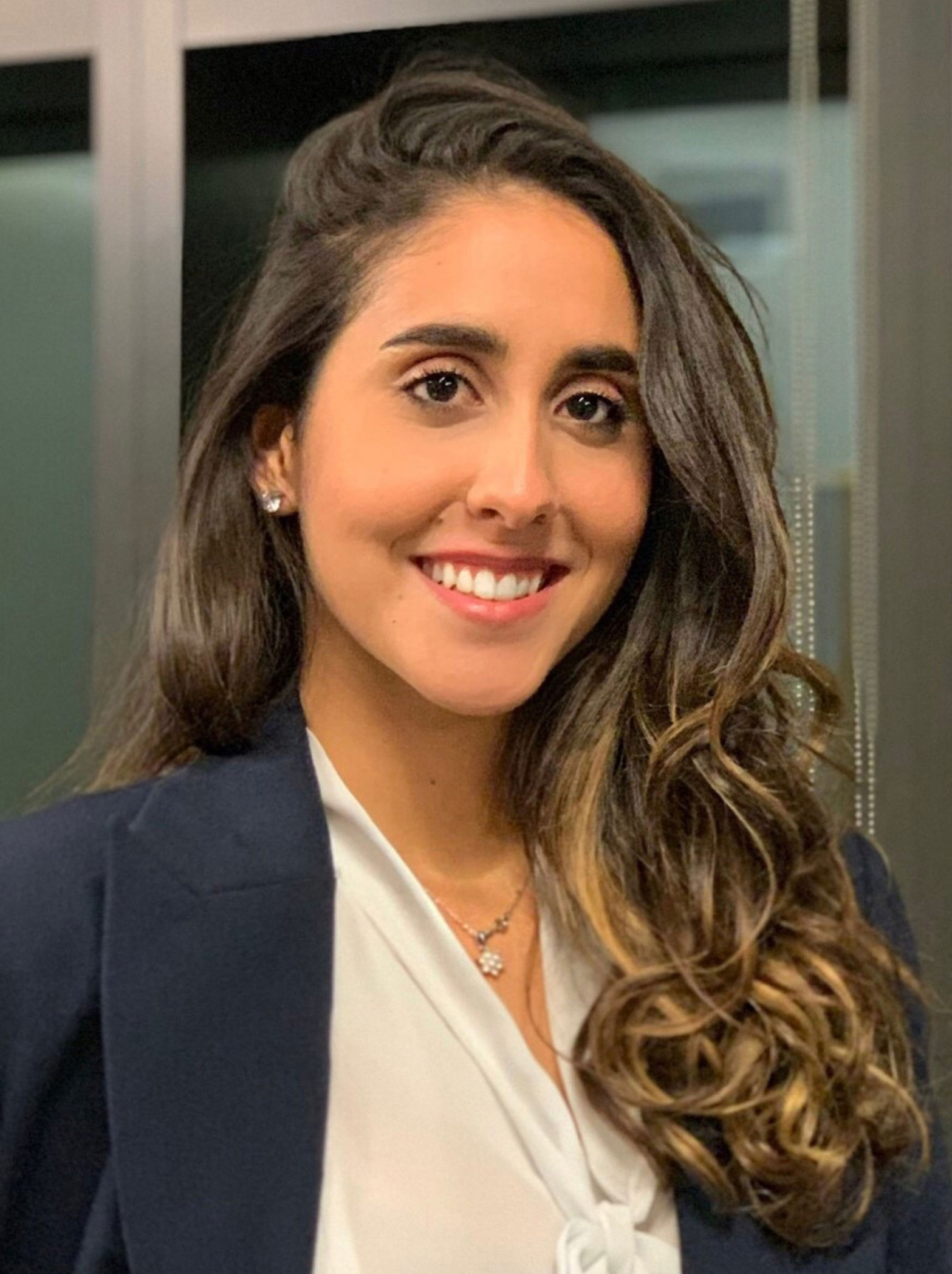 Maria Poimenidou, 2020
Theodore Diamandopoulos
Memorial Scholarship
"I am currently a senior double majoring in biochemistry and economics and minoring in Innovation & Entrepreneurship. I cannot express enough how much I appreciate the Theodore Diamandopoulos Memorial Scholarship, without it, my Lawrence experience would not be possible. I have enjoyed being a mentor in the CORE freshman mentorship program, playing and working for the Women's Basketball team, competing in Model United Nations, interning as a lab assistant at the MD Anderson Cancer Center in Houston, hosting a pilot STEM program for young unaccompanied refugees in Greece, and volunteering through KidsGive during a field trip to Sierra Leone. Thank you so much for supporting me in doing the things I dream to do."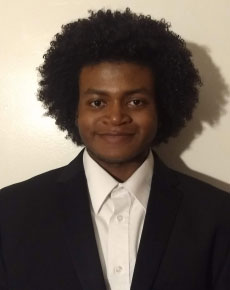 Jelani Jones, 2021
Marie Dohr Memorial Scholarship
"Being at Lawrence has and continues to be a joy for me. I feel that I have grown so much as a musician, a teacher, and a friend through the awesome community of professors and friends I have met here. I feel that I am blessed to have such an awesome violin professor, and all the faculty members in the education department are so amazing. I have come to see Lawrence and the state of Wisconsin as my home, and I wouldn't change a thing."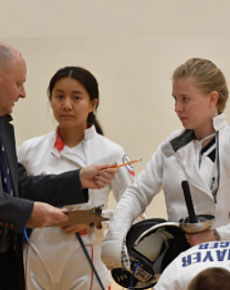 Maggie Wright, 2021
Margaret S. and W. Paul Gilbert Memorial Scholarship
The scholarships I receive at Lawrence allow me to experience anything that I want to. I can pursue my love of Biology and Chemistry in classes that are engaging, with professors who care individually about their students. These scholarships also give me the freedom to participate in numerous extracurriculars that Lawrence offers as well, like the Fencing Team and the American Medical Students Association. All of the opportunities Lawrence offers me remind me how grateful I am to have received the Margaret S. and W. Paul Gilbert Memorial Scholarship."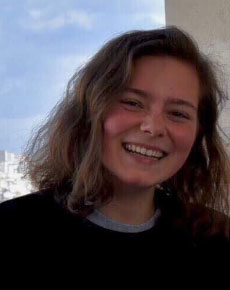 Molly Chadwick Reese, 2020
Anne Prioleau Jones Tuition Scholarship in French
"Attending Lawrence is a privilege few are granted. Every moment spent at Lawrence solidifies a lifelong membership in a special group of peers, known as Lawrentians. The esprit de corps that Lawrence fosters makes the connection between students and mentors new and challenging, with both parties in a constant state of curiosity, respect, and encouragement. My experience as a language learner at Lawrence has not only helped my comprehension of the French language, but has enhanced my ability to communicate and connect with people in ways I never expected before attending Lawrence. As a French major and a student following a pre-medicine track, I have been afforded the privilege of diving into the sumptuous depths of the humanities, while satiating my hunger for scientific knowledge in concert. From this, I am able to fully appreciate the wonders of a liberal arts education. If not for the Anne Prioleau Jones Scholarship in French, I would be unable to join my peers in this quest for knowledge. I am very grateful for the donors' generosity."