Title
Planned Giving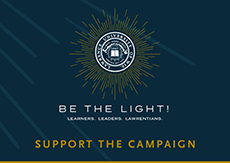 Finance News

Saturday August 24, 2019
Finances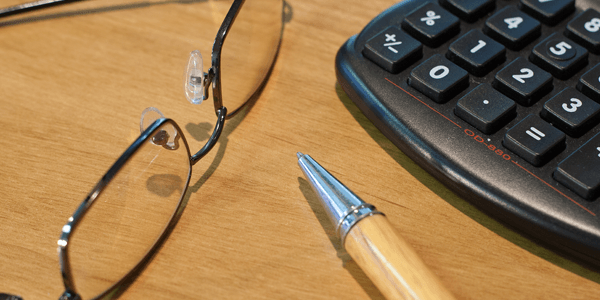 Disappointing Earnings Sink Walgreens' Shares
Walgreens Boots Alliance (WBA) released its latest earnings report on Tuesday, April 2. The drug store chain's stock prices fell 12% after the company reported revenue and earnings that missed analysts' expectations.

The company reported sales of $34.53 billion for the quarter, up from $33.02 billion during the same quarter last year. This fell short of Wall Street's expected earnings of $34.56 billion.

"The market challenges and macro trends we have been discussing for some time accelerated, resulting in the most difficult quarter we have had since the formation of Walgreens Boots Alliance," said Walgreens Executive Vice Chairman and CEO Stefano Pessina. "During the quarter, we saw significant reimbursement pressure, compounded by lower generic deflation, as well as continued consumer market challenges in the U.S. and UK. While we had begun initiatives to address these trends, our response was not rapid enough given market conditions, resulting in a disappointing quarter that did not meet our expectations."

Walgreens reported net earnings of $1.16 billion for the quarter, or $1.24 per share. This was down from $1.35 billion in net income, or $1.36 per share at this time last year. Analysts expected net earnings of $1.72 per share.

The company lowered its guidance for the fiscal year from an initial estimate of 7-12% growth to flat. In response to the weak earnings and revised guidance, Walgreens' stock took a dive, falling 12%. In addition to decreased earnings, the company reported a 3.8% drop in comparable store sales for the quarter. Walgreens attributed declining sales to a milder cold and flu season than its customers experienced last year.

Walgreens Boots Alliance (WBA) shares ended the week at $54.69, down 13.9%.


Dave & Buster's Reports Earnings

Dave & Buster's Entertainment, Inc. (PLAY) reported its latest quarterly and full-year earnings on Tuesday, April 2. The dining and entertainment company reported a decline in profits despite increased revenue.

Revenue came to $331.8 million for the quarter, an 8.8% increase from $304.9 million in revenue at this time last year. For the full year, revenue was up 11% to $1.27 billion.

"We are pleased to finish the year on a strong note," said Dave & Buster's CEO Brian Jenkins. "On a comparable weekly basis, we drove double-digit revenue growth in Q4 as comparable store sales increased 2.9% and new store performance remained strong."

Net income for the quarter was $29.4 million, or $0.75 per share. This was down from $35.6 million, or $0.85 per share at this time last year. Full-year net income fell to $117.2 million from $120.9 million the previous year.

While full-year comparable store sales fell 1.6%, the company notched a 2.9% growth in the fourth quarter. Dave & Buster's also expanded its footprint during the quarter, opening three new stores, bringing the total of new locations to 15 for fiscal 2018. The company has already opened five new stores in the first quarter of 2019 with two more expected.

Dave & Buster's Entertainment, Inc. (PLAY) shares ended the week at $54.66, up 8.0%.


GameStop's Earnings Fall

GameStop Corp. (GME) reported its latest quarterly and full-year earnings on Tuesday, April 2. The video game rental company posted declining quarterly sales and an increased net loss.

The company reported net sales of $3.06 billion for the quarter, down from $3.32 billion during the same quarter last year. Net sales for fiscal 2018 came to $8.29 billion, down 3.1% from the previous year.

"This past year was a pivotal one for GameStop, capped by retail industry veteran George Sherman's appointment as chief executive officer," said GameStop Executive Chairman Dan DeMatteo. "In conjunction with the board's comprehensive review of strategic and financial alternatives, we executed the sale of Spring Mobile at an attractive valuation. As a result, we are better positioned to drive shareholder value with an intense focus on leveraging our global gaming and collectibles business."

The company posted a net loss of $187.7 million, an increased loss from last year's net loss of $105.9 million. For the full year, GameStop posted a net loss of $673 million, down from a $34.7 million profit last year.

The company recently announced that George Sherman will take over as GameStop's CEO on April 15, 2019. He will be tasked with implementing a recently announced cost savings plan aimed at improving operating profits by $100 million. Despite declining overall sales, GameStop posted a 1.4% increase in comparable store sales overall for the quarter. Domestic same-store sales rose 3.4% while international comparable store sales were 2.9% for the quarter.

GameStop Corp. (GME) shares ended the week at $9.86, down 4.2% for the week.

The Dow started the week at 26,075 and closed at 26,438 on 4/5. The S&P 500 started the week at 2,849 and closed at 2,892. The NASDAQ started the week at 7,800 and closed at 7,939.
Jobs Report Pushes Treasury Yields Down
Yields on U.S. Treasurys fell on Friday following the release of the latest jobs report. The number of jobs added returned to a normal range while wage growth was modest.

On Friday, the Department of Labor released the March jobs report, showing an increase of 196,000 in nonfarm payrolls in March. This is up sharply from February's estimate of 20,000 jobs added.

"With a strong March employment report now in the books, we've gotten some reassurance that the labor market is still strong," said Steve Rick, Chief Economist with CUNA Mutual Group. "Of course, last month's nosedive was disappointing, especially after December and January had such impressive numbers despite some sizeable headwinds. But a good March report shows that February was more of an outlier than a canary in the coal mine."

During early trading on Friday, the yield on the benchmark 10-year Treasury note was at 2.498% after reaching a high of 2.522% on Thursday. The yield on the 30-year Treasury bond was at 2.903% during trading, down from Thursday's high of 2.939%.

According to the report, unemployment remained steady at 3.8%, unchanged from February. The bureau estimates the number of unemployed individuals at 6.2 million. Average hourly earnings are up 3.2% over the last 12 months.

"This is a perfect report for the Fed because it actually corroborates what they've been saying all along, which is that there are no wage pressures," said Subadra Rajappa of Societe Generale SA. "There's very little risk of wage inflation."

The 10-year Treasury note yield closed at 2.50%, while the 30-year Treasury bond yield was 2.91%.
Mortgage Rates Hold Steady
Freddie Mac released its latest Primary Mortgage Market Survey on Thursday, April 4. The report showed little movement for mortgage rates during the week.

The 30-year fixed rate mortgage averaged 4.08% this week, up from 4.06% last week. At this time last year, the 30-year fixed rate mortgage averaged 4.40%.

The 15-year fixed rate mortgage averaged 3.56%, down slightly from last week's average of 3.57%. Last year at this time, the 15-year fixed rate mortgage averaged 3.87%.

"Purchase mortgage application demand saw the second highest weekly increase over the last year and thanks to a spike in refinancing activity, overall mortgage demand rose to the highest level since the fall of 2016," said Sam Khater, Chief Economist at Freddie Mac. "While the housing market has faced many head winds the last few months, it sailed through the turbulence to calmer seas with demand buttressed by a strong labor market and low mortgage rates. The benefits of the decline in mortgage rates that we've seen this year will continue to unfold over the next few months due to the lag from changes in mortgage rates to market sentiment and ultimately home sales."

Based on published national averages, the money market account closed at 1.23% on 4/5. The one-year CD finished at 2.70%.
Published April 5, 2019
Previous Articles
Lululemon Tops Earnings Estimates
Target's Revenue Hits the Mark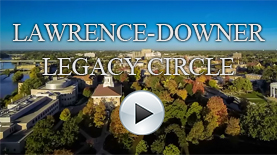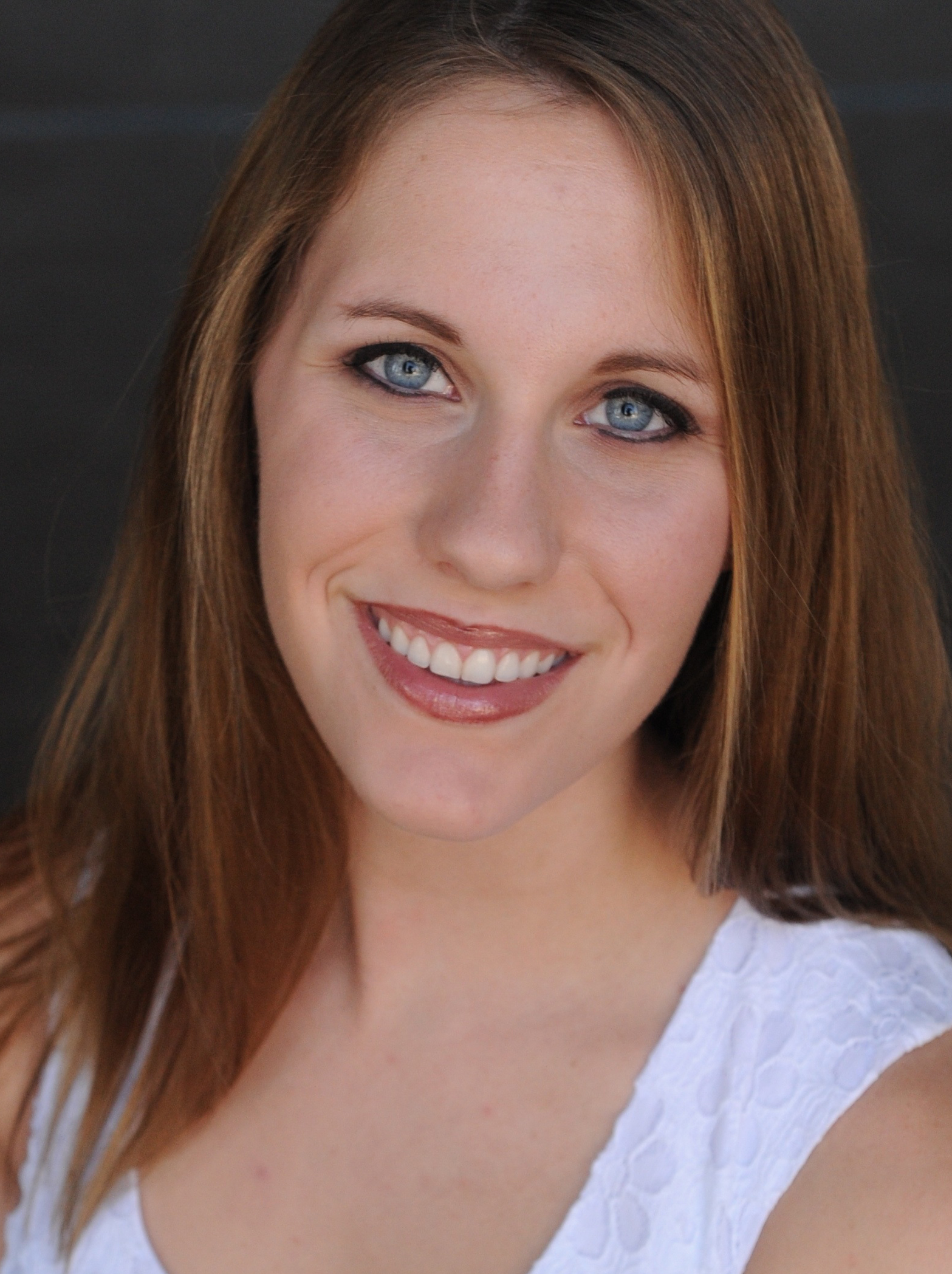 Shelby Harder, 2018
Dr. Irving Auld and Dorothy
Roher Auld Scholarship
"Many students take for granted what a university has to offer. However, I am thankful every single day for the opportunity to attend this prestigious school. At Lawrence, you have the ability to engage in Socratic debates about the world we live in at dinner, play recreational or NCAA sports, and talk one on one with brilliant professors. At Lawrence, you don't just 'learn' a subject, you are immersed in it. You dive into the liberal arts and these professors show you the beauty in it all, and how everything is tied together. I am a Biochemistry major with a soft spot for rocket science, philosophy, and evolution. Lawrence is my dream school, and it would have never been possible without the Dr. Irving Auld and Dorothy Roher Auld Scholarship. I am forever grateful for their generosity."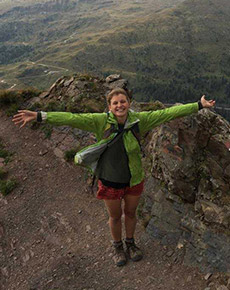 Juliana E. Olsen-Valdez, 2018
Carroll Family Scholarship
"Lawrence University is a great place for students looking to embrace their multi-interested approach to learning. As a Geology major, I have spent many long hours in laboratories. But, I have also had the opportunity to organize and lead students on outdoor backpacking trips, help build a stronger community for International students, participate in dialogues on campus initiatives, attend dozens of musical events, and study abroad in a field-based geology program, all while taking classes in a variety of academic spheres on campus. Lawrence, as an institution and student body, creates a collective of learners, listeners, and leaders who are continuously evolving their understanding of the world around them. I am fortunate to have the support of the Carroll Family Scholarship, so that I can say I am a part of this exceptional community too!"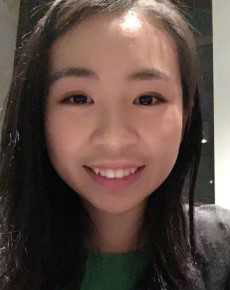 Weiqi "Vicky" Liang, 2019
Marian H. Cuff Endowed Scholarship
"Lawrence is a special institution with nice people around the campus. I better myself by trying out different things and using new ways to think critically. Even though I am a Philosophy major, I have successfully taken classes in Anthropology, Biology, Economics, and Government. In addition, I still find many great extracurricular opportunities to explore, such as singing with Viking Chorale, even though I am not a music major. While having the great experience of volunteering at the elderly center last year, I became an elder advocacy coordinator at the Volunteer Community Service Center. At Lawrence, I've learned to handle difficult academic problems while looking forward to exploring possible opportunities. I am very grateful to be awarded the Marian H. Cuff Endowed Scholarship for every year I have been here, and appreciate that the scholarship has provided this wonderful Lawrence experience to me."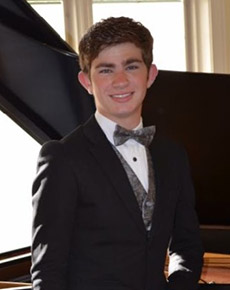 Anthony Cardella, 2018
Ansorge Family Scholarship
"I am so excited that I am able to attend Lawrence University. I know that I will make great progress studying piano with Dr. Michael Mizrahi. Since being at Lawrence I've already made a lot of progress and I really love it here. I am so grateful for the Ansorge Family Scholarship that made it possible for me to come to Lawrence because without it, I might not have been able to afford the cost of attending a school that is a great fit for me and a place where I will learn so much and go so far."