Title
Planned Giving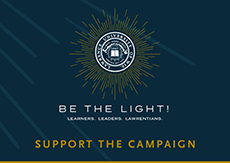 Finance News

Saturday August 24, 2019
Finances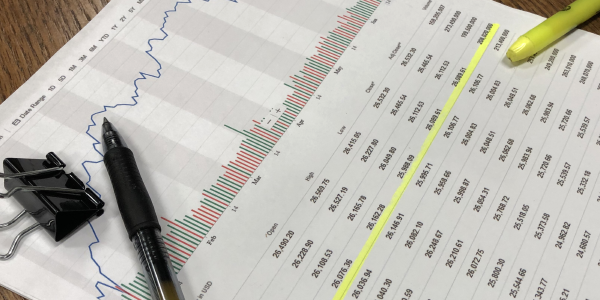 Adobe Reports Earnings
Adobe (ADBE) released its quarterly earnings report on Thursday, March 14. The software company reported better-than-expected revenue and earnings for the quarter.

Adobe reported quarterly revenue of $2.60 billion. This is up 25% from last year's first quarter revenue of $1.79 billion and above the $2.55 billion that Wall Street predicted.

"Adobe is fueling the creative economy, driving the paper-to-digital revolution and enabling businesses to transform through our leadership in customer experience management," said Adobe President and CEO Shantanu Narayen. "Our results in Q1 reflect continued momentum across Adobe Creative Cloud, Document Cloud and Experience Cloud."

The company announced earnings of $674.24 million for the quarter, which was up from earnings of $583.08 million one year ago. On an adjusted earnings per share basis, the company reported earnings of $1.71 per share, which was more than the $1.62 per share that analysts predicted.

On Thursday, Adobe announced that it expects to earn $1.77 per share in the second quarter, which is below analysts' projections of $1.88 per share. For quarterly revenue, the company expects sales to total $2.70 billion, falling short of the $2.72 billion in revenue analysts forecasted. The lower-than-expected outlook caused shares to dip 2.3% following the company's earnings release.

Adobe (ADBE) shares closed at $257.09, up 0.4% for the week.


Dick's Sporting Goods' Shares Fall

DICK'S Sporting Goods, Inc. (DKS) reported quarterly earnings on Tuesday, March 12. The sporting goods retailer's revenue and earnings for the fourth quarter were down year-over-year.

Dick's Sporting Goods announced revenue of $2.49 billion for the quarter. This is down from revenue of $2.66 billion reported in the same quarter last year and above the $2.48 billion in revenue that analysts expected.

"Our core business performed quite well, as our athletes have responded positively to many of our initiatives, resulting in comp sales gains across key categories and double digit percentage increases in eCommerce and private brand sales," said Dick's Sporting Goods CEO Edward W. Stack. "For 2018, we delivered earnings near the high end of our expectations, which represents an 8% increase over last year."

The company reported earnings of $102.56 million for the quarter, down from earnings of $115.95 million one year ago. On an adjusted earnings per share basis, the company posted earnings of $1.22 per share, which was above analysts' estimates of $1.06 per share.

On Tuesday, despite reporting revenue and earnings that were above Wall Street's estimates, Dick's Sporting Goods' stock fell 11%. The drop in shares came after the company reported a quarterly decline in same-store sales and announced that it plans to stop selling hunting rifles and ammunition at 125 of its stores in 2019. The hunting equipment will be replaced with other merchandise, including batting cages, ski apparel and other sports equipment.

DICK'S Sporting Goods, Inc. (DKS) shares closed at $34.06, down 10.9% for the week.


Stitch Fix Soars as Earnings Surge

Stitch Fix, Inc. (SFIX) announced quarterly earnings on Monday, March 11. The subscription clothing service's shares jumped more than 20% following its earnings release due to earnings and revenue that surpassed analysts' predictions.

Revenue for the second quarter reached $370.28 million. This is up 25% from revenue of $295.91 million reported during the same quarter last year and above the $365.0 million in revenue that analysts expected.

"Q2 was another strong quarter for us, delivering net revenue of $370.3 million, exceeding our guidance and representing 25% year-over-year growth," said Stitch Fix Founder and CEO Katrina Lake. "Since becoming a public company, we have posted six consecutive quarters of over 20% growth, which demonstrates our ability to drive consistent business performance."

Stitch Fix reported quarterly net earnings of $11.98 million, which exceeded last year's second quarter earnings of $3.04 million. On an adjusted earnings per share basis, the company posted earnings of $0.12 per share, more than doubling the $0.05 per share that analysts predicted.

Stitch Fix is a clothing subscription company that uses software, computer algorithms and personal style experts to predict what clothing items its clients want. In the second quarter, the company grew its number of active clients to 2.96 million, marking an 18% increase year-over-year. Stitch Fix expects this number to continue growing, as it plans to launch its subscription service in the U.K. by the end of fiscal 2019.

Stitch Fix, Inc. (SFIX) shares closed at $32.00, up 23.6% for the week.

The Dow started the week at 25,208 and closed at 25,849 on 3/15. The S&P 500 started the week at 2,748 and closed at 2,822. The NASDAQ started the week at 7,443 and closed at 7,689.
Yields Fall on Weak Economic Data
The yield on the 10-year Treasury note slipped to a two-month low on Friday following the release of weaker-than-expected economic data. The data sparked concerns that the U.S. economy is on the brink of a slowdown and that the Federal Reserve may hold off any further interest rate hikes this year.

On Friday, Federal Reserve data revealed that U.S. manufacturing output fell 0.4% in February, marking the second straight month of decline. U.S. industrial production rose by only 0.1%, compared to analysts' expected growth of 0.3%.

The data pressured yields lower, causing the 10-year Treasury note to drop 4.1 basis points to a two-month low of 2.581% during mid-morning trading on Friday. The yield on the 30-year Treasury bond fell to 3.007% from 3.047% on Thursday.

"The data was broadly disappointing ... and that's why we have seen this rally continue the way it has," said Ben Jeffery, analyst at BMO Capital Markets. "As the weekend approaches, people are also setting up for what might be a dovish FOMC (Federal Open Market Committee)."

Some analysts predict that slower economic growth will encourage the Fed to pump the brakes on future interest rate hikes. The Fed was originally expected to raise rates at least twice this year.

"With nothing in the outlook demanding an immediate policy response and particularly given muted inflation pressures, the committee has adopted a patient, wait-and-see approach to considering any alteration in the stance of policy," said Federal Reserve Chairman Jerome Powell at a speech in Stanford, California on March 8. "[W]e will move transparently and predictably in order to minimize needless market disruption and risks to our dual-mandate objectives."

The 10-year Treasury note yield closed at 2.59% on 3/15 while the 30-year Treasury bond yield was 3.02%.
Mortgage Rates Drop
Freddie Mac released its latest Primary Mortgage Market Survey (PMMS) on Thursday, March 14. The report revealed that mortgage rates fell after slightly increasing last week.

The 30-year fixed rate mortgage averaged 4.31% this week, down from 4.41% last week. During this time last year, the 30-year fixed rate mortgage averaged 4.44%.

This week, the 15-year fixed rate mortgage averaged 3.76%, down from last week when it averaged 3.83%. Last year at this time, the 15-year fixed rate mortgage averaged 3.90%.

"Mortgage rates declined decisively this week amid various market reports, a strong bond auction and further uncertainty around the Brexit deal, which all contributed to driving bond yields lower," said Sam Khater, Chief Economist at Freddie Mac. "At 4.31%, the average 30-year fixed mortgage rate is at its lowest since February of last year. While these low rates will certainly get the attention of prospective homebuyers, the supply of homes for sale remains stubbornly low."

Based on published national averages, the money market account closed at 1.22% on 3/15. The one-year CD finished at 2.57%.
Published March 15, 2019
Previous Articles
Target's Revenue Hits the Mark
Macy's Announces Earnings and Restructuring
Hyatt Releases Earnings Report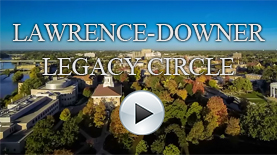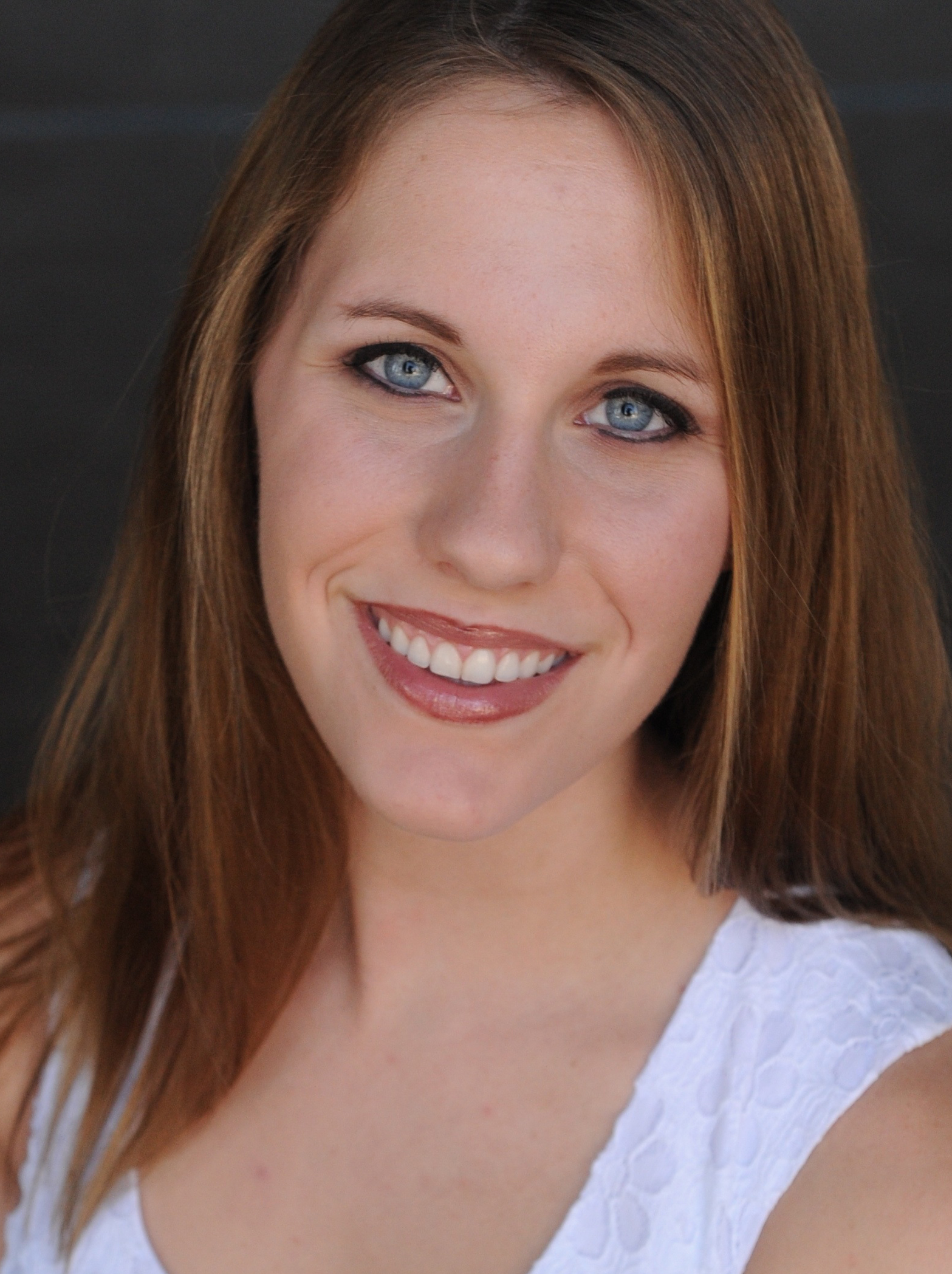 Shelby Harder, 2018
Dr. Irving Auld and Dorothy
Roher Auld Scholarship
"Many students take for granted what a university has to offer. However, I am thankful every single day for the opportunity to attend this prestigious school. At Lawrence, you have the ability to engage in Socratic debates about the world we live in at dinner, play recreational or NCAA sports, and talk one on one with brilliant professors. At Lawrence, you don't just 'learn' a subject, you are immersed in it. You dive into the liberal arts and these professors show you the beauty in it all, and how everything is tied together. I am a Biochemistry major with a soft spot for rocket science, philosophy, and evolution. Lawrence is my dream school, and it would have never been possible without the Dr. Irving Auld and Dorothy Roher Auld Scholarship. I am forever grateful for their generosity."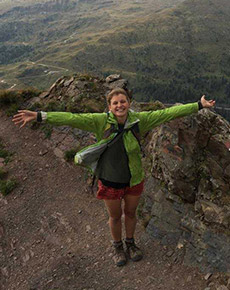 Juliana E. Olsen-Valdez, 2018
Carroll Family Scholarship
"Lawrence University is a great place for students looking to embrace their multi-interested approach to learning. As a Geology major, I have spent many long hours in laboratories. But, I have also had the opportunity to organize and lead students on outdoor backpacking trips, help build a stronger community for International students, participate in dialogues on campus initiatives, attend dozens of musical events, and study abroad in a field-based geology program, all while taking classes in a variety of academic spheres on campus. Lawrence, as an institution and student body, creates a collective of learners, listeners, and leaders who are continuously evolving their understanding of the world around them. I am fortunate to have the support of the Carroll Family Scholarship, so that I can say I am a part of this exceptional community too!"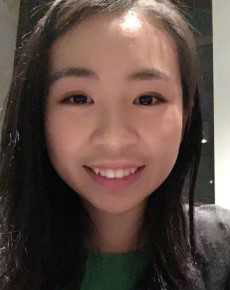 Weiqi "Vicky" Liang, 2019
Marian H. Cuff Endowed Scholarship
"Lawrence is a special institution with nice people around the campus. I better myself by trying out different things and using new ways to think critically. Even though I am a Philosophy major, I have successfully taken classes in Anthropology, Biology, Economics, and Government. In addition, I still find many great extracurricular opportunities to explore, such as singing with Viking Chorale, even though I am not a music major. While having the great experience of volunteering at the elderly center last year, I became an elder advocacy coordinator at the Volunteer Community Service Center. At Lawrence, I've learned to handle difficult academic problems while looking forward to exploring possible opportunities. I am very grateful to be awarded the Marian H. Cuff Endowed Scholarship for every year I have been here, and appreciate that the scholarship has provided this wonderful Lawrence experience to me."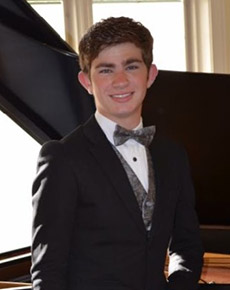 Anthony Cardella, 2018
Ansorge Family Scholarship
"I am so excited that I am able to attend Lawrence University. I know that I will make great progress studying piano with Dr. Michael Mizrahi. Since being at Lawrence I've already made a lot of progress and I really love it here. I am so grateful for the Ansorge Family Scholarship that made it possible for me to come to Lawrence because without it, I might not have been able to afford the cost of attending a school that is a great fit for me and a place where I will learn so much and go so far."