Title
Planned Giving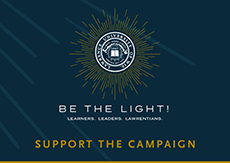 Finance News

Thursday October 17, 2019
Finances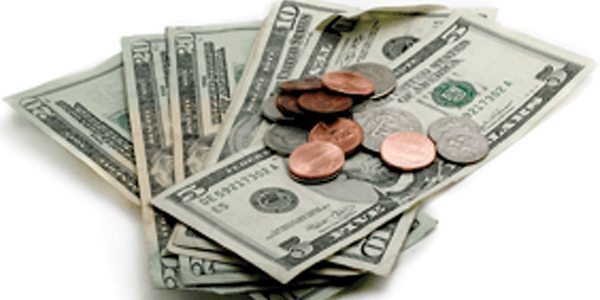 Delta Air Lines' Revenue Keeps Climbing
Delta Air Lines (DAL) announced third quarter earnings on Thursday, October 10. The Atlanta-based airline company reported mixed earnings.

Revenue for Delta's third quarter rose 5% to $12.56 billion. This is up from $11.95 billion in revenue during the same quarter last year, but narrowly missed analysts' expectations of $12.6 billion.

"Our powerful brand and competitive strengths drove another quarter of great results for our people, customers and owners," said Delta's Chief Executive Officer Ed Bastian. "Demand for the Delta product remains healthy, positioning the company for a strong close to 2019 with expectations for more than 20% earnings growth, over $4 billion in free cash flow and a 5th year of pre-tax earnings over $5 billion."

Delta reported net income of $1.5 billion. This is up from $1.3 billion in the same quarter last year.

Delta Airlines, which started from a small aerial crop dusting operation in 1925, experienced its busiest summer in the airline's history. Delta uses the European-based Airbus rather than the Boeing 737 Max, so the company has not been negatively impacted by the grounding of the 737 Max planes. There is speculation that next summer could bring airline fare wars once the 737 Max is put back into service, assuming the Federal Aviation Administration provides clearance.

Delta Air Lines (DAL) shares ended the week at $53.32, virtually unchanged for the week.


Domino's Pizza Delivers Earnings Report

Domino's Pizza, Inc. (DPZ) reported its latest quarterly earnings on Tuesday, October 8. The Michigan-based pizza chain reported strong earnings and revenue, but their numbers slightly missed analysts' expectations.

Revenue for the third quarter came in at $820.81 million, up from $785.97 million during this quarter last year. Revenue fell short of analysts' expectations of $823.10 million.

"It was a good quarter for Domino's, as we continue to lean on our fundamental strength against a unique competitive environment," said Domino's Chief Executive Officer Ritch Allison. "Strong unit growth and positive comps yielded a solid and balanced quarter of retail sales growth across both the U.S. and international businesses."

Domino's reported net income of $86.4 million during the quarter. This was up from $84.1 million reported at this time last year.

The world's largest pizza chain reported domestic same store growth of 2.4% for the quarter and international growth of 1.7%. Last year, same store growth was 6.3% domestically and 3.3% internationally. Despite the slowdown in growth, Domino's continues with its strategy to compete with other pizza companies by opening more stores, which allows Domino's to deliver faster and provide an easier carry-out option for customers. The company opened 40 new stores in the U.S. and 174 internationally during the quarter.

Domino's Pizza, Inc. (DPZ) shares ended the week at $257.79, up 6.4% for the week.


Levi Strauss' Profits Shrink

Levi Strauss & Co. (LEVI) announced its latest quarterly earnings on Tuesday, October 8. The company's earnings declined from the same quarter last year, but still beat Wall Street's expectations.

Levi's reported quarterly net revenue of $1.45 billion, slightly ahead of analysts' expected revenue of $1.44 billion. Last year at this time, the company posted revenue of $1.39 billion.

"We delivered strong third-quarter results and remain on-track to achieve our full-year expectations," said President and CEO of Levi Strauss & Co., Chip Bergh. "Our strategies to diversify to faster-growing, high-opportunity, high gross margin businesses continue to drive momentum, as we again grew revenues double-digits internationally, in our direct-to-consumer business, and in the women's and tops categories. And our global wholesale business grew two percent in constant-currency, despite U.S. wholesale facing what we expect will be the toughest comparison of the year."

The company reported net income of $124.22 million, or $0.31 per share for the quarter. This was down from $130.12 million, or $0.34 per share at this time last year, but beat analysts' expectations of $0.28 per share.

The company, which recently went public for the second time in its history, posted a 3% decline in revenue in the Americas during the quarter. This decline was offset by 14% growth in Europe and 9% growth in Asia. Levi Strauss attributed its decline in American sales to changes to the company's Dockers line late last year as well as fewer shipments to discount stores and the purchase of a distributor in South America.

Levi Strauss & Co. (LEVI) shares closed at $17.55, down 9.3% for the week.

The Dow started the week of 10/7 at 26,502 and closed at 26,856. The S&P 500 started the week at 2,944 and closed at 2,970. The NASDAQ started the week at 7,956 and closed at 8,057.
Treasury Yields Rise Along with Trade Deal Hopes
U.S. Treasury Yields rose this week as trade talks between the U.S. and China continued to progress and consumer sentiment grew. A scheduled meeting between world leaders in Washington, D.C. and rising consumer sentiment prompted enthusiasm among investors.

On Thursday, President Trump announced that he would meet Friday with Chinese Vice Premier Liu He at the White House. The meeting follows months of speculation as to whether the trade war between the two economic giants can be resolved.

"Clearly there seems to have been some movement behind the scenes stemming from the meeting yesterday," said UBS economist Dean Turner. "We haven't heard anything formal today yet but feelings are high that a deal could be reached."

The benchmark 10-year Treasury note yield was at 1.755% during early trading on Friday, up from 1.67% at the close of the market on Thursday. The 30-year Treasury bond yield was at 2.219%, up from 2.164% on Thursday.

On Friday, the University of Michigan released its latest Consumer Sentiment Index. The index shows a reading of 96 for October, up from September's index of 93.2. The report revealed consumers expect increases in income for the coming year.

"Overall, the data indicate that consumption spending will be strong enough to offset weakness in business investment spending so as to keep the economy expanding into 2020," the report stated. "Nonetheless, there are significant global and domestic uncertainties that will keep consumers cautious spenders, although the income gains among lower and middle income households will translate into higher spending among these households."

The 10-year Treasury note yield closed at 1.75% on 10/11, while the 30-year Treasury bond yield was 2.22%.
Mortgage Rates Drop
Freddie Mac released its latest Primary Mortgage Market Survey on Thursday, October 10. The report showed a decrease in rates.

The 30-year fixed rate mortgage rate averaged 3.57%, down from 3.65% last week. At this time last year, the 30-year fixed rate mortgage averaged 4.90%.

This week, the 15-year fixed rate mortgage averaged 3.05%, down from 3.14% last week. Last year at this time, the 15-year fixed rate mortgage averaged 4.29%.

"Despite the economic slowdown due to weakening manufacturing and corporate investment, the consumer side of the economy remains on solid ground," said Freddie Mac's Chief Economist Sam Khater. "The fifty-year low in the unemployment rate combined with low mortgage rates has led to increased homebuyer demand this year. Much of this strength is coming from entry-level buyers – the first-time homebuyer share of the loans Freddie Mac purchased in 2019 is 46%, a two-decade high."

Based on national averages, the savings rate was 0.73% on 10/11. The one-year CD finished at 1.28%.
Published October 11, 2019
Previous Articles
Nike's Earnings Hit Record High
FedEx Earnings Fail to Deliver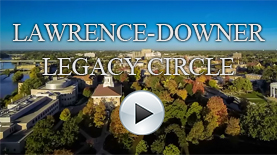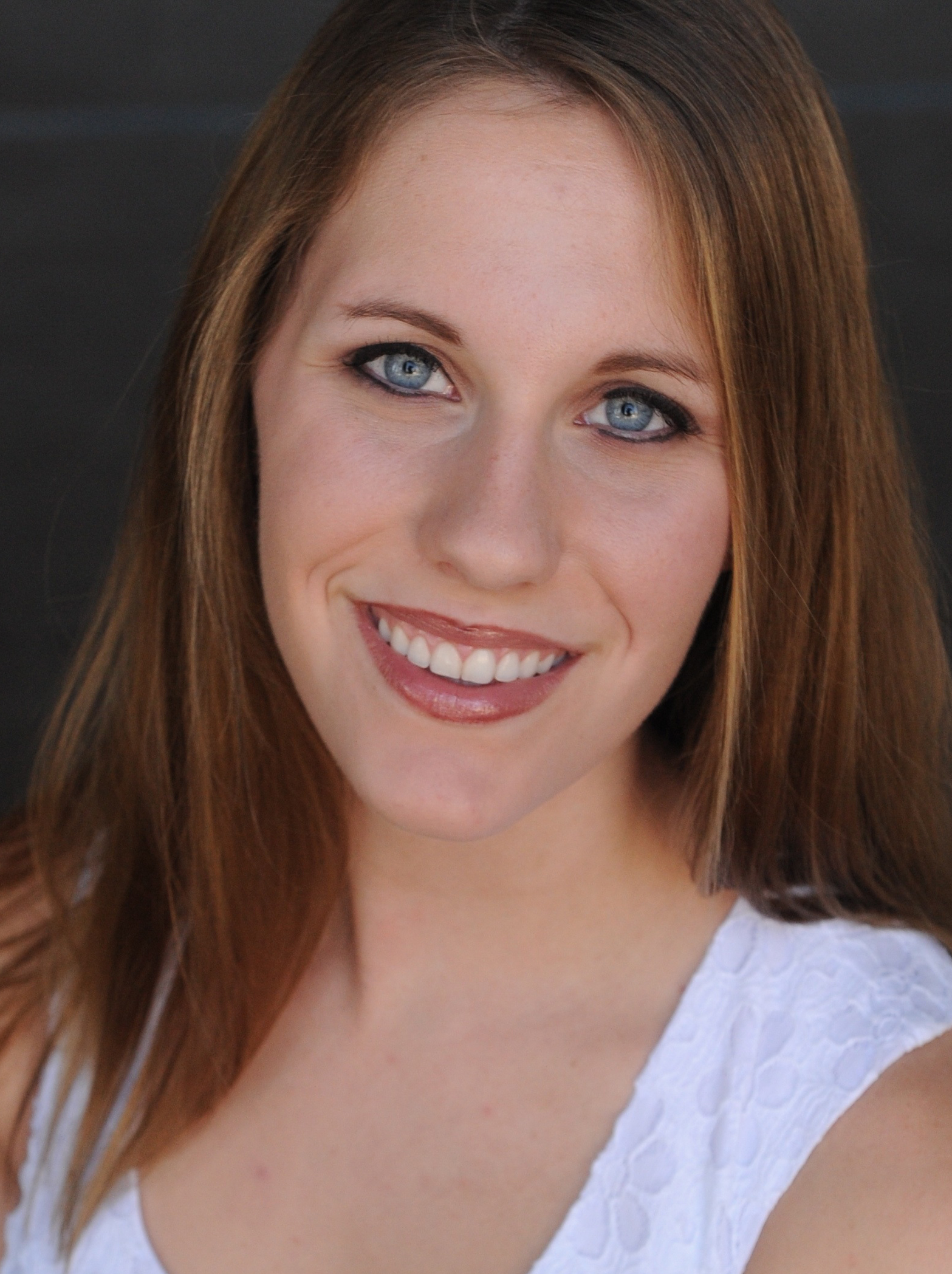 Shelby Harder, 2018
Dr. Irving Auld and Dorothy
Roher Auld Scholarship
"Many students take for granted what a university has to offer. However, I am thankful every single day for the opportunity to attend this prestigious school. At Lawrence, you have the ability to engage in Socratic debates about the world we live in at dinner, play recreational or NCAA sports, and talk one on one with brilliant professors. At Lawrence, you don't just 'learn' a subject, you are immersed in it. You dive into the liberal arts and these professors show you the beauty in it all, and how everything is tied together. I am a Biochemistry major with a soft spot for rocket science, philosophy, and evolution. Lawrence is my dream school, and it would have never been possible without the Dr. Irving Auld and Dorothy Roher Auld Scholarship. I am forever grateful for their generosity."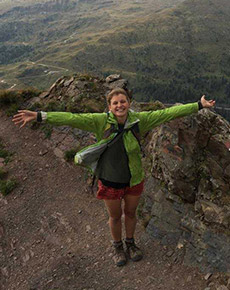 Juliana E. Olsen-Valdez, 2018
Carroll Family Scholarship
"Lawrence University is a great place for students looking to embrace their multi-interested approach to learning. As a Geology major, I have spent many long hours in laboratories. But, I have also had the opportunity to organize and lead students on outdoor backpacking trips, help build a stronger community for International students, participate in dialogues on campus initiatives, attend dozens of musical events, and study abroad in a field-based geology program, all while taking classes in a variety of academic spheres on campus. Lawrence, as an institution and student body, creates a collective of learners, listeners, and leaders who are continuously evolving their understanding of the world around them. I am fortunate to have the support of the Carroll Family Scholarship, so that I can say I am a part of this exceptional community too!"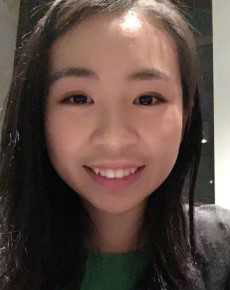 Weiqi "Vicky" Liang, 2019
Marian H. Cuff Endowed Scholarship
"Lawrence is a special institution with nice people around the campus. I better myself by trying out different things and using new ways to think critically. Even though I am a Philosophy major, I have successfully taken classes in Anthropology, Biology, Economics, and Government. In addition, I still find many great extracurricular opportunities to explore, such as singing with Viking Chorale, even though I am not a music major. While having the great experience of volunteering at the elderly center last year, I became an elder advocacy coordinator at the Volunteer Community Service Center. At Lawrence, I've learned to handle difficult academic problems while looking forward to exploring possible opportunities. I am very grateful to be awarded the Marian H. Cuff Endowed Scholarship for every year I have been here, and appreciate that the scholarship has provided this wonderful Lawrence experience to me."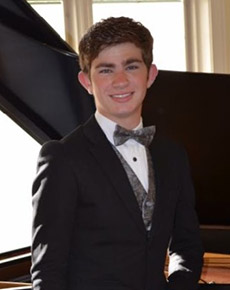 Anthony Cardella, 2018
Ansorge Family Scholarship
"I am so excited that I am able to attend Lawrence University. I know that I will make great progress studying piano with Dr. Michael Mizrahi. Since being at Lawrence I've already made a lot of progress and I really love it here. I am so grateful for the Ansorge Family Scholarship that made it possible for me to come to Lawrence because without it, I might not have been able to afford the cost of attending a school that is a great fit for me and a place where I will learn so much and go so far."