Sunday April 23, 2017
Finances
Netflix Nears 100 Million Subscribers
Netflix, Inc. (NFLX) announced its quarterly results on Monday, April 17. The streaming video company reported that the total number of subscribers is nearing 100 million, a milestone it hoped to achieve by the end of the week.

The company reported that revenue rose 35% in the quarter to $2.637 billion. Revenue came in higher than the same period last year, but slightly below estimates of $2.641 billion.

"In Q1, we surpassed $2.5 billion in quarterly streaming revenue and added five million members," said Netflix in a letter to shareholders. "The opportunity provided to us by the growth of the global internet is gigantic and our plan is to keep investing as we increase membership, revenue and operating margins."

Netflix earned $0.40 per share during the quarter, much higher than the $0.06 reported during the same period last year. Earnings also topped estimates of $0.38 per share.

The video streaming company added 4.95 million subscribers during the first quarter, coming just shy of its own 5.2 million forecast. This brought the company's total subscriber base to 98.75 million. Netflix stated its belief that total subscribers would cross 100 million by the end of the week. The company's streaming business has been so successful, CEO Reed Hastings humorously quipped during an earnings call that the company's main competition is not Amazon or Hulu, but sleep.

Netflix, Inc. (NFLX) shares ended the week at $142.87, down 1% for the week.


Bank of America's Earnings Top Estimates

Bank of America Corp. (BAC) announced its quarterly earnings on Tuesday, April 18. The nation's second largest bank in terms of assets reported results that surpassed estimates.

The company reported that revenue increased 7% during the quarter to $22.2 billion. This topped the $21.6 billion predicted by analysts.

"Our approach to responsible growth delivered strong results again this quarter," said Bank of America CEO Brian Moynihan. "The U.S. economy continues to show consumer and business optimism, and our results reflect that."

Bank of America reported earnings of $0.41 per share, an increase of 46% compared to the same period last year. This beat the consensus estimate for earnings of $0.35 per share.

Bank of America has been helped in recent months by the prospect of higher interest rates. The Federal Reserve has indicated its intention to normalize interest rates going forward, a good sign for banks. With higher interest rates, the company can expect a rise in interest income going forward. Over the past 12 months, Bank of America has seen its share price rise 60%.

Bank of America Corp. (BAC) shares ended the week at $22.71, up 1.6% for the week.


Yahoo Reports Strong Earnings

Yahoo! Inc. (YHOO) announced its first quarter results on Tuesday, April 18. The technology and internet company reported strong results ahead of its acquisition by Verizon this quarter.

The company reported that revenue increased 22% to $1.33 billion. This exceeded the $1.23 billion predicted by analysts.

"As we enter our final quarter as an independent company, we are committed to finishing strong and planning for the best possible integration with Verizon," said Yahoo CEO Marissa Mayer. "With the transaction anticipated to complete in June, I've never been more proud of the improvements we've made to the business and the value we've delivered to our shareholders."

Yahoo reported earnings of $0.18 per share during the quarter. This surpassed estimates for earnings of $0.14 per share.

Yahoo is in the process of being acquired by Verizon, which announced plans to acquire the company in July 2016. The original plan was for Verizon to pay $4.83 billion for Yahoo's core internet business, but data breaches affecting Yahoo resulted in the price being lowered to $4.48 billion. Once the acquisition is complete, Yahoo will be combined with AOL into a new company called Oath.

Yahoo! Inc. (YHOO) shares ended the week at $47.02, up 1% for the week.

The Dow started the week of 4/17 at 20,485 and closed at 20,548 on 4/21. The S&P 500 started the week at 2,333 and closed at 2,349. The NASDAQ started the week at 5,822 and closed at 5,911.

Treasury Yields Fall Ahead of French Election
Yields on U.S. government bonds fell as the week of April 17 came to a close ahead of the French presidential election. Combined with uncertainty in Syria and North Korea, the French election is leading investors to seek haven investments like bonds.

The yield on the benchmark 10-year note fell to 2.23% during early Friday trading after closing at 2.24% on Thursday. The yield reached a high of 2.63% in mid-March, but has fallen steadily due to an increasing demand for government debt. Yields move inversely to prices, so as yields fall, prices rise.

The shift to government bonds has been the result of a desire for safer investments because of events abroad. Over the past few weeks, investors have grown concerned that possible western conflicts with Syria and North Korea could negatively impact markets.

Treasury yields rose sharply at the end of 2016 as investors and traders believed a Donald Trump presidency would result in deregulation and government spending that would boost the U.S. economy. A failed healthcare reform bill and delayed action on tax reform has dampened investor optimism, resulting in falling bond yields.

This week, investors shifted their concerns to France and its upcoming presidential election. Although pro-Europe candidate Emmanuel Macron currently leads the race, anti-Europe candidates Marine Le Pen and Jena-Luc Melenchon are gaining support.

"If there is any upset, we would have an ugly Monday,'' said Marc Bushallow, managing director of fixed income at Manning & Napier. "There would be flight to safety at least in the short term."

The 10-year Treasury note yield finished the week of 4/17 at 2.24%, while the 30-year Treasury note yield was 2.90%.

30-Year Rate Reaches Five-Month Low
Freddie Mac released its latest Primary Mortgage Market Survey (PMMS) on Thursday, April 20. The report showed rates continued to fall with the 30-year mortgage rate falling to its lowest point since November 2016.

The 30-year fixed rate mortgage averaged 3.97% this week. This represents a decrease from last week when it averaged 4.08%. Last year at this time, the 30-year fixed rate mortgage averaged 3.59%.

This week, the 15-year fixed rate mortgage averaged 3.23%. This was lower than last week's average of 3.34%. The 15-year fixed rate mortgage averaged 2.85% one year ago.

"The 30-year mortgage rate fell 11 basis points this week to 3.97%, dropping below the psychologically-important 4% level for the first time since November," said Sean Becketti, Chief Economist at Freddie Mac. "Weak economic data and growing international tensions are driving investors out of riskier sectors and into Treasury securities. This shift in investment sentiment has propelled rates lower."

Based on published national averages, the money market account finished the week of 4/17 at 0.75%. The 1-year CD finished at 1.31%.

Published April 21, 2017
Previous Articles
JP Morgan Reports Strong First Quarter
Bed Bath & Beyond's Earnings Top Forecasts
Carnival's Revenue Cruises Upward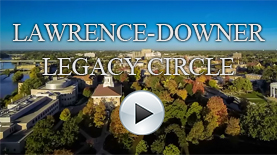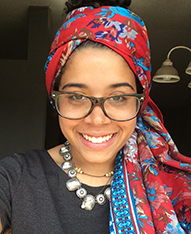 Shelby Harder, 2018

"Many students take for granted what a university has to offer. However, I am thankful every single day for the opportunity to attend this prestigious school. At Lawrence, you have the ability to engage in Socratic debates about the world we live in at dinner, play recreational or NCAA sports, and talk one on one with brilliant professors. At Lawrence, you don't just 'learn' a subject, you are immersed in it. You dive into the liberal arts and these professors show you the beauty in it all, and how everything is tied together. I am a Biochemistry major with a soft spot for rocket science, philosophy, and evolution. Lawrence is my dream school, and it would have never been possible without the Dr. Irving Auld and Dorothy Roher Auld Scholarship. I am forever grateful for their generosity."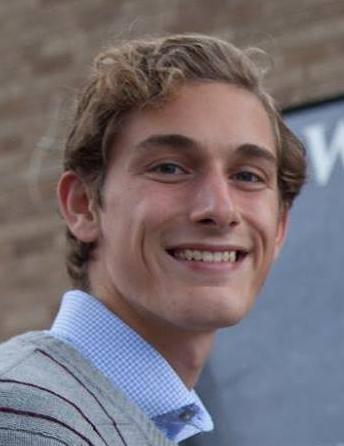 Max Loebl, 2017
Grace Gates Scholarship and Schade Family Scholarship
"Lawrence has been a life changing opportunity. My experience here is made possible by the Grace Gates Scholarship and the Schade Family Scholarship. I will always be grateful for the generosity that made my life at Lawrence a reality. I am incredibly thankful for the amazing education and lifelong connections I have made here. Beyond a doubt, my time at Lawrence has been a multifarious experience; playing varsity soccer, working in the Volunteer and Community Service Center, and now serving as the President of the Lawrence University Community Council. The times spent at Lawrence will be carried with me and cherished for the rest of my life."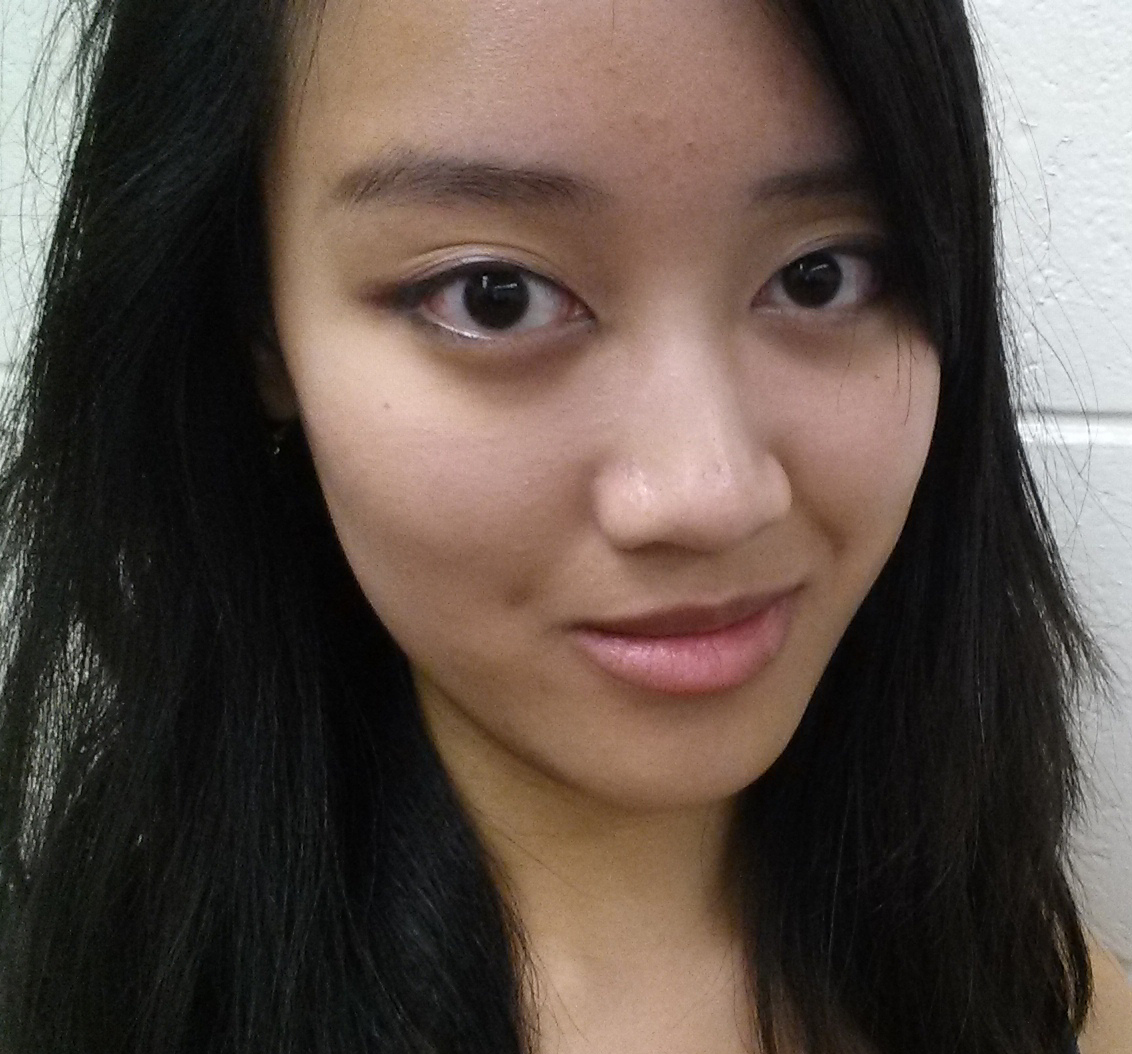 Magdalen D'Alessio, 2017
Lillian Seybold Wells Memorial Scholarship
"Hello, my name is Magdalen D'Alessio, I'm majoring in Psychology and minoring in Education Studies and History. I am extremely thankful to be a recipient of the Lillian Seybold Wells Memorial Scholarship as I have been able to further my education and pursue my extracurricular interests, including Dance Team, and participating in the many International programs offered on campus. I'm really glad to be able to attend Lawrence and hope to expand my knowledge of the world even further! In the near future, I plan to conduct an independent study regarding the relationship between the government and school systems and the importance of parental involvement!"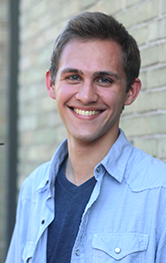 Joe Johnson, 2017
Amy Aplin Larsen Scholarship
"The Amy Aplin Larsen Scholarship has allowed me to pursue tons of opportunities at Lawrence as part of a liberal arts education. I have been able to take classes from close to a dozen different academic departments, perform in ensembles and theatre productions, and take part in shaping the Lawrence community. Regardless of what field I may go into, the connections I have made here at Lawrence with staff, faculty, and friends have been invaluable. Thank you!"