Title

Friday July 20, 2018
Finances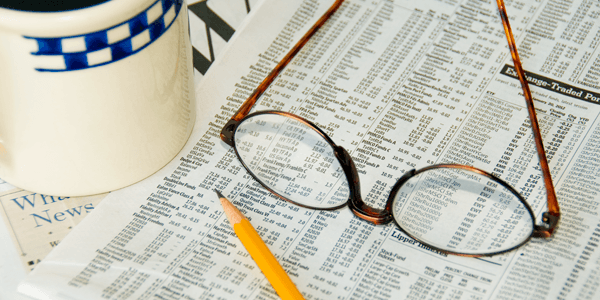 Pepsi's Snack Sales Send Shares Higher
PepsiCo, Inc. (PEP) reported quarterly earnings on Tuesday, July 10. The beverage and snack company posted better-than-expected revenue and profit thanks to a sales uptick in its Frito-Lay business.

Pepsi announced revenue of $16.09 billion for the second quarter. This is up 2% from revenue of $15.71 billion reported in the same quarter last year and above the $16.04 billion in revenue that Wall Street expected.

"We are pleased with our results for the second quarter and we remain on track to achieve the financial targets we set out at the beginning of the year," said Pepsi CEO Indra Nooyi. "The majority of our businesses performed very well, particularly our international divisions propelled by continued growth in developing and emerging markets, and our North America Beverages sector posted sequential net revenue and operating profit performance improvement."

The company reported net earnings of $1.82 billion, down from $2.11 billion reported one year ago. On an adjusted earnings per share basis, the company reported profit of $1.61 per share, surpassing the $1.52 per share that analysts predicted.

In order to combat its slowing soda sales, Pepsi continues to focus on boosting its marketing efforts, specifically for its Gatorade, Pepsi and Mountain Dew brands. These efforts may be working, as the company's North America beverages sales fell only 0.9% in the second quarter, marking the smallest drop in four quarters. It was the company's snack sales, however, that sent shares soaring after the company posted its earnings on Tuesday. Pepsi's North American Frito-Lay business experienced a 4.3% increase in sales for the quarter, which caused shares to rise more than 4% following the earnings report's release.

PepsiCo, Inc. (PEP) shares ended the week at $112.69, up 3.3% for the week.


Delta Beats Expectations Despite Rising Fuel Prices

Delta Air Lines, Inc. (DAL) released its quarterly earnings report on Thursday, July 12. The company managed to surpass Wall Street's earnings predictions, despite a surge in jet fuel costs.

Delta reported quarterly revenue of $11.78 billion. This is up 10% from last year's second quarter revenue of $10.75 billion.

"With an expected $2 billion higher fuel bill for 2018, we are now forecasting our full-year earnings to be $5.35 to $5.70 per share," said Delta CEO Ed Bastian. "We have seen early success in addressing the fuel cost increase and offset two-thirds of the impact in the June quarter. With strong revenue momentum, an improving cost trajectory, and a reduction of 50-100 [basis points] of underperforming capacity from our fall schedule, we have positioned Delta to return to margin expansion by year end."

The company announced quarterly profits of $1.03 billion, down from earnings of $1.19 billion one year ago. Delta reported adjusted quarterly earnings of $1.77 per share, topping the $1.73 per share that analysts predicted.

With jet fuel prices up 60% year-over-year, Delta continues to take steps to cut costs and increase profit. The airline announced plans to drop some of its underperforming flight routes and increase fare prices in response to rising fuel prices. Delta's fuel costs were up 38.8% in the second quarter alone and the company said that it expects this year's fuel bill to be $2 billion more than in 2017.

Delta Air Lines, Inc. (DAL) shares ended the week at $50.80, up 2.5% for the week.


Fastenal Tops Earnings Estimates, Shares Soar

Fastenal Company (FAST) announced quarterly earnings on Wednesday, July 11. The industrial and construction supply wholesaler reported better-than-expected earnings, causing shares to jump as much as 10% after the report was released.

Revenue for the second quarter reached $1.27 billion. This is up 13.1% from revenue of $1.12 billion reported during the same quarter last year and above the $1.26 billion in revenue that analysts expected.

"Our manufacturing demand is stable at very healthy levels," said Fastenal CEO Dan Florness during a call with investors on Wednesday. "We grew our sales 13.1% in the second quarter. That's our fifth straight quarter of double-digit growth."

Fastenal reported net earnings of $211.2 million, up from last year's second quarter earnings of $148.9 million. On an adjusted earnings per share basis, the company posted profit of $0.74 per share, surpassing the $0.66 per share Wall Street expected.

Fastenal is a wholesale provider of industrial and construction supplies, including fasteners, safety equipment, power tools, adhesives, plumbing tools and electrical equipment. The company's second quarter revenue boost was due, in part, to increased fastener product sales and vending sales. The company's fastener business, which includes sales of nuts, bolts and screws, experienced an 11.1% increase in sales in the second quarter, which is significant since the company's fastener sales represent 35% of Fastenal's gross revenue. The company also added more than 5,500 industrial vending devices, up 13.4% year-over-year.

Fastenal Company (FAST) shares ended the week at $55.24, up 14.4% for the week.

The Dow started the week of 7/9 at 24,519 and closed at 25,019 on 7/13. The S&P 500 started the week at 2,776 and closed at 2,801. The NASDAQ started the week at 7,732 and closed at 7,826.


Consumer Sentiment Dips, Sending Treasury Yields Lower
U.S. Treasury bond yields inched lower on Friday, retreating from Thursday's highs. The move came after a report released on Friday revealed that consumer sentiment hit a six-month low in July.

On Friday, a report released by the University of Michigan indicated that its index of consumer sentiment fell 1.1% to 97.1, which was below analysts' expected reading of 98.2. The report takes into consideration consumers' feelings towards economic conditions, government policies, personal finances, unemployment and interest rates.

The lower-than-expected reading is due, in part, to concerns over increased tariffs on imported goods and the effect that the tariffs could have on relations between the U.S. and China. Following the report's release, the yield on the 10-year Treasury note fell to 2.838%, while the yield on the 30-year Treasury bond slipped to 2.938%

"The darkening cloud on the horizon, however, is due to rising concerns about the potential negative impact of tariffs on the domestic economy," said the director of the University of Michigan's consumer survey, Richard Curtin, in a statement. "Among those in the top third of the income distribution (who account for half of consumer spending), 52% negatively mentioned the impact of tariffs on the economy in early July. The primary concerns expressed by consumers were a decline in the future pace of economic growth and an uptick in inflation."

Earlier in the week, the yield on the two-year Treasury note hit a 10-year high, rising to 2.593% after the Labor Department revealed that the consumer-price index rose 0.1% in June. This was below analysts' estimate of 0.2%, but still indicates that consumer prices are increasing at an annual pace of 2.9%, reaching a six-year high. After the report was released on Thursday, the yield on the 10-year Treasury note rose to 2.853%, up from 2.844% Wednesday.

"The overall picture is one in which just about every facet of the economy is starting to generate price pressures," said Eric Winograd, senior economist for AllianceBernstein. "There will still be monthly fluctuations here but, by and large, the distribution of price increases is more balanced than it has been in a long time."

The 10-year Treasury note yield closed at 2.83% on 7/13 while the 30-year Treasury bond yield was 2.93%.


Mortgage Rates Rise
Freddie Mac released its latest Primary Mortgage Market Survey (PMMS) on Thursday, July 12. The report revealed that mortgage rates were slightly higher than last week's averages.

The 30-year fixed rate mortgage averaged 4.53% this week, up from 4.52% last week. During this time last year, the 30-year fixed rate mortgage averaged 4.03%.

This week, the 15-year fixed rate mortgage averaged 4.02%, up from last week when it averaged 3.99%. Last year at this time, the 15-year fixed rate mortgage averaged 3.29%.

"The 10-year Treasury yield continues to hover along the same narrow range, as increased global trade tensions are causing investors to take a cautious approach," said Sam Khater, Chief Economist at Freddie Mac. "This in turn has kept borrowing costs at bay, which is certainly welcoming news for those looking to buy a home before the summer ends."

Based on published national averages, the money market account closed at 1.13% on 7/13. The 1-year CD finished at 2.41%.


Published July 13, 2018
Previous Articles
Walgreens' Stock Sinks Despite Beating Earnings Estimates
FedEx Delivers Strong Earnings
Adobe's Earnings Beat Wall Street's Estimates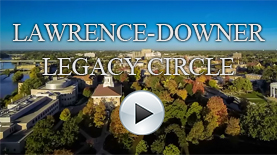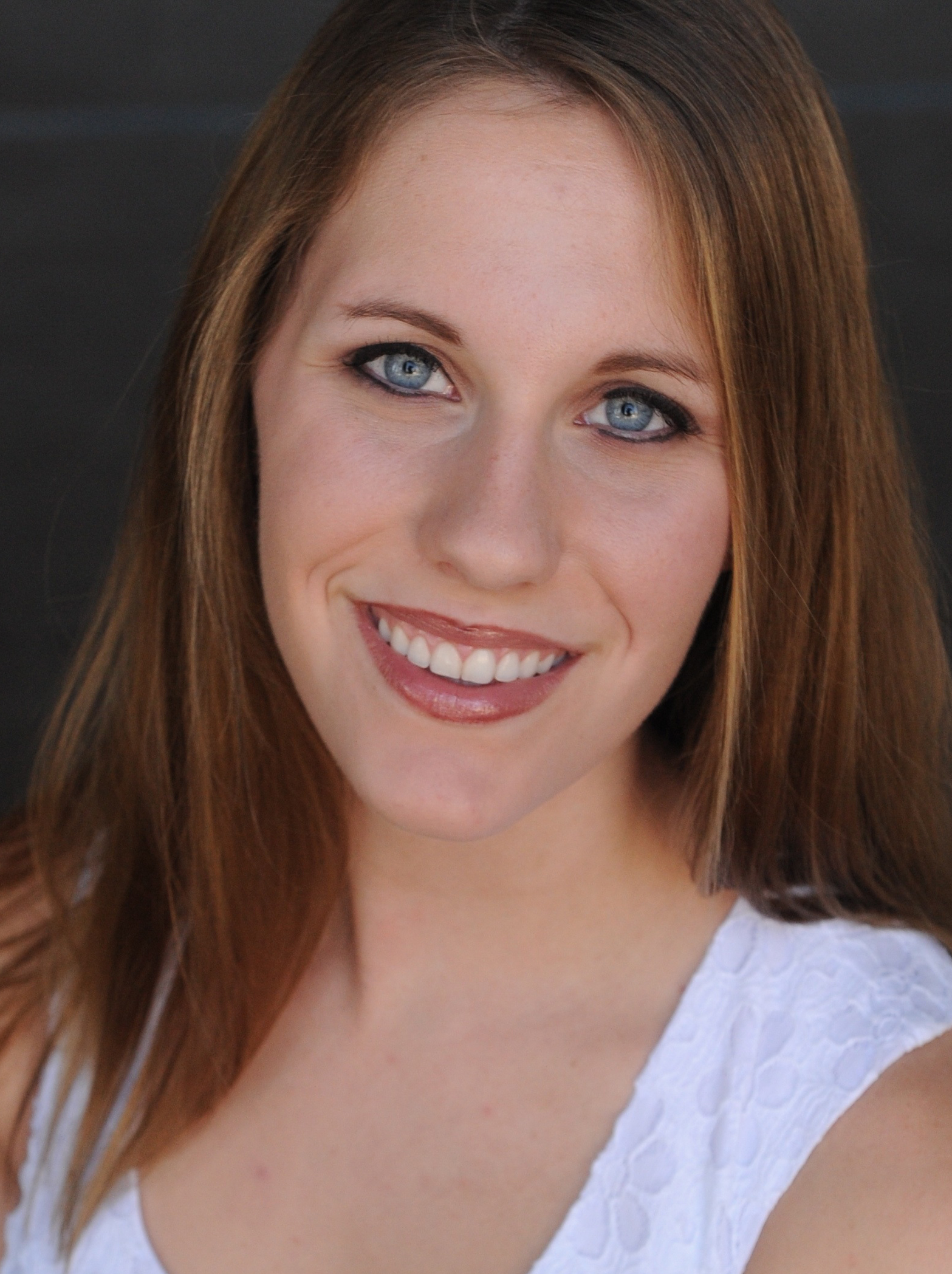 Shelby Harder, 2018
Dr. Irving Auld and Dorothy
Roher Auld Scholarship
"Many students take for granted what a university has to offer. However, I am thankful every single day for the opportunity to attend this prestigious school. At Lawrence, you have the ability to engage in Socratic debates about the world we live in at dinner, play recreational or NCAA sports, and talk one on one with brilliant professors. At Lawrence, you don't just 'learn' a subject, you are immersed in it. You dive into the liberal arts and these professors show you the beauty in it all, and how everything is tied together. I am a Biochemistry major with a soft spot for rocket science, philosophy, and evolution. Lawrence is my dream school, and it would have never been possible without the Dr. Irving Auld and Dorothy Roher Auld Scholarship. I am forever grateful for their generosity."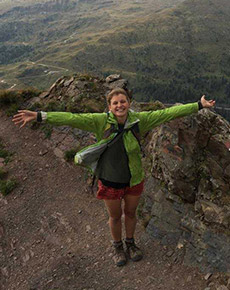 Juliana E. Olsen-Valdez, 2018
Carroll Family Scholarship
"Lawrence University is a great place for students looking to embrace their multi-interested approach to learning. As a Geology major, I have spent many long hours in laboratories. But, I have also had the opportunity to organize and lead students on outdoor backpacking trips, help build a stronger community for International students, participate in dialogues on campus initiatives, attend dozens of musical events, and study abroad in a field-based geology program, all while taking classes in a variety of academic spheres on campus. Lawrence, as an institution and student body, creates a collective of learners, listeners, and leaders who are continuously evolving their understanding of the world around them. I am fortunate to have the support of the Carroll Family Scholarship, so that I can say I am a part of this exceptional community too!"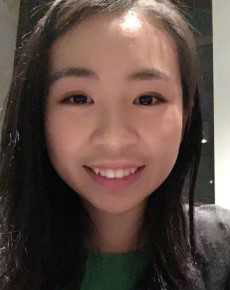 Weiqi "Vicky" Liang, 2019
Marian H. Cuff Endowed Scholarship
"Lawrence is a special institution with nice people around the campus. I better myself by trying out different things and using new ways to think critically. Even though I am a Philosophy major, I have successfully taken classes in Anthropology, Biology, Economics, and Government. In addition, I still find many great extracurricular opportunities to explore, such as singing with Viking Chorale, even though I am not a music major. While having the great experience of volunteering at the elderly center last year, I became an elder advocacy coordinator at the Volunteer Community Service Center. At Lawrence, I've learned to handle difficult academic problems while looking forward to exploring possible opportunities. I am very grateful to be awarded the Marian H. Cuff Endowed Scholarship for every year I have been here, and appreciate that the scholarship has provided this wonderful Lawrence experience to me."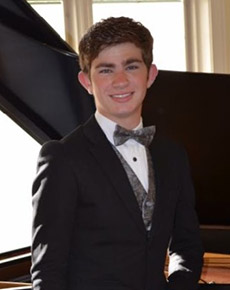 Anthony Cardella, 2018
Ansorge Family Scholarship
"I am so excited that I am able to attend Lawrence University. I know that I will make great progress studying piano with Dr. Michael Mizrahi. Since being at Lawrence I've already made a lot of progress and I really love it here. I am so grateful for the Ansorge Family Scholarship that made it possible for me to come to Lawrence because without it, I might not have been able to afford the cost of attending a school that is a great fit for me and a place where I will learn so much and go so far."