Title

Monday January 21, 2019
Finances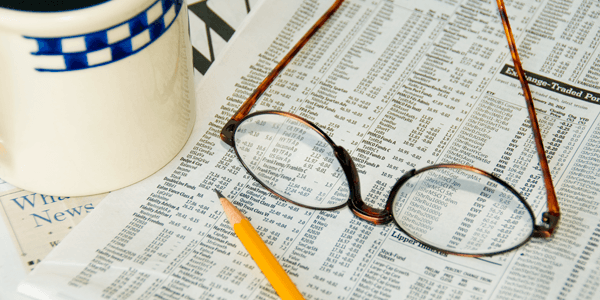 Netflix Announces Substantial Subscriber Growth
Netflix, Inc. (NFLX) released its latest quarterly and full-year earnings report on Thursday, January 17. The video streaming giant reported strong increases in subscriptions.

The company's revenue for the fourth quarter was $4.19 billion, just shy of the $4.21 billion expected by analysts. This was up from $3.29 billion during the same quarter last year. Netflix reported revenue of $15.8 billion for the full year.

"Fueling this growth was our high member satisfaction, which propelled us to finish 2018 with 139 million paying memberships, up 9 million from quarter start and up 29 million from the beginning of the year," said Netflix executives in a letter to shareholders. "Average paid memberships and [average selling price] rose 26% and 3% year over year, respectively."

Netflix reported net income of $133.93 million during the quarter, or $0.30 per share. During the same quarter last year, the company's net income totaled $185.52 million, or $0.41 per share. Estimates for earnings per share were $0.24.

The streaming giant announced on January 15 it would be increasing subscription prices. The increases range from approximately 13% to 18%, marking the company's largest increase to date. The price increase will start immediately for new subscribers. Existing subscribers will be notified and can expect their bills to increase within the next three months. Netflix was hoping to add 7.6 million subscribers in the quarter, but far exceeded this expectation by adding 8.8 million subscribers.

Netflix, Inc. (NFLX) shares ended the week at $339.10, relatively unchanged for the week.


Delta Releases Mixed Earnings

Delta Air Lines (DAL) released its quarterly and full-year earnings report on Tuesday, January 15. The airline company reported better-than-expected earnings, despite missing revenue estimates.

Delta reported quarterly revenue of $10.74 billion. This is up 5% from last year's fourth quarter revenue of $10.23 billion, but fell below Wall Street's predicted $10.83 billion. For the full year, Delta reported revenue of $44.44 billion.

"2018 was a successful year for Delta with record operational reliability, increasing customer satisfaction, and solid financial results in the face of higher fuel costs," said Delta CEO Ed Bastian. "Delta people are the foundation of our success and I am honored to recognize their efforts with $1.3 billion in profit sharing for 2018."

The company announced earnings of $1.02 billion for the quarter, which is up from earnings of $299 million one year ago. On an adjusted earnings per share basis, the company reported earnings of $1.49 per share, which was more than the $1.27 per share that analysts predicted.

Delta generated 8% revenue growth for the full-year, despite fuel prices rising more than 27% year-over-year. The airline reported a 10% increase in premium ticket revenue for the quarter, compared to 4% revenue growth for main cabin tickets. Delta expects earnings for the first quarter of 2019 to be flat with up to 2% growth due to the government shutdown among other concerns.

Delta Air Lines (DAL) shares ended the week at $48.11, relatively unchanged for the week.


Bank of America Reports Strong Earnings

Bank of America Corp. (BAC) announced its quarterly and full-year earnings on Wednesday, January 16. The nation's second largest bank in terms of assets reported record growth for the quarter and the full-year.

The company reported that revenue increased 11% during the fourth quarter to $22.7 billion. This was above the $22.4 billion analysts predicted. For the full-year, the company reported revenue of $91.2 billion.

"I am proud of our teammates who produced record earnings for the quarter and the year by driving responsible growth," said Bank of America CEO Brian Moynihan. "Our teammates worked for our customers and delivered solid loan and deposit growth, and other activity, while managing risk well."

Bank of America reported net income tripled year-over-year during the fourth quarter to $7.3 billion, or $0.70 per share. For the full-year, net income was $28.1 billion.

Bank of America's profits in its consumer banking business grew by 52% in the quarter. The company's net interest income in the quarter was 2.48%. This was 9 basis points higher year-over-year and exceeded analysts' projections of 2.45%. Bank of America shares jumped more than 8% following the earnings report's release.

Bank of America Corp. (BAC) shares ended the week at $29.30, up 13.7% for the week.

The Dow started the week of 1/14 at 23,881 and closed at 24,706 on 1/18. The S&P 500 started the week at 2,580 and closed at 2,671. The NASDAQ started the week at 6,908 and closed at 7,157.
Yields Rise Despite Global Uncertainty
Yields on the 10-year U.S. Treasury note fluctuated throughout the week amid global uncertainty and the U.S. government shutdown. Early in the week, Treasury yields dipped due to fears of a stalled "Brexit" and a challenge to British Prime Minister Theresa May's leadership.

On Tuesday, the British Parliament voted against Prime Minister May's plan for Britain to exit the European Union, commonly referred to as "Brexit," in a historic defeat of 432-202. Prime Minister May must present a different plan on Monday, January 21 in an attempt to gain approval from Parliament prior to its scheduled vote on January 29 and Brexit's deadline of March 29.

"Any of the solutions [to Brexit] that look likely, require an extension and the markets are being cautious," said Gina Miller, co-founder of investment firm SCM Direct. "Even if it is no deal and we go to [World Trade Organization] terms, we don't have the time to get all the legislation required by the 29th [of] March."

The Federal Reserve released its Beige Book on Wednesday, reporting a modest to moderate growth in a majority of districts with a dampened outlook for the future. On Friday, the Federal Reserve reported its industrial production report for December. Manufacturing production rose 1.1%, the largest gain in 10 months.

The benchmark 10-year Treasury note hit 2.782% during morning trading on Friday, up from Wednesday's high of 2.748%. The 30-year Treasury bond held steady at 3.101%, from a high of 3.107% on Wednesday.

"There are still a lot of [geopolitical] risks out there," said Wen Lu, U.S. rates strategist at TD Securities in New York. "Rates are going to stay in a range for the next couple of weeks."

The 10-year Treasury note yield closed at 2.78% on 1/18, while the 30-year Treasury bond yield was 3.10%.
Mortgage Rates Hold Steady
Freddie Mac released its latest Primary Mortgage Market Survey on Thursday, January 17. The report showed interest rates remained largely unchanged from last week.

This week, the 30-year fixed rate mortgage averaged 4.45%, unchanged from last week. At this time last year, the 30-year fixed rate mortgage averaged 4.04%.

The 15-year fixed rate mortgage averaged 3.88% this week, down from 3.89% the week prior. During the same period last year, the 15-year fixed rate mortgage averaged 3.49%.

"Weaker manufacturing data and a more dovish tone from the Federal Reserve left mortgage rates unchanged relative to last week," said Sam Khater, Chief Economist at Freddie Mac. "However, interest rate-sensitive sectors of the economy – such as consumer mortgage demand and homebuilder construction sentiment – are on the mend, which indicates that lower interest rates are beginning to have a positive impact on some segments of the economy."

Based on published national averages, the money market account closed at 1.22% on 1/18. The one-year CD finished at 2.57%.
Published January 18, 2019
Previous Articles
Simply Good Foods Misses the Mark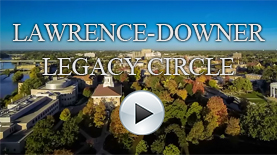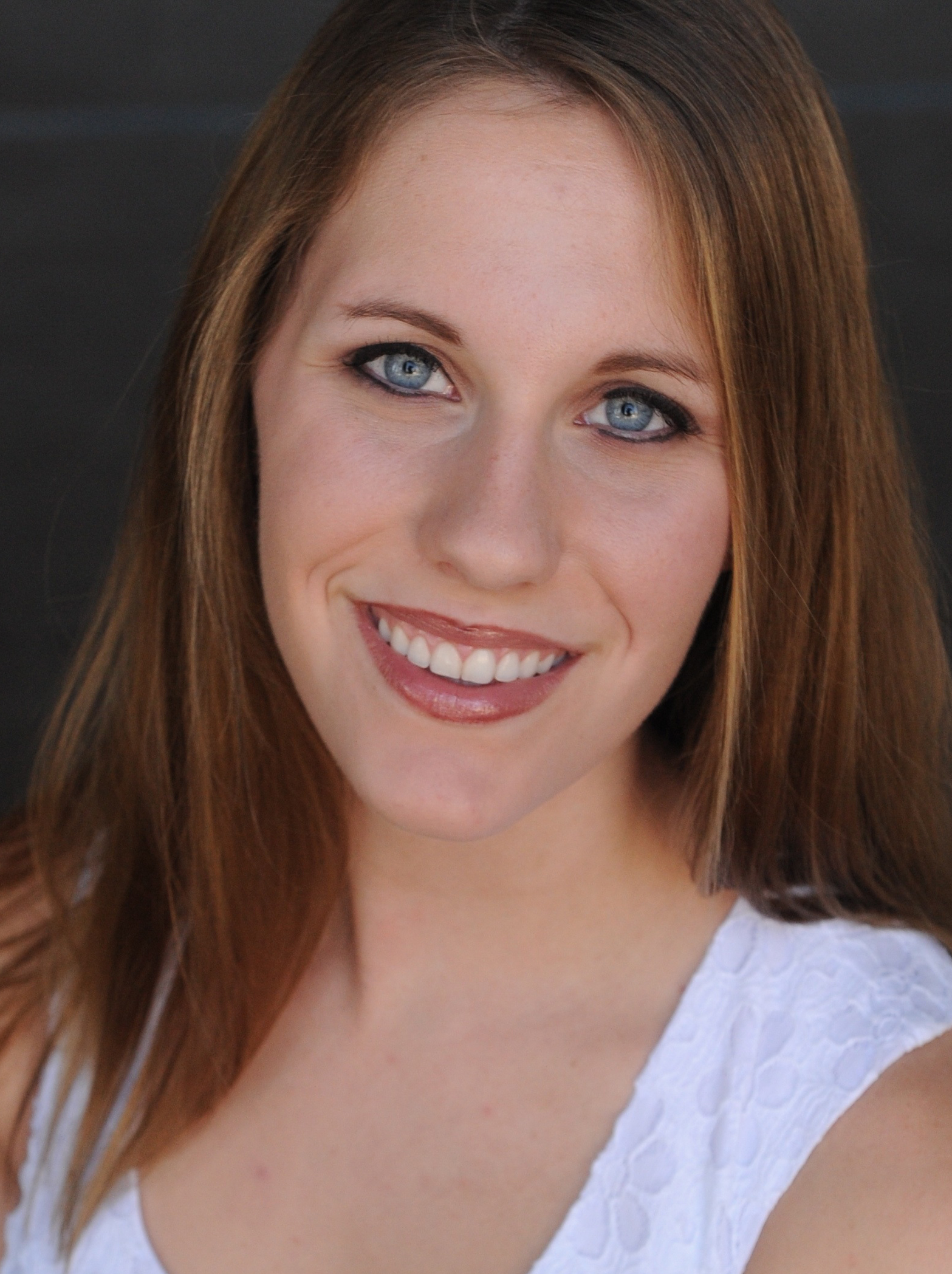 Shelby Harder, 2018
Dr. Irving Auld and Dorothy
Roher Auld Scholarship
"Many students take for granted what a university has to offer. However, I am thankful every single day for the opportunity to attend this prestigious school. At Lawrence, you have the ability to engage in Socratic debates about the world we live in at dinner, play recreational or NCAA sports, and talk one on one with brilliant professors. At Lawrence, you don't just 'learn' a subject, you are immersed in it. You dive into the liberal arts and these professors show you the beauty in it all, and how everything is tied together. I am a Biochemistry major with a soft spot for rocket science, philosophy, and evolution. Lawrence is my dream school, and it would have never been possible without the Dr. Irving Auld and Dorothy Roher Auld Scholarship. I am forever grateful for their generosity."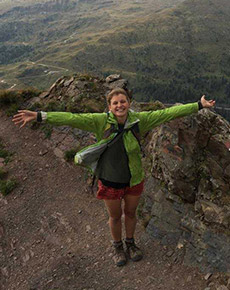 Juliana E. Olsen-Valdez, 2018
Carroll Family Scholarship
"Lawrence University is a great place for students looking to embrace their multi-interested approach to learning. As a Geology major, I have spent many long hours in laboratories. But, I have also had the opportunity to organize and lead students on outdoor backpacking trips, help build a stronger community for International students, participate in dialogues on campus initiatives, attend dozens of musical events, and study abroad in a field-based geology program, all while taking classes in a variety of academic spheres on campus. Lawrence, as an institution and student body, creates a collective of learners, listeners, and leaders who are continuously evolving their understanding of the world around them. I am fortunate to have the support of the Carroll Family Scholarship, so that I can say I am a part of this exceptional community too!"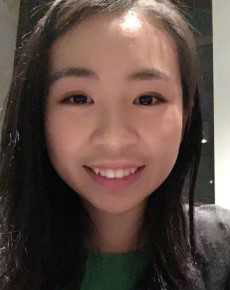 Weiqi "Vicky" Liang, 2019
Marian H. Cuff Endowed Scholarship
"Lawrence is a special institution with nice people around the campus. I better myself by trying out different things and using new ways to think critically. Even though I am a Philosophy major, I have successfully taken classes in Anthropology, Biology, Economics, and Government. In addition, I still find many great extracurricular opportunities to explore, such as singing with Viking Chorale, even though I am not a music major. While having the great experience of volunteering at the elderly center last year, I became an elder advocacy coordinator at the Volunteer Community Service Center. At Lawrence, I've learned to handle difficult academic problems while looking forward to exploring possible opportunities. I am very grateful to be awarded the Marian H. Cuff Endowed Scholarship for every year I have been here, and appreciate that the scholarship has provided this wonderful Lawrence experience to me."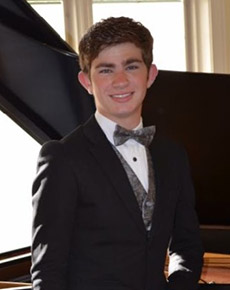 Anthony Cardella, 2018
Ansorge Family Scholarship
"I am so excited that I am able to attend Lawrence University. I know that I will make great progress studying piano with Dr. Michael Mizrahi. Since being at Lawrence I've already made a lot of progress and I really love it here. I am so grateful for the Ansorge Family Scholarship that made it possible for me to come to Lawrence because without it, I might not have been able to afford the cost of attending a school that is a great fit for me and a place where I will learn so much and go so far."