Title
Planned Giving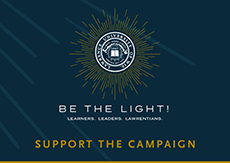 Finance News

Wednesday June 19, 2019
Finances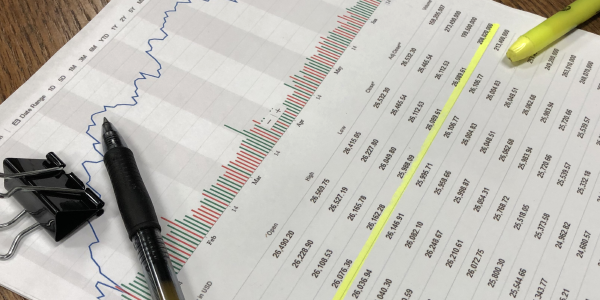 Chico's Earnings Fall
Chico's FAS Inc. (CHS) released its quarterly earnings report on Monday, June 10. The fashion company, which houses the Chico's, White House Black Market and Soma brands, reported a decline in net sales and net income.

The company posted net sales of $517.73 million for the quarter. This is down from $561.82 million in the same quarter last year.

"In the first quarter, we made significant changes to the Company's leadership and reset priorities for its growth and value creation," said Bonnie Brooks, interim CEO and President of Chico's. "Actions are now underway across all brands with a focus on three distinct areas that will positively impact our result.... Having led successful turnarounds at other major apparel retailers, I am confident that our action steps on the path forward are the ones needed to deliver our plans."

Net income for the first quarter slumped to $2.03 million, down from $29 million reported during the same quarter last year. On an adjusted earnings per share basis, the company posted earnings of $0.05 per share, surpassing the $0.03 per share that Wall Street predicted.

With sales misses at White House Black Market and its need for a new CEO, Chico's has been working to improve its bottom line. In order to reduce costs and increase profits, the company announced in January that it would close at least 250 under-performing brick and mortar stores. Chico's is working to build partnerships with online companies and investing in technological programs to compete with the virtual marketplace and boost sales.

Chico's FAS (CHS) shares closed at $3.37, down 1.7% for the week.


Dave and Buster's Disappoints Despite Upbeat Earnings

Dave and Buster's Entertainment, Inc. (PLAY) announced quarterly earnings on Tuesday, June 11. The Dallas-based dining and entertainment chain reported growth in revenue and earnings, but did not meet analysts' profit expectations, causing shares to drop 17% following the report's release.

Revenue climbed to $363.58 million, a 9.5% increase from revenue of $332.19 million reported in the same quarter last year. However, comparable store sales were down 0.3% and the company's revised forecast for fiscal 2020 provided revenue projections that were lower than originally anticipated.

"We delivered robust revenue and EPS growth and our new store performance remained strong, but comparable store sales were below expectations largely due to the Easter shift, which proved unfavorable this year," said Chief Executive Officer Brian Jenkins. "We are fully committed to executing on our four strategic priorities to strengthen the brand and remain focused on creating significant shareholder value over the long term."

Dave and Buster's reported quarterly net earnings of $42.44 million compared to last year's profit of $42.15 million, but this rise may be attributed to lower tax provisions. In fact, income before taxes decreased from $55.75 million last year to $53.69 million this year.

While earnings and growth appear to be strong, investors and analysts alike are concerned about the decrease in comparable store sales year-over-year. As more locations open, the sales gains from new stores reduce profit from Dave and Buster's already-established locations. With the opening of seven new stores during the first quarter of 2019 and the planned opening of 15-16 more by the end of the fiscal year, the looming question is whether Dave and Buster's can maintain demand at its already-established locations.

Dave and Buster's Entertainment, Inc. (PLAY) shares closed at $39.58, down 21.8% for the week.


H&R Block Stock Increases

H&R Block, Inc. (HRB) released its fourth quarter and yearly earnings on Tuesday, June 11. The company's shares have gained 14.4% over the past year, in contrast to the decline faced by the rest of the tax preparation industry.

Revenue came in at $2.33 billion for the quarter, down from $2.39 billion at the same time last year. For the full year, H&R Block reported a decrease in revenue of $3.09 billion, down 2.1% from $3.16 billion last year.

"I'm pleased with how our associates and franchisees executed year one of our enterprise strategy, as our strategic investments led to numerous improvements across our tax business," said Jeff Jones, H&R Block's President and CEO. "We delivered great value for our clients and took overall market share by offering upfront transparent pricing, focusing on the quality of our service, enhancing our DIY offerings, and innovating in Virtual."

H&R Block posted net income of $877.91 million for the quarter, down from $1.14 billion during the same quarter last year. For the full year, the company reported $422.51 million in net income, compared to $613.15 million during the previous year.

H&R Block also announced on Tuesday that it will acquire Wave Financial Inc., a Toronto-based accounting software firm, for $405 million. In a press release, Jones explained that he believes "Wave provides us the opportunity to accelerate our small business strategy and is a great strategic fit, as both companies can leverage each other's capabilities to bring tax and financial solutions to small business owners, serving more clients in more ways."

H&R Block (HRB) shares ended at $28.68, up 5.2% for the week.

The Dow started the week at 26,090 and closed at 26,090 on 6/14. The S&P 500 started the week at 2,886 and closed at 2,887. The NASDAQ started the week at 7,799 and closed at 7,797.
Treasury Yields Fall as Tensions Rise
Flaring international tension and weaker-than-usual inflation pressed Treasury yields down this week. Speculation regarding Iran's involvement in recent attacks paired with the latest Consumer Price Index Summary to drive up bond prices.

Two oil tankers were attacked on Thursday near the Gulf of Oman. On Friday, U.S. officials suggested that Iran was behind the attacks. Yields took a downturn following the attacks as cautious investors moved to the safety of bonds.

"It is the assessment by the United States government that the Islamic Republic of Iran is responsible for the attacks that occurred in the Gulf of Oman today," said U.S. Secretary of State Michael Pompeo. "This assessment is based on intelligence, the weapons used, the level of expertise needed to execute the operation, recent similar Iranian attacks on shipping, and the fact that no proxy group operating in the area has the resources and proficiency to act with such a high degree of sophistication."

During early trading on Friday, the benchmark 10-year Treasury note yield was at 2.092%, down from a high of 2.179% on Tuesday. The 30-year Treasury bond was trading at 2.592%, down from 2.658% on Tuesday.

On Wednesday, the Department of Labor released its latest Consumer Price Index Summary. The consumer price index (CPI) increased 0.1% in May, down from a 0.3% increase in April. Over the past 12 months, the CPI rose 1.8%.

"Inflation at the current run rate neither prevents nor forces action on rates," said Eric Winograd of AllianceBernstein. "It is low enough to allow for rate cuts but not so low as to require them."

The 10-year Treasury note yield closed at 2.09% on 6/14, while the 30-year Treasury bond yield was 2.59%.
Mortgage Rates Hold Steady
Freddie Mac released its latest Primary Mortgage Market Survey on Thursday, June 13. The report showed that rates were largely unchanged from last week.

The 30-year fixed rate mortgage remained at 3.82%. At this time last year, the 30-year fixed rate mortgage averaged 4.62%.

This week, the 15-year fixed rate mortgage averaged 3.26%, down from 3.28% last week. Last year at this time, the 15-year fixed rate mortgage averaged 3.83%.

"Mortgage rates were mostly unchanged from last week due to easing of trade tensions with Mexico which helped stabilize markets," said Sam Khater, Freddie Mac's Chief Economist. "These historically low rates should provide continued opportunities for current homeowners to refinance their mortgages — which combined with new homebuyer activity — will help sustain the momentum in the housing market in 2019."

Based on published national averages, the money market account closed at 1.22% on 5/31. The one-year CD finished at 2.57%.
Published June 14, 2019
Previous Articles
Salesforce's Shares Rise on Upbeat Earnings
Williams-Sonoma Reports Earnings
Target's Shares Jump on Upbeat Earnings
Macy's Earnings Beat Expectations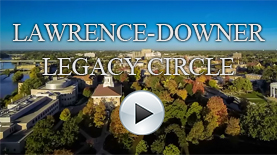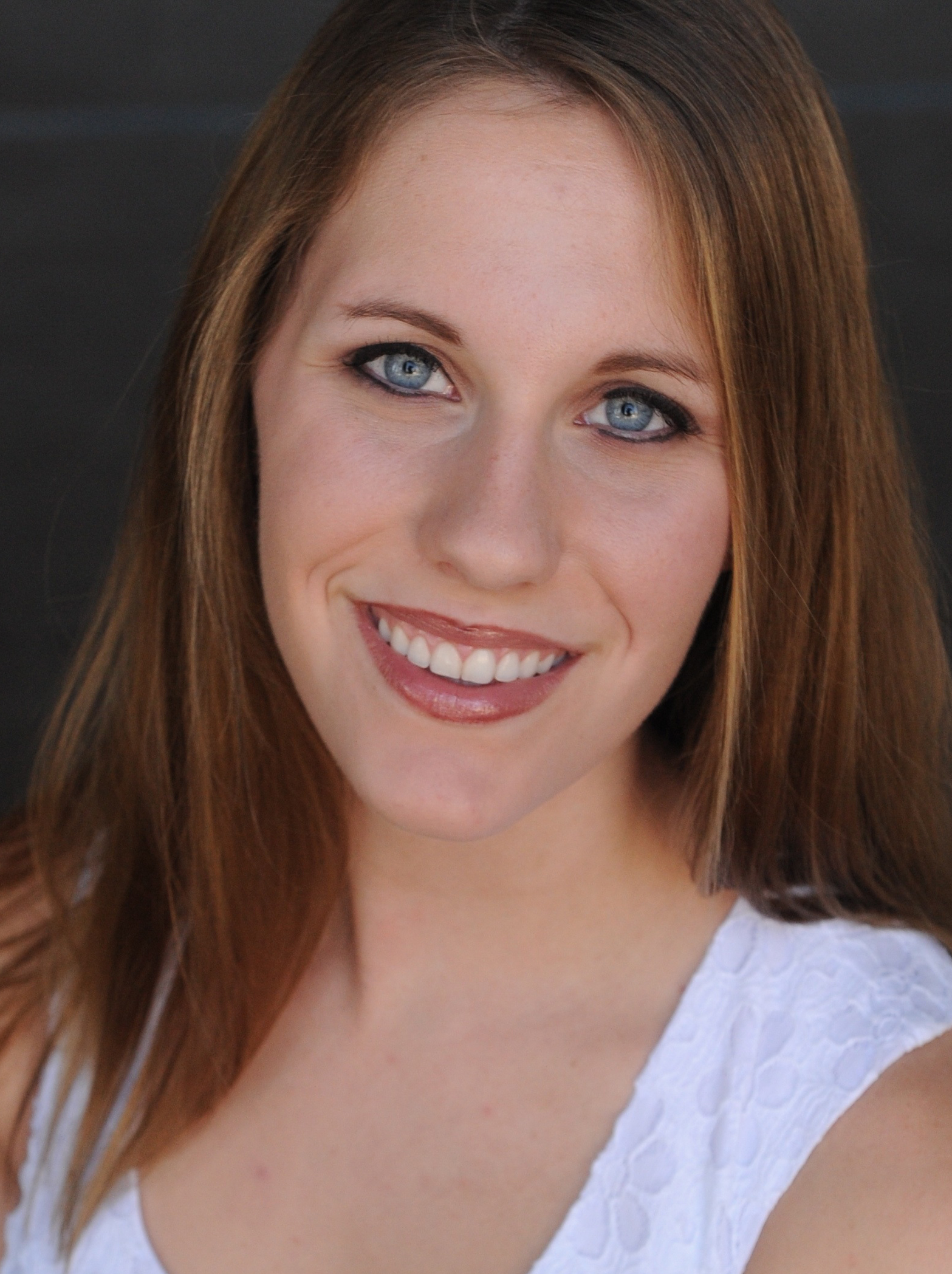 Shelby Harder, 2018
Dr. Irving Auld and Dorothy
Roher Auld Scholarship
"Many students take for granted what a university has to offer. However, I am thankful every single day for the opportunity to attend this prestigious school. At Lawrence, you have the ability to engage in Socratic debates about the world we live in at dinner, play recreational or NCAA sports, and talk one on one with brilliant professors. At Lawrence, you don't just 'learn' a subject, you are immersed in it. You dive into the liberal arts and these professors show you the beauty in it all, and how everything is tied together. I am a Biochemistry major with a soft spot for rocket science, philosophy, and evolution. Lawrence is my dream school, and it would have never been possible without the Dr. Irving Auld and Dorothy Roher Auld Scholarship. I am forever grateful for their generosity."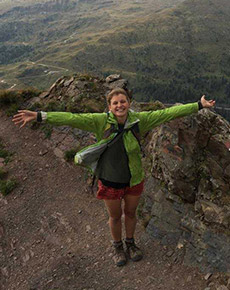 Juliana E. Olsen-Valdez, 2018
Carroll Family Scholarship
"Lawrence University is a great place for students looking to embrace their multi-interested approach to learning. As a Geology major, I have spent many long hours in laboratories. But, I have also had the opportunity to organize and lead students on outdoor backpacking trips, help build a stronger community for International students, participate in dialogues on campus initiatives, attend dozens of musical events, and study abroad in a field-based geology program, all while taking classes in a variety of academic spheres on campus. Lawrence, as an institution and student body, creates a collective of learners, listeners, and leaders who are continuously evolving their understanding of the world around them. I am fortunate to have the support of the Carroll Family Scholarship, so that I can say I am a part of this exceptional community too!"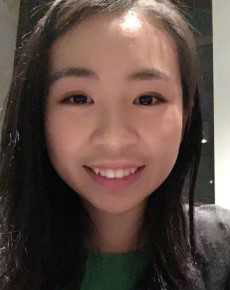 Weiqi "Vicky" Liang, 2019
Marian H. Cuff Endowed Scholarship
"Lawrence is a special institution with nice people around the campus. I better myself by trying out different things and using new ways to think critically. Even though I am a Philosophy major, I have successfully taken classes in Anthropology, Biology, Economics, and Government. In addition, I still find many great extracurricular opportunities to explore, such as singing with Viking Chorale, even though I am not a music major. While having the great experience of volunteering at the elderly center last year, I became an elder advocacy coordinator at the Volunteer Community Service Center. At Lawrence, I've learned to handle difficult academic problems while looking forward to exploring possible opportunities. I am very grateful to be awarded the Marian H. Cuff Endowed Scholarship for every year I have been here, and appreciate that the scholarship has provided this wonderful Lawrence experience to me."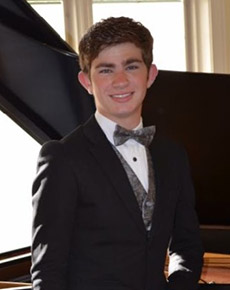 Anthony Cardella, 2018
Ansorge Family Scholarship
"I am so excited that I am able to attend Lawrence University. I know that I will make great progress studying piano with Dr. Michael Mizrahi. Since being at Lawrence I've already made a lot of progress and I really love it here. I am so grateful for the Ansorge Family Scholarship that made it possible for me to come to Lawrence because without it, I might not have been able to afford the cost of attending a school that is a great fit for me and a place where I will learn so much and go so far."