Saturday March 25, 2017
Finances
Adobe's Cloud-Based Software Sends Revenue Soaring
Adobe (ADBE) announced its quarterly earnings on Thursday, March 16. The digital-media and marketing-software firm reported revenue and profits that beat Wall Street's estimates, causing shares to reach record highs during after-hours trading.

Adobe reported quarterly revenue of $1.68 billion in the first quarter. Last year, revenue in the first quarter came in at $1.38 billion.

"Adobe achieved record revenue, profit and cash flow in Q1," said Adobe CFO Mark Garrett. "Our solid execution and business momentum combined with strong market tailwinds give us confidence in our ability to continue to deliver strong financial results. We remain bullish about our prospects for the rest of 2017 and beyond."

Adobe reported $398.4 million in net income for the first quarter, up from $254.3 million a year ago. On an earnings per share basis, profit rose to $0.94 per share compared to $0.66 per share in the same quarter last year.

Following the company's earnings release, shares surged 4% to a record high of $127.25 after the markets closed. Adobe has profited since its switch from its old packaged software to its new web-based subscriptions. The company's Creative Cloud package, which includes Photoshop and InDesign, has been particularly lucrative. The cloud-based software package brought in $1.14 billion in revenue for the quarter.

Adobe (ADBE) shares ended the week at $127.01, up 4.6% for the week.


Williams-Sonoma Reports Earnings Boost

Williams-Sonoma, Inc. (WSM) announced its fourth quarter earnings on Wednesday, March 15. The home goods retailer posted mixed results, but surpassed earnings expectations causing shares to jump 2% after earnings were released.

Williams-Sonoma announced quarterly revenue of $1.58 billion. This represents a decrease of 0.3% from last year's fourth quarter revenue of $1.59 billion.

"In 2016, we delivered revenues of over $5 billion, which included another year of double-digit growth across West Elm, our newer businesses Rejuvenation and Mark and Graham, and our company-owned global operations," said Williams-Sonoma President and CEO Laura Alber. "Additionally, from an operational perspective, we executed one of our best holiday seasons and delivered an improved customer experience which is at the center of everything we do."

Williams-Sonoma announced net earnings of $144.6 million, or $1.63 per share. Last year at this time, Williams-Sonoma reported net earnings of $141.1 million, or $1.55 per share.

Williams-Sonoma operates 618 stores worldwide, including stores exclusively featuring its Pottery Barn and West Elm brands. The company is doing particularly well in its e-commerce segment with over half of its sales in the fourth quarter coming from online purchases. During the fourth quarter, e-commerce sales were up 2.2% to $809 million, while in-store store sales declined 2.7% to $773 million.

Williams-Sonoma, Inc. (WSM) shares ended the week at $49.60, up 3.5% for the week.


Hostess Tempts Consumers' Appetites, Sales Rise

Hostess Brands, Inc. (TWNK) reported its latest quarterly earnings on Tuesday, March 14. The baked goods maker reported a jump in sales and revenue, thanks in large part to new products that are tempting consumers' sweet tooth.

Hostess announced revenue for the fourth quarter was $178.8 million, up from last year's fourth quarter revenue of $147.0 million. This was above the $170.7 million in revenue predicted by analysts.

"We are pleased with our strong revenue and profit growth for the year," said Hostess President and CEO Bill Toler. "Our financial performance this year benefited from increased distribution and product innovation initiatives as well as continuing to build market share on our core products. We continue to feel confident with our momentum heading in to 2017."

The company reported earnings per share for the fourth quarter were $0.14. This was above analysts' estimates of $0.13 per share.

Hostess, the maker of Ding Dongs, Donettes and Twinkies, credits its revenue increase to the launch of new products, including Deep Fried Twinkies, Sweet Shop brownies and the re-launch of Suzy Qs. After the acquisition of Superior Cake Products earlier this year, the company now occupies 16.7% of packaged sweet baked goods market. Shares in the baked-goods company climbed 1.4% the day after earnings were released.

Hostess Brands, Inc. (TWNK) shares ended the week at $16.05, up 0.3% for the week.

The Dow started the week of 03/13 at 20,899 and closed at 20,915 on 03/16. The S&P 500 started the week at 2,372 and closed at 2,378. The NASDAQ started the week at 5,863 and closed at 5,901.

Yields Decline on Fed Rate Forecast
U.S. Treasury yields edged lower on Friday after falling sharply on Wednesday following the Fed's rate increase announcement. The dip in yields on Friday was a reaction to the release of soft inflation data.

After boosting the fed-funds rate by 0.25% on Wednesday, the Fed disappointed investors with a hawkish pace of rate increases for the remainder of the year. Yields reacted accordingly, with the 10-year note falling 9.4 basis points to 2.5% and the 2-year note falling 6.9 basis points to 1.31% – marking the largest daily decrease for the two yields since last June.

"The reaction in the Treasury market reflects expectations on the part of some investors that the Fed would add an extra hike to the forecast for this year," said Ian Shepherdson, chief economist at Pantheon Macroeconomics. On Wednesday, the Fed announced that it foresees only two additional hikes this year and three more next year.

On Friday, yields continued to decline after data released by the University of Michigan indicated low inflation in early March. If inflation remains soft, some analysts predict that future interest rate increases could come at an even slower pace.

"The reason for the rates rally in the aftermath was the 5-10 year inflation print, which fell to a record low of 2.2%, which was the lowest level since the survey started in 1979," said Aaron Kohli, an interest rate strategist at BMO Capital Markets, in a note to clients. "To the extent that the Fed watches such indicators, it's not a good sign to be sure."

Other economic data released this week indicated that industrial production in February was flat, as mild weather reduced the need for home and office heating, causing utility use to decline. However, February's mining output numbers, which include oil and gas production, revealed the largest two-month gain since 2008. Additionally, factory output increased 0.5% in February.

"In short, the details were much stronger than the utilities-depressed headline," Jim O'Sullivan, chief US economist at High Frequency Economics, said in a note. "Manufacturing rose solidly and mining was up sharply. Both of those sectors appear to have picked up."

The 10-year Treasury note yield finished the week of 03/13 at 2.50%, while the 30-year Treasury note yield was 3.11%.

Mortgage Rates Increase
Freddie Mac released its latest Primary Mortgage Market Survey (PMMS) on Thursday, March 16. Mortgage rates have continued to move higher for the second week in a row.

The 30-year fixed rate mortgage averaged 4.30% this week. This represents an increase from last week when it averaged 4.21%. Last year at this time, the 30-year fixed rate mortgage averaged 3.73%.

This week, the 15-year fixed rate mortgage averaged 3.50%. This was higher than last week's average of 3.42%. The 15-year fixed rate mortgage averaged 2.99% one year ago.

"As expected, the FOMC announced its first rate hike of 2017 and hinted at additional increases throughout the remainder of the year," said Sean Becketti, Chief Economist at Freddie Mac. "Although our survey was conducted prior to the Fed's decision, the release of the February jobs report all but guaranteed a rate hike and boosted the 30-year mortgage rate 9 basis points to 4.30% this week. Increasing inflation, continued gains in the labor market and the Fed's intentions for further rate increases - all three will keep pushing mortgage rates up this year."

Based on published national averages, the money market account finished the week of 03/13 at 0.71%. The 1-year CD finished at 1.26%.

Published March 17, 2017
Previous Articles
H&R Block Releases Earnings Report
Tesla Reports Net Loss Despite Increased Sales
Pepsi Reports Increased Revenue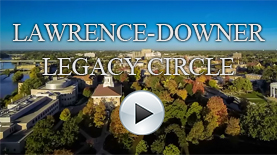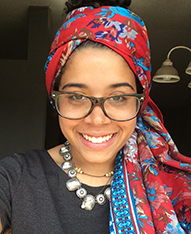 Shelby Harder, 2018

"Many students take for granted what a university has to offer. However, I am thankful every single day for the opportunity to attend this prestigious school. At Lawrence, you have the ability to engage in Socratic debates about the world we live in at dinner, play recreational or NCAA sports, and talk one on one with brilliant professors. At Lawrence, you don't just 'learn' a subject, you are immersed in it. You dive into the liberal arts and these professors show you the beauty in it all, and how everything is tied together. I am a Biochemistry major with a soft spot for rocket science, philosophy, and evolution. Lawrence is my dream school, and it would have never been possible without the Dr. Irving Auld and Dorothy Roher Auld Scholarship. I am forever grateful for their generosity."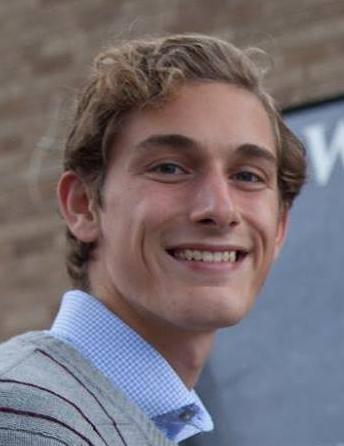 Max Loebl, 2017
Grace Gates Scholarship and Schade Family Scholarship
"Lawrence has been a life changing opportunity. My experience here is made possible by the Grace Gates Scholarship and the Schade Family Scholarship. I will always be grateful for the generosity that made my life at Lawrence a reality. I am incredibly thankful for the amazing education and lifelong connections I have made here. Beyond a doubt, my time at Lawrence has been a multifarious experience; playing varsity soccer, working in the Volunteer and Community Service Center, and now serving as the President of the Lawrence University Community Council. The times spent at Lawrence will be carried with me and cherished for the rest of my life."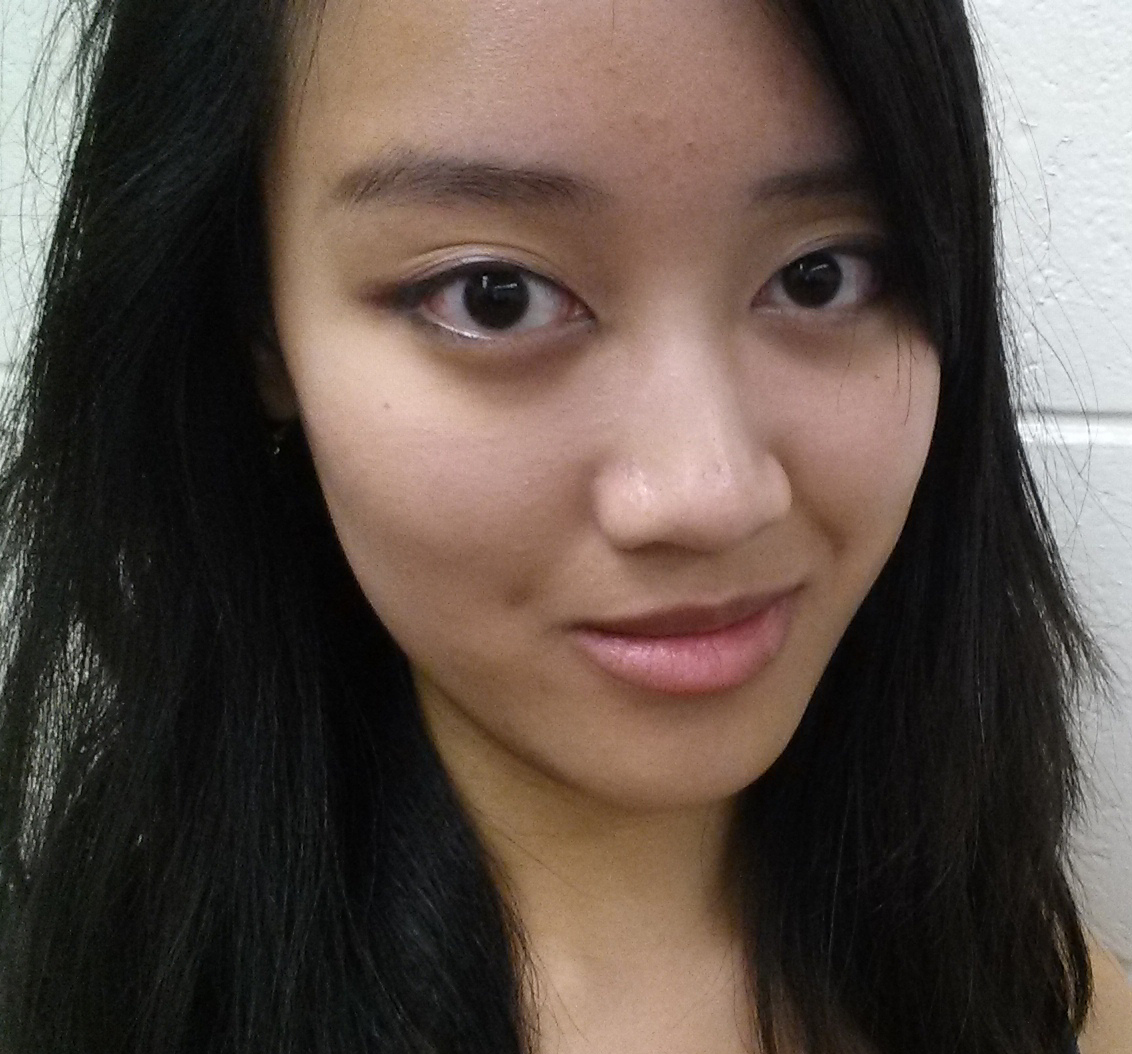 Magdalen D'Alessio, 2017
Lillian Seybold Wells Memorial Scholarship
"Hello, my name is Magdalen D'Alessio, I'm majoring in Psychology and minoring in Education Studies and History. I am extremely thankful to be a recipient of the Lillian Seybold Wells Memorial Scholarship as I have been able to further my education and pursue my extracurricular interests, including Dance Team, and participating in the many International programs offered on campus. I'm really glad to be able to attend Lawrence and hope to expand my knowledge of the world even further! In the near future, I plan to conduct an independent study regarding the relationship between the government and school systems and the importance of parental involvement!"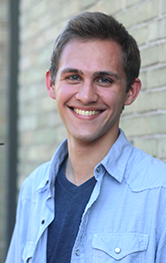 Joe Johnson, 2017
Amy Aplin Larsen Scholarship
"The Amy Aplin Larsen Scholarship has allowed me to pursue tons of opportunities at Lawrence as part of a liberal arts education. I have been able to take classes from close to a dozen different academic departments, perform in ensembles and theatre productions, and take part in shaping the Lawrence community. Regardless of what field I may go into, the connections I have made here at Lawrence with staff, faculty, and friends have been invaluable. Thank you!"