Title

Friday August 18, 2017
Finances
Disney Delivers Mixed Earnings Report
The Walt Disney Company (DIS) announced quarterly earnings on Tuesday, August 8. The company surpassed earnings predictions but reported decreased profit and lower revenue year-over-year.

The company reported quarterly revenue of $14.24 billion. This was a decrease from last year's third quarter revenue of $14.28 billion and less than the $14.42 billion in revenue that Wall Street expected.

"Our results for the quarter reflect the underlying strength of our brands and franchises, and our continued investment in high-quality content," said Disney CFO Christine M. McCarthy. "Our ability to successfully execute on our core strategy, coupled with our plans for new direct-to-consumer offerings, give us continued confidence in our ability to drive shareholder value."

Disney announced net earnings of $2.37 billion, or $1.58 per share. This was down from $2.60 billion, or $1.62 per share that the company reported in the same quarter one year ago but was above the $1.55 per share expected by analysts.

On Tuesday, Disney revealed that, starting in 2019, it will discontinue streaming new film releases on Netflix, which disappointed investors and caused shares to fall 3%. The company announced that it will be launching its own direct-to-consumer streaming service in 2019 in addition to its ESPN-branded multi-sport video streaming service, which is slated to become available early next year. To make this vision a reality, on Tuesday, Disney said that it will pay $1.58 billion to acquire an additional 42% stake in the streaming service provider BAMTech—making Disney a majority owner of 75% of the company.

The Walt Disney Company (DIS) shares ended the week at $102.00, down 5.5% for the week.


Snap's Shares Hit All-Time Low

Snap Inc. (SNAP) released its latest quarterly earnings report on Thursday, July 28. The social media company's shares hit an all-time low following the report's release due to earnings and revenue that fell below Wall Street's expectations.

Snap's revenue for the quarter reached $181.67 million. While this is up from revenue of $71.80 million reported during the same quarter last year, it was below analysts' estimates of $186 million.

"We made a lot of great progress this quarter," said Snap CEO Evan Spiegel in a conference call with investors on Thursday. "Snap-chatters now visit more frequently, spend more time and create more snaps than ever before, both in aggregate and on a per user basis. Daily active user growth remains solid with 173 million people using Snapchat every day on average during the quarter."

The company reported a loss in net income for the quarter of $443.09 million or $0.36 per share, compared to a loss of $115.894 million or $0.14 per share during the prior year's quarter. The loss was greater than the $0.30 per share that analysts predicted.

While Snap boasted having 173 million daily active users in the quarter, investors were disappointed because this was about two million users less than what was predicted. Snap has faced fierce competition from rivals, including Facebook's Instagram, which allows users to post videos and images that disappear after 24 hours through "Instagram Stories." The feature replicates Snapchat and has become as popular as Snapchat itself with more than 250 million daily active users. Snap's shares were down 16% in after-hours trading on Thursday.

Snap Inc. (SNAP) shares ended the week at $11.82, down 16.5% for the week.


Blue Apron Predicts More Losses Ahead, Shares Suffer

Blue Apron Holdings, Inc. (APRN) reported quarterly earnings on Thursday, August 10. The company's first earnings report since its public offering disappointed investors with an earnings loss that was worse than expected.

Blue Apron announced revenue for the second quarter was $238.06 million, which was more than the $235.80 in revenue that Wall Street predicted. Last year, revenue in the second quarter was $201.92 million.

"We recently strengthened our balance sheet as a result of our initial public offering, convertible note issuance and the expansion of our revolving credit facility," said Blue Apron CEO Matt Salzberg. "We are beginning a new chapter as a public company, and remain focused on our long-term strategy to build an iconic consumer brand, develop a more diverse product portfolio, and further build out an end-to-end supply chain platform."

The company reported a loss in net income of $31.63 million, or $0.47 per share. This was worse than the loss of $0.30 per share that analysts were expecting.

Following the report's release on Thursday, Salzberg told investors that the company expects further losses in the second half of the year due to delays and unexpected costs related to opening its new facility in New Jersey. The news caused shares to plummet 15%. The company has struggled since it went public in June due to concern that competition from other meal kit delivery services will hurt Blue Apron's revenue—including Amazon, the newest company to step into the meal kit competition arena. Amazon filed a trademark last month for its own food kit service, which the company is now testing in certain markets for AmazonFresh customers.

Blue Apron Holdings, Inc. (APRN) shares ended the week at $5.12, down 15.2% for the week.

The Dow started the week of 8/7 at 22,100 and closed at 21,859 on 8/11. The S&P 500 started the week at 2,477 and closed at 2,441. The NASDAQ started the week at 6,361 and closed at 6,256.

Yields Fall on Weak Inflation Data and Tensions with North Korea
Treasury yields fell on Friday following news that inflation numbers failed to meet expectations last month. These inflation numbers, coupled with geopolitical tensions between the U.S. and North Korea this week, caused yields to hit six-week lows and bond prices to rise in response to increased demand for safe-haven assets.

Data released by the Labor Department on Friday revealed that the consumer price index (CPI), a popular inflation measure, rose only 0.1% in July compared to the 0.2% that economists expected. The news cast further doubt on the potential for a rate increase by the Federal Reserve before the end of the year.

"The cooling of inflation this late in the economic cycle calls into question just how strong the economy is," said Chris Rupkey, chief financial economist at MUFG Union Bank. "Today's report is just the sort of ammunition the Fed doves need to argue against additional rate hikes this year or even next year if they don't get confirmation that inflation is headed higher towards the Fed's 2.0% target."

On Friday, the 10-year and 30-year Treasury notes fell to six week lows. The 10-year note dropped to 2.182% following the CPI data release, compared to 2.211% late in the day on Thursday.

Earlier in the week, geopolitical tensions sparked between the U.S. and North Korea following President Trump's warning to North Korea that it would face "fire and fury" if it continued to threaten the United States. North Korea's leader, Kim Jong-un, responded by revealing plans to fire missiles near the U.S. territory of Guam. The exchange of threats caused a sell-off in global markets and drove investors toward safe haven assets, including U.S. bonds.

"Right now it is all about risk management," said aid Edward Acton, an interest-rate strategist with Citigroup Inc. "Treasuries as always remain a haven asset and garner support in these moments."

The 10-year Treasury note yield finished the week of 8/7 at 2.19%, while the 30-year Treasury note yield was 2.79%.

Mortgage Rates Move Lower
Freddie Mac released its latest Primary Mortgage Market Survey (PMMS) on Thursday, August 10. The report revealed that mortgage rates fell, with the 30-year fixed mortgage rate hitting its lowest point in six weeks.

The 30-year fixed rate mortgage averaged 3.90% this week. This represents a decrease from last week when it averaged 3.93%. Last year at this time, the 30-year fixed rate mortgage averaged 3.45%.

This week, the 15-year fixed rate mortgage averaged 3.18%— unchanged from last week. The 15-year fixed rate mortgage averaged 2.76% one year ago.

"After holding relatively flat last week, the 10-year Treasury yield fell 4 basis points this week," said Sean Becketti, Chief Economist at Freddie Mac. "The 30-year mortgage rate moved in tandem with Treasury yields, dropping 3 basis points to 3.90%. Earlier this week, Federal Reserve officials highlighted the influence of continued weak inflation data on rates."

Based on published national averages, the money market account finished the week of 8/7 at 0.64%. The 1-year CD finished at 1.43%.

Published August 11, 2017
Previous Articles
Apple Earnings Exceed Expectations
American Express Reports Decreased Profits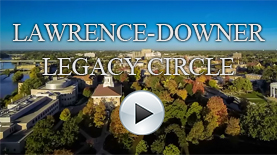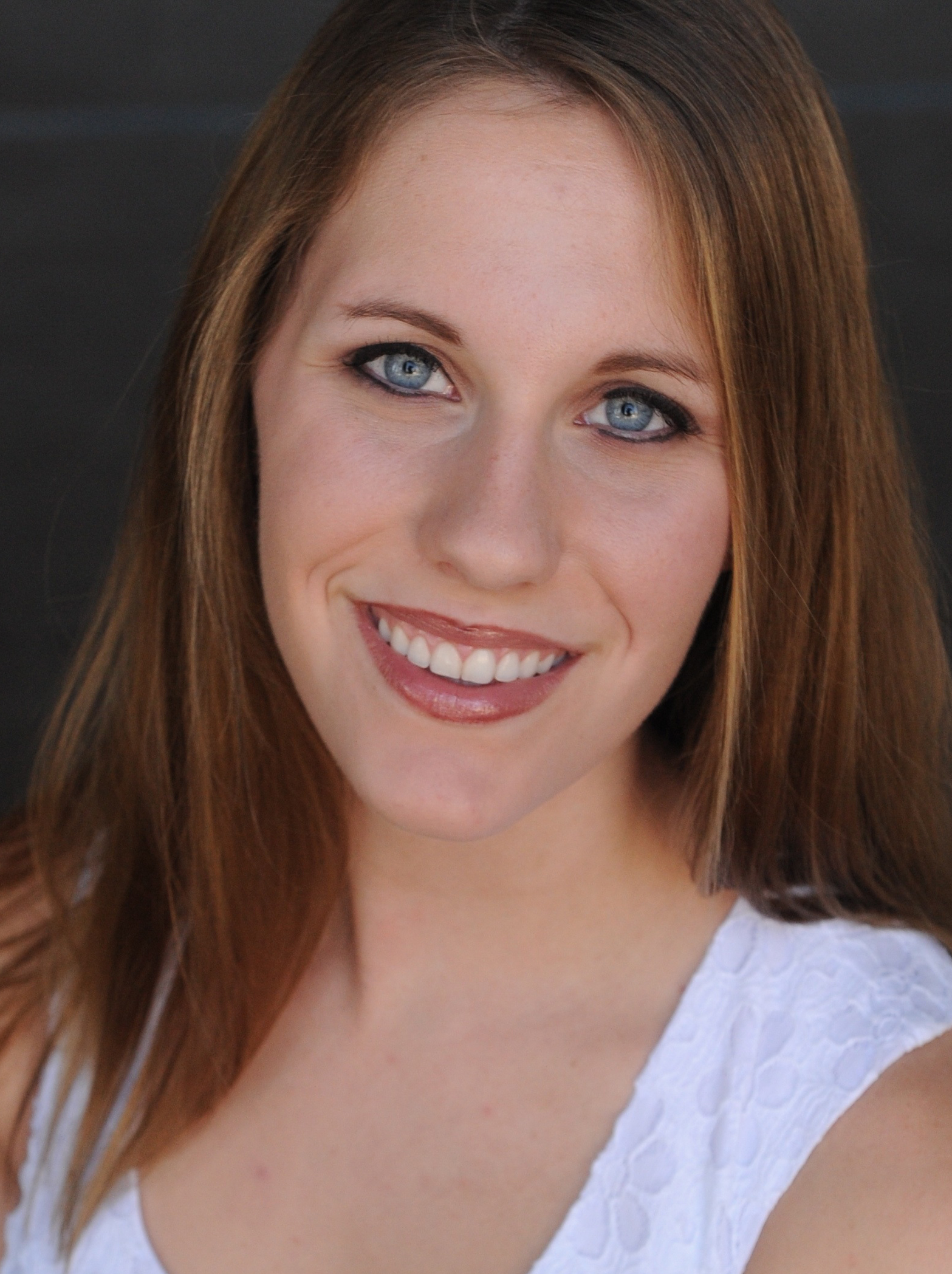 Shelby Harder, 2018
Dr. Irving Auld and Dorothy
Roher Auld Scholarship
"Many students take for granted what a university has to offer. However, I am thankful every single day for the opportunity to attend this prestigious school. At Lawrence, you have the ability to engage in Socratic debates about the world we live in at dinner, play recreational or NCAA sports, and talk one on one with brilliant professors. At Lawrence, you don't just 'learn' a subject, you are immersed in it. You dive into the liberal arts and these professors show you the beauty in it all, and how everything is tied together. I am a Biochemistry major with a soft spot for rocket science, philosophy, and evolution. Lawrence is my dream school, and it would have never been possible without the Dr. Irving Auld and Dorothy Roher Auld Scholarship. I am forever grateful for their generosity."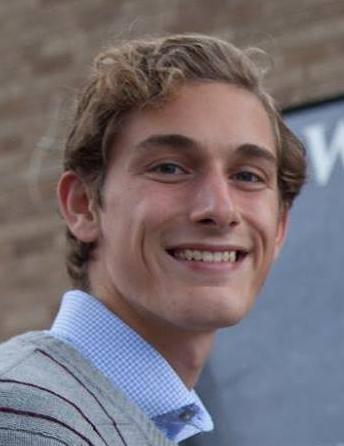 Max Loebl, 2017
Grace Gates Scholarship and Schade Family Scholarship
"Lawrence has been a life changing opportunity. My experience here is made possible by the Grace Gates Scholarship and the Schade Family Scholarship. I will always be grateful for the generosity that made my life at Lawrence a reality. I am incredibly thankful for the amazing education and lifelong connections I have made here. Beyond a doubt, my time at Lawrence has been a multifarious experience; playing varsity soccer, working in the Volunteer and Community Service Center, and now serving as the President of the Lawrence University Community Council. The times spent at Lawrence will be carried with me and cherished for the rest of my life."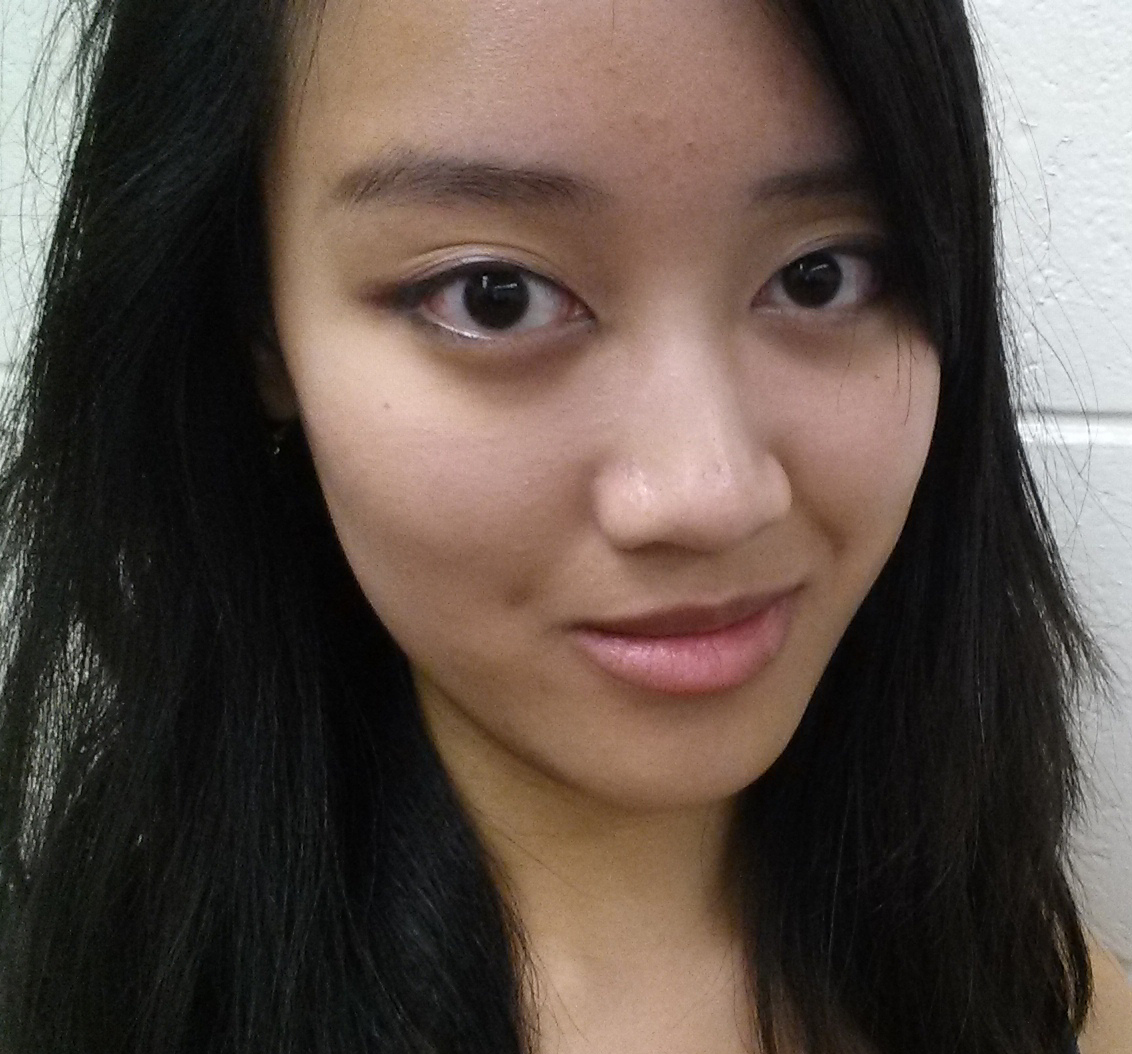 Magdalen D'Alessio, 2017
Lillian Seybold Wells Memorial Scholarship
"Hello, my name is Magdalen D'Alessio, I'm majoring in Psychology and minoring in Education Studies and History. I am extremely thankful to be a recipient of the Lillian Seybold Wells Memorial Scholarship as I have been able to further my education and pursue my extracurricular interests, including Dance Team, and participating in the many International programs offered on campus. I'm really glad to be able to attend Lawrence and hope to expand my knowledge of the world even further! In the near future, I plan to conduct an independent study regarding the relationship between the government and school systems and the importance of parental involvement!"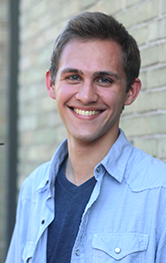 Joe Johnson, 2017
Amy Aplin Larsen Scholarship
"The Amy Aplin Larsen Scholarship has allowed me to pursue tons of opportunities at Lawrence as part of a liberal arts education. I have been able to take classes from close to a dozen different academic departments, perform in ensembles and theatre productions, and take part in shaping the Lawrence community. Regardless of what field I may go into, the connections I have made here at Lawrence with staff, faculty, and friends have been invaluable. Thank you!"