Title
Planned Giving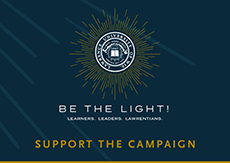 Finance News

Thursday August 6, 2020
Savvy Living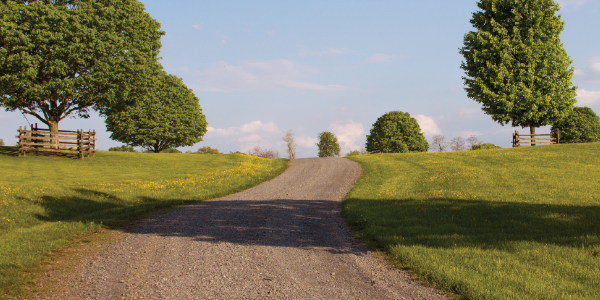 Stretching Tips to Help Gain Flexibility and Reduce Pain
Can you offer some good stretching tips for those who are staying home during the pandemic? I have gotten so stiff and achy in recent years that I have a hard time doing basic activities like bending over to tie my shoes.

Of all possible exercises, stretching tends to be the most neglected, yet nothing is more vital to keeping an aging body limber and injury free.

As we age, decreased physical activity can cause our muscles to lose elasticity. This can make common day-to-day activities difficult—like reaching down to tie your shoes or looking over your shoulder to back your car out of the driveway.

The good news is, by incorporating some simple stretching exercises into your routine (at least three times a week) you can greatly improve flexibility, balance, posture and circulation. You can also relieve pain and stress and prevent injuries. Stretching is important as a warm-up and cool-down for more vigorous activities. Additionally, leg stretching is an excellent way to prevent nighttime leg cramps.


Simple Stretches

Stretching exercises should focus on muscles in the neck, shoulders, arms, chest, back, hips, thighs, hamstrings and calves. If you have had hip or back surgery, you should talk to your doctor before doing any lower-back flexibility exercises.

While stretching, it is very important to listen to your body. You only want to stretch each muscle group to the point where the muscle feels tight. If it starts to hurt, you have gone too far. Back off to the point where you do not feel any pain, then hold that stretch for about 10 to 20 seconds. Relax, then repeat three to five times, each time trying to stretch a little farther, but not bouncing. Bouncing greatly increases your risk of injury.

It is also a good idea to warm up a little before you start stretching by walking in place and pumping your arms. Always remember to breathe while you stretch. Also, keep in mind that muscles that have not been stretched in a while take time to regain their flexibility. So be patient and go slow.

If you do not have much experience with stretching, the National Institute on Aging offers a free online guide that provides illustrated examples of flexibility exercises to help you get started. Go to order.nia.nih.gov and type in "Exercise & Physical Activity: Your Everyday Guide from The National Institute on Aging."

There are also senior fitness programs, like SilverSneakers and Silver&Fit, that currently offer online flexibility and balance videos that guide you through a series of stretching exercises you can do at home during the pandemic. There are also a wide variety of stretching exercise DVDs or videos you could purchase.

Savvy Living is written by Jim Miller, a regular contributor to the NBC Today Show and author of "The Savvy Living" book. Any links in this article are offered as a service and there is no endorsement of any product. These articles are offered as a helpful and informative service to our friends and may not always reflect this organization's official position on some topics. Jim invites you to send your senior questions to: Savvy Living, P.O. Box 5443, Norman, OK 73070.


Published July 31, 2020
Previous Articles
What Happens if I do not Have a Will?
Video Calling Solutions for the Tech-Challenged
Can I Stop Receiving Social Security if I Go Back to Work?
RV Travel Tips in the Summer of COVID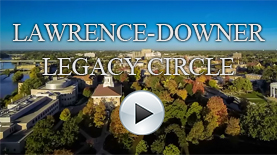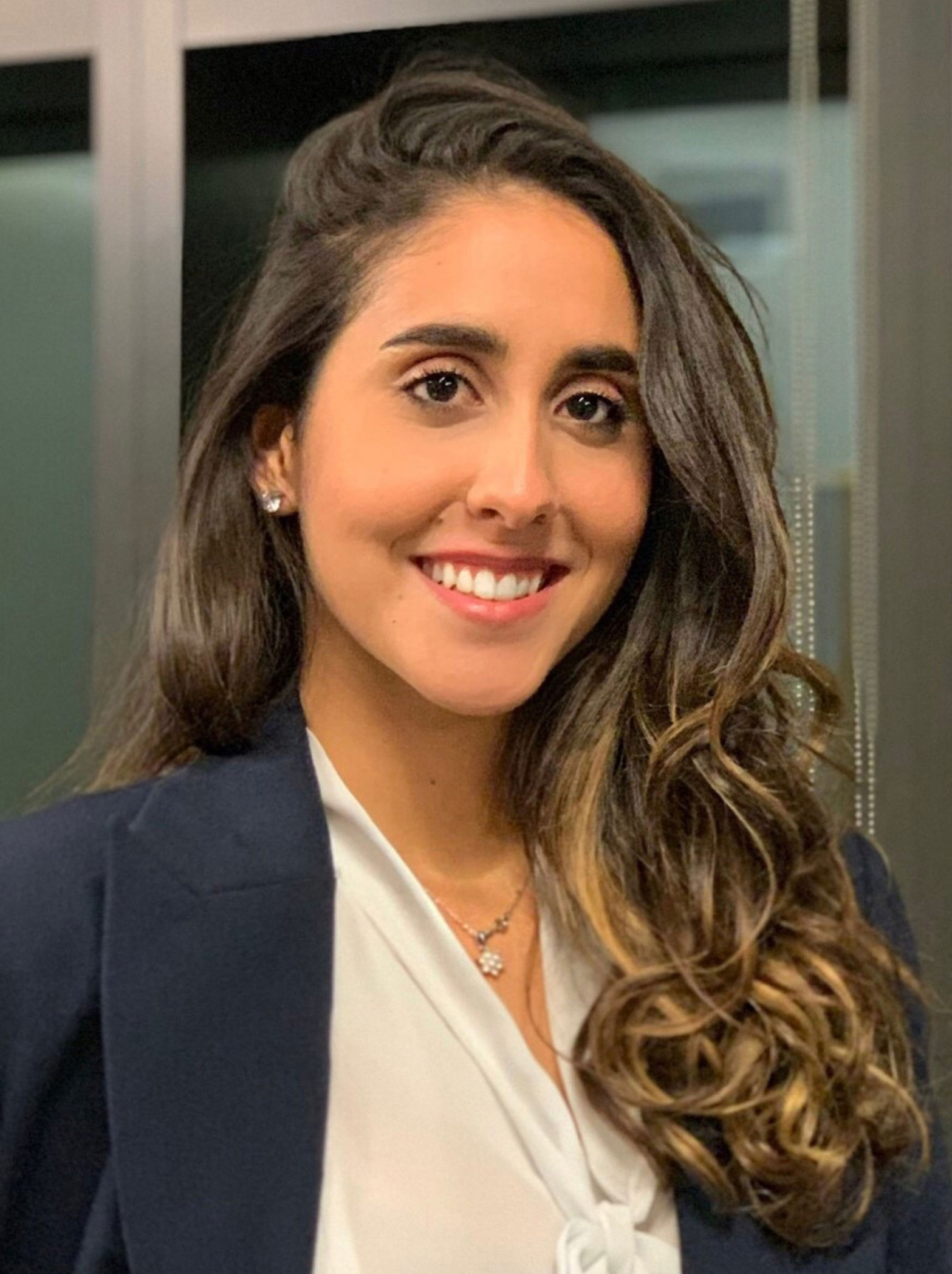 Maria Poimenidou, 2020
Theodore Diamandopoulos
Memorial Scholarship
"I am currently a senior double majoring in biochemistry and economics and minoring in Innovation & Entrepreneurship. I cannot express enough how much I appreciate the Theodore Diamandopoulos Memorial Scholarship, without it, my Lawrence experience would not be possible. I have enjoyed being a mentor in the CORE freshman mentorship program, playing and working for the Women's Basketball team, competing in Model United Nations, interning as a lab assistant at the MD Anderson Cancer Center in Houston, hosting a pilot STEM program for young unaccompanied refugees in Greece, and volunteering through KidsGive during a field trip to Sierra Leone. Thank you so much for supporting me in doing the things I dream to do."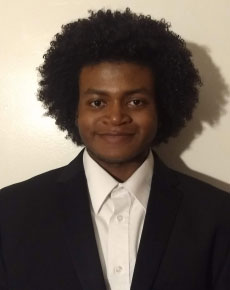 Jelani Jones, 2021
Marie Dohr Memorial Scholarship
"Being at Lawrence has and continues to be a joy for me. I feel that I have grown so much as a musician, a teacher, and a friend through the awesome community of professors and friends I have met here. I feel that I am blessed to have such an awesome violin professor, and all the faculty members in the education department are so amazing. I have come to see Lawrence and the state of Wisconsin as my home, and I wouldn't change a thing."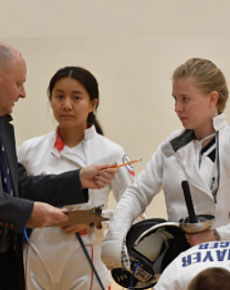 Maggie Wright, 2021
Margaret S. and W. Paul Gilbert Memorial Scholarship
The scholarships I receive at Lawrence allow me to experience anything that I want to. I can pursue my love of Biology and Chemistry in classes that are engaging, with professors who care individually about their students. These scholarships also give me the freedom to participate in numerous extracurriculars that Lawrence offers as well, like the Fencing Team and the American Medical Students Association. All of the opportunities Lawrence offers me remind me how grateful I am to have received the Margaret S. and W. Paul Gilbert Memorial Scholarship."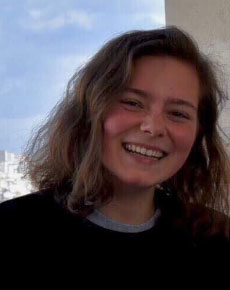 Molly Chadwick Reese, 2020
Anne Prioleau Jones Tuition Scholarship in French
"Attending Lawrence is a privilege few are granted. Every moment spent at Lawrence solidifies a lifelong membership in a special group of peers, known as Lawrentians. The esprit de corps that Lawrence fosters makes the connection between students and mentors new and challenging, with both parties in a constant state of curiosity, respect, and encouragement. My experience as a language learner at Lawrence has not only helped my comprehension of the French language, but has enhanced my ability to communicate and connect with people in ways I never expected before attending Lawrence. As a French major and a student following a pre-medicine track, I have been afforded the privilege of diving into the sumptuous depths of the humanities, while satiating my hunger for scientific knowledge in concert. From this, I am able to fully appreciate the wonders of a liberal arts education. If not for the Anne Prioleau Jones Scholarship in French, I would be unable to join my peers in this quest for knowledge. I am very grateful for the donors' generosity."