Title

Friday August 17, 2018
Savvy Living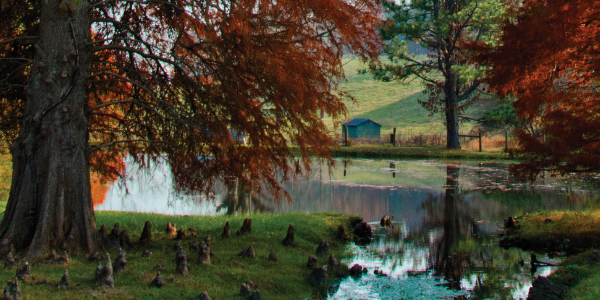 How People Can Find Clinical Trials
What can you tell me about clinical trials and how to go about finding one?
Each year, hundreds of thousands of Americans participate in clinical trials in hopes of gaining access to the latest, and possibly greatest (but not yet on the market) treatments for various types of illnesses. Clinical trials can vary greatly in what they are designed to do, so be careful to choose one that actually benefits you. Here is what you should know along with some tips for locating a clinical trial near you.
Clinical Trials
A clinical trial is a test or research study of a drug, device or medical procedure using people as the trial subjects. These trials — sponsored by drug companies, doctors, hospitals or the federal government — are conducted to learn whether a new treatment is safe and effective. These new treatments are also unproven, so there may be some risk involved.
All clinical trials have certain eligibility criteria (age, gender, health status, etc.) that you must meet in order to be accepted. Before taking part in a trial, you will be asked to sign an informed consent agreement. You can also leave a study at any time.
Find a Trial
Every year, there are more than 100,000 clinical trials conducted in the U.S. You can find them by asking your doctor, who may be monitoring trials in his or her specialty. You can also look for them on your own at
ClinicalTrials.gov
. This website, sponsored by the National Institutes of Health, contains a comprehensive database of federally and privately supported clinical studies in the U.S. and abroad on a wide range of diseases and conditions. The website includes information about each trial's purpose, who may participate, locations and phone numbers.
If you want some help finding the right trial, try
ResearchMatch
, a web-based resource created by Vanderbilt University that connects willing patients with researchers of clinical trials. Alternatively, check out the Center for Information and Study on Clinical Research Participation. This organization will conduct a thorough clinical trials search for you and mail or email you the results within a week or two. Call 877-633-4376 for assistance. Those with dementia and their caregivers can also locate clinical trials at the Alzheimer's Association TrialMatch.
Things to Know
Before deciding to participate in a trial, you need to first discuss it with your doctor to make sure it is appropriate for you. Then, schedule an appointment with the study's medical team and ask a variety of questions, such as:
What is the purpose of the study and can it improve my condition?
What are the risks?
What kinds of tests and treatments does the study involve, and how often and where are they performed?
Is the experimental treatment in the study being compared with a standard treatment or a placebo?
Who is paying for the study? Will I have any costs, and if so, will my insurance plan or Medicare cover the rest?
What if something goes wrong during or after the trial and I need extra medical care? Who will cover those costs?
For more information on clinical trials for older adults visit the National Institute on Aging at
nia.nih.gov/health/clinical-trials
. This website has many informative articles including one titled "Questions to Ask Before Participating in a Clinical Trial."
Savvy Living is written by Jim Miller, a regular contributor to the NBC Today Show and author of "The Savvy Living" book. Any links in this article are offered as a service and there is no endorsement of any product. These articles are offered as a helpful and informative service to our friends and may not always reflect this organization's official position on some topics. Jim invites you to send your senior questions to: Savvy Living, P.O. Box 5443, Norman, OK 73070.
Published August 10, 2018
Previous Articles
The Consequences of Dying Without a Will
How to Make the Most of Your Doctor's Visit
Can a Debt Collector Take My Social Security Benefits?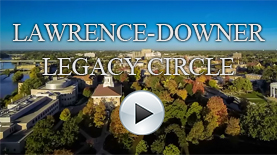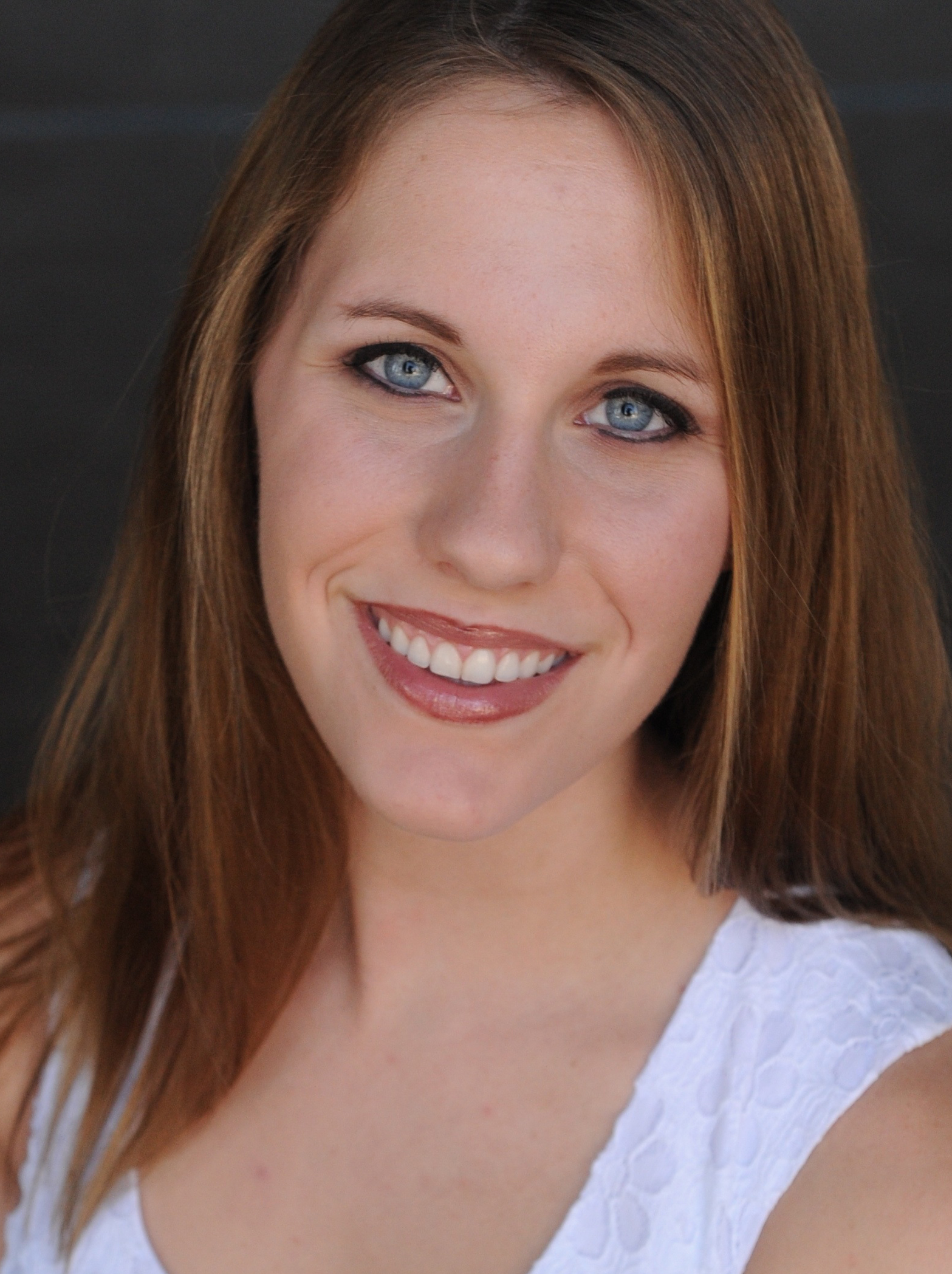 Shelby Harder, 2018
Dr. Irving Auld and Dorothy
Roher Auld Scholarship
"Many students take for granted what a university has to offer. However, I am thankful every single day for the opportunity to attend this prestigious school. At Lawrence, you have the ability to engage in Socratic debates about the world we live in at dinner, play recreational or NCAA sports, and talk one on one with brilliant professors. At Lawrence, you don't just 'learn' a subject, you are immersed in it. You dive into the liberal arts and these professors show you the beauty in it all, and how everything is tied together. I am a Biochemistry major with a soft spot for rocket science, philosophy, and evolution. Lawrence is my dream school, and it would have never been possible without the Dr. Irving Auld and Dorothy Roher Auld Scholarship. I am forever grateful for their generosity."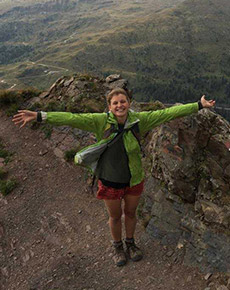 Juliana E. Olsen-Valdez, 2018
Carroll Family Scholarship
"Lawrence University is a great place for students looking to embrace their multi-interested approach to learning. As a Geology major, I have spent many long hours in laboratories. But, I have also had the opportunity to organize and lead students on outdoor backpacking trips, help build a stronger community for International students, participate in dialogues on campus initiatives, attend dozens of musical events, and study abroad in a field-based geology program, all while taking classes in a variety of academic spheres on campus. Lawrence, as an institution and student body, creates a collective of learners, listeners, and leaders who are continuously evolving their understanding of the world around them. I am fortunate to have the support of the Carroll Family Scholarship, so that I can say I am a part of this exceptional community too!"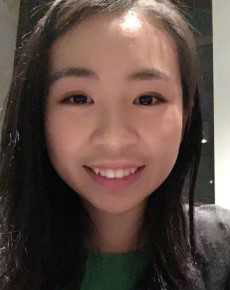 Weiqi "Vicky" Liang, 2019
Marian H. Cuff Endowed Scholarship
"Lawrence is a special institution with nice people around the campus. I better myself by trying out different things and using new ways to think critically. Even though I am a Philosophy major, I have successfully taken classes in Anthropology, Biology, Economics, and Government. In addition, I still find many great extracurricular opportunities to explore, such as singing with Viking Chorale, even though I am not a music major. While having the great experience of volunteering at the elderly center last year, I became an elder advocacy coordinator at the Volunteer Community Service Center. At Lawrence, I've learned to handle difficult academic problems while looking forward to exploring possible opportunities. I am very grateful to be awarded the Marian H. Cuff Endowed Scholarship for every year I have been here, and appreciate that the scholarship has provided this wonderful Lawrence experience to me."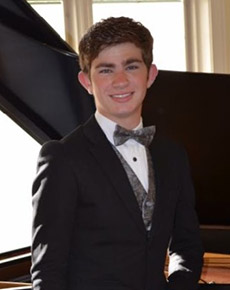 Anthony Cardella, 2018
Ansorge Family Scholarship
"I am so excited that I am able to attend Lawrence University. I know that I will make great progress studying piano with Dr. Michael Mizrahi. Since being at Lawrence I've already made a lot of progress and I really love it here. I am so grateful for the Ansorge Family Scholarship that made it possible for me to come to Lawrence because without it, I might not have been able to afford the cost of attending a school that is a great fit for me and a place where I will learn so much and go so far."