Title

Tuesday May 24, 2022
Savvy Living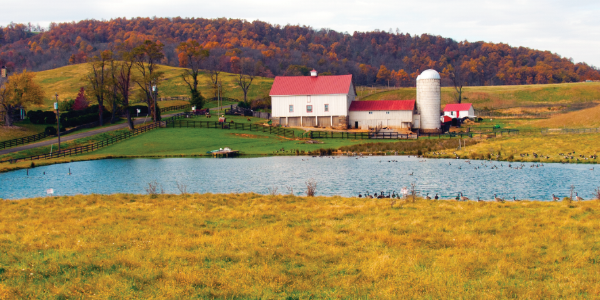 Travel Discount Tips for Seniors
What are some of the best travel discounts available to seniors? My spouse and I are about to retire and are interested in traveling more but live on a tight budget.

There are hundreds of different travel-related discounts available to senior travelers that can save you hundreds of dollars on your next trip. To qualify, you will need to meet the age requirement, which varies by business. Some discounts may be available as soon as you turn 50, but most do not kick in until later ages. Here is a rundown of top travel discounts, along with some extra tips to help you save.


Ways to Save

The first thing to know is that most businesses do not advertise senior discounts, but many give them if you ask.

You should also be aware that the "senior discount," if available, may not always be the best deal. For example, hotels, resorts, airlines and cruise lines offer advanced bookings along with special deals and promotions from time to time that may be at a lower rate than the senior discount. Before you book, always ask about the lowest possible rate and the best deal available.

Another way you can save is by being flexible when you travel. Last minute travel deals can offer huge savings, as does traveling during off-season or off-peak times and avoiding holidays.

Club memberships can also garner you a wide variety of travel bargains. They offer dozens of travel discounts on hotels, rental cars, cruises, vacation packages and more. Some membership clubs provide some great travel discounts to members at any age.


Types of Discounts

Here are of some of the best senior travel discounts available in 2022:

Airline: You should check for club membership discounts, as well as senior discounts. Typically, passenger must be age 65 to take advantage of the benefits. Not all airlines offer senior discounts, but some may offer veterans discounts.

Train: Travelers ages 65 and older may ask for a senior discount on domestic travel, up to a 10% discount. For cross-border services passengers typically must be age 60 to obtain the senior discount.

Rental Car: Certain club members may receive up to 30% off for senior discounts. Some rental car companies offer senior discounts as early as age 50.

Hotels: Certain hotel chains offer discounted rates for seniors usually ranging between 10% and 15% off but may vary by location. There may be additional discounts for club memberships as well.

Restaurants: Many restaurant chains offer senior discounts such as free drinks, discounted senior menus and discounts off your total order. Senior discounts may only be available on certain days of the week or at certain locations.

Cruises: Cruise lines may offer discount rates to cruisers age 55 and older on select cruises. It is best to call before booking to inquire.

Entertainment and Attractions: Most museums, zoos, aquariums, movie theaters, public golf courses and even ski slopes provide reduced admission to seniors over age 60 or 65. And for those 62 or older, one of the best deals available is the America the Beautiful Senior Pass ($20 for an annual senior pass, or $80 for a lifetime pass) which provides admittance to more than 2,000 national parks and recreation sites.

Savvy Living is written by Jim Miller, a regular contributor to the NBC Today Show and author of "The Savvy Living" book. Any links in this article are offered as a service and there is no endorsement of any product. These articles are offered as a helpful and informative service to our friends and may not always reflect this organization's official position on some topics. Jim invites you to send your senior questions to: Savvy Living, P.O. Box 5443, Norman, OK 73070.

Published May 20, 2022
Previous Articles
Alzheimer's Treatments Covered by Medicare
Specialized Moving Services That Help Seniors Downsize and Relocate
Finding Educational Trips for Retirees
When to Expect Your Social Security Checks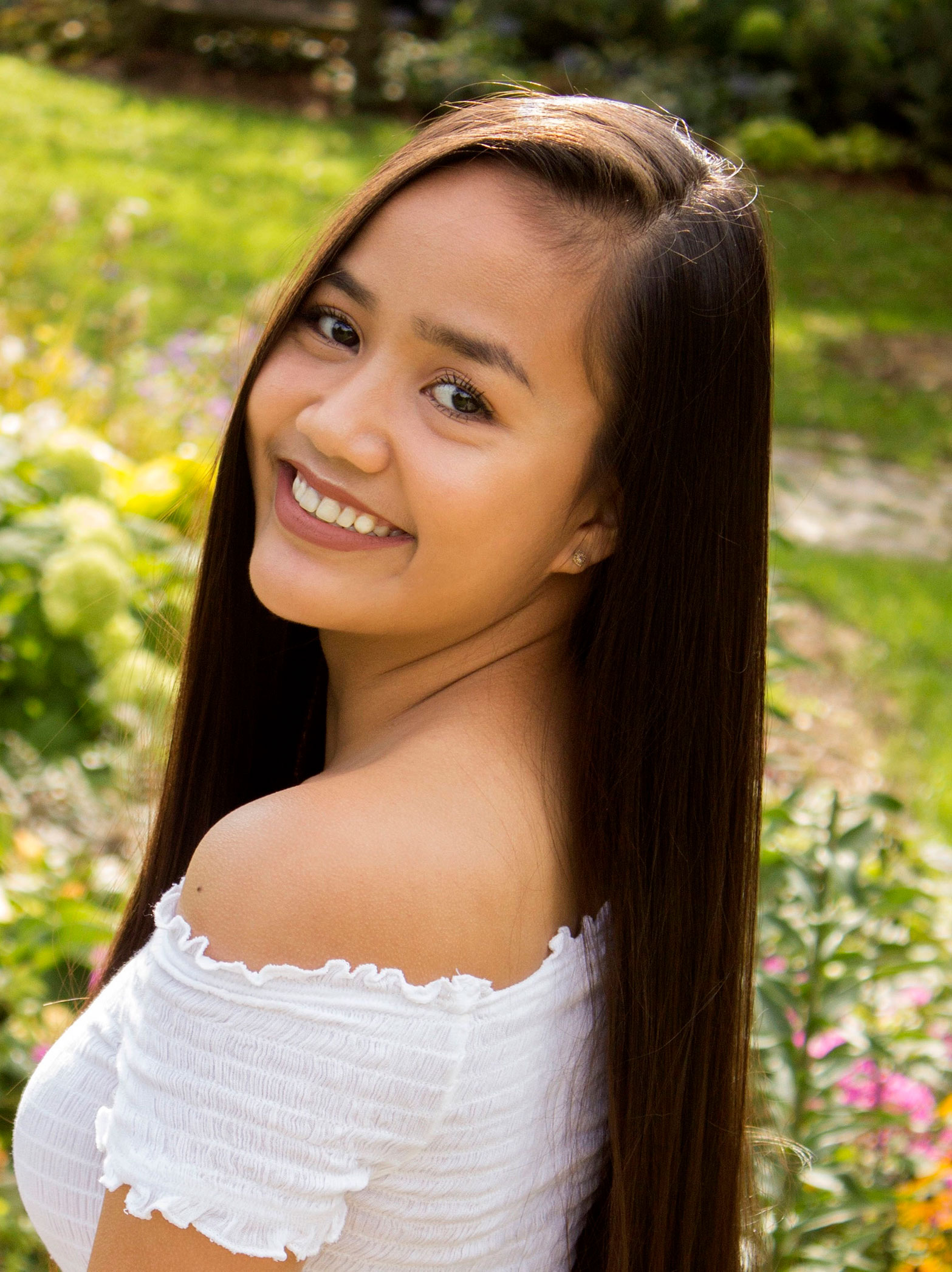 Lisalyn Jane Dresser, 2022
Clare Scherf Sweetman Scholarship
"The thing I admire most about Lawrence is the diverse community. You are accepted and treated fairly no matter where you are from. Lawrence does not only teach you what you need to know it also helps you to be independent and prepare you to be successful for the future. I have always wanted to be in this prestigious and diverse university. I will forever be grateful to the Clare Scherf Sweetman Scholarship for helping me reach my dream."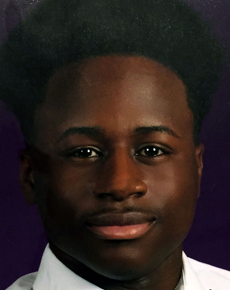 Tomi Oladunjoye, 2023
Pepper Family Scholarship
"My older sister is already in college and the amount of times I heard conversations about FAFSA and applications for scholarships was a million too many. This had me terrified because I feared we would not be able to pay for my college. If that's not bad, and if I'm being honest, I didn't even think I was qualified to be in college. Then one day I got a letter from Lawrence University and it was rather hefty. I will always say that I am forever blessed to have Lawrence University see potential in me. "Now that we got that out of the way, it's time for the money talk" said my college counselor, and they weren't wrong. I was a little worried about the cost of attending Lawrence University, but I could not turn the other way because LU was my first choice. Then another day, I got an email... and boy o boy was I overwhelmed with joy. When I told my parents, my mom had given me the biggest hug and that was when I knew that I could be going to college. Ever since I stepped foot in Appleton Wisconsin I still do not regret pressing send to Lawrence University."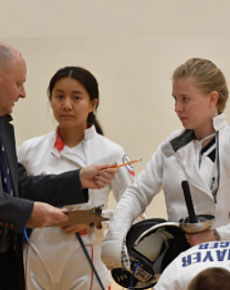 Maggie Wright, 2021
Margaret S. and W. Paul Gilbert Memorial Scholarship
The scholarships I receive at Lawrence allow me to experience anything that I want to. I can pursue my love of Biology and Chemistry in classes that are engaging, with professors who care individually about their students. These scholarships also give me the freedom to participate in numerous extracurriculars that Lawrence offers as well, like the Fencing Team and the American Medical Students Association. All of the opportunities Lawrence offers me remind me how grateful I am to have received the Margaret S. and W. Paul Gilbert Memorial Scholarship."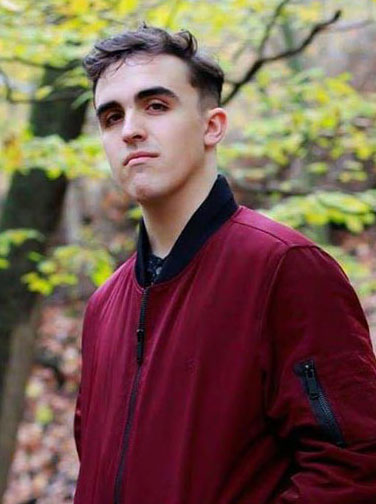 Sterling Elvin Ambrosius, 2022
Berenice E. Hess Scholarship Endowment
"The financial aid from this school was one of the best packages I received. I wouldn't be in school still if it weren't for Lawrence. This community has allowed me to develop leadership skills, advocacy skills, and overall made my life wonderful. I have found a family here at Lawrence, and that has made the world of difference in the rigorous world of academia. I also found my passion here, advocacy and my major, Gender Studies."