Title

Thursday May 24, 2018
Washington News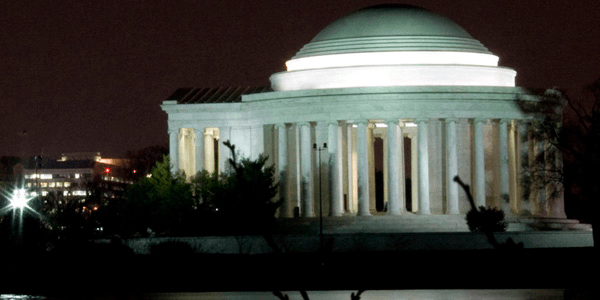 Time for a 'Paycheck Checkup'
In IR-2018-120, the Service urged taxpayers to use the Withholding Calculator on
www.IRS.gov
for a "Paycheck Checkup."
The passage of the Tax Cuts and Jobs Act (TCJA), brought many changes that will affect taxpayers. With the TCJA's higher standard deductions ($12,000 for single taxpayers and $24,000 for married couples filing jointly), many taxpayers will have lower taxable incomes in 2018.
The Withholding Calculator is an excellent way to estimate a taxpayer's appropriate withholding amounts for 2018. If an individual needs to make an adjustment, it is best to do so early in the year rather than during October or November. It would be difficult to make the change at a later date and have it reflect the correct amounts.
While many taxpayers will find their tax returns simplified due to the higher standard deductions, some taxpayers will still decide to itemize. Those who plan to itemize their deductions should consider four substantial tax law changes in 2018.
State and Local Taxes (SALT) - The SALT deduction is limited to $10,000. Homeowners who live in states with substantial state income tax may have a property tax bill total over $10,000. In this case, your SALT deduction will be limited to $10,000.
Home Mortgage Interest - The deduction for interest on a personal residence mortgage is generally limited to $1 million of debt for existing loans and $750,000 of debt on new loans.
Miscellaneous Deductions - The TCJA repealed many deductions such as those for employee business expenses, investment expenses and tax preparation fees. Previously, most of these miscellaneous deductions were permitted if they were over 2% of adjusted gross income.
Charitable Deductions - Gifts of cash are now deductible up to a limit that is 60% of adjusted gross income (the limit was 50% in prior years). Many CPAs are encouraging clients who desire to reduce taxes to increase their charitable deductions in 2018.
The IRS notes the Withholding Calculator does not request "personally-identifiable information, such as your name, Social Security Number, address or bank account numbers." When using the Withholding Calculator, an individual can estimate the proper amount of his or her 2018 withholding.
If you desire to change your withholding amounts, contact your employer and complete a new IRS Form W-4. Because the average 2017 tax year refund was $2,800, many individuals who plan to use the new higher standard deductions may choose to reduce withholding and increase monthly income.
Published May 18, 2018
Previous Articles
IRS Highlights National Small Business Week
IRS Offers Post Tax-Filing Deadline Tips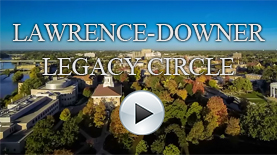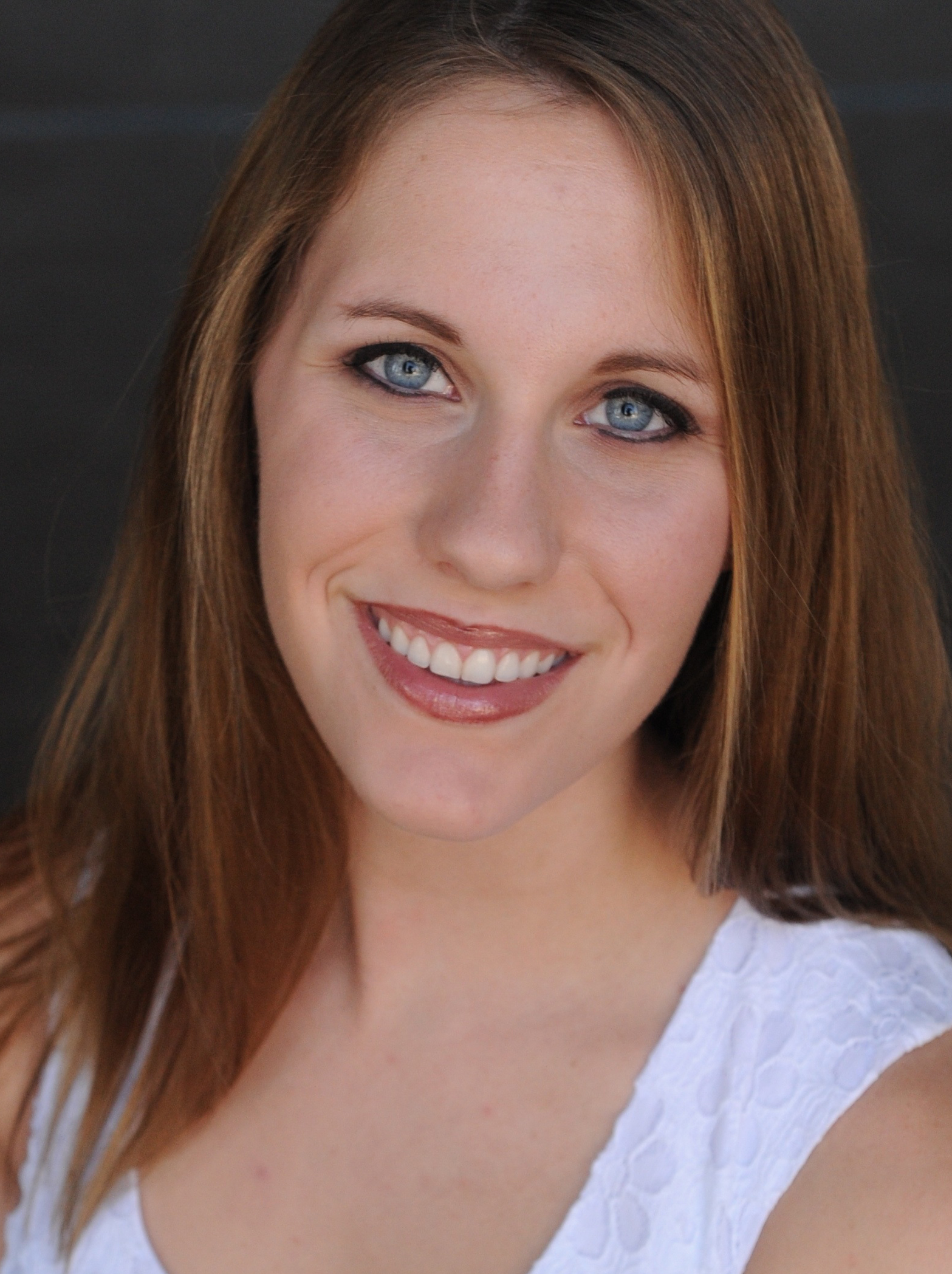 Shelby Harder, 2018
Dr. Irving Auld and Dorothy
Roher Auld Scholarship
"Many students take for granted what a university has to offer. However, I am thankful every single day for the opportunity to attend this prestigious school. At Lawrence, you have the ability to engage in Socratic debates about the world we live in at dinner, play recreational or NCAA sports, and talk one on one with brilliant professors. At Lawrence, you don't just 'learn' a subject, you are immersed in it. You dive into the liberal arts and these professors show you the beauty in it all, and how everything is tied together. I am a Biochemistry major with a soft spot for rocket science, philosophy, and evolution. Lawrence is my dream school, and it would have never been possible without the Dr. Irving Auld and Dorothy Roher Auld Scholarship. I am forever grateful for their generosity."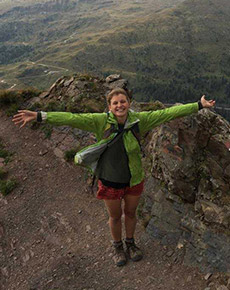 Juliana E. Olsen-Valdez, 2018
Carroll Family Scholarship
"Lawrence University is a great place for students looking to embrace their multi-interested approach to learning. As a Geology major, I have spent many long hours in laboratories. But, I have also had the opportunity to organize and lead students on outdoor backpacking trips, help build a stronger community for International students, participate in dialogues on campus initiatives, attend dozens of musical events, and study abroad in a field-based geology program, all while taking classes in a variety of academic spheres on campus. Lawrence, as an institution and student body, creates a collective of learners, listeners, and leaders who are continuously evolving their understanding of the world around them. I am fortunate to have the support of the Carroll Family Scholarship, so that I can say I am a part of this exceptional community too!"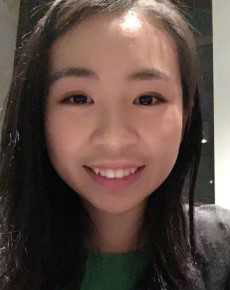 Weiqi "Vicky" Liang, 2019
Marian H. Cuff Endowed Scholarship
"Lawrence is a special institution with nice people around the campus. I better myself by trying out different things and using new ways to think critically. Even though I am a Philosophy major, I have successfully taken classes in Anthropology, Biology, Economics, and Government. In addition, I still find many great extracurricular opportunities to explore, such as singing with Viking Chorale, even though I am not a music major. While having the great experience of volunteering at the elderly center last year, I became an elder advocacy coordinator at the Volunteer Community Service Center. At Lawrence, I've learned to handle difficult academic problems while looking forward to exploring possible opportunities. I am very grateful to be awarded the Marian H. Cuff Endowed Scholarship for every year I have been here, and appreciate that the scholarship has provided this wonderful Lawrence experience to me."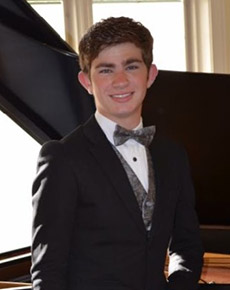 Anthony Cardella, 2018
Ansorge Family Scholarship
"I am so excited that I am able to attend Lawrence University. I know that I will make great progress studying piano with Dr. Michael Mizrahi. Since being at Lawrence I've already made a lot of progress and I really love it here. I am so grateful for the Ansorge Family Scholarship that made it possible for me to come to Lawrence because without it, I might not have been able to afford the cost of attending a school that is a great fit for me and a place where I will learn so much and go so far."