Title
Planned Giving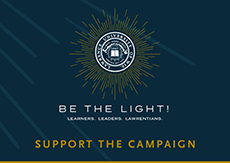 Finance News

Opening Doors to Learning — Blended Gift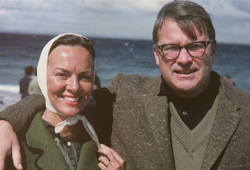 Betty Thompson Messenger '47 and John Cowan Messenger Jr. '42

John, a physical training officer in the Army Medical Corps, visited his alma mater in 1945 while on leave. We met. He returned for track and football and completing course work, and I graduated in 1947. A Beta-Delta Gamma wedding followed. Building on John's B.S. in geology and my B.A. in psychology, we became cultural anthropologists, John's Ph.D. awarded by Northwestern, mine by Indiana.

Together we conducted ethnographic research that frequently took us out of the country—to Nigeria, Ireland (pictured), the Caribbean and New Zealand; our studying and teaching took place mostly at six large major universities in the Midwest and Northern Ireland, but Lawrence was where we returned for reunions. And, although options for giving were numerous, after we chose to focus on education, Lawrence became the primary beneficiary of that decision; we believed a small university would benefit the most.

To supplement our charitable gift annuity and annual donations to the Lawrence Fund, the college crafted for us a scholarship fund agreement, with preference to be given to recipients from West Africa. That reflects our deep interest in human and cultural diversity and it ties with one research area.

I asked to make a gift that would mesh with the goals of Lawrence president Mark Burstein. An endowed fund for athletics in memory of John both does this and is a reminder of an important influence on John's life.

He loved Lawrence; I still do and our gifts are meant to enable students to experience fully the "Lawrence Difference," clarified beautifully by Rik Warch, our late former president, in A Matter of Style.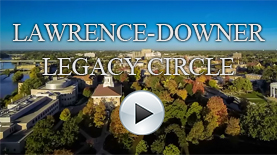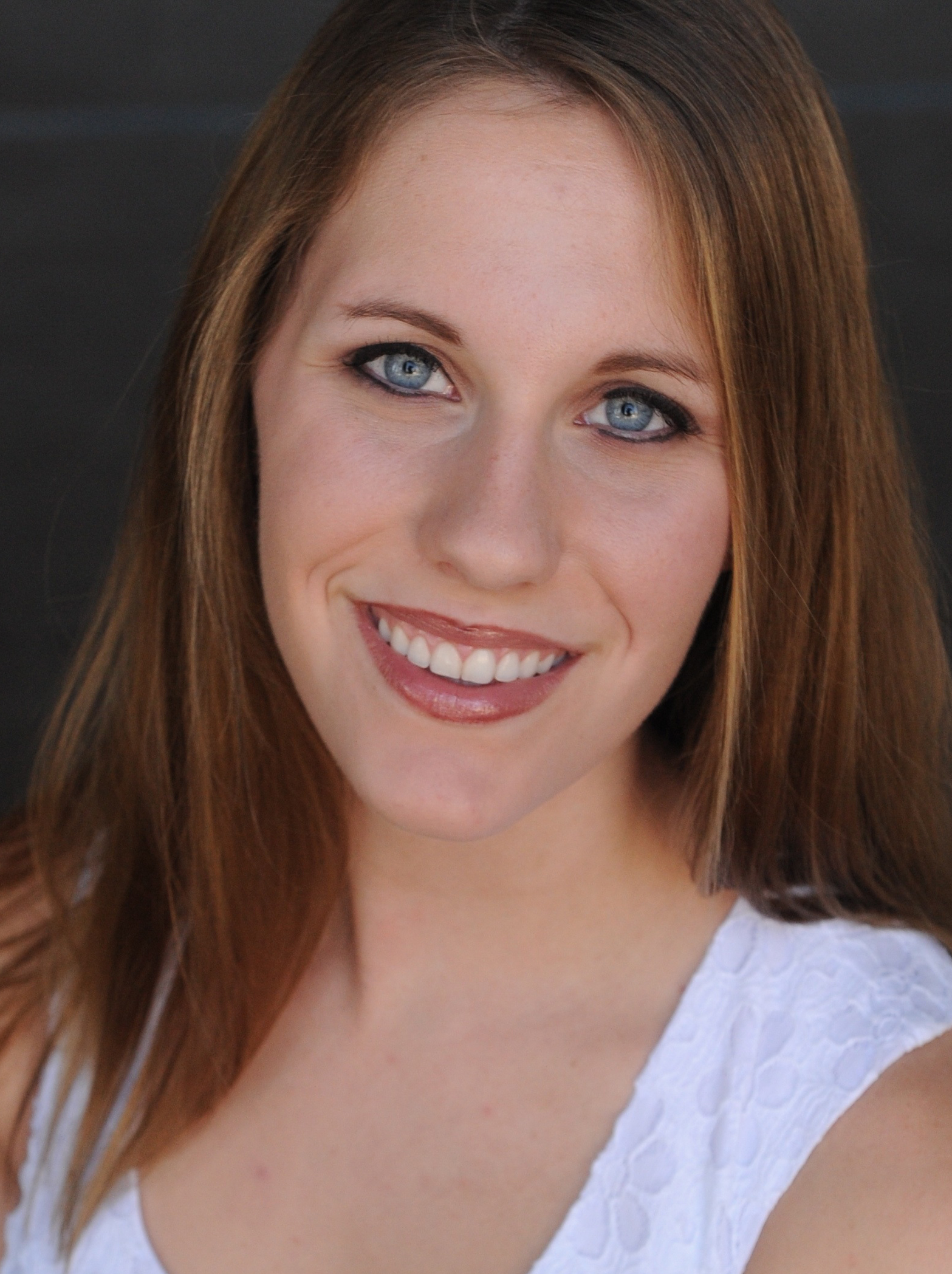 Shelby Harder, 2018
Dr. Irving Auld and Dorothy
Roher Auld Scholarship
"Many students take for granted what a university has to offer. However, I am thankful every single day for the opportunity to attend this prestigious school. At Lawrence, you have the ability to engage in Socratic debates about the world we live in at dinner, play recreational or NCAA sports, and talk one on one with brilliant professors. At Lawrence, you don't just 'learn' a subject, you are immersed in it. You dive into the liberal arts and these professors show you the beauty in it all, and how everything is tied together. I am a Biochemistry major with a soft spot for rocket science, philosophy, and evolution. Lawrence is my dream school, and it would have never been possible without the Dr. Irving Auld and Dorothy Roher Auld Scholarship. I am forever grateful for their generosity."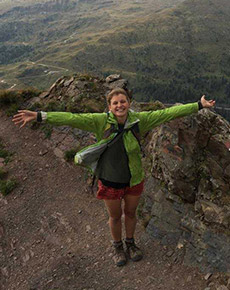 Juliana E. Olsen-Valdez, 2018
Carroll Family Scholarship
"Lawrence University is a great place for students looking to embrace their multi-interested approach to learning. As a Geology major, I have spent many long hours in laboratories. But, I have also had the opportunity to organize and lead students on outdoor backpacking trips, help build a stronger community for International students, participate in dialogues on campus initiatives, attend dozens of musical events, and study abroad in a field-based geology program, all while taking classes in a variety of academic spheres on campus. Lawrence, as an institution and student body, creates a collective of learners, listeners, and leaders who are continuously evolving their understanding of the world around them. I am fortunate to have the support of the Carroll Family Scholarship, so that I can say I am a part of this exceptional community too!"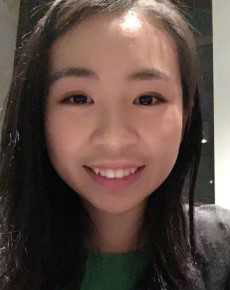 Weiqi "Vicky" Liang, 2019
Marian H. Cuff Endowed Scholarship
"Lawrence is a special institution with nice people around the campus. I better myself by trying out different things and using new ways to think critically. Even though I am a Philosophy major, I have successfully taken classes in Anthropology, Biology, Economics, and Government. In addition, I still find many great extracurricular opportunities to explore, such as singing with Viking Chorale, even though I am not a music major. While having the great experience of volunteering at the elderly center last year, I became an elder advocacy coordinator at the Volunteer Community Service Center. At Lawrence, I've learned to handle difficult academic problems while looking forward to exploring possible opportunities. I am very grateful to be awarded the Marian H. Cuff Endowed Scholarship for every year I have been here, and appreciate that the scholarship has provided this wonderful Lawrence experience to me."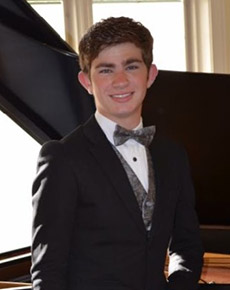 Anthony Cardella, 2018
Ansorge Family Scholarship
"I am so excited that I am able to attend Lawrence University. I know that I will make great progress studying piano with Dr. Michael Mizrahi. Since being at Lawrence I've already made a lot of progress and I really love it here. I am so grateful for the Ansorge Family Scholarship that made it possible for me to come to Lawrence because without it, I might not have been able to afford the cost of attending a school that is a great fit for me and a place where I will learn so much and go so far."