Title
Planned Giving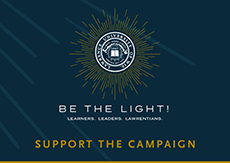 Finance News

Saturday January 18, 2020
Article of the Month
The Impact of TCJA UBTI Rules on Nonprofits' Employee Parking
Editor's Note: On December 20, 2019, H.R. 1865, the Further Consolidated Appropriations Act was signed. The act repealed Sec. 512(a)(7) as of its original effective date, retroactively removing the parking tax described in this article.
Prior to 2018, tax-exempt nonprofit organizations were able to provide employee parking without incurring taxation. The Tax Cuts and Jobs Act (TCJA) changed the landscape of American tax law in a number of ways. For the first time, nonprofit organizations are subject to taxation for expenses related to providing parking for employees. The TCJA changed the way that nonprofits calculate and report unrelated business taxable income (UBTI). These changes have left many tax-exempt organizations confused and uncertain regarding how to determine their UBTI for the year.
This article will explore the new tax laws related to UBTI for qualified parking provided by nonprofits. Following a discussion of the new rules, the article will explain the IRS's guidance on calculating parking-related UBTI. Finally, this article will provide examples of UBTI calculations for parking expenses.
Background
Before the TCJA was enacted, for-profit entities were allowed to claim a deduction for qualified transportation fringe (QTF) benefits provided to employees. Section 132 of the Internal Revenue Code excludes certain fringe benefits from gross income, including QTFs. Qualified transportation fringes are defined in Sec. 132(f) to include transportation in a commuter highway vehicle, transit passes and qualified parking. The exclusion is limited under Sec. 132(f)(2) to a specific dollar amount per employee, indexed for inflation. For 2019, the exclusion limit on QTFs is $265 per employee per month.
The TCJA added Sec. 274(a)(4), which states, "No deduction shall be allowed under this chapter for the expense of any qualified transportation fringe (as defined in section 132(f)) provided to an employee of the taxpayer." Additionally, the TCJA added Sec. 512(a)(7), which increases the unrelated business taxable income (UBTI) of nonprofit organizations by the amount for which a deduction is not allowable under Sec. 274. As a result of these two new statutes, QTFs provided by for-profit employers are nondeductible, while QTFs provided by nonprofit organizations will result in UBTI.
Under Sec. 132(f)(5)(C), qualified parking is included within the definition of a QTF. "Qualified parking" is defined as "parking provided to an employee on or near the business premises of the employer or on or near a location from which the employee commutes to work." The term "total parking expenses" includes "repairs, maintenance, utility costs, insurance, property taxes, interest, snow and ice removal, leaf removal, trash removal, cleaning, landscape costs, parking lot attendant expenses, security and rent or lease payments or a portion of a rent or lease payment (if not broken out separately)." Because it is common for nonprofit organizations to provide parking for employees, this change in the law has major tax implications for otherwise tax-exempt organizations. Suddenly, many nonprofits are subject to UBTI for expenses related to employee parking.
IRS Guidance on Calculating Parking Expenses
Concern arose almost immediately among nonprofits regarding how to calculate UBTI for parking expenses. Many nonprofits now find themselves calculating UBTI for the first time. Nonprofits with $1,000 or more in UBTI are required to file Form 990-T Exempt Organization Business Income Tax Return. Many organizations will find that their taxable parking expenses exceed $1,000, thus requiring them to file Form 990-T. There is, however, a $1,000 deduction allowed for nonprofits filing Form 990-T. The deadline to file Form 990-T is the 15th day of the fifth month after the end of the organization's tax year. For nonprofits following the calendar year, the filing deadline is May 15, 2019.
In response to questions raised by taxpayers and nonprofits related to the new QTF rules, the IRS released Notice 2018-99 in December 2018. This notice provides interim guidance on how to calculate nondeductible parking expenses and parking expenses subject to UBTI. According to the notice, "The method of determining the nondeductible amount depends on whether the taxpayer pays a third party to provide parking for its employees or the taxpayer owns or leases a parking facility where its employees park."
Third Party Parking
If a nonprofit organization pays a third party for the use of its parking facilities for the nonprofit employees, the amount of UBTI is the amount paid by the nonprofit annually for the right to employee parking. This UBTI amount was capped at $260 per employee per month for 2018 under the Sec. 132(f)(2) limitation. The 2019 cap is $265 per employee per month.
Example 1

Charity A based in a mid-sized metropolitan area, pays Parking Corp. for the right for its employees to park in a garage owned by Parking Corp., which is adjacent to Charity A's headquarters. Charity A has 15 employees, each of whom park in Parking Corp.'s garage. Under the terms of the agreement, Charity A pays $18,000 annually to Parking Corp. This fee amounts to $100 per employee per month. Because the per-employee amount is less than the 2018 cap of $260 per employee, Charity A will have UBTI of $18,000 for the year related to parking expenses. Charity A will be allowed to deduct $1,000 of the UBTI, leaving a total of $17,000 for the tax year. Because Charity A's UBTI for the year exceeds $1,000, it will be required to file Form 990-T.

Example 2

Charity B, headquartered in a large city, pays Parking Corp. for the right for its employees to park in a garage owned by Parking Corp. adjacent to Charity B's headquarters. Charity B has 15 employees, each of whom park in Parking Corp.'s garage. Under the terms of their agreement, Charity B pays $49,500 annually to Parking Corp. This fee amounts to $275 per employee per month, exceeding the 20198 cap of $260 per employee. The amount in excess of $260 per employee is treated as compensation and wages to the employee and is thus not included in the UBTI calculation. Therefore, Charity B will report UBTI of $46,800 in 2018 related to parking expenses. Charity B will file a Form 990-T and claim a $1,000 deduction, lowering its UBTI for the year to $45,800.

Parking Owned or Leased by Nonprofit
For nonprofits that own or lease their own parking facilities, the notice allows for any reasonable method to be used to calculate the increased UBTI amount. However, the notice cautions that an employer may not simply use the value of employee parking as the Sec. 274(a)(4) disallowed amount. In other words, the disallowed deduction amount relates to the expense related to the QTF, rather than the value of the QTF. While Notice 2018-99 specifically states that taxpayers and nonprofits may calculate parking expenses using any reasonable method, it also includes a four-step process, which the IRS deems to be a reasonable calculation method.
The first step of the IRS's reasonable calculation method requires the nonprofit to determine the number of parking spaces it has reserved for employees. This number only includes spaces that are marked by signage as being reserved for employees only or separated by a physical barrier from other spaces. The nonprofit will then need to calculate the percentage of employee parking spaces related to the total number of parking spaces. The organization will then multiply the percentage of employee spaces by the total amount of its parking facility expenses. This calculation will determine the total disallowed amount for employee reserved spaces under Sec. 274(a)(4).
The second step in the process involves determining the primary use of the remaining parking spaces. If the primary use of the remaining spaces is to provide parking for the general public, these spaces will not be included in the Sec. 274(a)(4) disallowance. The "primary use" of the spaces is determined by whether more than 50% of the usage of the remaining spots is for the general public "during normal business hours on a typical business day, or in the case of an exempt organization during the normal hours of the exempt organization's activities on a typical day." The notice also points out that if the use of the spaces varies from day to day or from one time of year to the next, the organization "may use any reasonable method to determine the average actual or estimated usage."
The IRS notes that parking spaces that are not reserved and are available to the general public but sit empty during operating hours should be treated as being available to the general public. "General public" includes "customers, clients, visitors, individuals delivering goods or services to the taxpayer, patients of a health care facility, students of an educational institution, and congregants of a religious organization."
If the second step of the process results in a determination that the primary use of the remaining spaces is to provide parking for the general public, then the nonprofit does not need to complete the final two steps. The total amount of the organization's UBTI will be determined by the number of employee spaces calculated in the first step. If, however, the primary use of the remaining spaces is not to provide parking for the general public, the nonprofit should move on to steps three and four.
The third step outlined by the notice is to calculate how many spaces are reserved for nonemployees. Examples of reserved nonemployee spaces include visitor and customer parking. As with employee parking, these nonemployee spots may be designated by signage, physical barriers or some other method. The total number of nonemployee spaces should be determined as a percentage of the total remaining spaces and multiplied by the total remaining parking expenses. This amount is excluded from the disallowed amount under Sec. 275(a)(4) and therefore does not increase the nonprofit's UBTI.
The fourth and final step involves evaluating any remaining spaces not accounted for by the first three steps in the process. If an organization runs through the first three steps and has any remaining spots, the organization will have to use reasonable methods to determine employee use of those spots. According to the notice, "[a]ctual or estimated usage may be based on the number of spots, the number of employees, the hours of use, or other measures."
Example 3

Organization operates in a building adjacent to a 50-space parking lot, both of which are owned by Organization. Organization has calculated $20,000 in expenses related to its parking lot for last year, much of which was attributed to repaving and painting.

Five of the lot's parking spaces near the entrance to the building are designated for Organization's executive leadership and another five spaces are marked with signs reserving the spaces for visitors. In addition to the five members of its executive leadership team, Organization has 25 employees. These individuals typically park in unmarked spaces near the building. The remaining 15 parking spaces are usually vacant during business hours.

Although Organization has never previously been subject to UBTI, its leadership is aware that a portion of its parking expenses from last year will be taxable. Organization's leaders decide that the most prudent course of action is to follow the four-step process for calculating parking-related UBTI outlined in Notice 2018-99.

The first step for Organization is to determine how many parking spaces are reserved for employees. Only five of the lot's 50 parking spaces are specifically designated "employees only." Therefore, Organization can confidently determine under step one that 10% of its spaces are reserved for employees. Therefore, $2,000 of parking expenses is attributable to reserved employee spaces.

Having completed the first step, Organization must next determine the primary use of the remaining parking spaces. Of the remaining 45 spaces, 25 are regularly used by employees, a total of 55.5%. Therefore, the primary use of the remaining spaces is for employee parking. Organization must then move to steps three and four of the process.

The third step is to identify how many of the remaining parking spaces are exclusively reserved for non-employees. Organization has five parking spaces designated for visitors. These five spaces represent 11% of the remaining 45 spaces. Following the examples set by the IRS in Notice 2018-99, Organization calculates that 11% of the $20,000 in parking expenses, or $2,200 is not included as UBTI.

The fourth and final step requires Organization to use a reasonable method to determine employee use of the remaining parking spaces. Ten of the lot's 50 parking spaces have already been accounted for. Organization has already determined that 25 of its employees regularly park in the remaining 40 spaces, which accounts for 62.5% of the remaining spaces. Also, $4,200 of the $20,000 in parking lot expenses has already been allocated to specific parking spaces. Therefore, Organization's accountant and attorney believe it is reasonable to determine that 62.5% of the remaining $15,800 in parking expenses is allocated to employee parking spaces. Therefore, the remaining parking spaces for employees amounts to $9,875 in UBTI. When the expenses allocated to the reserved spaces are added in, Organization reports $11,875 in UBTI on Form 990-T. After subtracting the $1,000 specific deduction allowed, Organization is taxed on $10,875 of UBTI for the year.

It is important to note that although Notice 2018-99 provides 10 examples to illustrate the four-step process, none of the examples discuss how to calculate step four in situations where the taxpayer has parking spaces reserved for nonemployees. In these instances, the notice merely states that the step four determination must be reasonable. Determining the proper allocation of the remaining expenses to the remaining uncounted parking spaces may result in different answers from different professional advisors. The key is to use a method that can be defended as reasonable in the eyes of the IRS.
Example 4

Hospital is a non-profit organization that has an on-site parking garage with 500 parking spaces. Maintenance, utilities, insurance and other costs for the parking garage cost Hospital $20,000 per year. The lower level of the parking garage contains 50 spaces reserved for hospital management and administrators. The second level contains 100 spaces reserved by signage for patients and hospital visitors. The parking spaces located on the remaining floors are unmarked. Hospital employees usually take up an additional 200 non-reserved spaces.

Choosing to follow the steps outlined in Notice 2018-99, Hospital first tallies the number of parking spaces reserved for employees at 50. Because 10% of the total spaces are reserved for employees, $2,000 of Hospital's parking expenses are treated as UBTI.

For the second step, Hospital calculates that 200 of the remaining 450 parking spaces are used by employees. Employee use of the remaining spaces totals 44.4% of the remaining spaces, which means that the primary purpose of the parking structure is to provide parking to the general public. Hospital, therefore, has $2,000 of UBTI, $1,000 of which will be reported as taxable on Hospital's Form 990-T.

Additional Considerations
Separate Unrelated Trades or Businesses
In addition to parking-related UBTI rules, the TCJA also added Sec. 512(a)(6). This section prohibits tax-exempt organizations with multiple unrelated trades or businesses from aggregating their profits and losses when calculating their UBTI for the year. This change has resulted in increased UBTI for organizations that were previously allowed to offset income from one unrelated trade or business with losses from another. Practitioners expressed concern over how this provision would affect the increased UBTI from parking expenses.
Notice 2018-99 specifically addressed this issue, stating that providing QTFs is not an unrelated trade or business. The increased UBTI from QTFs is not a separate trade or business for the purpose of Sec. 512(a)(6). Therefore, if an organization has one unrelated trade or business, it may offset the increased UBTI from parking expenses with any losses or deductions from the unrelated trade or business.
Waiver for Estimated Taxes Due
Tax-exempt organizations are required to pay quarterly estimated income tax under Sec. 6655(c) and 6655(d)(1)(A). Organizations must estimate their taxable income according to the lesser of "100% of the tax shown on the return for the taxable year or 100% of the tax shown on the taxpayer's return for the preceding taxable year, so long as the preceding taxable year was a full twelve months long." If the tax-exempt organization fails to pay estimated income tax quarterly, an additional tax is imposed.
Under the new Sec. 512(a)(7) UBTI requirements, many nonprofits are facing UBTI for the first time. These organizations do not have a prior year's tax return from which to estimate quarterly taxes and are still in the midst of determining the value of their QTFs and parking expenses. Therefore, the IRS announced in Notice 2018-100 that it would not impose the additional tax for failure to make estimated payments by December 17, 2018 for nonprofit organizations that did not file a Form 990-T in the previous tax year.
Conclusion
Nonprofit organizations are still adjusting to the UBTI changes brought on by the TCJA. Many organizations and individuals are already advocating legislative solutions that will eliminate the need for tax-exempt organizations to pay tax on their parking spaces. Until those changes are implemented, the guidance from Notice 2018-99 will serve as a roadmap for organizations in determining exactly how much UBTI they must pay for providing parking to their employees.
Published April 1, 2019
Previous Articles
Part II - Investor or Dealer? Gifts of Real Estate and Donor Classification
Investor or Dealer? - Gifts of Real Estate and Donor Classification
How to Collect Charitable IRA Beneficiary Designations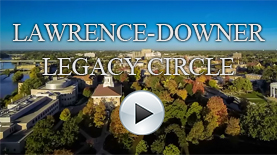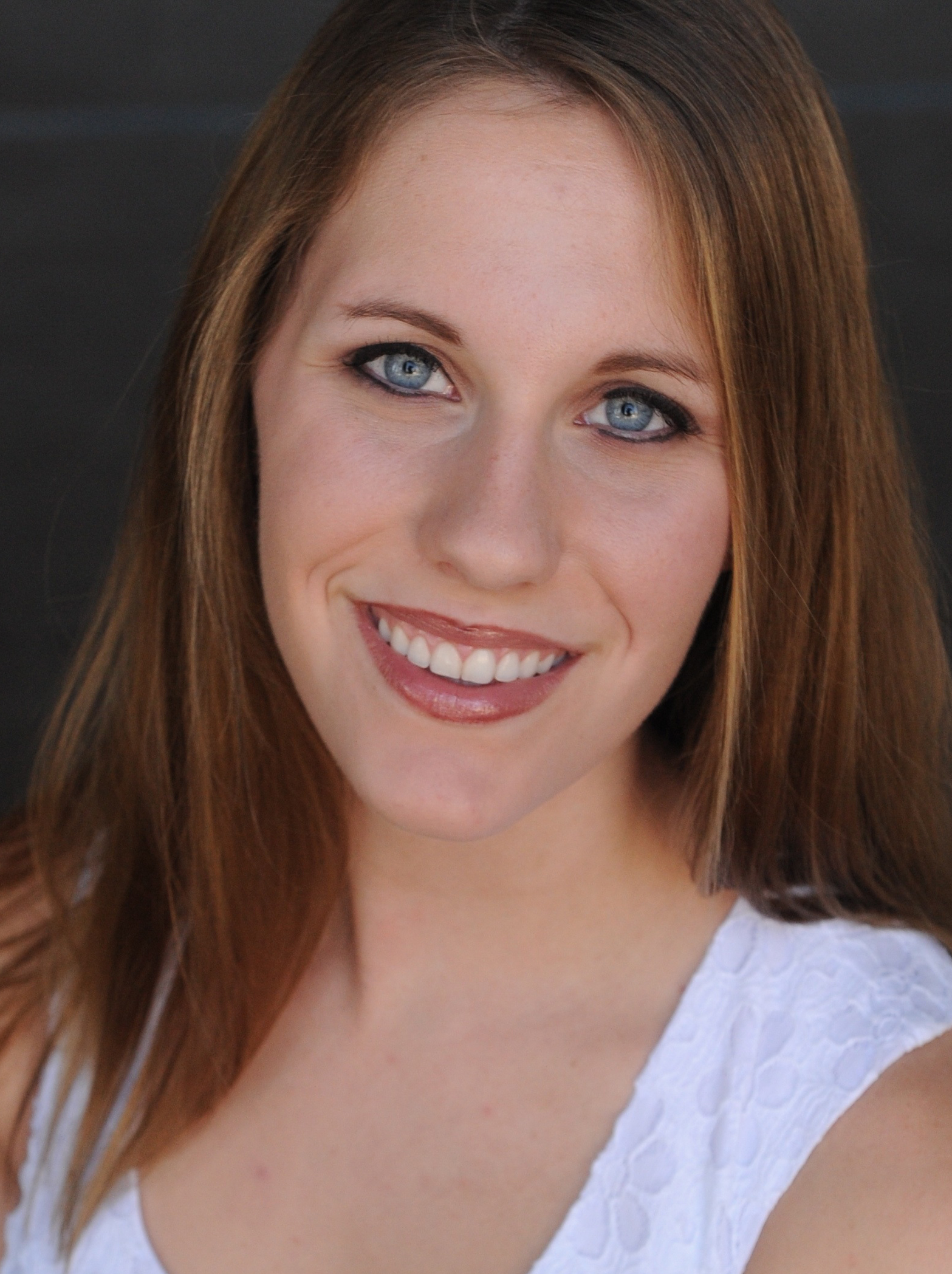 Shelby Harder, 2018
Dr. Irving Auld and Dorothy
Roher Auld Scholarship
"Many students take for granted what a university has to offer. However, I am thankful every single day for the opportunity to attend this prestigious school. At Lawrence, you have the ability to engage in Socratic debates about the world we live in at dinner, play recreational or NCAA sports, and talk one on one with brilliant professors. At Lawrence, you don't just 'learn' a subject, you are immersed in it. You dive into the liberal arts and these professors show you the beauty in it all, and how everything is tied together. I am a Biochemistry major with a soft spot for rocket science, philosophy, and evolution. Lawrence is my dream school, and it would have never been possible without the Dr. Irving Auld and Dorothy Roher Auld Scholarship. I am forever grateful for their generosity."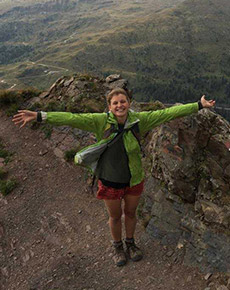 Juliana E. Olsen-Valdez, 2018
Carroll Family Scholarship
"Lawrence University is a great place for students looking to embrace their multi-interested approach to learning. As a Geology major, I have spent many long hours in laboratories. But, I have also had the opportunity to organize and lead students on outdoor backpacking trips, help build a stronger community for International students, participate in dialogues on campus initiatives, attend dozens of musical events, and study abroad in a field-based geology program, all while taking classes in a variety of academic spheres on campus. Lawrence, as an institution and student body, creates a collective of learners, listeners, and leaders who are continuously evolving their understanding of the world around them. I am fortunate to have the support of the Carroll Family Scholarship, so that I can say I am a part of this exceptional community too!"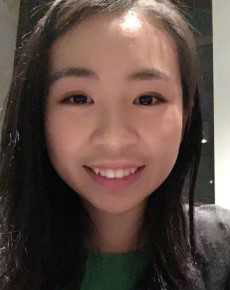 Weiqi "Vicky" Liang, 2019
Marian H. Cuff Endowed Scholarship
"Lawrence is a special institution with nice people around the campus. I better myself by trying out different things and using new ways to think critically. Even though I am a Philosophy major, I have successfully taken classes in Anthropology, Biology, Economics, and Government. In addition, I still find many great extracurricular opportunities to explore, such as singing with Viking Chorale, even though I am not a music major. While having the great experience of volunteering at the elderly center last year, I became an elder advocacy coordinator at the Volunteer Community Service Center. At Lawrence, I've learned to handle difficult academic problems while looking forward to exploring possible opportunities. I am very grateful to be awarded the Marian H. Cuff Endowed Scholarship for every year I have been here, and appreciate that the scholarship has provided this wonderful Lawrence experience to me."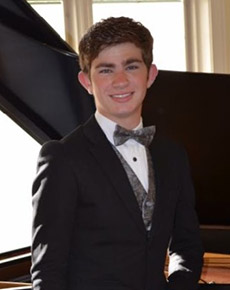 Anthony Cardella, 2018
Ansorge Family Scholarship
"I am so excited that I am able to attend Lawrence University. I know that I will make great progress studying piano with Dr. Michael Mizrahi. Since being at Lawrence I've already made a lot of progress and I really love it here. I am so grateful for the Ansorge Family Scholarship that made it possible for me to come to Lawrence because without it, I might not have been able to afford the cost of attending a school that is a great fit for me and a place where I will learn so much and go so far."