Title
Planned Giving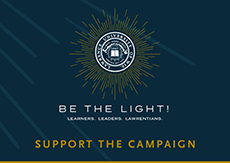 Finance News

Friday April 10, 2020
Case of the Week
Exit Strategies for Real Estate Investors, Part 11
Case:
Karl Hendricks was a man with the golden touch. Throughout his life, it seemed every investment idea that he touched turned to gold. By far, Karl was most successful with real estate investments. It was definitely his passion.

Amazingly, Karl continued to buy and sell real estate at the age of 85. For instance, about three months ago, Karl discovered a great investment property. It was a "fixer-upper" commercial building in a great area. While other nearby buildings sold for over $2 million, the seller needed to sell quickly and was asking just $1 million.

The condition of the building turned many buyers away. It was being sold "as-is," but Karl was not deterred. He could see great potential with the building and knew it would not take much to get it to market condition. Therefore, Karl swooped in, bought the building for $1 million and instantly hired contractors to refurbish the place.

After three months of hard work refurbishing the building, the place looked like new! In the end, Karl invested $250,000 in the building, bringing his total investment in the property to $1.25 million. One month after the completion of the work, Karl was contacted informally by a company that expressed an interest in the building — a $2 million interest! This was no surprise to Karl. He knew the building was another great buy.

After Karl learned about the benefits of a FLIP CRUT, he eagerly wanted to move forward. (See Parts 1 and 2 for a full discussion of this decision.) It looked like the perfect solution. However, Karl still did have some important questions.


Question:
First, Karl wanted to know what steps would be needed in order to validate and solidify his charitable income tax deduction? He knew the IRS would not just "take his word for it."


Solution:
This is a very important question and, accordingly, it is crucial that Karl follow the valuation and substantiation rules closely. Indeed, taxpayers are consistently denied their charitable income tax deductions when the required record keeping and documentation is not available when requested.

The appraisal. When a donor makes a gift of property (other than cash or public securities) over $5,000, a qualified appraisal is required. However, there is an exception for non-publicly traded stocks if the value does not exceed $10,000. The appraisal must be performed no earlier than 60 days prior to the gift and no later than the due date of the donor's income tax return (including extensions). This appraisal timeline provides donors with flexibility regarding the completion of the appraisal. However, the appraisal must value the property as of the "date of the gift," irrespective of the actual date the appraisal was completed.

As one can imagine, the appraisal must include quite a bit of information. For instance, it usually will include:

1) A detailed description of the property
2) The physical condition of the property
3) The date, or expected date, of the gift
4) Any agreement or understanding regarding the use of the property
5) The name, address and tax ID number of the appraiser
6) The appraiser's qualifications
7) A statement that the appraisal was done for income tax purposes
8) The fair market value of the property
9) The method and basis for property valuation
10) The date of appraisal

The appraiser. Because of the tax and legal implications inherent with charitable income tax deductions, it is essential that a qualified appraiser perform the appraisal. There are several important factors for determining if an appraiser is qualified.

The appraiser will be qualified if he or she has an appraisal designation from a recognized organization, has otherwise met comparable education experience requirements, regularly performs and is paid for appraisals, has verifiable education and experience with the type of property appraised, has not been prohibited from practicing before the IRS and has not been excluded by Treasury regulations from serving as an appraiser. Sec. 170(f)(11)(E)(ii).

For real property gifts, the appraiser meets the required standards if he or she is licensed or certified for the type of real property by the appropriate state agency. Some state agencies have a separate certification for certain types of real estate, such as residential and commercial real estate. In these states, the appraiser must have the appropriate designation for the type of real estate gifted to charity. Notice 2006-96; 2006-46 IRB 1.

For gifts that are not real property, the appraiser must fulfill three requirements. He or she must have completed "college or professional-level coursework," must have two years of experience in buying, selling or valuing the type of gifted property and must thoroughly describe, in the appraisal, his or her education and qualifying experience.

Generally, appraisals will qualify if they are consistent with the Uniform Standards of Professional Appraisal Practice set forth by the Appraisal Standards Board of the Appraisal Foundation. Notice 2006-96, Section 3.03.

Appraisals must also include a statement that the appraiser recognizes that a substantial or gross valuation misstatement that he or she knew or reasonably should have known would be used on a tax document could lead to a civil penalty. Sec. 6695A(b). The appraiser penalties for incorrect appraisals are the greater of $1,000 or 10% of the understatement from a substantial or gross valuation misstatement, with a cap of 125% of the appraiser's gross income from the appraisal. Sec. 6695A(b). The IRS may also discipline appraisers after notice and a hearing. Disciplinary action may include suspending or barring an appraiser from preparing or presenting appraisals to the IRS.

In addition to the factors listed above, there are rules that prevent certain individuals from being the appraiser. For instance, the donor, an employee of the donor, persons related to the donor and the charitable donee may not perform the appraisal.

Based upon this information, Karl wisely hires a prominent and respectable independent real estate firm to value his building. Not surprisingly, the firm's extensive experience in providing appraisals for income tax purposes gives Karl a great deal of comfort and peace of mind.

Editor's Note: In Part 12 of this case study series, we will address the need for Form 8283 and the rules regarding its filing.


Published June 14, 2019
Previous Articles
Exit Strategies for Real Estate Investors, Part 10
Exit Strategies for Real Estate Investors, Part 9
Exit Strategies for Real Estate Investors, Part 8
Exit Strategies for Real Estate Investors, Part 7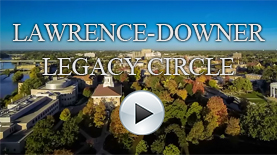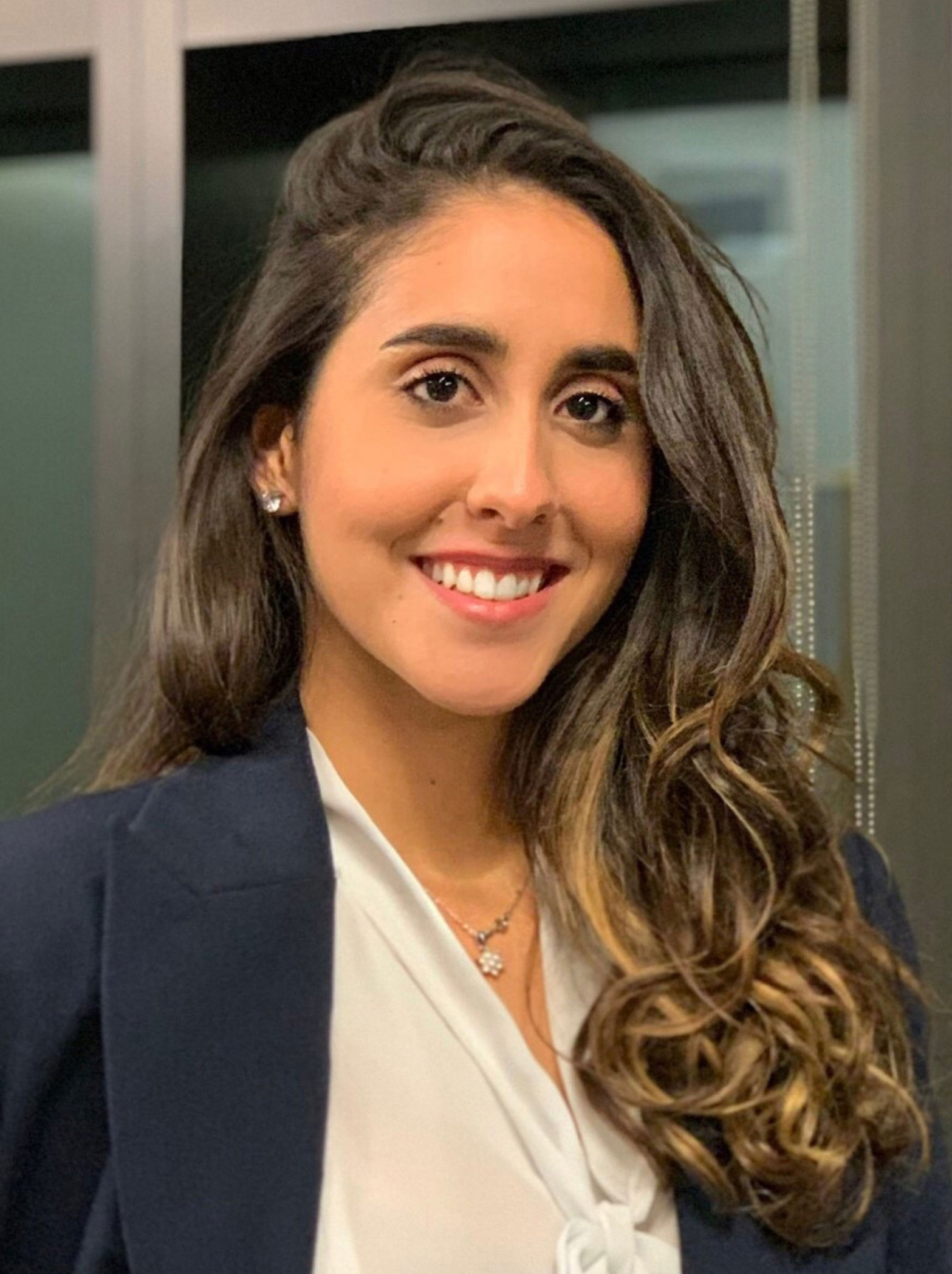 Maria Poimenidou, 2020
Theodore Diamandopoulos
Memorial Scholarship
"I am currently a senior double majoring in biochemistry and economics and minoring in Innovation & Entrepreneurship. I cannot express enough how much I appreciate the Theodore Diamandopoulos Memorial Scholarship, without it, my Lawrence experience would not be possible. I have enjoyed being a mentor in the CORE freshman mentorship program, playing and working for the Women's Basketball team, competing in Model United Nations, interning as a lab assistant at the MD Anderson Cancer Center in Houston, hosting a pilot STEM program for young unaccompanied refugees in Greece, and volunteering through KidsGive during a field trip to Sierra Leone. Thank you so much for supporting me in doing the things I dream to do."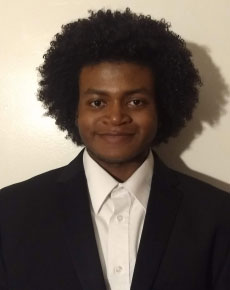 Jelani Jones, 2021
Marie Dohr Memorial Scholarship
"Being at Lawrence has and continues to be a joy for me. I feel that I have grown so much as a musician, a teacher, and a friend through the awesome community of professors and friends I have met here. I feel that I am blessed to have such an awesome violin professor, and all the faculty members in the education department are so amazing. I have come to see Lawrence and the state of Wisconsin as my home, and I wouldn't change a thing."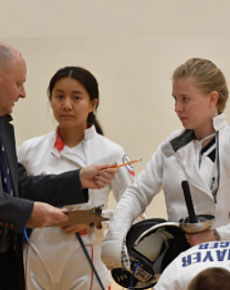 Maggie Wright, 2021
Margaret S. and W. Paul Gilbert Memorial Scholarship
The scholarships I receive at Lawrence allow me to experience anything that I want to. I can pursue my love of Biology and Chemistry in classes that are engaging, with professors who care individually about their students. These scholarships also give me the freedom to participate in numerous extracurriculars that Lawrence offers as well, like the Fencing Team and the American Medical Students Association. All of the opportunities Lawrence offers me remind me how grateful I am to have received the Margaret S. and W. Paul Gilbert Memorial Scholarship."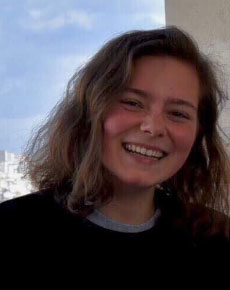 Molly Chadwick Reese, 2020
Anne Prioleau Jones Tuition Scholarship in French
"Attending Lawrence is a privilege few are granted. Every moment spent at Lawrence solidifies a lifelong membership in a special group of peers, known as Lawrentians. The esprit de corps that Lawrence fosters makes the connection between students and mentors new and challenging, with both parties in a constant state of curiosity, respect, and encouragement. My experience as a language learner at Lawrence has not only helped my comprehension of the French language, but has enhanced my ability to communicate and connect with people in ways I never expected before attending Lawrence. As a French major and a student following a pre-medicine track, I have been afforded the privilege of diving into the sumptuous depths of the humanities, while satiating my hunger for scientific knowledge in concert. From this, I am able to fully appreciate the wonders of a liberal arts education. If not for the Anne Prioleau Jones Scholarship in French, I would be unable to join my peers in this quest for knowledge. I am very grateful for the donors' generosity."