Title

Saturday June 23, 2018
Private Letter Ruling
Scholarship Awards Not Taxable
GiftLaw Note:
A private foundation ("Foundation") requested advance approval of its scholarship grant procedures. Foundation, a tax-exempt organization, plans to operate a scholarship program to assist with the costs of post-secondary education, specifically undergraduate schools and community colleges. The program will be publicized primarily through high school guidance counselors. Applicants must be high school seniors who will be attending a four-year college or two-year community college. To be considered, applicants must complete an application form, submit transcripts and provide financial statements. Scholarships will be awarded based on financial need, scholastic records and exhibited leadership potential. Relatives of the selection committee, as well as relatives of Foundation's officers, directors and substantial contributors will not be eligible for awards. Scholarships awards will be paid directly to the educational institution for the benefit of the scholarship recipient.

Expenditures from private foundations to individuals for travel, study or other similar purposes are generally taxable expenditures. However, Sec. 4945(g) provides an exception for grants that meet certain requirements. The award must be made on an objective, nondiscriminatory basis; it must receive advance approval from the IRS; it must be a scholarship or fellowship grant subject to Sec. 117(a); and it must be used for study at an educational organization described in Sec. 170(b)(1)(A)(ii). Here, the Service determined that Foundation's procedures for awarding scholarships meet the requirements of Sec. 4945(g). As such, the scholarship awards will not be considered taxable expenditures.

PLR 201732036 Scholarship Awards Not Taxable
08/11/2017 (05/19/2017)
Dear * * *:
You asked for advance approval of your scholarship grant procedures under Internal Revenue Code section 4945(g). This approval is required because you are a private foundation that is exempt from federal income tax. You requested approval of your scholarship program to fund the education of certain qualifying students.
Our determination
We approved your procedures for awarding scholarships. Based on the information you submitted, and assuming you will conduct your program as proposed, we determined that your procedures for awarding scholarships meet the requirements of Code section 4945(g)(1). As a result, expenditures you make under these procedures won't be taxable.
Also, awards made under these procedures are scholarship or fellowship grants and are not taxable to the recipients if they use them for qualified tuition and related expenses (subject to the limitations provide in Code section 117(b)).
Description of your request
You will operate a scholarship program. The purpose of your scholarships will be to assist with the costs of post-secondary education, primarily undergraduate school and community college.
Your program will be primarily publicized through high school guidance counselors. Applicants for the scholarships must be high school seniors attending a four year college or two year community college. You initially intend to focus the scholarship program on high school seniors in V, or the surrounding area, and who are attending any four year college or the two year community college located in V. However, you may broaden the scholarship program to surrounding counties or states in future years. There will be no restrictions based on race, sex, and religion or employment status. The number of grants to be made annually will be determined by your Board based on the size and character of the applicant pool and your assets.
Applicants will submit a completed application form with a copy of their transcripts, listing of extracurricular activities and financial statements for the individual and parents. Recipients will be selected based on their demonstrated need for financial assistance, satisfactory scholastic record (at least a w GPA), and exhibited leadership potential.
The selection committee shall be comprised of your Board of Directors or a subcommittee of Board members. Relatives of your selection committee, officers, directors, or substantial contributors are not eligible for awards under your program.
The amount of each grant will be determined based on whether the recipient will be attending a four year college or community college, and the financial need of the recipient. For students attending a four year college, the minimum scholarship amount will be x dollars. For students attending community college, the minimum scholarship amount will be y dollars. The maximum scholarship amount per year will be z dollars. However, depending on available funding, your Board has the discretion to increase or decrease the size of the scholarships.
Scholarship payments will be made directly to the educational institution for the benefit of the scholarship recipient. The school will apply the funds to the student's outstanding tuition balance. This process ensures that the scholarship funds are only used for enrolled students in good standing at the college. In the event you allow recipients to apply for a scholarship renewal, scholarship recipients will be required to submit certified transcripts at the end of the school year to verify that the student has maintained at least a w GPA.
You represent that you will complete the following: (1) arrange to receive and review grantee reports annually and upon completion of the purpose for which the grant was awarded, (2) investigate diversion of funds from their intended purposes, and (3) take all reasonable and appropriate steps to recover the diverted funds, ensure other grant funds held by a grantee are used for their intended purposes, and withhold further payments to grantees until you obtain grantees' assurances that future diversions will not occur and that grantees will take extraordinary precautions to prevent future diversion from occurring.
You represent that you will maintain the following: (1) all records relating to individual grants including information obtained to evaluate grantees, (2) identify whether a grantee is a disqualified person, (3) establish the amount and purpose of each grant, and (4) establish that you undertook the supervision and investigation of grants described above.
Basis for our determination
The law imposes certain excise taxes on the taxable expenditures of private foundations (Code section 4945). A taxable expenditure is any amount a private foundation pays as a grant to an individual for travel, study, or other similar purposes. However, a grant that meets all of the following requirements of Code section 4945(g) is not a taxable expenditure.
The foundation awards the grant on an objective and nondiscriminatory basis.
The IRS approves in advance the procedure for awarding the grant.
The grant is a scholarship or fellowship subject to the provisions of Code section 117(a).
The grant is to be used for study at an educational organization described in Code section 170(b)(1)(A)(ii).
Other conditions that apply to this determination
This determination only covers the grant program described above. This approval will apply to succeeding grant programs only if their standards and procedures don't differ significantly from those described in your original request.
This determination applies only to you. It may not be cited as a precedent.
You cannot rely on the conclusions in this letter if the facts you provided have changed substantially. You must report any significant changes to your program to the Cincinnati Office of Exempt Organizations at:
Internal Revenue Service
Exempt Organizations Determinations
P.O. Box 2508
Cincinnati, OH 45201
You cannot award grants to your creators, officers, directors, trustees, foundation managers, or members of selection committees or their relatives.
All funds distributed to individuals must be made on a charitable basis and further the purposes of your organization. You cannot award grants for a purpose that is inconsistent with Code section 170(c)(2)(B).
You should keep adequate records and case histories so that you can substantiate your grant distributions with the IRS if necessary.
We've sent a copy of this letter to your representative as indicated in your power of attorney.
Please keep a copy of this letter in your records.
If you have questions, please contact the person listed at the top of this letter.
Sincerely,
Stephen A. Martin
Director, Exempt Organizations
Rulings and Agreements
Published August 18, 2017
Previous Articles
Grant to Charity Considered Unusual Grant
Foundation's Set-Aside of Funds Approved
Commercial Activity Sinks Marine Science Organization's Exemption
No UBTI on Endowment Units to Trust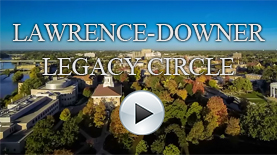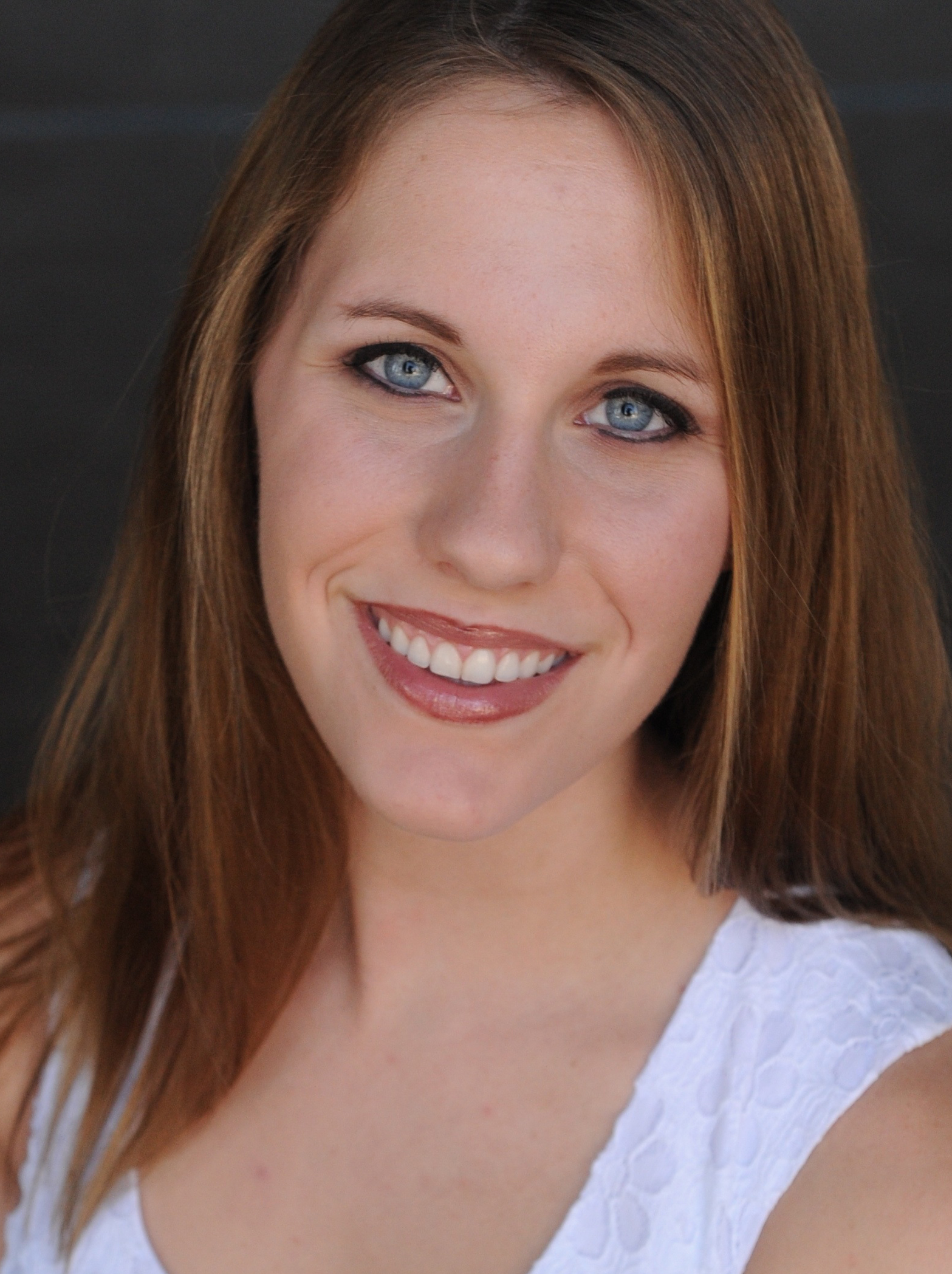 Shelby Harder, 2018
Dr. Irving Auld and Dorothy
Roher Auld Scholarship
"Many students take for granted what a university has to offer. However, I am thankful every single day for the opportunity to attend this prestigious school. At Lawrence, you have the ability to engage in Socratic debates about the world we live in at dinner, play recreational or NCAA sports, and talk one on one with brilliant professors. At Lawrence, you don't just 'learn' a subject, you are immersed in it. You dive into the liberal arts and these professors show you the beauty in it all, and how everything is tied together. I am a Biochemistry major with a soft spot for rocket science, philosophy, and evolution. Lawrence is my dream school, and it would have never been possible without the Dr. Irving Auld and Dorothy Roher Auld Scholarship. I am forever grateful for their generosity."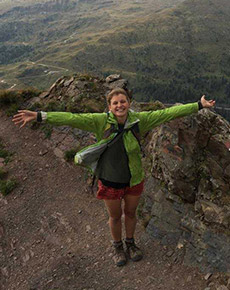 Juliana E. Olsen-Valdez, 2018
Carroll Family Scholarship
"Lawrence University is a great place for students looking to embrace their multi-interested approach to learning. As a Geology major, I have spent many long hours in laboratories. But, I have also had the opportunity to organize and lead students on outdoor backpacking trips, help build a stronger community for International students, participate in dialogues on campus initiatives, attend dozens of musical events, and study abroad in a field-based geology program, all while taking classes in a variety of academic spheres on campus. Lawrence, as an institution and student body, creates a collective of learners, listeners, and leaders who are continuously evolving their understanding of the world around them. I am fortunate to have the support of the Carroll Family Scholarship, so that I can say I am a part of this exceptional community too!"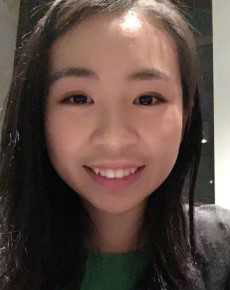 Weiqi "Vicky" Liang, 2019
Marian H. Cuff Endowed Scholarship
"Lawrence is a special institution with nice people around the campus. I better myself by trying out different things and using new ways to think critically. Even though I am a Philosophy major, I have successfully taken classes in Anthropology, Biology, Economics, and Government. In addition, I still find many great extracurricular opportunities to explore, such as singing with Viking Chorale, even though I am not a music major. While having the great experience of volunteering at the elderly center last year, I became an elder advocacy coordinator at the Volunteer Community Service Center. At Lawrence, I've learned to handle difficult academic problems while looking forward to exploring possible opportunities. I am very grateful to be awarded the Marian H. Cuff Endowed Scholarship for every year I have been here, and appreciate that the scholarship has provided this wonderful Lawrence experience to me."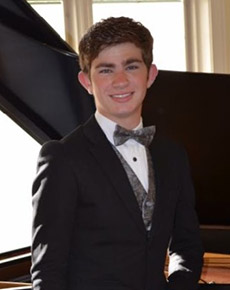 Anthony Cardella, 2018
Ansorge Family Scholarship
"I am so excited that I am able to attend Lawrence University. I know that I will make great progress studying piano with Dr. Michael Mizrahi. Since being at Lawrence I've already made a lot of progress and I really love it here. I am so grateful for the Ansorge Family Scholarship that made it possible for me to come to Lawrence because without it, I might not have been able to afford the cost of attending a school that is a great fit for me and a place where I will learn so much and go so far."