Title

Saturday June 23, 2018
Washington News
'Don't Take the Bait' W-2 Scam
In IR-2017-130, the Service continued a summer series of warnings about tax scammers. In this latest scam, a business or nonprofit is targeted in an effort to obtain its employees' Forms W-2.
In this scam, the fraudster claims to be an officer of the business or nonprofit. He or she sends an email to a financial or human resources employee. The fraudster tries to trick the employee into sending him or her a list of all employee W-2 forms.
With the W-2 forms, the fraudster is able to file tax returns with exact income numbers and request improper refunds. Because the income numbers are correct, it is more difficult for the IRS to discover the fraud.
IRS Commissioner John Koskinen stated, "These are incredibly tricky schemes that can be devastating to a tax professional or business. Cybercriminals target people with access to sensitive information, and they cleverly disguise their efforts through an official-looking email."
The W-2 scam has targeted businesses, public schools, universities and other nonprofits.
All businesses and nonprofits should take steps to protect Forms W-2. If a finance or human relations employee is asked for W-2 information, a good policy is to have the employee call the person requesting information and confirm the reason for the request.
The IRS has a special email address for reporting theft of Form W-2 information. The IRS email address is
dataloss@irs.gov
. Use "W-2 Scam" in the email subject line.
Chairman Brady Speaks in Santa Barbara
On August 16, House Ways and Means Committee Chairman Kevin Brady (R-TX) and three committee members traveled to the Reagan Ranch near Santa Barbara. The other representatives were Ways and Means Tax Policy Subcommittee Chairman Peter Roskam (R-IL), Rep. Carlos Curbelo (R-FL) and Rep. David Schweikert (R-AZ).
The four were highlighting the history of the bipartisan tax reform in 1986. On August 16, 1986, the House and Senate agreed on a conference report. This report was the basis for drafting the comprehensive tax bill that was signed in October of 1986.
Brady noted, "As we stand here 31 years later, we face a monumental challenge of our own—coming together to fix a U.S. tax code that has become just as broken as the one President Reagan and Congress overhauled in the 1980's. Today, Americans are watching good-paying jobs, manufacturing plants, and our research and development move overseas to countries with more competitive tax systems."
Brady continued to observe that the nation faces substantial economic challenges. He stated, "At what point did we give up on the principles of fairness, simplicity, free enterprise, and—most of all—faith in each American's individual talents? And when did we decide that it was better to give in to Washington's special interests at the expense of all the hardworking Americans who truly contribute to our economy?"
Committee Member Lloyd Doggett (D-TX) published a statement in response to the Santa Barbara meeting. He called on Chairman Brady to alter his tax plan and avoid giving "more costly tax breaks for the super-rich."
Editor's Note:
Chairman Brady previously planned to release a full tax bill in September. The White House and leaders of the House and Senate have now pledged to release a three to five page "framework" for tax reform during September. It now seems probable the scale of tax reform may be reduced. Senate Finance Committee Orrin Hatch (R-UT) also plans to hold hearings prior to preparation of a tax bill. Given the limited number of legislative days for both the House and the Senate in 2017, it now seems likely that a tax bill will be deferred until 2018.
Conservation Easement Case Remanded
In
BC Ranch II LP et al. v. Commissioner;
No. 16-60068; No. 16-60069 (5th Cir. 2017), the Fifth Circuit vacated a Tax Court case that disallowed two conservation easements. The case was remanded to Tax Court for further proceedings.
BC Ranch I, L.P. ("BCR I") bought 3,744 acres in Texas in 2003. In 2004, 1,866 acres were conveyed to BC Ranch II, L.P. ("BCR II").
On September 29, 2005, BCR I donated a conservation easement to the North American Land Trust ("NALT"). On September 14, 2007, BCR II donated a conservation easement to NALT. Both conservation easements protected the habitat of the gold-cheeked warbler.
The easements were in perpetuity. BCR I was permitted to sell 24 limited partnership units. Each L.P. unit granted the owner the right to be deeded a five acre parcel that could be used for building a home.
The five acre parcels were platted, but the deeds allowed boundary adjustments on the five acre parcels. The adjusted parcel was required to be five acres and within the confines of the original total property. The conservation easements on the total BCR I and BCR II parcels could not be modified.
The conservation easements were appraised and the BCR I deduction was $8.4 million. The deduction for the easement on BCR II was $7.5 million.
The IRS denied both charitable deductions. The Tax Court held that the easements were not in perpetuity because the lot parcels permitted boundary line adjustments. In addition, the Tax Court determined that the purchase of an L.P. interest was a disguised sale of the lots.
The Fifth Circuit noted that easements must be granted in perpetuity and it is not permitted to exchange the easement land for other property. However, the 24 five acre lots were 6.9% of the whole BCR I parcel. While the lot boundaries could be changed, the conservation easement applied to the entire parcel and that was not subject to modification.
Moving the boundaries of the five acres lots was determined to be a "de minimus" change. Therefore, this was permitted because it was unlikely that there would be a significant change in the five acre lots.
The Fifth Circuit also disagreed with the Tax Court on the disguised sale. While the local assessor valued the five acre parcels at $28,000 and the property owners paid $350,000 or more, there was no clear method for determining the value of ownership in the common areas. The partnership still had the right to make changes within the common areas. Because there was no method for determining value of the common area rights, the Tax Court determination of disguised purchase was rejected.
Dissenting Judge Dennis disagreed with the first ground for the decision. He determined that the movement of boundaries did violate the requirement that an easement be granted in perpetuity on a specific parcel of land. Therefore, he felt that the "granted in perpetuity" requirement was not met.
Applicable Federal Rate of 2.4% for September -- Rev. Rul. 2017-17; 2017-36 IRB 1 (18 Aug 2017)
The IRS has announced the Applicable Federal Rate (AFR) for September of 2017. The AFR under Section 7520 for the month of September will be 2.4%. The rates for August of 2.4% or July of 2.2% also may be used. The highest AFR is beneficial for charitable deductions of remainder interests. The lowest AFR is best for lead trusts and life estate reserved agreements. With a gift annuity, if the annuitant desires greater tax-free payments the lowest AFR is preferable. During 2017, pooled income funds in existence less than three tax years must use a 1.2% deemed rate of return. Federal rates are available by
clicking here
.
Published August 18, 2017
Previous Articles
Sen. Hatch and Rep. Neal Discuss Tax Reform
IRS Suggests Defenses Against Ransomware
Personal Identity Theft Down, Business Up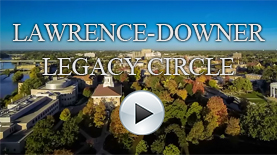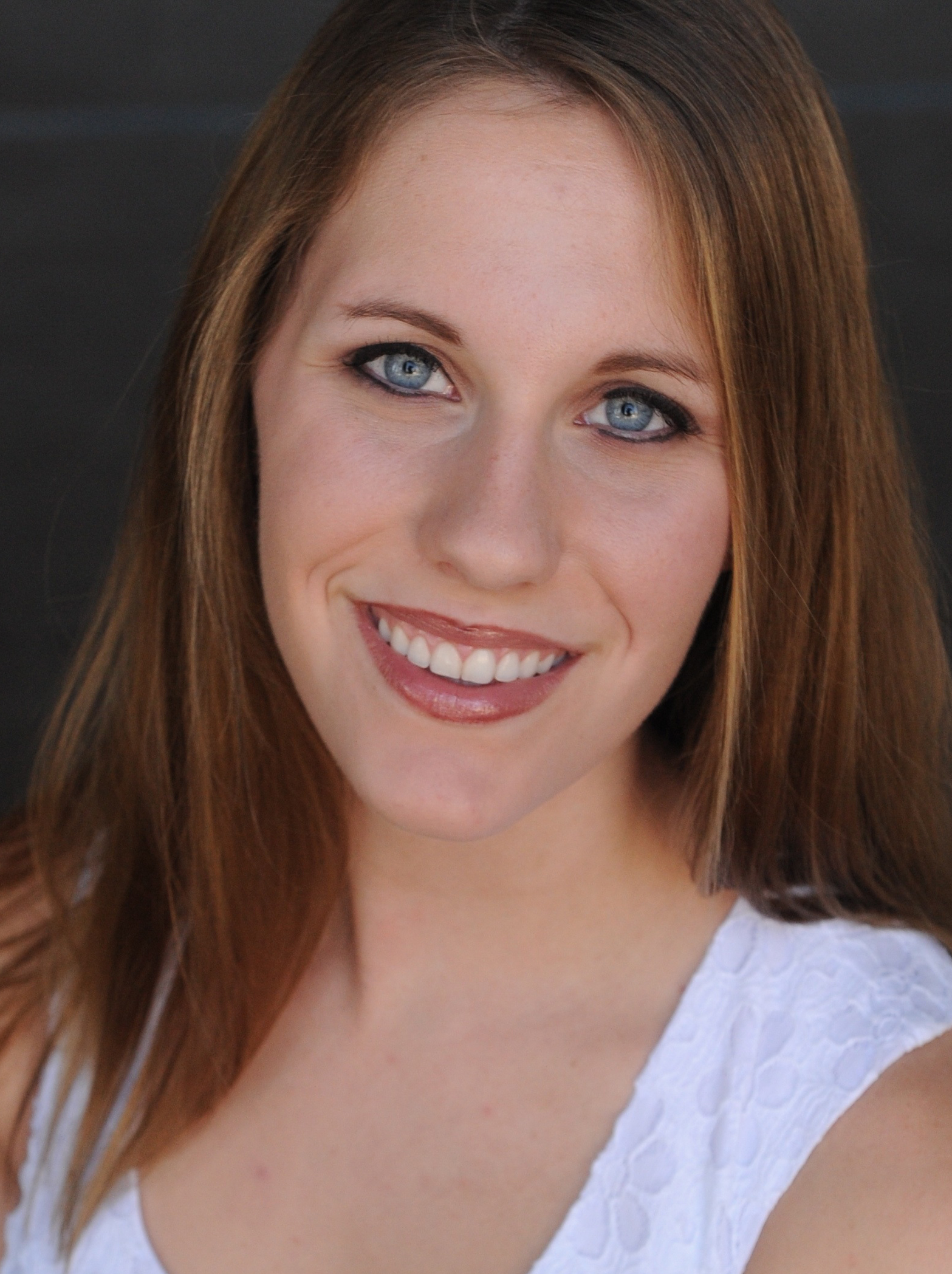 Shelby Harder, 2018
Dr. Irving Auld and Dorothy
Roher Auld Scholarship
"Many students take for granted what a university has to offer. However, I am thankful every single day for the opportunity to attend this prestigious school. At Lawrence, you have the ability to engage in Socratic debates about the world we live in at dinner, play recreational or NCAA sports, and talk one on one with brilliant professors. At Lawrence, you don't just 'learn' a subject, you are immersed in it. You dive into the liberal arts and these professors show you the beauty in it all, and how everything is tied together. I am a Biochemistry major with a soft spot for rocket science, philosophy, and evolution. Lawrence is my dream school, and it would have never been possible without the Dr. Irving Auld and Dorothy Roher Auld Scholarship. I am forever grateful for their generosity."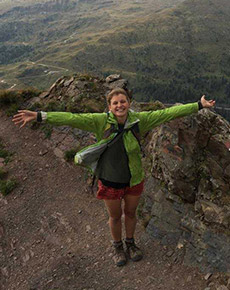 Juliana E. Olsen-Valdez, 2018
Carroll Family Scholarship
"Lawrence University is a great place for students looking to embrace their multi-interested approach to learning. As a Geology major, I have spent many long hours in laboratories. But, I have also had the opportunity to organize and lead students on outdoor backpacking trips, help build a stronger community for International students, participate in dialogues on campus initiatives, attend dozens of musical events, and study abroad in a field-based geology program, all while taking classes in a variety of academic spheres on campus. Lawrence, as an institution and student body, creates a collective of learners, listeners, and leaders who are continuously evolving their understanding of the world around them. I am fortunate to have the support of the Carroll Family Scholarship, so that I can say I am a part of this exceptional community too!"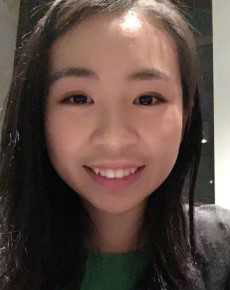 Weiqi "Vicky" Liang, 2019
Marian H. Cuff Endowed Scholarship
"Lawrence is a special institution with nice people around the campus. I better myself by trying out different things and using new ways to think critically. Even though I am a Philosophy major, I have successfully taken classes in Anthropology, Biology, Economics, and Government. In addition, I still find many great extracurricular opportunities to explore, such as singing with Viking Chorale, even though I am not a music major. While having the great experience of volunteering at the elderly center last year, I became an elder advocacy coordinator at the Volunteer Community Service Center. At Lawrence, I've learned to handle difficult academic problems while looking forward to exploring possible opportunities. I am very grateful to be awarded the Marian H. Cuff Endowed Scholarship for every year I have been here, and appreciate that the scholarship has provided this wonderful Lawrence experience to me."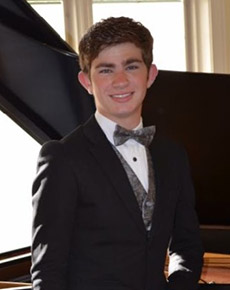 Anthony Cardella, 2018
Ansorge Family Scholarship
"I am so excited that I am able to attend Lawrence University. I know that I will make great progress studying piano with Dr. Michael Mizrahi. Since being at Lawrence I've already made a lot of progress and I really love it here. I am so grateful for the Ansorge Family Scholarship that made it possible for me to come to Lawrence because without it, I might not have been able to afford the cost of attending a school that is a great fit for me and a place where I will learn so much and go so far."