Title

Saturday June 23, 2018
Washington News
IRS Suggests Defenses Against Ransomware
The IRS is continuing to warn tax advisers to take protective action against ransomware. This week the IRS published specific steps to avoid becoming victimized by ransomware.
In a ransomware attack, cybercriminals will download malware on your computer. The malware encrypts your files. Because you lose access to all of your files, you are directed to make an electronic payment. If you make the payment, the cybercriminal may give you a key to unlock your files.
In May 2017 there was a worldwide ransomware attack with the name "WannaCry." The malware attacked older versions of Windows software. In one day, the malware locked files on an estimated 230,000 computers worldwide.
IRS Commissioner John Koskinen stated, "Tax professionals face an array of security issues that could threaten their clients and their business. We urge people to take the time to understand these threats and take the steps to protect themselves. Do not just assume your computers and systems are safe."
The IRS published several specific strategies for tax advisers.
Education -- Ensure that all of your employees are aware of the risks of ransomware. They should understand how critical their role is in protecting your data.
Antivirus software -- All of the organization computers should have appropriate software to protect against a virus or malware. The software should be updated each day over the Internet.
Write Access -- Limit the ability to write files to hard drives to those staff who need to save data. Some files may be used by staff with "read-only" permission.
Backups -- Make daily backups of all of your files.
Backup Connection -- Your backup system should not be continuously connected. If it is, the cybercriminal may infect both your computer and the backup system.
Tax Reform Clock Ticking
On August 2 at an Americans for Prosperity Conference in Washington, the Freedom Caucus Chair Mark Meadows (R-NC) discussed the difficult path for tax reform.
Meadows stated, "if we do not have a bill that we are actually debating in September that hopefully gets a vote by October, it will not get to the president's desk by Thanksgiving. And if it does not get to the president's desk by Thanksgiving, it is not going to happen."
Meadows continued by noting that if the reforms are not enacted in 2017 then "those tax reforms do not get realized for another full year. The second thing is running up against the 2018 midterm elections. It is the political reality in those midterm years -- everything starts to slow down."
The basic problem is that a tax bill to stimulate the economy needs to lower rates and permit expensing of new equipment. The initial hope of Chairman of the House Ways and Means Committee Kevin Brady (R-TX) was to include a border adjustable tax with the bill. At a meeting with leaders of the House, Senate and White House last week there was an agreement to remove the unpopular border adjustable tax. However, this tax was intended to pay for lower rates and expensing of new equipment.
White House Director of Legislative Affairs Marc Short spoke at the Americans for Prosperity event. He suggested Chairman Brady should draft a bill in August and the Senate could conduct hearings in September. The House could pass the tax bill in October. The Senate then could consider and pass the tax bill in November.
Short continues to prefer a 15% corporate rate, but hopes to pass a revenue-neutral bill. He acknowledged that this bill is not likely to have full expensing.
Emphasizing they should be part of the taxwriting process, Democratic senators sent a letter to the Republican leaders and President Trump. They outlined three major principles for tax reform. First, middle-income families must not experience a tax increase. Second, the tax bill should use regular order with committee hearings and debate on the legislation. It should not use the budget reconciliation process. Third, they also oppose any effort to pass a "deficit-neutral" bill that is funded through reducing expenditures.
Editor's Note:
it is becoming progressively more difficult each week for Chairman Brady to draft a major tax reform bill. Given the decision to remove the border adjustable tax and retaining that goal to create a revenue-neutral bill, the probable result is much smaller rate reductions. The challenge for Brady is that if the rate reductions are modest, then removing itemized deductions such as state and local taxes will be politically very difficult.
Federal Tax Lien Has Priority Over Executor Expenditures
In
Spiekhout, Raelinn M. et al. v. United States;
No. 1:15-cv-01097, the District Court held that a federal tax lien had priority over seven other estate claims.
Decedent Fred Allen Simmons passed away June 6, 2014. A resident of Zionsville, Indiana, he had been married to Deborah Scott. They had one son, Erik Simmons, in 1991 and were divorced in 1998. Surviving spouse Raelinn M Spiekhout is the personal representative. The main estate asset was a home in Zionsville, Indiana. There were nine claims against the estate that totaled $1.8 million.
The claims were from ex-wife Scott, two noteholders, two former employees, and tax liens filed by the State of Indiana and the United States. The IRS lien was $591,406. The state court determined the estate was insolvent with assets of $266,873. It ordered the home sold and distributions made according to the state priority list. The federal tax lien was placed as priority number seven.
The IRS removed the case to federal District Court. The District Court directed the net proceeds of $245,766 from sale of the home be distributed to the IRS. The federal tax lien was made the first priority.
Spiekhout noted that extensive funds have been expended in order to prepare the residence for sale. In addition, Indiana law mandated payments to the executor and attorney for the estate. Magistrate Judge Bookman ruled that the federal lien had priority.
While there were expenditures to prepare the home for sale, these did not change the priority. The applicable law was the Federal Tax Lien Act. Under the provisions of this law, the government lien was prior to the other claims. The court noted that the IRS had discretion to pay Spiekhout for unreimbursed expenditures with proper justification.
Applicable Federal Rate of 2.4% for August -- Rev. Rul. 2017-15; 2017-32 IRB 1 (19 July 2017)
The IRS has announced the Applicable Federal Rate (AFR) for August of 2017. The AFR under Section 7520 for the month of August will be 2.4%. The rates for July of 2.2% or June of 2.4% also may be used. The highest AFR is beneficial for charitable deductions of remainder interests. The lowest AFR is best for lead trusts and life estate reserved agreements. With a gift annuity, if the annuitant desires greater tax-free payments the lowest AFR is preferable. During 2017, pooled income funds in existence less than three tax years must use a 1.2% deemed rate of return. Federal rates are available by
clicking here
.
Published August 4, 2017
Previous Articles
Personal Identity Theft Down, Business Up
IRS Launches "Don't Take the Bait" Campaign
IRS Tips for Students with Summer Jobs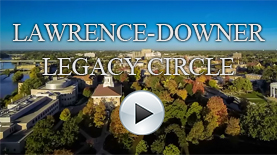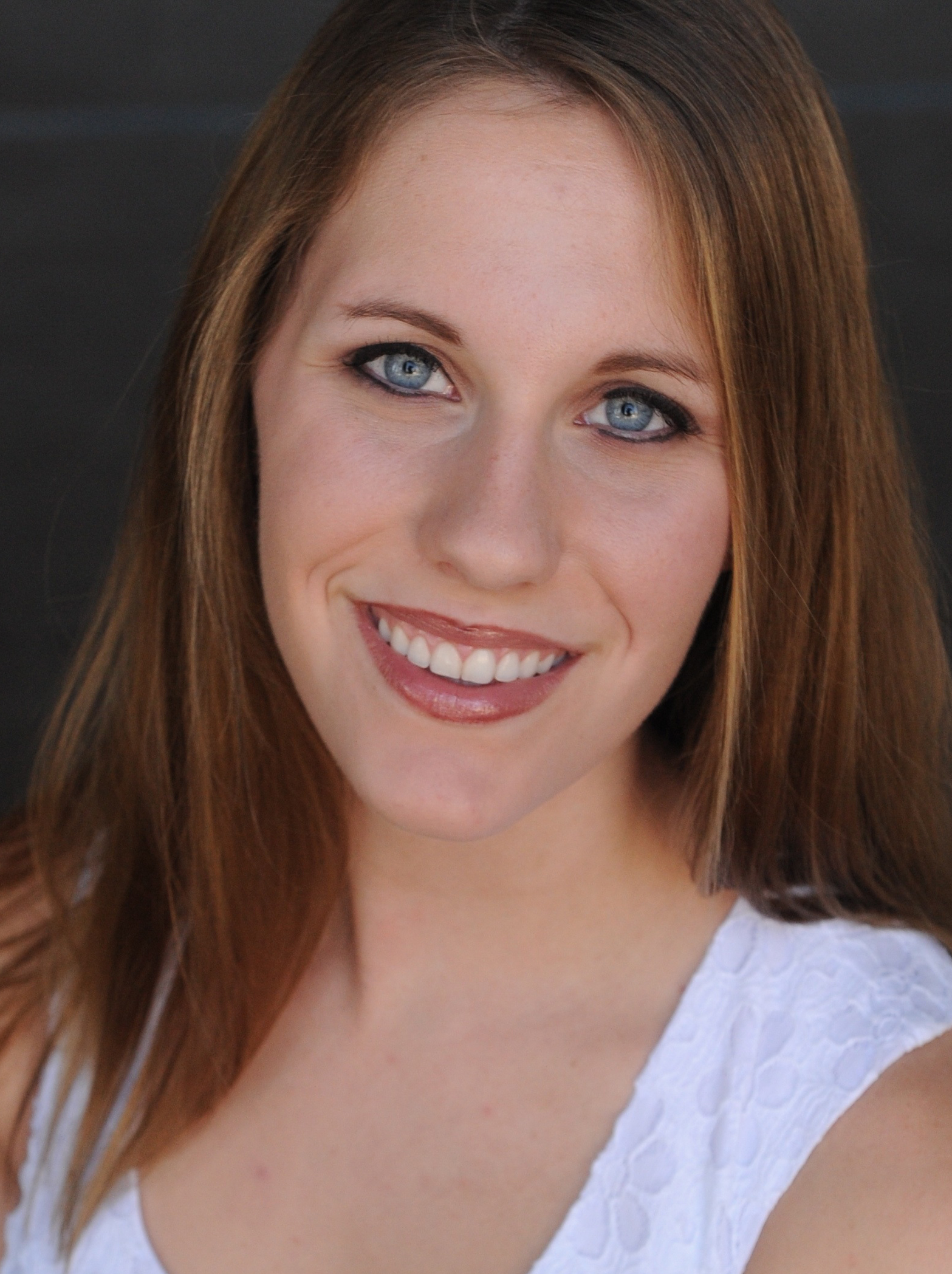 Shelby Harder, 2018
Dr. Irving Auld and Dorothy
Roher Auld Scholarship
"Many students take for granted what a university has to offer. However, I am thankful every single day for the opportunity to attend this prestigious school. At Lawrence, you have the ability to engage in Socratic debates about the world we live in at dinner, play recreational or NCAA sports, and talk one on one with brilliant professors. At Lawrence, you don't just 'learn' a subject, you are immersed in it. You dive into the liberal arts and these professors show you the beauty in it all, and how everything is tied together. I am a Biochemistry major with a soft spot for rocket science, philosophy, and evolution. Lawrence is my dream school, and it would have never been possible without the Dr. Irving Auld and Dorothy Roher Auld Scholarship. I am forever grateful for their generosity."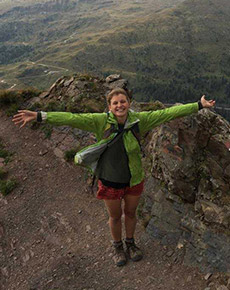 Juliana E. Olsen-Valdez, 2018
Carroll Family Scholarship
"Lawrence University is a great place for students looking to embrace their multi-interested approach to learning. As a Geology major, I have spent many long hours in laboratories. But, I have also had the opportunity to organize and lead students on outdoor backpacking trips, help build a stronger community for International students, participate in dialogues on campus initiatives, attend dozens of musical events, and study abroad in a field-based geology program, all while taking classes in a variety of academic spheres on campus. Lawrence, as an institution and student body, creates a collective of learners, listeners, and leaders who are continuously evolving their understanding of the world around them. I am fortunate to have the support of the Carroll Family Scholarship, so that I can say I am a part of this exceptional community too!"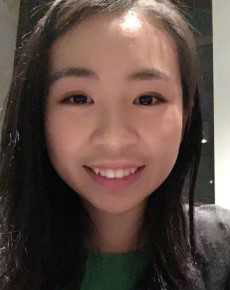 Weiqi "Vicky" Liang, 2019
Marian H. Cuff Endowed Scholarship
"Lawrence is a special institution with nice people around the campus. I better myself by trying out different things and using new ways to think critically. Even though I am a Philosophy major, I have successfully taken classes in Anthropology, Biology, Economics, and Government. In addition, I still find many great extracurricular opportunities to explore, such as singing with Viking Chorale, even though I am not a music major. While having the great experience of volunteering at the elderly center last year, I became an elder advocacy coordinator at the Volunteer Community Service Center. At Lawrence, I've learned to handle difficult academic problems while looking forward to exploring possible opportunities. I am very grateful to be awarded the Marian H. Cuff Endowed Scholarship for every year I have been here, and appreciate that the scholarship has provided this wonderful Lawrence experience to me."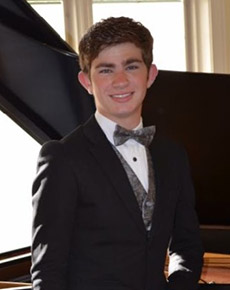 Anthony Cardella, 2018
Ansorge Family Scholarship
"I am so excited that I am able to attend Lawrence University. I know that I will make great progress studying piano with Dr. Michael Mizrahi. Since being at Lawrence I've already made a lot of progress and I really love it here. I am so grateful for the Ansorge Family Scholarship that made it possible for me to come to Lawrence because without it, I might not have been able to afford the cost of attending a school that is a great fit for me and a place where I will learn so much and go so far."