Title
Planned Giving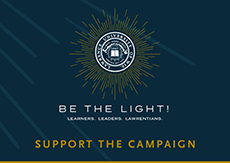 Finance News

Thursday August 6, 2020
Washington News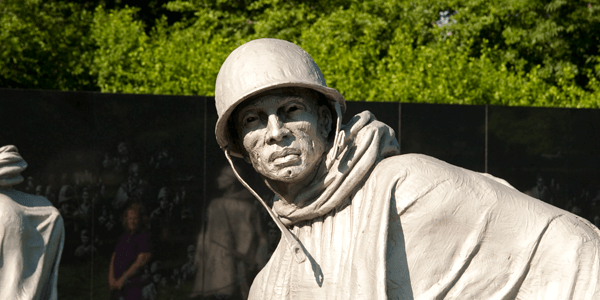 Economic Impact Payment Debit Cards Mailed Soon
The Coronavirus Aid, Relief, and Economic Security Act authorizes the IRS to send payments to approximately 160 million taxpayers. The payments are up to $1,200 for individuals and $2,400 for married couples. There is an additional $500 per qualified child. A family of four could receive a very welcome payment of $3,400.
The Economic Impact Payments (EIPs) have been largely distributed. The initial EIPs were sent through direct deposit. The next group of payments was made through distribution of paper checks. The final approximately four million EIPs are being sent in plain envelopes that contain a prepaid debit card. The envelope will come from "Money Network Cardholder Services."
The prepaid debit cards will not have fees. They may be used for purchases anywhere a Visa card is accepted, to get cash from ATMs or to transfer funds to a personal bank account.
It is easy to determine the card balance. You can create an online account or call on the phone. The prepaid card includes consumer protections similar to a traditional bank card. There is protection against fraud, loss and other problems.
The IRS continues to update tools on
IRS.gov
to assist recipients of EIPs. The "Get My Payment" tool will show when a payment is scheduled. The "Non–Filers Enter Payment Info" tool will allow you to submit information to receive an EIP. These tools are regularly updated and the IRS publishes FAQs to assist with their use.
There are several questions that are commonly asked about EIP amounts.
Can my EIP be Sent to an Existing Prepaid Debit Card?
It may be possible. You would need to provide your existing debit card account and routing numbers to the IRS by using the "Get My Payment" tool or "Non-Filers: Enter Payment Info Here" tool on the IRS website. Your prepaid debit card would need to be authorized by a financial institution for additional contribution amounts. If your debit card was obtained through a tax refund, you may need to contact your financial institution to obtain the proper routing and account numbers.
When Will the IRS be Sending Prepaid Debit Cards?
Most of the EIPs have been sent through direct deposit and paper checks. The debit cards are expected to be sent within the next week. The plain envelope will come from "Money Network Cardholder Services."
Can I Ask the IRS to Send the EIP to Me on a Debit Card?
Not at this time. The Bureau of Fiscal Service is part of the Treasury Department and is sending the EIPs. The first EIP group was by direct deposit, the second by paper check and the last four million payments by debit cards. The taxpayer may not choose which type of payment to receive.
The IRS cautions taxpayers to be on the lookout for scammers. Do not trust emails, phone calls or texts that allegedly come from the federal government and ask for personal or financial information. Your only communication from the IRS will be a letter approximately two weeks after the payment is received.
New Flexibility for PPP Loans
Both the House and Senate have been discussing changes to make the Paycheck Protection Program Loans ("PPP Loans") more flexible. On May 29, 2020, the House passed the Paycheck Protection Program Flexibility Act of 2020 by a vote of 417-1.
The House bill would expand the benefits for PPP Loan recipients. The current requirement to use 75% or more for payroll would be reduced to 60%. The limit of 25% for facility expenses is expanded to 40%.
Under the current law, only 8 weeks of payroll may qualify for loan forgiveness. The House bill would expand that to 24 weeks. A proposed Senate bill would expand the payroll loan forgiveness amount to 16 weeks.
The House bill would also allow a PPP loan recipient to defer payroll taxes. Finally, there is a safe harbor. If the business is unable to hire staff back because of state or county safety standards, that business may still qualify for PPP Loan forgiveness.
The Small Business Administration reports that $510 billion has been loaned under the PPP provisions. The National Restaurant Association has been a strong advocate for creating flexibility through the PPP Loan bill. Sean Kennedy, Executive Vice President of Public Affairs for the National Restaurant Association, stated, "While the PPP program can be a critical tool for helping restaurants and small businesses, changes to the program are needed so it can be utilized as intended."
Editor's Note:
The Senate will review the House bill during the first week of June. Senator Marco Rubio (R–FL) chairs the Small Business and Entrepreneurship Committee. He stated, "I am concerned that inadvertent technical errors in the House's PPP bill could create an unintended disincentive to rehiring and create new and serious burdens for PPP borrowers in terms of forgiveness." The Senate and House are expected to pass a compromise PPP bill within the next two weeks.
Final Regulations on Exempt Organization Major Donor Reporting
On May 26, 2020, the IRS issued final regulations
(T.D. 9898)
on major donor reporting requirements for tax–exempt organizations. The final regulations include several modifications that were requested during the comment period.
The final regulations allow an exception from filing an annual return if an organization has $50,000 or less in gross receipts. The key issue resolved by the regulations is an elimination of the requirement for all non-profits except Sec. 501(c)(3) and Section 527 organizations to report identities of substantial donors. The final regulations maintain the prior position of Treasury that reporting the identities of substantial donors by other nonprofit organizations is not required for proper tax administration.
While most nonprofits are not required to report their substantial contributors, they must maintain the names and addresses of these individuals. The IRS still retains the right to audit organizations and to review the list of substantial contributors upon an audit.
The attorneys general of several states had expressed concern that failure to list the substantial contributors for nonprofits other than Sec. 501(c)(3) and Section 527 organizations would reduce the effective administration and enforcement of state tax laws. The IRS indicated that the states may require reports for substantial contributors under their own provisions.
There were comments both in favor of and opposition to the final regulations. David Keating of the Institute for Free Speech stated, "Americans can now support advocacy groups without worry that the IRS is looking over their shoulder. That will encourage more people to give and protect groups that criticize government. Everyone has the right to support social causes without being harassed."
Jeffrey Mazzella of the Center for Individual Freedom indicated, "We at CFIF commend the Treasury Department and IRS for finally eliminating the requirement to disclose the names and addresses of donors on Schedule B for many nonprofit organizations."
Other commentators opposed the change. Trevor Potter of the Campaign Legal Center stated, "Nonprofits that engage in political activity by flooding our campaigns with secretive donor funds should not be exempt from reporting those donors to the Internal Revenue Service."
Senator Ron Wyden (D–OR) stated, "The administration has opened the flood gates to dark money pouring into our election system."
Applicable Federal Rate of 0.6% for June -- Rev. Rul. 2020-12; 2020-24 IRB 1 (15 May 2020)
The IRS has announced the Applicable Federal Rate (AFR) for June of 2020. The AFR under Section 7520 for the month of June is 0.6%. The rates for May of 0.8% or April of 1.2% also may be used. The highest AFR is beneficial for charitable deductions of remainder interests. The lowest AFR is best for lead trusts and life estate reserved agreements. With a gift annuity, if the annuitant desires greater tax-free payments the lowest AFR is preferable. During 2020, pooled income funds in existence less than three tax years must use a 2.2% deemed rate of return.
Published May 29, 2020
Previous Articles
Debit Card Economic Impact Payments
Seven Tips to Protect Your Stimulus Payment
Updated IRS Answers on Stimulus Payments
IRS Updates "Get My Payment" Tool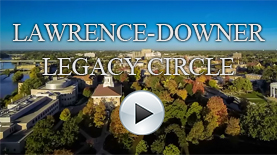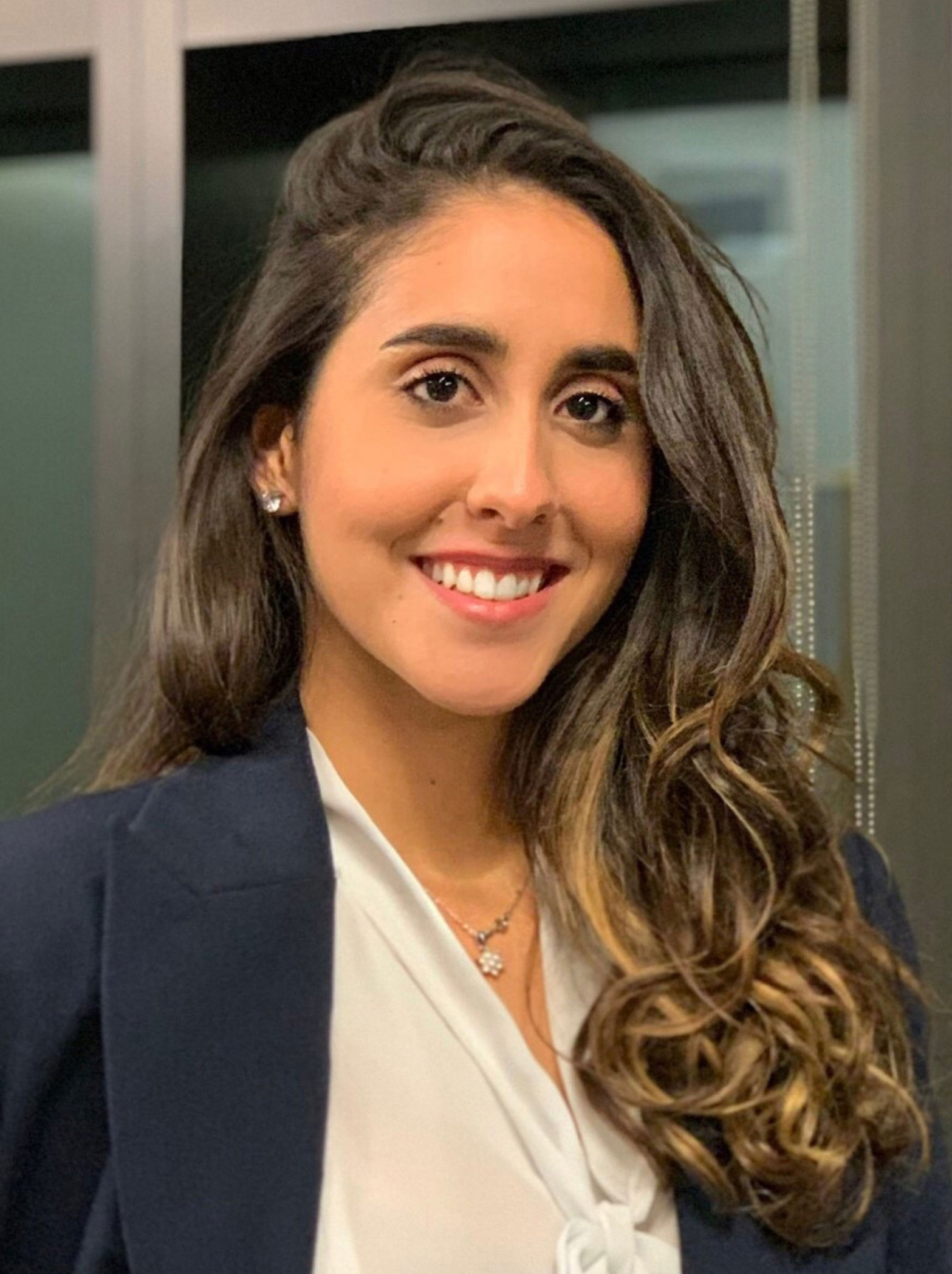 Maria Poimenidou, 2020
Theodore Diamandopoulos
Memorial Scholarship
"I am currently a senior double majoring in biochemistry and economics and minoring in Innovation & Entrepreneurship. I cannot express enough how much I appreciate the Theodore Diamandopoulos Memorial Scholarship, without it, my Lawrence experience would not be possible. I have enjoyed being a mentor in the CORE freshman mentorship program, playing and working for the Women's Basketball team, competing in Model United Nations, interning as a lab assistant at the MD Anderson Cancer Center in Houston, hosting a pilot STEM program for young unaccompanied refugees in Greece, and volunteering through KidsGive during a field trip to Sierra Leone. Thank you so much for supporting me in doing the things I dream to do."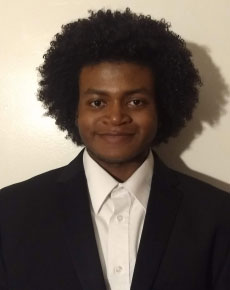 Jelani Jones, 2021
Marie Dohr Memorial Scholarship
"Being at Lawrence has and continues to be a joy for me. I feel that I have grown so much as a musician, a teacher, and a friend through the awesome community of professors and friends I have met here. I feel that I am blessed to have such an awesome violin professor, and all the faculty members in the education department are so amazing. I have come to see Lawrence and the state of Wisconsin as my home, and I wouldn't change a thing."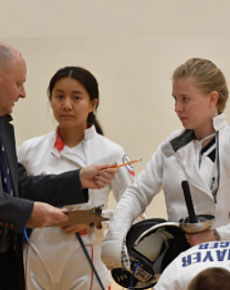 Maggie Wright, 2021
Margaret S. and W. Paul Gilbert Memorial Scholarship
The scholarships I receive at Lawrence allow me to experience anything that I want to. I can pursue my love of Biology and Chemistry in classes that are engaging, with professors who care individually about their students. These scholarships also give me the freedom to participate in numerous extracurriculars that Lawrence offers as well, like the Fencing Team and the American Medical Students Association. All of the opportunities Lawrence offers me remind me how grateful I am to have received the Margaret S. and W. Paul Gilbert Memorial Scholarship."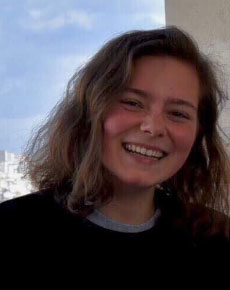 Molly Chadwick Reese, 2020
Anne Prioleau Jones Tuition Scholarship in French
"Attending Lawrence is a privilege few are granted. Every moment spent at Lawrence solidifies a lifelong membership in a special group of peers, known as Lawrentians. The esprit de corps that Lawrence fosters makes the connection between students and mentors new and challenging, with both parties in a constant state of curiosity, respect, and encouragement. My experience as a language learner at Lawrence has not only helped my comprehension of the French language, but has enhanced my ability to communicate and connect with people in ways I never expected before attending Lawrence. As a French major and a student following a pre-medicine track, I have been afforded the privilege of diving into the sumptuous depths of the humanities, while satiating my hunger for scientific knowledge in concert. From this, I am able to fully appreciate the wonders of a liberal arts education. If not for the Anne Prioleau Jones Scholarship in French, I would be unable to join my peers in this quest for knowledge. I am very grateful for the donors' generosity."