Title

Tuesday August 3, 2021
Personal Planner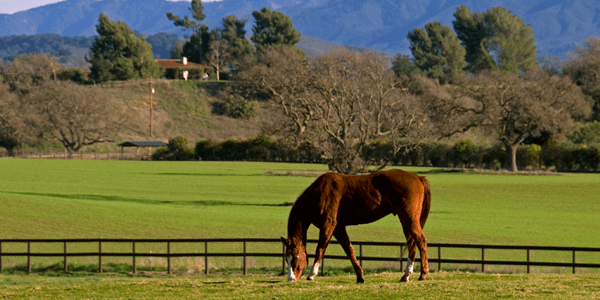 How to Give Property to Children
Parents have a number of reasons for making gifts to children. First, a parent should have sufficient resources for retirement and for long-term care needs before making substantial gifts. Once you have acquired a reasonable level of security, you might consider making gifts to children.
Your gifts to children will enable two types of education. First, your children will have the ability to learn to manage and hopefully invest the gifts to start building their estate. In addition, you will be able to understand better how a child will manage or use the gift property.
Finally, if you have a larger estate, the use of annual gift exclusions can be a very good strategy to save potential future estate taxes.
There are Seven Different Ways That Gifts Can be Made to Children.
1. Cash Gifts:
You can simply write a check to children. Some parents give an amount up to the annual gift exclusion ($15,000 per child, per parent in 2021 and potentially larger amounts in future years). This is a very easy and convenient way to make a gift.
However, there are some concerns about cash gifts that you should understand. When gifts to children are in cash, they are quite frequently spent rather than being invested. If the regular gifts are made over a period of years, it may encourage your children to live at a higher than normal lifestyle. In many cases the child will benefit more from a gift of a property investment, rather than a gift of cash.
2. Stock Gifts:
While it is possible for you to hold stock certificates, the overwhelming majority of stock is now held in a street account by a brokerage firm. The easiest method for transfer of stock is for the child to create an account with the same firm. The brokerage firm has the documentation necessary to make a transfer from your account to your child's account.
With a property gift, you will need to know the gift value. Because public stock is valued at the mean between the high and low prices on the date of the transfer, the value is quite easy to determine. Most parents will make stock gifts to children with value below the annual exclusion amount. Each parent will have one annual exclusion for each child, so the total allowable tax-free gift each year for a couple is double the exclusion. In addition, larger gifts can be made by filing an IRS Form 709 Gift Tax Return and using part of your lifetime gift exemption.
If stock or other appreciated property is transferred to children by gift, they take the same cost basis as the parents. Although the stock may be appreciated, there is no capital gains tax payable when the stock is transferred. However, the child has the same basis as the parent. If the stock is sold, the child will pay capital gains tax on the increase in value.
The dividends or income from the stock will be distributed to the child. If he or she is under age 19 or is a student under age 24, then in most cases the income will be taxed to the child at trust and estate tax rates. You may have heard this concept called the "kiddie" tax.
3. Mutual Funds:
Many parents own mutual funds that are managed by a financial services firm. These may be a very good candidate for a gift to children. You can create a new mutual fund account and use the appropriate form from the financial services company to make a gift to the child. If the mutual fund is appreciated, then the potential capital gain and income tax rules are similar to those described for the gifts of stock.
4. Gifts of Land or Home:
A gift of real property is accomplished through a deed. Depending upon your state's rules, a warranty or grant deed is normally used, but in some cases a quitclaim deed may be appropriate. You will identify the property being transferred on the deed. After you sign the gift deed, it will be notarized and recorded with the county registrar of deeds. This will produce clear evidence that the property has been given to your children.
In order to qualify for the gift exclusion limit, you may choose to transfer an undivided portion of the real estate. This is called an "undivided interest" in the property. For example, if a property is worth $100,000 a parent might deed 10% of that property each year for ten years to a child. The gifts will be less than the gift exclusion and after ten years the child owns the property. If the real property is substantial in value and gifts exceed the annual exclusion, then you will need an appraisal so that the property transferred can be correctly valued on IRS Form 709, Federal Gift Tax Return.
5. Uniform Transfers to Minors Act (UTMA):
Under the UTMA, you may transfer property or assets to a custodian for the benefit of a child who is a minor. The custodian serves as the manager of the asset and can invest and spend funds as he or she considers advisable for the use and benefit of the minor. The custodian must maintain tax records and the income is taxed to the child.
When the child reaches legal age (18 in some states, although age 21 is required or permissible in most states), the child then has ownership of the assets.
The UTMA is convenient and relatively easy to manage. If assets are likely to be used for the child's education by age 21, the UTMA can be a good planning strategy. However, if there are fairly substantial assets you may be reluctant to permit a 21-year-old child to have access to large principal amounts.
6. Trust for Children:
A child's trust can be quite flexible. Many parents have created trusts for the benefit of one child or even a "family pot" trust for multiple children. The trustee is frequently given permission to use the trust income for the education, living expenses and health needs of the child.
Trustees frequently have broad discretion over trust investments and the use of the funds. The goal of the parents is to provide for the needs of the child yet protect the funds until the child has reached the age of financial responsibility. As a parent, you have the ability to decide what the general guidelines on distributions will be for your trustee and at what age your children will receive their principal from the trust.
7. Tax-free Sale Trust for Children:
An attractive option if you have appreciated property is to create a charitable remainder unitrust for a term of 20 years with income payable to children. For example, John and Mary Jones had three children and owned property with a value of $250,000. Because they had paid $50,000 for the property, they were reluctant to sell and pay a capital gains tax of over $45,000.
A much better plan for John and Mary was to transfer the property to a charitable remainder trust paying 6% to their three children for 20 years. They received an income tax deduction of approximately $75,000 and bypassed the capital gains tax. The children each received one-third of the 6% income for 20 years and their total income was approximately $330,000. After the 20 years, the trust had grown to $305,000 and it benefited the favorite charities of John and Mary.
John and Mary were able to enjoy very large tax savings now, transfer an income stream to children for 20 years and eventually benefit their favorite charities. Mary particularly appreciated the ability to give an income stream because one of the three children tended to "spend money like water" and had the opportunity over 20 years to acquire better financial management skills.
Published June 11, 2021
Previous Articles
Seven Questions on Gifts to Children
Who Will Receive Your Property?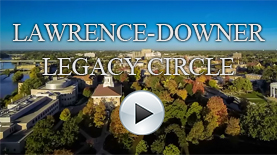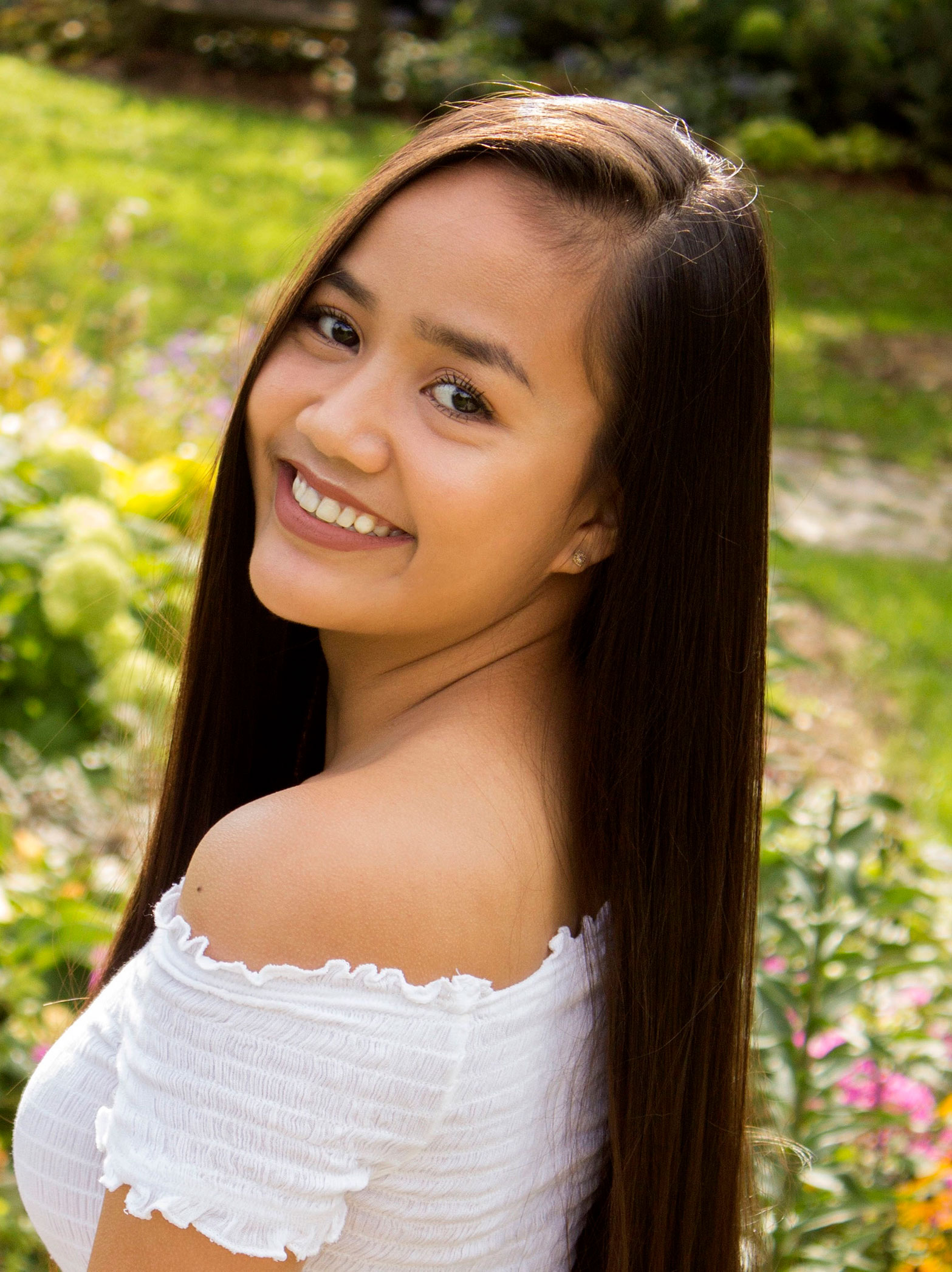 Lisalyn Jane Dresser, 2022
Clare Scherf Sweetman Scholarship
"The thing I admire most about Lawrence is the diverse community. You are accepted and treated fairly no matter where you are from. Lawrence does not only teach you what you need to know it also helps you to be independent and prepare you to be successful for the future. I have always wanted to be in this prestigious and diverse university. I will forever be grateful to the Clare Scherf Sweetman Scholarship for helping me reach my dream."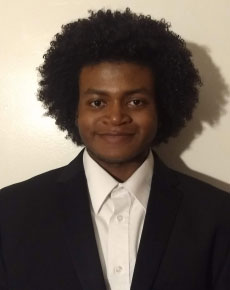 Jelani Jones, 2021
Marie Dohr Memorial Scholarship
"Being at Lawrence has and continues to be a joy for me. I feel that I have grown so much as a musician, a teacher, and a friend through the awesome community of professors and friends I have met here. I feel that I am blessed to have such an awesome violin professor, and all the faculty members in the education department are so amazing. I have come to see Lawrence and the state of Wisconsin as my home, and I wouldn't change a thing."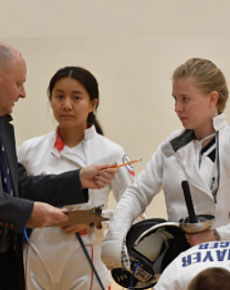 Maggie Wright, 2021
Margaret S. and W. Paul Gilbert Memorial Scholarship
The scholarships I receive at Lawrence allow me to experience anything that I want to. I can pursue my love of Biology and Chemistry in classes that are engaging, with professors who care individually about their students. These scholarships also give me the freedom to participate in numerous extracurriculars that Lawrence offers as well, like the Fencing Team and the American Medical Students Association. All of the opportunities Lawrence offers me remind me how grateful I am to have received the Margaret S. and W. Paul Gilbert Memorial Scholarship."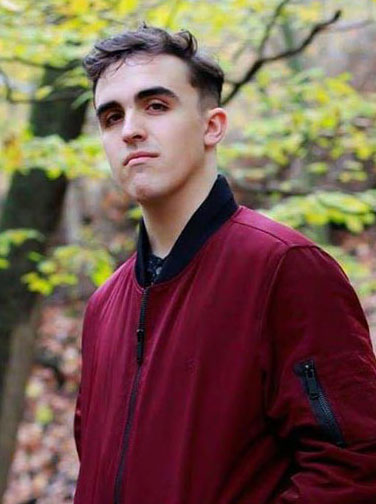 Sterling Elvin Ambrosius, 2022
Berenice E. Hess Scholarship Endowment
"The financial aid from this school was one of the best packages I received. I wouldn't be in school still if it weren't for Lawrence. This community has allowed me to develop leadership skills, advocacy skills, and overall made my life wonderful. I have found a family here at Lawrence, and that has made the world of difference in the rigorous world of academia. I also found my passion here, advocacy and my major, Gender Studies."