Title
Planned Giving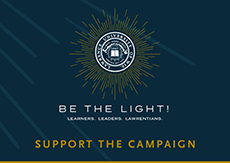 Finance News

Wednesday August 5, 2020
Personal Planner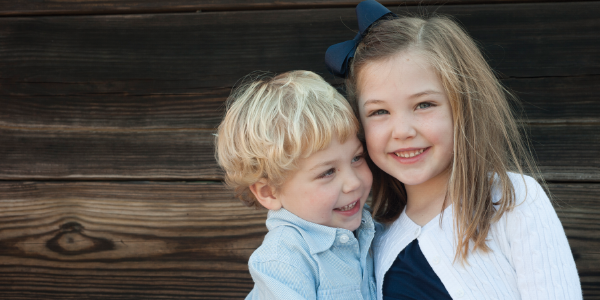 Caring for Minor Children
"Who would take care of our children? I am not sure anyone would be willing to accept that responsibility," remarked Shelly to her attorney, Jim. "It's not that they aren't good children. They are all fine, but there are 11 of them! If something happens to Pat and me, who will take them?"
Personal Guardian for Minor Children
One very important decision for you to make when creating a plan is to decide who would be the guardian of your minor children. When you write your first will, it is very possible that you still have minor children at home. While you may not have 11 children and face the challenge that confronted Shelly and Pat, this is still a very crucial and important decision.
Your guardian will raise the children, teach them values, select the schools they attend and perform the functions of a parent. If you do not have a guardian selected in a will, a court may select a person. That person may not share your cultural background, your religion, your general world view, or any other aspects of the character that you think important for the person who raises your children. By selecting a guardian and an alternate in your will, you have a much better prospect of finding someone that you think is the right person to raise your children.
Two Parents
If there are two parents, normally the survivor will be selected as the guardian of the children. But if both were to pass away, then it would be necessary to select a guardian.
Even if you select a guardian, there could still be an objection or contest by other family members. The probate judge usually will approve your selection unless there is strong evidence that indicates the person is not qualified. For example, evidence of alcoholism, criminal background or a history of child abuse could lead the judge to select another person. However, in nearly all cases the person that you select is chosen because he or she is the best possible individual to raise your children.
Single Parent
There are several reasons why a person may be a single parent in our society. A single parent may never have been married, there could have been a divorce, or the spouse could have passed away. In all three cases, it is especially important for single parents to have carefully selected a guardian.
Blended Family
If you have divorced and remarried, it may be your desire to have your new spouse as the guardian for children from your first marriage.
Normally, children are placed with their biological parent. However, if you can show good reasons why it is in "the best interest of the child" for your new spouse to be guardian, the court may permit him or her to raise your children. It is desirable for you to write a letter that is retained with your will to explain your reasons why the biological parent is not a good choice and how your current spouse would be the best person to raise your children.
Property for Your Children
If you have a high level of trust in the person selected to be guardian, it is possible to transfer property outright to him or her. However, if you choose to entrust a guardian with your property, you need to recognize that the guardian will have complete control and may choose to use the property for other purposes. This may be an acceptable solution if you have moderate resources, but if your property is substantial, a trust may be a better choice.
Trust for Children
With a moderate to substantial amount of property, it is quite common to create a trust. One person is selected as trustee to manage the property. He or she then transfers the income and, if required, principal to the guardian. The combination of one person managing the property and the guardian raising the children provides checks and balances that achieve the best result for the child.
Published May 29, 2020
Previous Articles
Who Will Receive Your Property?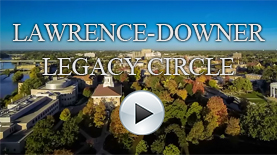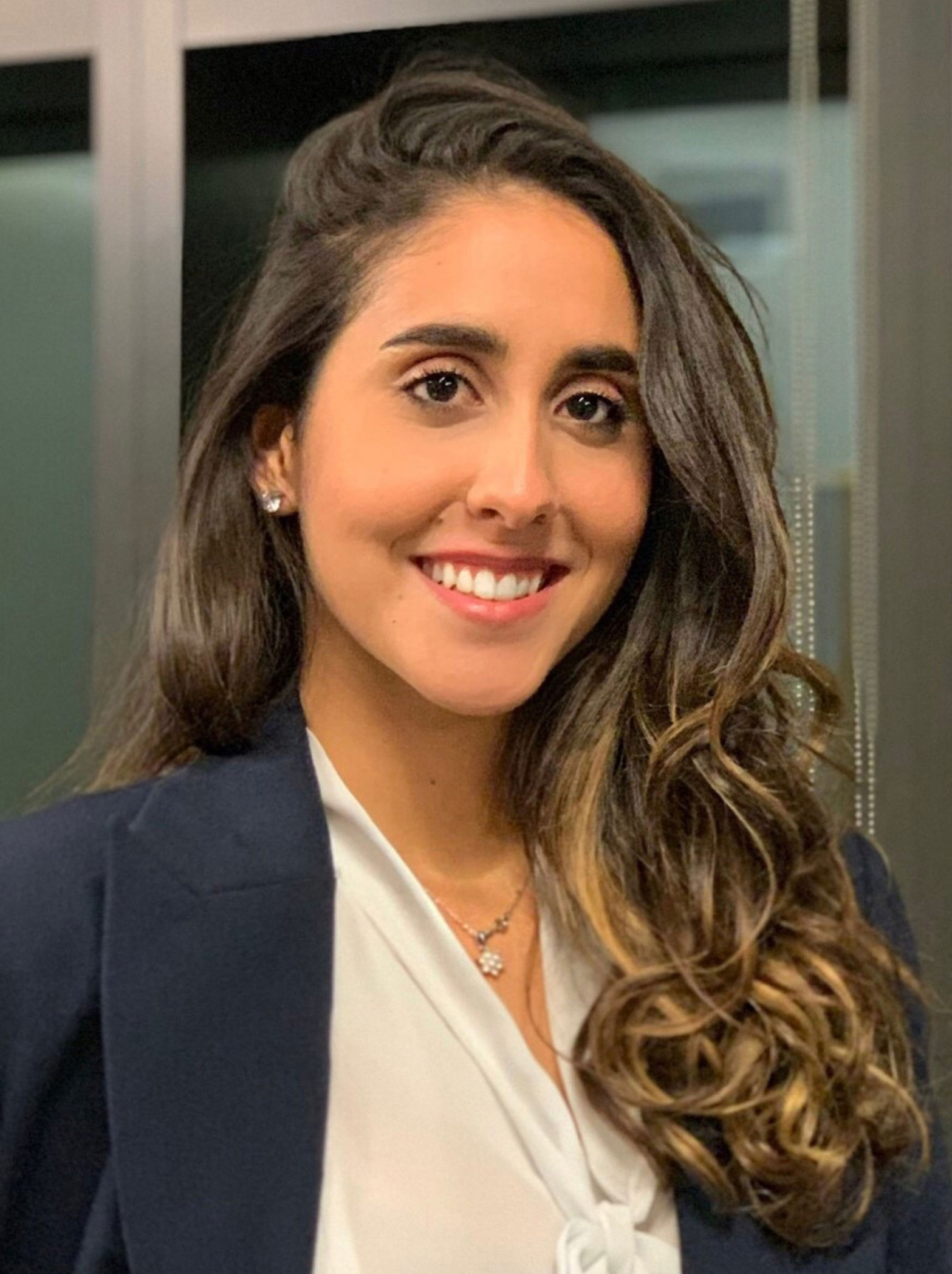 Maria Poimenidou, 2020
Theodore Diamandopoulos
Memorial Scholarship
"I am currently a senior double majoring in biochemistry and economics and minoring in Innovation & Entrepreneurship. I cannot express enough how much I appreciate the Theodore Diamandopoulos Memorial Scholarship, without it, my Lawrence experience would not be possible. I have enjoyed being a mentor in the CORE freshman mentorship program, playing and working for the Women's Basketball team, competing in Model United Nations, interning as a lab assistant at the MD Anderson Cancer Center in Houston, hosting a pilot STEM program for young unaccompanied refugees in Greece, and volunteering through KidsGive during a field trip to Sierra Leone. Thank you so much for supporting me in doing the things I dream to do."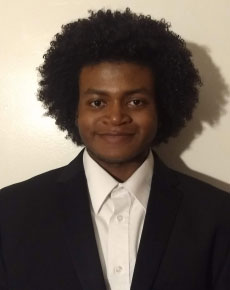 Jelani Jones, 2021
Marie Dohr Memorial Scholarship
"Being at Lawrence has and continues to be a joy for me. I feel that I have grown so much as a musician, a teacher, and a friend through the awesome community of professors and friends I have met here. I feel that I am blessed to have such an awesome violin professor, and all the faculty members in the education department are so amazing. I have come to see Lawrence and the state of Wisconsin as my home, and I wouldn't change a thing."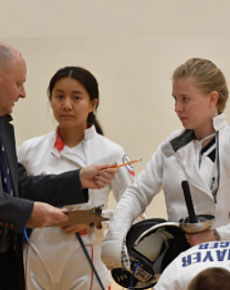 Maggie Wright, 2021
Margaret S. and W. Paul Gilbert Memorial Scholarship
The scholarships I receive at Lawrence allow me to experience anything that I want to. I can pursue my love of Biology and Chemistry in classes that are engaging, with professors who care individually about their students. These scholarships also give me the freedom to participate in numerous extracurriculars that Lawrence offers as well, like the Fencing Team and the American Medical Students Association. All of the opportunities Lawrence offers me remind me how grateful I am to have received the Margaret S. and W. Paul Gilbert Memorial Scholarship."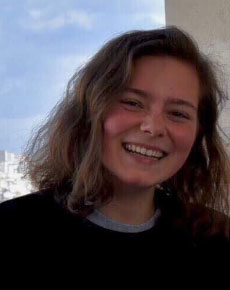 Molly Chadwick Reese, 2020
Anne Prioleau Jones Tuition Scholarship in French
"Attending Lawrence is a privilege few are granted. Every moment spent at Lawrence solidifies a lifelong membership in a special group of peers, known as Lawrentians. The esprit de corps that Lawrence fosters makes the connection between students and mentors new and challenging, with both parties in a constant state of curiosity, respect, and encouragement. My experience as a language learner at Lawrence has not only helped my comprehension of the French language, but has enhanced my ability to communicate and connect with people in ways I never expected before attending Lawrence. As a French major and a student following a pre-medicine track, I have been afforded the privilege of diving into the sumptuous depths of the humanities, while satiating my hunger for scientific knowledge in concert. From this, I am able to fully appreciate the wonders of a liberal arts education. If not for the Anne Prioleau Jones Scholarship in French, I would be unable to join my peers in this quest for knowledge. I am very grateful for the donors' generosity."