Title

Thursday April 18, 2019
Personal Planner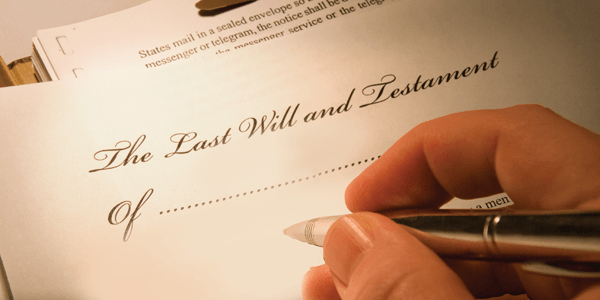 Wills - Perils of Probate
"I am an heir of the decedent and here is his will."
Potential Heir
Business Owner passed away on April 5, 1976, with an estate of $2.5 billion. Many people appeared claiming, "I am Business Owner's heir" and submitted wills with themselves as beneficiaries. The court finally determined seven years later that none of the wills were valid and split the estate among 22 of the decedent's cousins. The costs and fees paid to lawyers during administration of Business Owner's estate were in the millions of dollars.
Probate Process
When a person passes away, it is important to have an organized process to transfer his or her property. The probate process is an organized method to gather all of the property of the individual, pay his or her bills, determine the appropriate beneficiaries to receive the property and make the actual transfer.
The probate process can be quite easy and rapid for small estates or can last for many years with larger or more complicated estates. Most people do not spend much time thinking about probate. However, if they are potential beneficiaries, probate is a topic of great interest. To the 22 cousins who received multimillion-dollar inheritances, Business Owner's probate process was very interesting.
Probate Players
There are at least four general categories of probate players. First, an executor or personal representative is the manager of the estate. Second, an estate attorney is involved to advise the executor or personal representative on all probate and legal matters.
Third, a probate judge will rule on the validity of any will, review many of the actions of the executor, and approve the final distributions. Finally, heirs will be the beneficiaries of the estate.
Probate Process
The probate process involves eight separate steps to ensure an orderly transfer of all of the property to the right individuals. Let's assume that Ed Executor and Ellen Attorney are probating the estate of Business Owner.
Accept the Will: Ed or Ellen will normally submit the will to the court for probate. Usually, there is one final will that is accepted. However, there are many cases in which individuals wrote their own wills or there was a question about the validity of a given will, resulting in a wills contest. Eventually, the court will determine the validity and meaning of the will. However, for Business Owner's estate, none of the wills were valid and state law determined who received the $2.5 billion.
Locate Heirs: Because Business Owner did not have a valid will, Ed Executor needed to locate all of the heirs. But, the 22 cousins still needed to be approved by the court. Under state law, Business Owner's estate was transferred to his relatives. With $2.5 billion at stake, all of them had attorneys to ensure that each cousin received the proper share. Even if Business Owner had signed a valid will, it would have been essential to locate all the heirs. In some cases, the selected recipients had passed away and property was distributed to their children or other relatives.
Determine the Estate Assets and Values: Ed Executor is responsible for finding all of Business Owner's estate assets. The assets included real estate, bank accounts, securities accounts and other property. Because Business Owner's estate was taxable, all property was valued so that federal taxes could be paid. Finally, the balance of the estate was distributed to the 22 cousins.
Pay Executor and Attorney: Not surprisingly, Ed Executor and Ellen Attorney were paid a large fee from Business Owner's estate. The costs for the probate process may be quite substantial and the executor and attorney are always paid. Costs may be as low as 2% of the estate value or may range up to 7% or 8% of estate value. However, if there is an estate contest, costs can consume a large portion of the entire estate.
Make Debt Payments: After determining the nature of the property and the approximate value of Business Owner's estate, Ed Executor will also advertise for any claims by creditors. The state probate law determines the period of time and the type of public notice to be given. If creditors do not file claims against the estate, they risk losing their ability to collect their debts. All debts and taxes are paid before the final distribution.
Resolve Controversies: Seven years of controversies in Business Owner's estate required continuous attention from Ed Executor and Ellen Attorney. Most of the controversies centered on the submitted wills. If there are any controversies, such as a claim that the final will is invalid due to undue influence of a party who obtained the will, then the court must determine the rights of all parties under the will and applicable state law. After seven years, the court decided that none of the wills in Business Owner's estate were valid.
File Income and Estate tax Returns: Because Business Owner's estate was $2.5 billion and produced income each year, Ed Executor had to file the final income tax return for Business Owner and annual returns for the estate. Based upon the appraisal valuation, Ed and Ellen also filed the estate tax return and paid the estate tax to the IRS.
Distribute Assets to Heirs: After seven years of court proceedings, payment of estate taxes, court costs, executor fees, and attorney fees, the probate judge approved the final distribution order and the 22 cousins of Business Owner received their inheritance.
Probate problems
There are several negative results for which probate has a deservedly bad reputation. First, the process is public. Anyone can obtain the will of Jacqueline Kennedy Onassis and read her provisions for children John Jr. and Caroline.
As was true for Business Owner's estate, the probate process may be both lengthy and expensive. Both time and money can be easily wasted in the bureaucracy of the process.
Probate is also as good and as bad as the judge who is involved. Judges are people, with the good and bad characteristics of humanity. Some are very dedicated and capable and some are primarily interested in an early exit to the golf course in the afternoon. Depending upon the quality of the judge, the probate process can be easy or quite challenging for the executor and estate attorney.
Finally, the existence of a substantial estate (such as that of Business Owner) invites relatives to submit claims and is fertile ground for developing probate controversies. If there is any question about the validity of the will, or there are conflicting methods of transfer of the same property (joint tenancy with one person and attempting to transfer the same property through a will to a second person), a will contest and probate battle may occur.
Avoiding probate
There are multiple methods that are used to avoid probate. These can be quite successful, but all methods must be coordinated carefully to be certain that the overall plan works correctly.
Joint Tenancy with Right of Survivorship: Under property law, the surviving joint tenant owns the real estate.
Designated Beneficiary: An insurance policy, an IRA, a 401(k) or other qualified plan is transferred to the designated beneficiary. There is a contract with the insurance company or the retirement plan custodian and that person agrees to make the transfer to the individual or organization selected by the owner. Typical forms permit the selection of a primary beneficiary and also a contingent beneficiary.
Pay-on-Death (POD) Accounts: Most states that follow the Uniform Probate Code may allow a "POD" account. Most savings accounts, checking accounts and certificates of deposit are under state law permitted to be transferred to the "payable-on-death" recipient.
Revocable Living Trust: Perhaps the most popular method for avoiding probate is a revocable living trust. The grantor is taxable on the assets of the trust, but frequently will transfer a personal residence, securities accounts and other major assets into the trust. The assets in the trust avoid the probate process.
Published October 19, 2018
Previous Articles
IRA and 401(k) Designated Beneficiary Options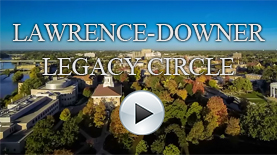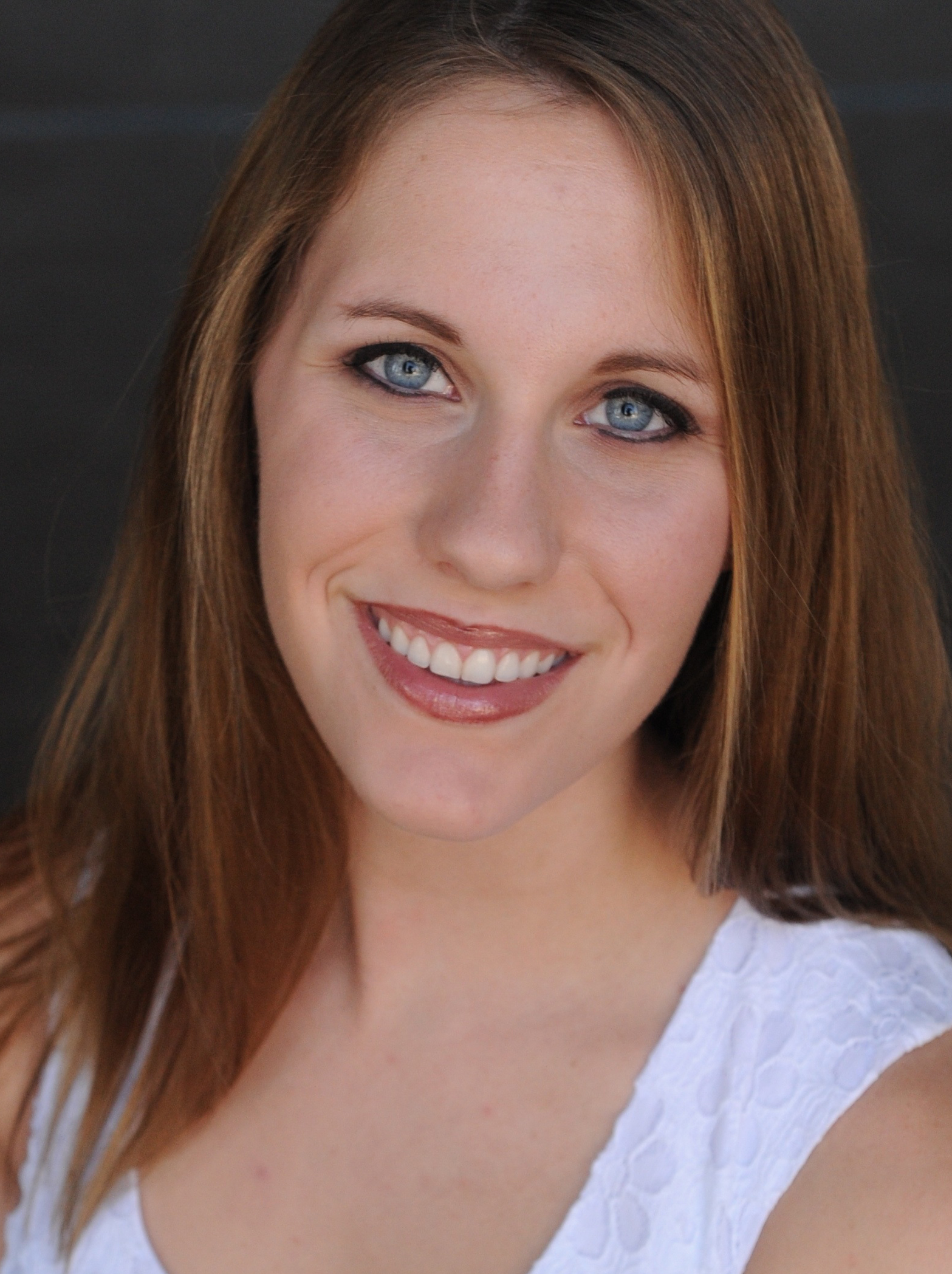 Shelby Harder, 2018
Dr. Irving Auld and Dorothy
Roher Auld Scholarship
"Many students take for granted what a university has to offer. However, I am thankful every single day for the opportunity to attend this prestigious school. At Lawrence, you have the ability to engage in Socratic debates about the world we live in at dinner, play recreational or NCAA sports, and talk one on one with brilliant professors. At Lawrence, you don't just 'learn' a subject, you are immersed in it. You dive into the liberal arts and these professors show you the beauty in it all, and how everything is tied together. I am a Biochemistry major with a soft spot for rocket science, philosophy, and evolution. Lawrence is my dream school, and it would have never been possible without the Dr. Irving Auld and Dorothy Roher Auld Scholarship. I am forever grateful for their generosity."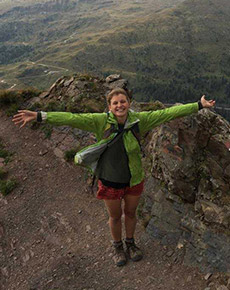 Juliana E. Olsen-Valdez, 2018
Carroll Family Scholarship
"Lawrence University is a great place for students looking to embrace their multi-interested approach to learning. As a Geology major, I have spent many long hours in laboratories. But, I have also had the opportunity to organize and lead students on outdoor backpacking trips, help build a stronger community for International students, participate in dialogues on campus initiatives, attend dozens of musical events, and study abroad in a field-based geology program, all while taking classes in a variety of academic spheres on campus. Lawrence, as an institution and student body, creates a collective of learners, listeners, and leaders who are continuously evolving their understanding of the world around them. I am fortunate to have the support of the Carroll Family Scholarship, so that I can say I am a part of this exceptional community too!"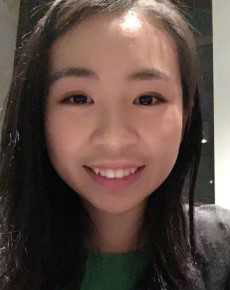 Weiqi "Vicky" Liang, 2019
Marian H. Cuff Endowed Scholarship
"Lawrence is a special institution with nice people around the campus. I better myself by trying out different things and using new ways to think critically. Even though I am a Philosophy major, I have successfully taken classes in Anthropology, Biology, Economics, and Government. In addition, I still find many great extracurricular opportunities to explore, such as singing with Viking Chorale, even though I am not a music major. While having the great experience of volunteering at the elderly center last year, I became an elder advocacy coordinator at the Volunteer Community Service Center. At Lawrence, I've learned to handle difficult academic problems while looking forward to exploring possible opportunities. I am very grateful to be awarded the Marian H. Cuff Endowed Scholarship for every year I have been here, and appreciate that the scholarship has provided this wonderful Lawrence experience to me."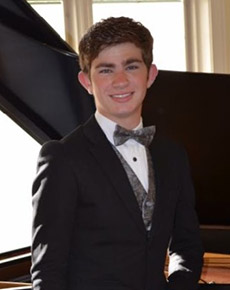 Anthony Cardella, 2018
Ansorge Family Scholarship
"I am so excited that I am able to attend Lawrence University. I know that I will make great progress studying piano with Dr. Michael Mizrahi. Since being at Lawrence I've already made a lot of progress and I really love it here. I am so grateful for the Ansorge Family Scholarship that made it possible for me to come to Lawrence because without it, I might not have been able to afford the cost of attending a school that is a great fit for me and a place where I will learn so much and go so far."