Title

Saturday June 23, 2018
Personal Planner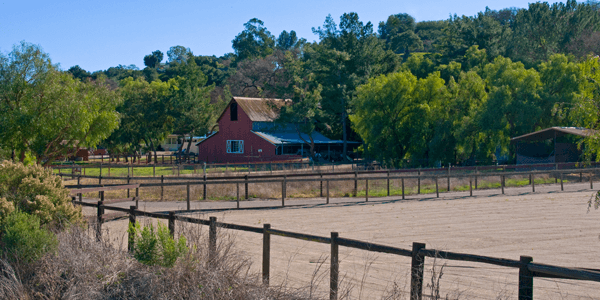 Chronic Illness - Care of Your Property
If you have a chronic illness, you will need to care both for your person and for your property. This article will explain some of the specific preparations that are important to care for your property. With a chronic illness, you may have a higher probability that you will not be able to manage your property and will need assistance during your lifetime. In addition, there will be a need to make sure that your testamentary transfers are upheld if a relative questions your ability or your capacity to make those decisions.
Power of Attorney
There are several types of powers of attorney for managing your property. With a chronic illness, you may not have the physical or mental capability to manage your property. A designated person can be of great assistance to you in making sure that your property is managed and used for your best care.
A general power of attorney will permit your selected representatives to have complete control over all of your financial affairs. It is quite powerful, but must also be granted carefully so that the person uses that broad power appropriately. You must have a high level of trust in the person to give him or her general power of attorney.
A special power of attorney is a grant of limited rights. For example, a person may have the right to lease or sell your principal residence. If you are transferred to a care facility and will no longer be able to return home, it may be a good idea to give a person the legal right to sell your residence.
A "springing" power of attorney can be particularly useful if you have a chronic illness. In the event that you are incapacitated or unable to function effectively, then your selected agent may assume the rights under your power of attorney. With a springing power, there can be difficulty in determining whether the lower level of incapacity is sufficient to trigger the power. For this reason, some states have specific requirements and restrictions on springing powers.
If your designated agent for the power of attorney has fairly broad power, you may wish to include the ability for that person to make gifts to family or gifts to charity. Typically, the right to make gifts enables your agent to continue your current pattern of gifts to family or to charity. Your agent will decide if the resources in your estate allow both the making of gifts and providing for your care.
Capacity to Make a Will
With a chronic illness, your basic estate planning document is still a will. While you may also have a revocable living trust, a will is needed to distribute any property not owned by the trust when you pass away.
Many of your assets will pass to beneficiaries outside the probate process and will not be owned inside your trust. These include your qualified IRA and other retirement plans, life insurance policies that are transferred by beneficiary designation and any real property owned as joint tenants with right of survivorship. The real property will be transferred under property law to the surviving person.
However, if your designated beneficiary under a qualified retirement plan or a life insurance policy passes away before you, or the other joint tenant with a real property asset passes away prior to your demise, the assets could be distributed to your estate and be subject to your will. Therefore, it is essential to have a proper will.
With some types of chronic illness, you may have a loss of either physical or mental abilities. In this case, an heir could claim that you did not have proper capacity to sign the will and could contest it. Therefore, it may be helpful to emphasize to your witnesses that you clearly understand the process and have a good understanding both of your property and of the general provisions of the will. In addition, some individuals obtain records from their physicians that explain the various types of treatment. Your doctor may also discuss your ability to have control of your mental faculties during the estate planning process.
Revocable Living Trust
A revocable living trust is strongly recommended if you have a chronic illness. It is much more flexible than a durable power of attorney.
If you suffer from a disability or become incapacitated, upon the recommendation of one or two physicians your successor trustee will be empowered to manage your assets.
With no revocable living trust, a family member may instead be required to obtain permission from the probate court to create a conservatorship. This will require expensive and repeated visits to the court for approval of expenditures, sale of most real property and other actions. It will greatly increase the expense and the difficulties for the person who is acting as your conservator.
A successor trustee under a revocable living trust is far more flexible and less expensive. Compared with a conservatorship, the cost of creating the revocable living trust may be recovered in the first few months of the time when you need someone else to manage your property.
Revocable living trusts are a legal agreement. You specify the management powers of the trustee, the general provisions for distribution of income and principal and select your successor trustee. Ordinarily, you will serve as the initial trustee. If you are incapacitated, the successor trustee will take over and manage the property. Your property will be legally transferred with a deed for real property and by creating trust accounts for mutual funds, securities and cash. It is essential to make sure that title to the selected property is properly transferred under state law rules to you as trustee of the living trust.
Assemble Your Records
Even if you have a power of attorney to help manage your property, have signed a valid will and have created a revocable living trust, it will help your advisors if you have an organized system for your records.
The first set of records should include all of the above planning documents. In addition, the documents for the care of your person, such as a durable power of attorney for healthcare, a HIPAA release, a living will or an advance directive should be included.
The second set of documents will be all of your financial records. Many people with a chronic disease have placed their records on a computer. Through a combination of online banking and records from your brokerage and securities accounts, all of your financial data can be accessible in one location.
The third category of record is your family information and personal history. This could include marriage certificates, insurance records and other various types of medical reports.
Published August 25, 2017
Previous Articles
Chronic Illness - Care of Your Person
Planning with a Serious Illness
Living Wills and Advance Directives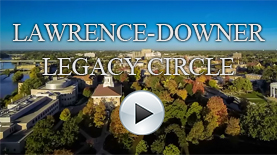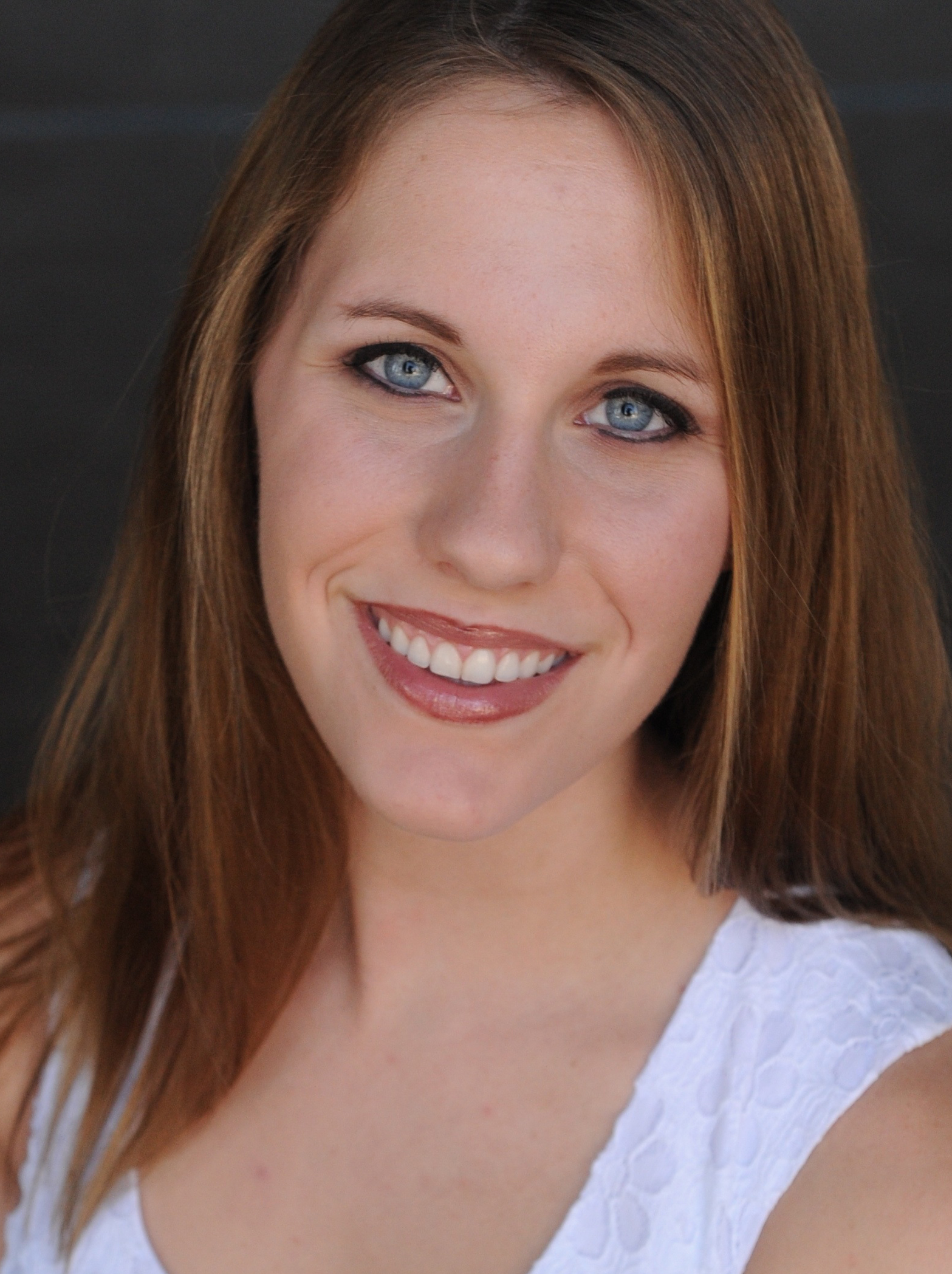 Shelby Harder, 2018
Dr. Irving Auld and Dorothy
Roher Auld Scholarship
"Many students take for granted what a university has to offer. However, I am thankful every single day for the opportunity to attend this prestigious school. At Lawrence, you have the ability to engage in Socratic debates about the world we live in at dinner, play recreational or NCAA sports, and talk one on one with brilliant professors. At Lawrence, you don't just 'learn' a subject, you are immersed in it. You dive into the liberal arts and these professors show you the beauty in it all, and how everything is tied together. I am a Biochemistry major with a soft spot for rocket science, philosophy, and evolution. Lawrence is my dream school, and it would have never been possible without the Dr. Irving Auld and Dorothy Roher Auld Scholarship. I am forever grateful for their generosity."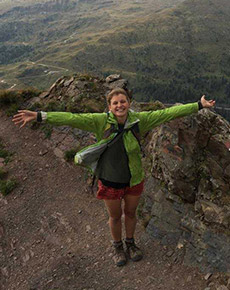 Juliana E. Olsen-Valdez, 2018
Carroll Family Scholarship
"Lawrence University is a great place for students looking to embrace their multi-interested approach to learning. As a Geology major, I have spent many long hours in laboratories. But, I have also had the opportunity to organize and lead students on outdoor backpacking trips, help build a stronger community for International students, participate in dialogues on campus initiatives, attend dozens of musical events, and study abroad in a field-based geology program, all while taking classes in a variety of academic spheres on campus. Lawrence, as an institution and student body, creates a collective of learners, listeners, and leaders who are continuously evolving their understanding of the world around them. I am fortunate to have the support of the Carroll Family Scholarship, so that I can say I am a part of this exceptional community too!"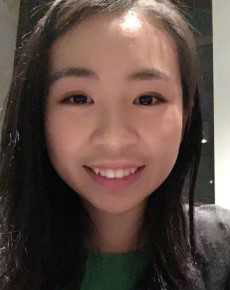 Weiqi "Vicky" Liang, 2019
Marian H. Cuff Endowed Scholarship
"Lawrence is a special institution with nice people around the campus. I better myself by trying out different things and using new ways to think critically. Even though I am a Philosophy major, I have successfully taken classes in Anthropology, Biology, Economics, and Government. In addition, I still find many great extracurricular opportunities to explore, such as singing with Viking Chorale, even though I am not a music major. While having the great experience of volunteering at the elderly center last year, I became an elder advocacy coordinator at the Volunteer Community Service Center. At Lawrence, I've learned to handle difficult academic problems while looking forward to exploring possible opportunities. I am very grateful to be awarded the Marian H. Cuff Endowed Scholarship for every year I have been here, and appreciate that the scholarship has provided this wonderful Lawrence experience to me."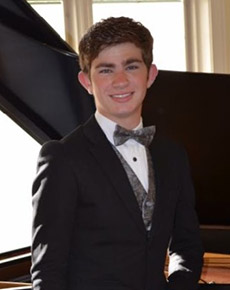 Anthony Cardella, 2018
Ansorge Family Scholarship
"I am so excited that I am able to attend Lawrence University. I know that I will make great progress studying piano with Dr. Michael Mizrahi. Since being at Lawrence I've already made a lot of progress and I really love it here. I am so grateful for the Ansorge Family Scholarship that made it possible for me to come to Lawrence because without it, I might not have been able to afford the cost of attending a school that is a great fit for me and a place where I will learn so much and go so far."