Title
Planned Giving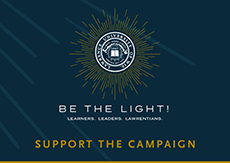 Finance News

Saturday August 24, 2019
Finances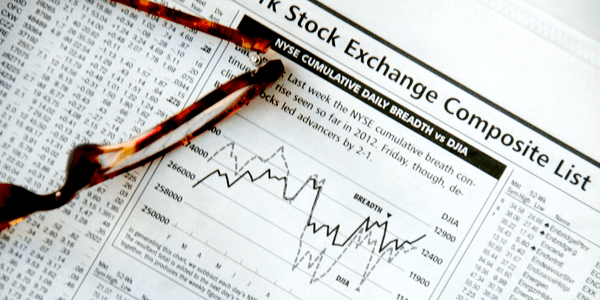 Lululemon Tops Earnings Estimates
Lululemon Athletica Inc. (LULU) released its quarterly earnings report on Wednesday, March 27. The athletic-apparel company's revenue and earnings surpassed expectations, sending shares soaring more than 10% in after-hours trading.

Lululemon reported quarterly revenue of $1.17 billion. This is up from last year's fourth quarter revenue of $828.80 million and above the $1.15 billion in revenue that Wall Street predicted.

"Lululemon has delivered one of its strongest years yet, a result of broad-based strength across the business," said Lululemon CEO Calvin McDonald. "I'm thrilled that we achieved several of our 2020 goals ahead of schedule, and want to thank our teams for their passion, hard work and connection with our guests every day."

The company announced earnings of $218.47 million for the quarter, which was up from earnings of $119.76 million one year ago. On an adjusted earnings per share basis, the company reported earnings of $1.85 per share, which was more than the $1.74 per share that analysts predicted.

Lululemon's shares have risen more than 80% in the past 12 months, thanks in part to the company's men's apparel expansion. In the fourth quarter, sales of men's shorts and pants increased 28% year-over-year. During a call with investors on Wednesday, McDonald acknowledged the uptick in the company's men's apparel sales, stating "Men's is one of our largest and most exciting areas of future growth."

Lululemon Athletica Inc. (LULU) shares closed at $163.87, up 14.7% for the week.


Carnival's Shares Fall on Disappointing Earnings Guidance

Carnival Corporation & plc (CCL) reported quarterly earnings on Tuesday, March 26. The cruise ship operator reported better-than-expected earnings and revenue for the quarter but lowered its earnings forecast for the year, causing shares to fall more than 8% after the earnings' release.

Carnival announced revenue of $4.67 billion for the first quarter. This is up from revenue of $4.23 billion reported in the same quarter last year and above the $4.31 billion in revenue that analysts expected.

"First quarter earnings included revenue growth from higher capacity and improved onboard spending, offset by the timing of cost increases and a drag from fuel price and currency compared to the prior year," said Carnival CEO Arnold Donald. "First quarter adjusted earnings were better than the mid-point of December guidance by $0.07 per share."

The company reported earnings of $336 million for the quarter, down from earnings of $391 million one year ago. On an adjusted earnings per share basis, the company posted earnings of $0.49 per share, which was above analysts' estimates of $0.44 per share.

Increased fuel costs and a stronger dollar caused the company to rein in its earnings forecast for the year. On Tuesday, Carnival announced that it now expects adjusted earnings of $4.35 to $4.55 per share for the year compared to earnings of $4.50 to $4.80 estimated previously. Analysts were forecasting earnings of $4.77 per share.

Carnival Corporation & plc (CCL) shares closed at $50.72, down 9.9% for the week.


Tiffany Reports Earnings

Tiffany & Co. (TIF) announced quarterly earnings on Friday, March 22. The jewelry company surpassed earnings estimates for the quarter and reported increased revenue for the full year.

Revenue for the fourth quarter reached $1.32 billion. This is down from revenue of $1.33 billion reported during the same quarter last year and below the $1.33 billion in revenue that analysts expected. For the full year, Tiffany's revenue topped $4.44 billion, up from $4.17 billion in the previous year.

"Our team is proud of its accomplishments in 2018 that contributed to net sales surpassing levels not seen since 2014," said Tiffany CEO Alessandro Bogliolo. "Softer trends in the second half of the year reflected, in part, what we believe were external challenges and uncertainties."

Tiffany reported quarterly net earnings of $204.5 million, which exceeded last year's fourth quarter earnings of $61.9 million. On an adjusted earnings per share basis, the company posted earnings of $1.67 per share, surpassing the $1.60 per share that analysts predicted.

A weaker-than-expected holiday quarter caused same-store sales to remain flat, falling short of the 0.1% increase Wall Street expected. Tiffany pointed to a decrease in tourist spending in the U.S. and Europe as a contributor to its drop in quarterly revenue. The company plans to boost revenue in the upcoming quarters by focusing on its online sales and launching an e-commerce enabled website in China later this year.

Tiffany & Co. (TIF) shares closed at $105.71, up 2.4% for the week.

The Dow started the week at 25,491 and closed at 25,929 on 3/29. The S&P 500 started the week at 2,796 and closed at 2,834. The NASDAQ started the week at 7,619 and closed at 7,729.
Yields Rise from 15-Month Lows
After reaching their lowest levels since December 2017 on Wednesday, yields on U.S. Treasury bonds rose as the week came to an end. The uptick followed news that the U.S. and China have resumed their trade talks, bringing the countries one step closer to a possible trade deal.

U.S. Treasury Secretary Steven Mnuchin and U.S. Trade Representative Robert Lighthizer traveled to Beijing this week to discuss trade in an effort to resolve the nearly nine-month trade dispute. On Wednesday, Mnuchin tweeted that the trade talks had concluded "constructively" and that he looks "forward to welcoming China's Vice Premier Liu He to continue these important discussions in Washington next week."

With trade discussions moving in a positive direction, investors shifted away from safe-haven government debt and toward riskier investments, like equities. On Friday, the yield on the 10-year Treasury note rose 3.7 basis points to 2.423% while the yield on the 30-year Treasury bond jumped 3.0 basis points to 2.840%.

"Investor eyes will be glued to news feeds looking for any more details—rumored or true—emerging from the talks," said Jingyi Pan of IG. "This could cause some abrupt intra-day volatility across the markets."

Earlier in the week, the 10-year Treasury note fell to a 15-month low following statements from European Central Bank President Mario Draghi that the central bank may continue to postpone raising lending rates. The dovish tone pushed the yield on the 10-year Treasury note down 4.4 basis points to 2.374%, marking its lowest level since December 2017.

"If necessary, we need to reflect on possible measures that can preserve the favorable implications of negative rates for the economy, while mitigating the side effects, if any," said Draghi during a conference in Frankfurt on Wednesday. "That said, low bank profitability is not an inevitable consequence of negative rates."

The 10-year Treasury note yield closed at 2.41% on 3/29 while the 30-year Treasury bond yield was 2.81%.
Mortgage Rates Experience Largest One-Week Drop in 10 Years
Freddie Mac released its latest Primary Mortgage Market Survey (PMMS) on Thursday, March 28. The report revealed that the 30-year fixed rate mortgage fell by 22 basis points, its largest drop in a decade.

The 30-year fixed rate mortgage averaged 4.06% this week, down from 4.28% last week. During this time last year, the 30-year fixed rate mortgage averaged 4.40%.

This week, the 15-year fixed rate mortgage averaged 3.57%, down from last week when it averaged 3.71%. Last year at this time, the 15-year fixed rate mortgage averaged 3.90%.

"The Federal Reserve's concern about the prospects for slowing economic growth caused investor jitters to drive down mortgage rates by the largest amount in over ten years," said Sam Khater, Chief Economist at Freddie Mac. "Despite negative outlooks by some, the economy continues to churn out jobs, which is great for housing demand. We have recently seen home sales start to recover and with this week's rate drop we expect a continued rise in purchase demand."

Based on published national averages, the money market account closed at 1.27% on 3/29. The one-year CD finished at 2.75%.
Published March 29, 2019
Previous Articles
Target's Revenue Hits the Mark
Macy's Announces Earnings and Restructuring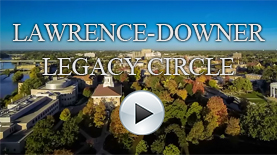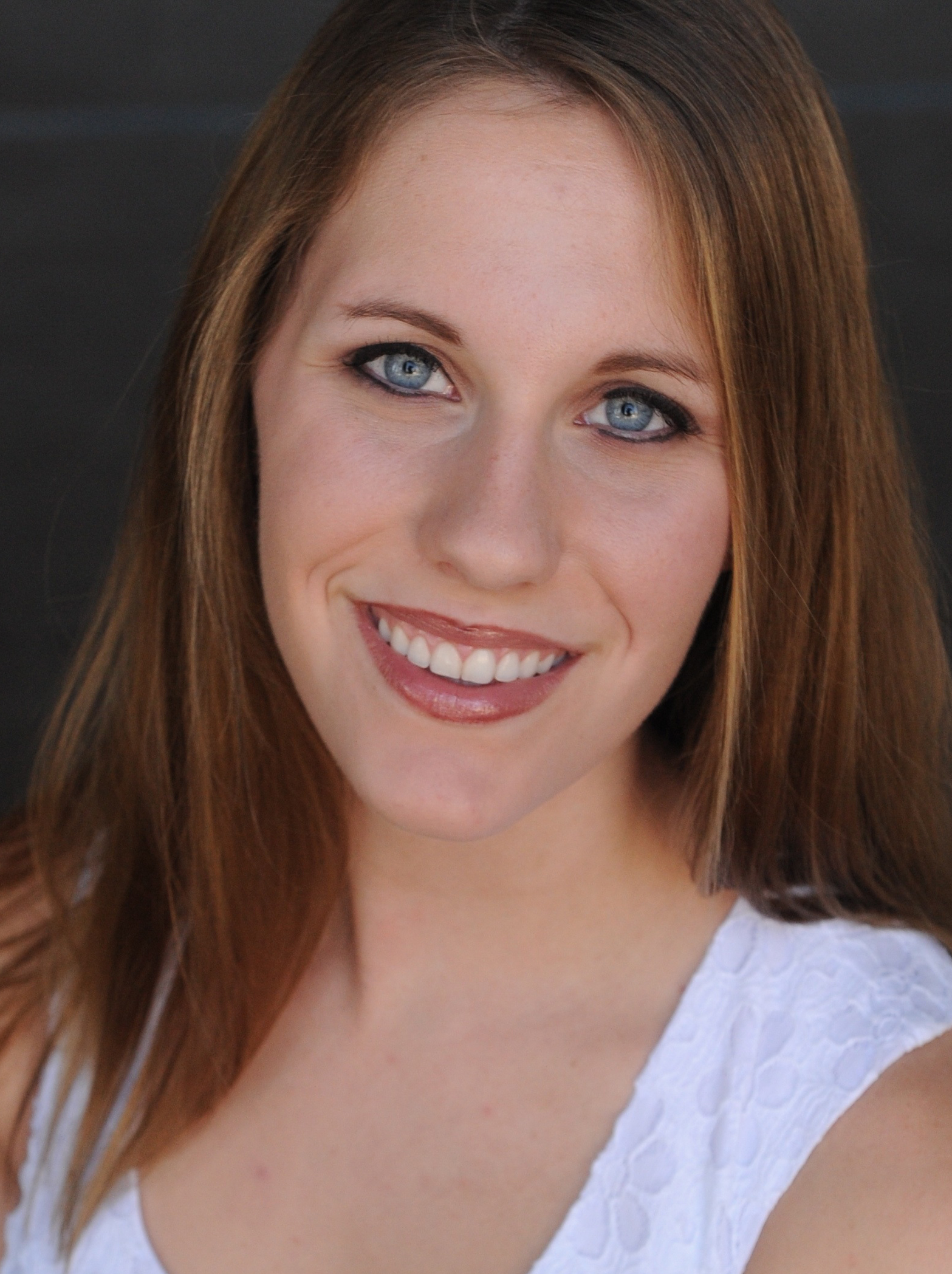 Shelby Harder, 2018
Dr. Irving Auld and Dorothy
Roher Auld Scholarship
"Many students take for granted what a university has to offer. However, I am thankful every single day for the opportunity to attend this prestigious school. At Lawrence, you have the ability to engage in Socratic debates about the world we live in at dinner, play recreational or NCAA sports, and talk one on one with brilliant professors. At Lawrence, you don't just 'learn' a subject, you are immersed in it. You dive into the liberal arts and these professors show you the beauty in it all, and how everything is tied together. I am a Biochemistry major with a soft spot for rocket science, philosophy, and evolution. Lawrence is my dream school, and it would have never been possible without the Dr. Irving Auld and Dorothy Roher Auld Scholarship. I am forever grateful for their generosity."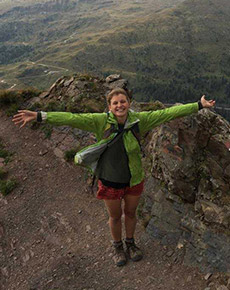 Juliana E. Olsen-Valdez, 2018
Carroll Family Scholarship
"Lawrence University is a great place for students looking to embrace their multi-interested approach to learning. As a Geology major, I have spent many long hours in laboratories. But, I have also had the opportunity to organize and lead students on outdoor backpacking trips, help build a stronger community for International students, participate in dialogues on campus initiatives, attend dozens of musical events, and study abroad in a field-based geology program, all while taking classes in a variety of academic spheres on campus. Lawrence, as an institution and student body, creates a collective of learners, listeners, and leaders who are continuously evolving their understanding of the world around them. I am fortunate to have the support of the Carroll Family Scholarship, so that I can say I am a part of this exceptional community too!"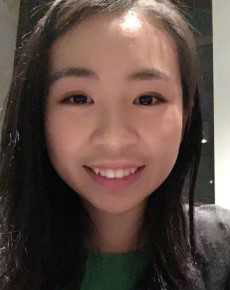 Weiqi "Vicky" Liang, 2019
Marian H. Cuff Endowed Scholarship
"Lawrence is a special institution with nice people around the campus. I better myself by trying out different things and using new ways to think critically. Even though I am a Philosophy major, I have successfully taken classes in Anthropology, Biology, Economics, and Government. In addition, I still find many great extracurricular opportunities to explore, such as singing with Viking Chorale, even though I am not a music major. While having the great experience of volunteering at the elderly center last year, I became an elder advocacy coordinator at the Volunteer Community Service Center. At Lawrence, I've learned to handle difficult academic problems while looking forward to exploring possible opportunities. I am very grateful to be awarded the Marian H. Cuff Endowed Scholarship for every year I have been here, and appreciate that the scholarship has provided this wonderful Lawrence experience to me."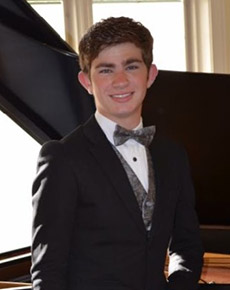 Anthony Cardella, 2018
Ansorge Family Scholarship
"I am so excited that I am able to attend Lawrence University. I know that I will make great progress studying piano with Dr. Michael Mizrahi. Since being at Lawrence I've already made a lot of progress and I really love it here. I am so grateful for the Ansorge Family Scholarship that made it possible for me to come to Lawrence because without it, I might not have been able to afford the cost of attending a school that is a great fit for me and a place where I will learn so much and go so far."