Title

Providing for Life-changing Experiences at Lawrence — Bequest and IRA Rollover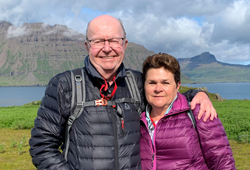 Margaret Tifft Janis '71 and James Janis
Nine years ago my husband, Jim, came with me to our 40th reunion. I was able to introduce him to many of my friends and to several of my favorite professors, including my favorite anthropology professor and advisor, Ron Mason and his wife, Carol, both of whom had been my mentors at Lawrence. After a couple of days on campus, and after having dinner with Ron and Carol, Jim and I agreed that we needed to do something special for Lawrence. I decided to do this by giving a gift now, and joining Lawrence-Downer Legacy Circle with a future gift to ensure my legacy at Lawrence.
When I started thinking about what I wanted to do, I knew it would have something to do with my major, anthropology. Not only had I loved my anthropology course work, and been able to apply it throughout my career in fields that one would think had nothing to do with anthropology, but I'd had a life-changing experience the summer after my junior year, working on a dig on Rock Island off the Door County Peninsula with Ron and Carol Mason. On that dig the crew of students learned to work under physically taxing conditions, and have fun doing it. We learned to see the significance of things that we found, that most people would never even see. And perhaps most important for me, I saw Ron and Carol working as equal partners, pursuing their intellectual and professional goals all while good naturedly supervising a bunch of rowdy young adults, and parenting their two young children. They became role models for me. Though my career took me away from anthropology and archaeology, I never forgot the many lessons I learned from Ron and Carol, and from the enriching experience of the Rock Island Dig.
Having put two children through college, I now realize that those important and life-changing off-campus experiences are not without cost. Students can't do an unpaid summer if they have to work during the summer to help pay for their education, and many families simply don't have the funds to pay for their children to live away from home during school breaks. I wanted to make it easier for students to have those experiences. So working with Lawrence staff, I started a fund to support Lawrence anthropology students pursuing off-campus programs. To honor the Masons and their long commitment to Lawrence and their students, we called it the Ronald J. and Carol I. Mason Fund for Excellence in Anthropology or the "Mason Fund."
While I had committed to endow the fund in a bequest to Lawrence, I had no intention of fulfilling that bequest anytime soon, yet I wanted the fund to be available immediately to support students. Several alumni joined me in fundraising and making annual gifts to the fund, and a few very generous alumni made larger one-time gifts. In the first few years, we raised close to $50,000 and the anthropology faculty started to make grants. Then last year an alumna made a large and unexpected gift to Lawrence that was earmarked for the benefit of anthropology students. When that gift was added to the Mason Fund it was suddenly well over the $100,000 threshold that was needed to make it into a self-sustaining, endowed fund. Now we are assured that the Mason Fund will exist in perpetuity, and that it will always be available to support students. It's amazing how a relatively simple idea can turn into a significant gift that will help make and keep Lawrence the world-class institution that it is.
Also, when I turned 70 ½ last year, I began to make my annual gifts to Lawrence out of my IRA. Now my gifts to Lawrence are 100% tax free. This seemed like a win-win for Lawrence and for me. I could contribute more to Lawrence while reducing my tax liability on my withdrawals from my IRA. Now I just direct my financial institution to make a direct payment to Lawrence, rather than writing a check or making a credit card payment myself. It couldn't be easier.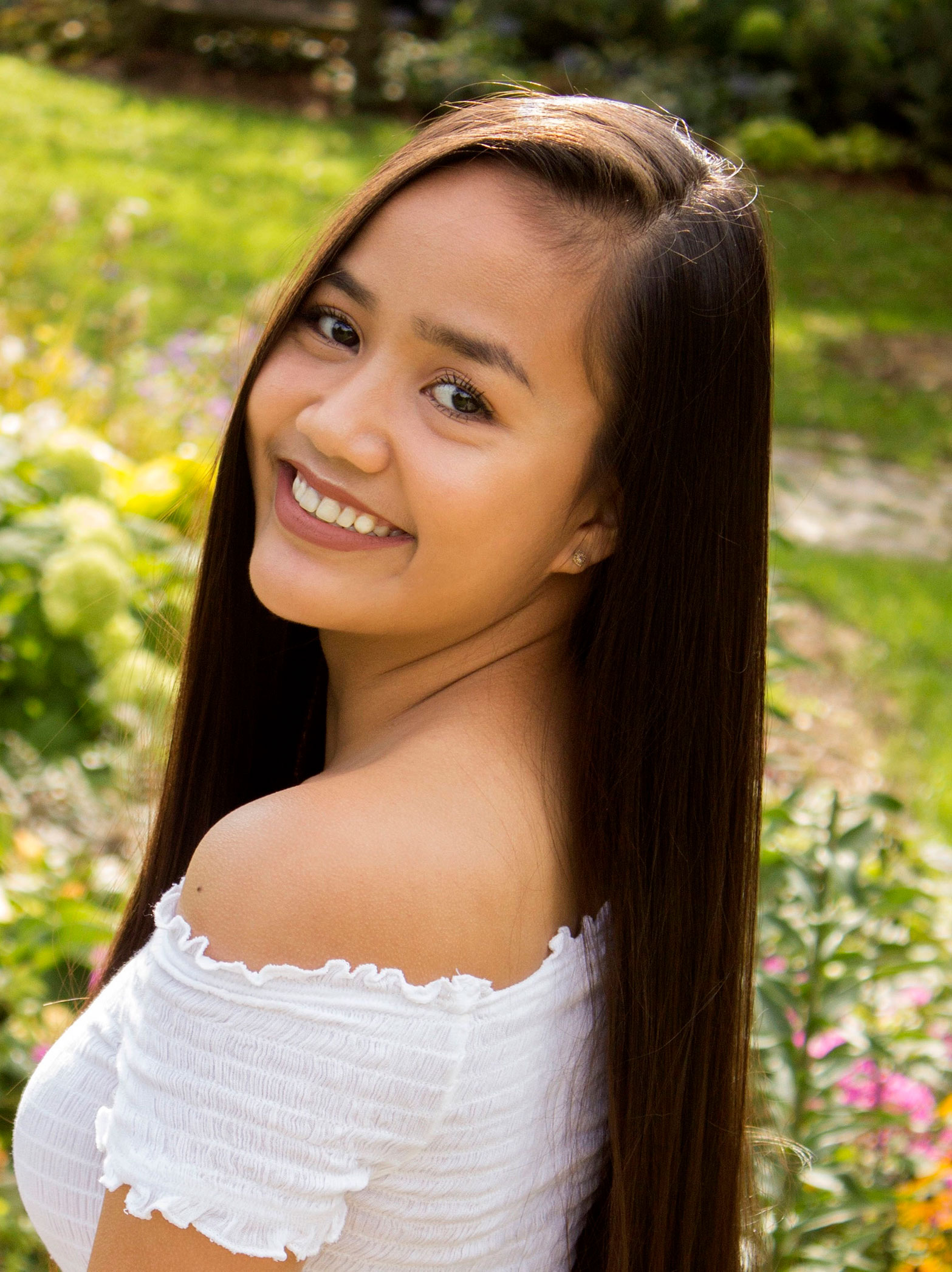 Lisalyn Jane Dresser, 2022
Clare Scherf Sweetman Scholarship
"The thing I admire most about Lawrence is the diverse community. You are accepted and treated fairly no matter where you are from. Lawrence does not only teach you what you need to know it also helps you to be independent and prepare you to be successful for the future. I have always wanted to be in this prestigious and diverse university. I will forever be grateful to the Clare Scherf Sweetman Scholarship for helping me reach my dream."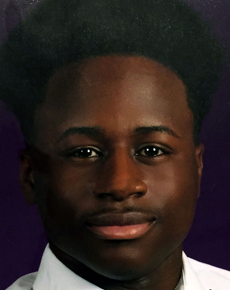 Tomi Oladunjoye, 2023
Pepper Family Scholarship
"My older sister is already in college and the amount of times I heard conversations about FAFSA and applications for scholarships was a million too many. This had me terrified because I feared we would not be able to pay for my college. If that's not bad, and if I'm being honest, I didn't even think I was qualified to be in college. Then one day I got a letter from Lawrence University and it was rather hefty. I will always say that I am forever blessed to have Lawrence University see potential in me. "Now that we got that out of the way, it's time for the money talk" said my college counselor, and they weren't wrong. I was a little worried about the cost of attending Lawrence University, but I could not turn the other way because LU was my first choice. Then another day, I got an email... and boy o boy was I overwhelmed with joy. When I told my parents, my mom had given me the biggest hug and that was when I knew that I could be going to college. Ever since I stepped foot in Appleton Wisconsin I still do not regret pressing send to Lawrence University."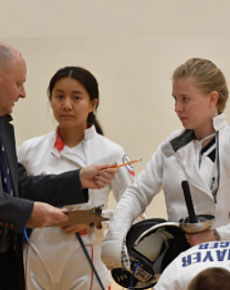 Maggie Wright, 2021
Margaret S. and W. Paul Gilbert Memorial Scholarship
The scholarships I receive at Lawrence allow me to experience anything that I want to. I can pursue my love of Biology and Chemistry in classes that are engaging, with professors who care individually about their students. These scholarships also give me the freedom to participate in numerous extracurriculars that Lawrence offers as well, like the Fencing Team and the American Medical Students Association. All of the opportunities Lawrence offers me remind me how grateful I am to have received the Margaret S. and W. Paul Gilbert Memorial Scholarship."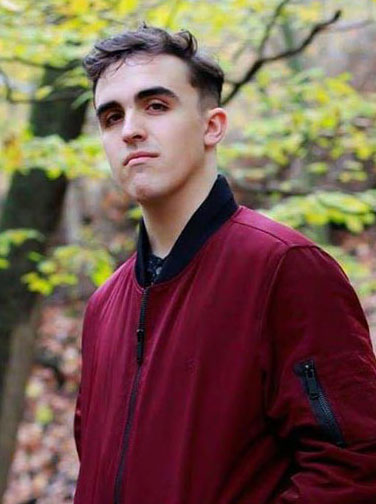 Sterling Elvin Ambrosius, 2022
Berenice E. Hess Scholarship Endowment
"The financial aid from this school was one of the best packages I received. I wouldn't be in school still if it weren't for Lawrence. This community has allowed me to develop leadership skills, advocacy skills, and overall made my life wonderful. I have found a family here at Lawrence, and that has made the world of difference in the rigorous world of academia. I also found my passion here, advocacy and my major, Gender Studies."