Title

Giving Back and Giving Forward — Percentage of Estate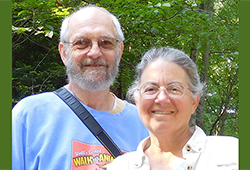 Anne Sturgeon Frenchick '73 and Theodore M. Thompson, Friend of Lawrence
In the 1960s, I was studying Russian in high school and planned to continue in college. My favorite high school teacher had graduated from Lawrence and steered me toward considering his alma mater. I had also heard that Lawrence had a good Russian department and so, when I visited the Lawrence campus the spring of my junior year (1968), I dropped in on a class taught by George Smalley, the head of the Russian Department. There were about six students in the class, practicing George's famous "dialogues," conversations and vocabulary lists that were printed in blue from a ditto machine (spirit duplicator). The classroom in Main Hall where Russian students practiced "dialogues" was lined from floor to ceiling with open shelves filled with these ditto sheets.
George was approachable, funny, intellectual and down-to-earth at the same time. His students clearly loved being there. That meeting was enough to seal the deal. I entered Lawrence in the fall of 1969.
At that time, Lawrence had several off-campus programs. As a Russian major, I planned to go on the bi-annual Slavic trip the summer after my sophomore year. But first, I decided to go to the LU German campus in Eningen, leaving in June after my freshman year!! Living in southern Germany provided a perfect springboard to see the rest of Europe on long weekends and between semesters. My love for travel and other cultures was firmly established.
The Slavic Trip, a 13-week camping trip through Eastern Europe and Russia, was a "must do" for Russian majors, and many other Lawrentians took the course prerequisites so they could go as well. We spent the year prior to the trip studying Russian language, music, history, and literature so that we could appreciate all the trip had to offer. The trip was incredible. We traveled in Volkswagen mini buses: about 35 students, a couple professors, and a couple Russian Intourist guides. We camped, shopped for food and cooked our food in the campgrounds, attended opera and ballet, toured museums and saw some of the best art in the world, visited the death camp at Auschwitz, dealt with agonizingly-long border crossings (during the tension of the Cold War), and absorbed Slavic culture, language, and history.
I believe that what I got from Lawrence - the travel, course content, relationships with the professors and students, the ideas I was exposed to, and the experiences I had - have made me a better person who is more able to understand and contribute to our world.
When I think about making charitable contributions, I think about "giving back" and "giving forward." Giving to Lawrence is a way to acknowledge that it has made a difference in my life. But even more importantly, giving to Lawrence means that future generations will be able to benefit from the experiences and education that Lawrence has to offer. By giving to Lawrence, I can "give back" and "give forward" at the same time.
I have supported Lawrence with annual contributions every year since I graduated. When my husband and I drew up our wills, we decided to give to Lawrence a percentage of our estates.
Occasionally a Lawrence student calls, updating us with news of the annual campaign. Every time I talk to one of these bright, engaged, young students, I am convinced that giving to Lawrence is the best way I can leave a legacy. My hope is that Lawrence can continue its mission well into the future to enrich the minds and lives of many young people.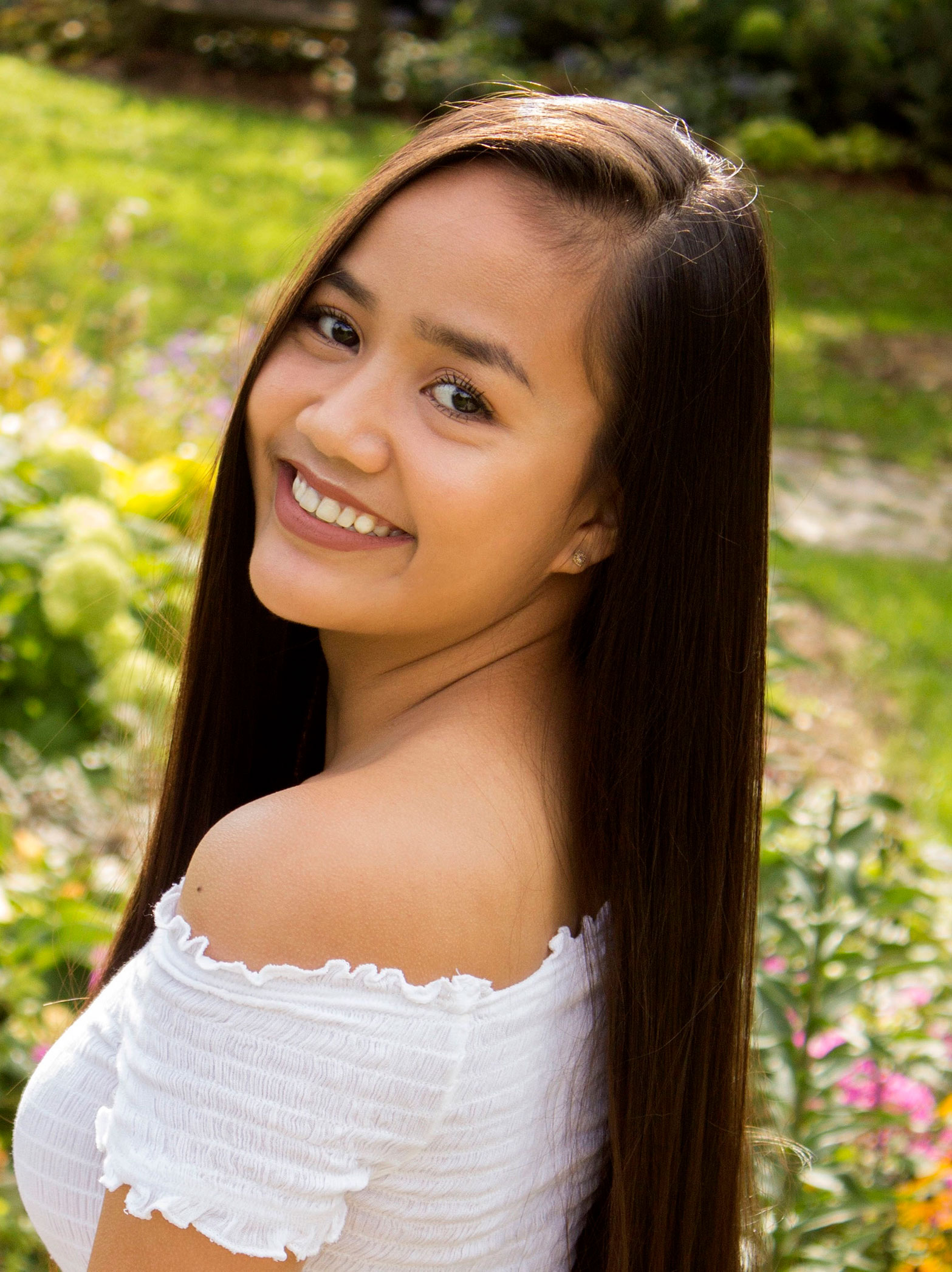 Lisalyn Jane Dresser, 2022
Clare Scherf Sweetman Scholarship
"The thing I admire most about Lawrence is the diverse community. You are accepted and treated fairly no matter where you are from. Lawrence does not only teach you what you need to know it also helps you to be independent and prepare you to be successful for the future. I have always wanted to be in this prestigious and diverse university. I will forever be grateful to the Clare Scherf Sweetman Scholarship for helping me reach my dream."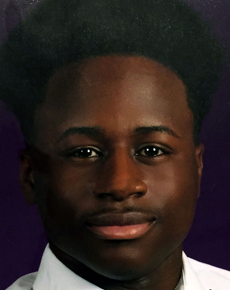 Tomi Oladunjoye, 2023
Pepper Family Scholarship
"My older sister is already in college and the amount of times I heard conversations about FAFSA and applications for scholarships was a million too many. This had me terrified because I feared we would not be able to pay for my college. If that's not bad, and if I'm being honest, I didn't even think I was qualified to be in college. Then one day I got a letter from Lawrence University and it was rather hefty. I will always say that I am forever blessed to have Lawrence University see potential in me. "Now that we got that out of the way, it's time for the money talk" said my college counselor, and they weren't wrong. I was a little worried about the cost of attending Lawrence University, but I could not turn the other way because LU was my first choice. Then another day, I got an email... and boy o boy was I overwhelmed with joy. When I told my parents, my mom had given me the biggest hug and that was when I knew that I could be going to college. Ever since I stepped foot in Appleton Wisconsin I still do not regret pressing send to Lawrence University."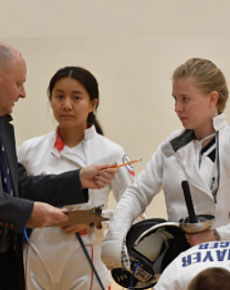 Maggie Wright, 2021
Margaret S. and W. Paul Gilbert Memorial Scholarship
The scholarships I receive at Lawrence allow me to experience anything that I want to. I can pursue my love of Biology and Chemistry in classes that are engaging, with professors who care individually about their students. These scholarships also give me the freedom to participate in numerous extracurriculars that Lawrence offers as well, like the Fencing Team and the American Medical Students Association. All of the opportunities Lawrence offers me remind me how grateful I am to have received the Margaret S. and W. Paul Gilbert Memorial Scholarship."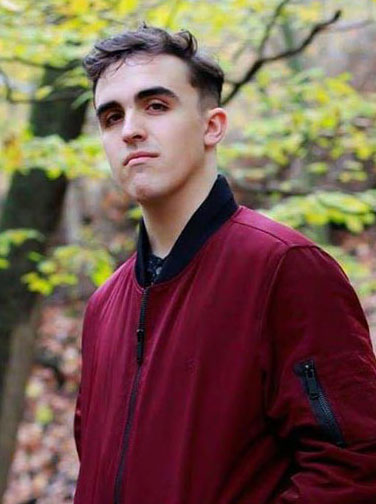 Sterling Elvin Ambrosius, 2022
Berenice E. Hess Scholarship Endowment
"The financial aid from this school was one of the best packages I received. I wouldn't be in school still if it weren't for Lawrence. This community has allowed me to develop leadership skills, advocacy skills, and overall made my life wonderful. I have found a family here at Lawrence, and that has made the world of difference in the rigorous world of academia. I also found my passion here, advocacy and my major, Gender Studies."