Title

Lasting Impact — Retirement Assets Beneficiary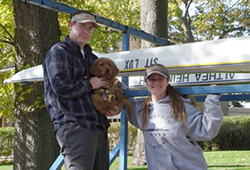 Jeff Billings '03 and Elizabeth Freeman Billings '05
Lawrence holds a special place in all of our hearts, and we are all privileged to be able to give back and make a difference in the lives of our students. We are so thankful for not only the great education we received at Lawrence, but also for the wonderful memories, friends, and the lasting impact Lawrence has had on our lives. Lawrence challenged us, taught us, engaged us, connected us, and exposed us to the world. As the years go by, we continue to look back on our years at Lawrence as a transformative part of our lives.
The Lawrence Rowing Club was such a significant part of our college experience (it is where we first met after all)! One of our favorite events was an annual event where current Lawrence rowers got together with Milwaukee-Downer alumna to share memories and take the boats out for a celebratory row. We were fortunate as students to have such a wonderful connection to the rich history of rowing at Lawrence and Milwaukee-Downer. It was not lost on us that the Lawrence Rowing Club would not even exist without the past and continued support of the women of Milwaukee-Downer. We are so thankful to all of the alumni and friends of Lawrence who helped support us on our journey, and we realize that it is now our time to pay it forward.
As a lawyer who specializes in estate planning, Jeff has always found it interesting that a majority of Americans spend their whole lives giving their time, treasure and talent to deserving charities, and yet less than 10% of Americans will remember those same charities in their estate plan. As we sat down to do our own estate planning, we struggled with the same issues that most people struggle with. How do we make sure our family is taken care of? Who do we want to benefit, and who is going to make sure that our plan is carried out? The more we thought about it, the more we realized that our estate plan was more than just a set of formulaic documents, it was an opportunity to continue to make a difference in the things that matter most to us in life. It was an opportunity to create a lasting legacy, and we realized that Lawrence needed to be part of that legacy. To be honest with you, once the decision was made, the rest was easy. We decided to leave a percentage of our retirement accounts to Lawrence. We filled out an updated beneficiary designation, informed Lawrence of our gift, and joined the Legacy Circle. Once the decision was made, the execution took only about 15 minutes.
You may not know this, but Lawrence has an amazing history of planned giving. Unlike most schools, who have only started to develop planned giving programs in the last decade, Lawrence has been fortunate enough to have a planned giving history that dates back over 50 years. Planned gifts have become such an important part of Lawrence's tradition, and making sure that Lawrence has the funds to continue to provide an outstanding education to new generations of Lawrentians.
We are proud to be part of the Legacy Circle, and we would ask that each of you consider joining us.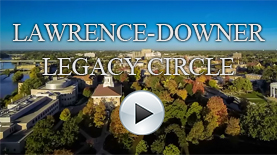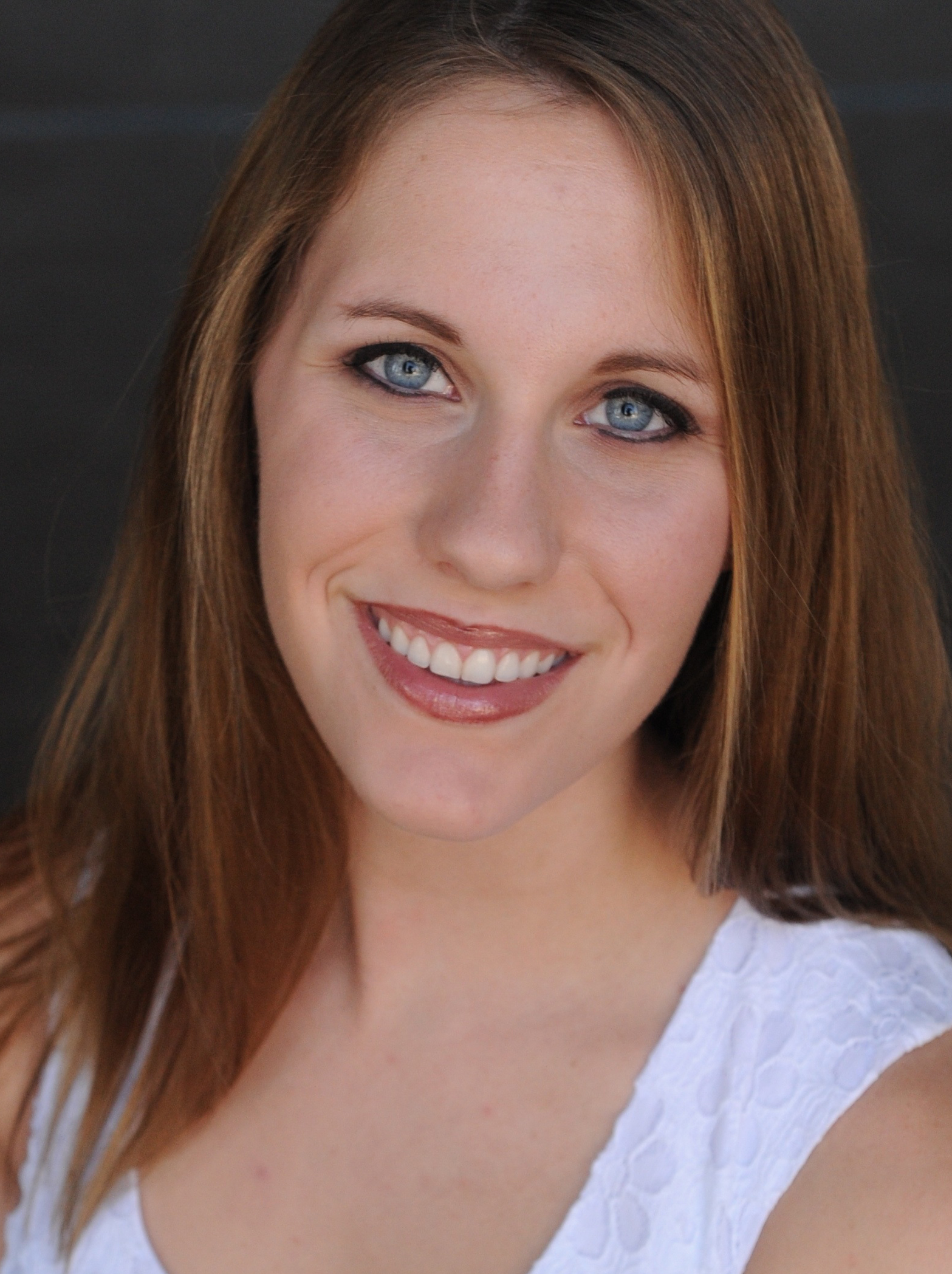 Shelby Harder, 2018
Dr. Irving Auld and Dorothy
Roher Auld Scholarship
"Many students take for granted what a university has to offer. However, I am thankful every single day for the opportunity to attend this prestigious school. At Lawrence, you have the ability to engage in Socratic debates about the world we live in at dinner, play recreational or NCAA sports, and talk one on one with brilliant professors. At Lawrence, you don't just 'learn' a subject, you are immersed in it. You dive into the liberal arts and these professors show you the beauty in it all, and how everything is tied together. I am a Biochemistry major with a soft spot for rocket science, philosophy, and evolution. Lawrence is my dream school, and it would have never been possible without the Dr. Irving Auld and Dorothy Roher Auld Scholarship. I am forever grateful for their generosity."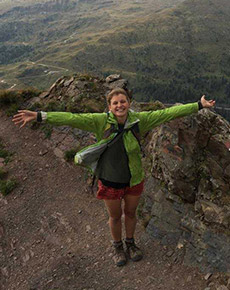 Juliana E. Olsen-Valdez, 2018
Carroll Family Scholarship
"Lawrence University is a great place for students looking to embrace their multi-interested approach to learning. As a Geology major, I have spent many long hours in laboratories. But, I have also had the opportunity to organize and lead students on outdoor backpacking trips, help build a stronger community for International students, participate in dialogues on campus initiatives, attend dozens of musical events, and study abroad in a field-based geology program, all while taking classes in a variety of academic spheres on campus. Lawrence, as an institution and student body, creates a collective of learners, listeners, and leaders who are continuously evolving their understanding of the world around them. I am fortunate to have the support of the Carroll Family Scholarship, so that I can say I am a part of this exceptional community too!"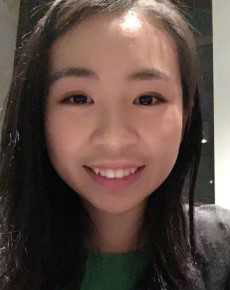 Weiqi "Vicky" Liang, 2019
Marian H. Cuff Endowed Scholarship
"Lawrence is a special institution with nice people around the campus. I better myself by trying out different things and using new ways to think critically. Even though I am a Philosophy major, I have successfully taken classes in Anthropology, Biology, Economics, and Government. In addition, I still find many great extracurricular opportunities to explore, such as singing with Viking Chorale, even though I am not a music major. While having the great experience of volunteering at the elderly center last year, I became an elder advocacy coordinator at the Volunteer Community Service Center. At Lawrence, I've learned to handle difficult academic problems while looking forward to exploring possible opportunities. I am very grateful to be awarded the Marian H. Cuff Endowed Scholarship for every year I have been here, and appreciate that the scholarship has provided this wonderful Lawrence experience to me."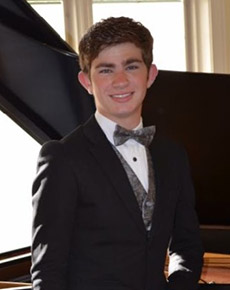 Anthony Cardella, 2018
Ansorge Family Scholarship
"I am so excited that I am able to attend Lawrence University. I know that I will make great progress studying piano with Dr. Michael Mizrahi. Since being at Lawrence I've already made a lot of progress and I really love it here. I am so grateful for the Ansorge Family Scholarship that made it possible for me to come to Lawrence because without it, I might not have been able to afford the cost of attending a school that is a great fit for me and a place where I will learn so much and go so far."