Title
Planned Giving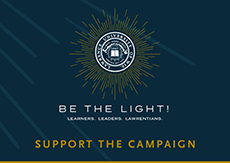 Finance News
Study Abroad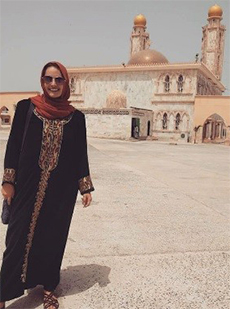 Olivia Soule '19: "Thank you to the donors who funded this scholarship for me. I feel so grateful to have been in Senegal. This would not have been possible without you!" (Dakar, Senegal)
Fulfilling a Legacy to Study-Travel Abroad
Helen Barr Rudin '32 was one of Lawrence's first students to study abroad when she participated in a program in France. This deeply impacted and shaped her strong belief in the value of education abroad. The Helen Barr Rudin Student Study-Travel Abroad Program was established through a planned gift upon Helen's passing in 2007 to enable Lawrence students to participate in study abroad programs. Fifty students over the past 10 years have been able to travel abroad to study, perform, and volunteer with around $100,000 in scholarship aid being awarded.
Literacy and education were two of Helen's passions. She had served the positions of Student Dean at Syracuse University, Dean of Women and a French Professor at Mount Union College, Assistant Dean of Women at Carleton College, Assistant Dean of Women at Michigan State Normal College, and in 1948 moved to Ypsilanti, MI as Assistant Dean of Women at Eastern Michigan University.
Helen was a pioneer of planned giving at Lawrence, establishing five gift annuities and habitually returning her quarterly annuity payments to Lawrence as gifts to the Lawrence Fund. She also enjoyed making regular unrestricted cash gifts in memory of friends.
An Inspired Legacy for Study Abroad
John (Andy) Schwartzburg '64 wished to establish a fund that would help students in the humanities study abroad as a part of their undergraduate experience. His vigor to do so was inspired from his participation in a study abroad program to Germany during his time at Lawrence. Fluent in German, he served as a German teacher for many years at The Lawrenceville School in New Jersey.
Through Andy's bequest, the John Anderton Schwartzburg Fund for Study Abroad was established in 2016. Grants will be given annually to students attending Lawrence-affiliated or Lawrence-sponsored international off-campus study programs that are a term, semester or academic year in length.
Lawrence provides many
funding opportunities
to help make the dream of studying abroad a reality!
Thank You! From Study Abroad Students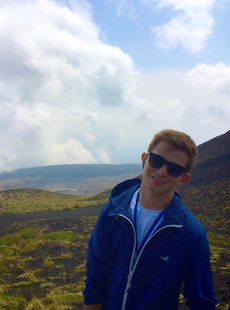 Anthony Cardella '18: "Thank you so much for the donations that made this trip feasible for me. With the help of this scholarship, I didn't have to work while studying abroad so I could really immerse myself in my studies and music, and also see as much as possible of Italy and the surrounding countries. The cost of studying abroad is very steep and can be overwhelming, but I believe the experience is truly life-changing and completely worth the cost, which is why I am so thankful for scholarships like these that help myself and so many other students to make studying abroad possible." (Milan, Italy)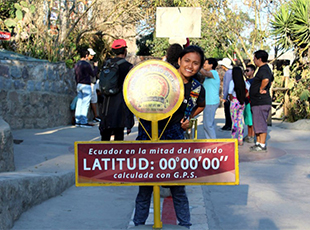 Krizhalyn Z. Velasquez '17: "I would like to say that I really appreciate all that you do to help students like me gain new, valuable experiences, especially through studying abroad. It is such a great opportunity to extend our knowledge about the world and is even better doing so by actually having the chance to interact with the people and to just be in that specific place. I hope that you keep funding the scholarship in order to continue supporting other students because it is such a big help! Again, thank you for your support!" (Ecuador)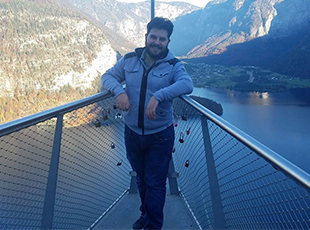 Nebal Maysaud '17 : "Of course, thank you! I want to let you know how crucial it is to allow people from middle and lower classes the opportunity to study abroad. It is a radically different experience that forced me to forge my own path forward and do so with the freedom of independent exploration. Thank you for your dedication towards the education of Lawrence students. Your donation is an investment towards the futures of students and musicians. Again, with the sincerest admiration, thank you." (Vienna, Austria)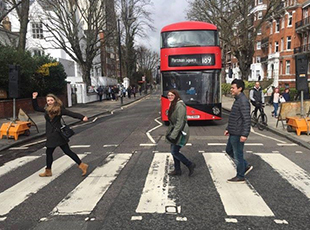 Kaitlin Yorde '17: "Without your generosity I would not have been able to afford to study abroad in London. It was the most challenging experience I've had, and I am so grateful to have had the opportunity to see more of this world and its people. Thank you!" (London, England)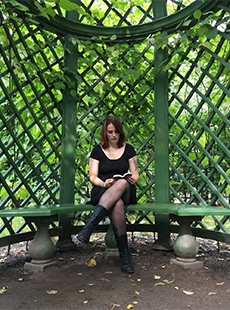 Viveka Amundson '18: "I want to thank you for everything. Without you I am not sure if I would have been able to go to Russia. With your help I was able to grow so much as a person." (St. Petersburg, Russia)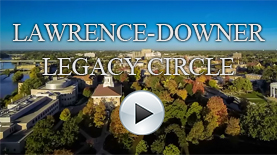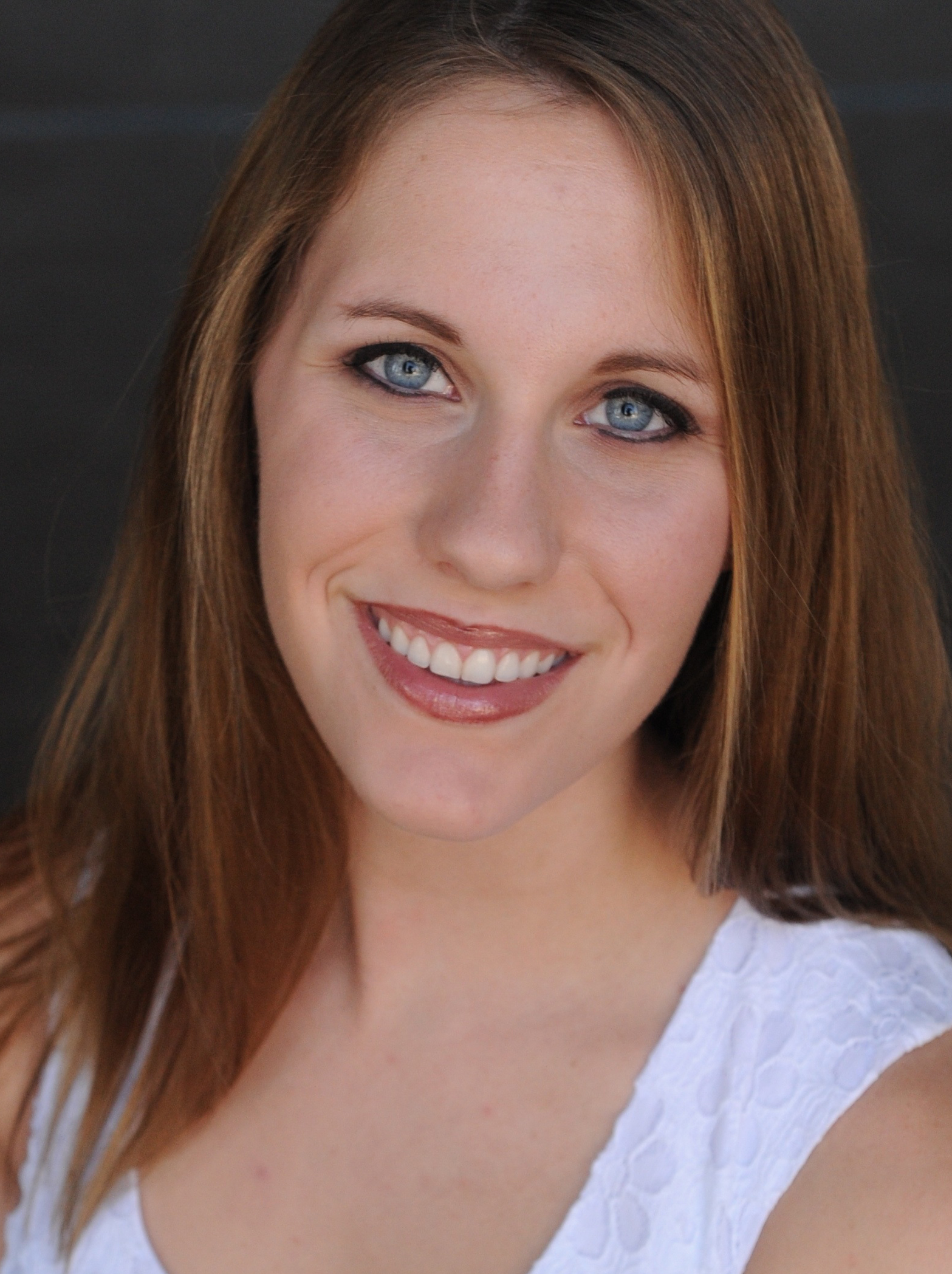 Shelby Harder, 2018
Dr. Irving Auld and Dorothy
Roher Auld Scholarship
"Many students take for granted what a university has to offer. However, I am thankful every single day for the opportunity to attend this prestigious school. At Lawrence, you have the ability to engage in Socratic debates about the world we live in at dinner, play recreational or NCAA sports, and talk one on one with brilliant professors. At Lawrence, you don't just 'learn' a subject, you are immersed in it. You dive into the liberal arts and these professors show you the beauty in it all, and how everything is tied together. I am a Biochemistry major with a soft spot for rocket science, philosophy, and evolution. Lawrence is my dream school, and it would have never been possible without the Dr. Irving Auld and Dorothy Roher Auld Scholarship. I am forever grateful for their generosity."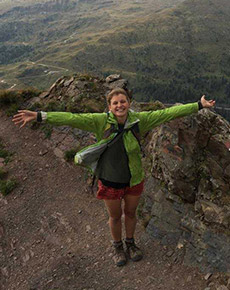 Juliana E. Olsen-Valdez, 2018
Carroll Family Scholarship
"Lawrence University is a great place for students looking to embrace their multi-interested approach to learning. As a Geology major, I have spent many long hours in laboratories. But, I have also had the opportunity to organize and lead students on outdoor backpacking trips, help build a stronger community for International students, participate in dialogues on campus initiatives, attend dozens of musical events, and study abroad in a field-based geology program, all while taking classes in a variety of academic spheres on campus. Lawrence, as an institution and student body, creates a collective of learners, listeners, and leaders who are continuously evolving their understanding of the world around them. I am fortunate to have the support of the Carroll Family Scholarship, so that I can say I am a part of this exceptional community too!"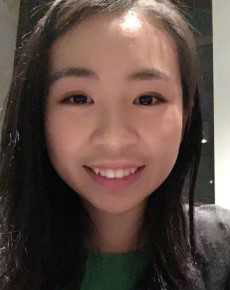 Weiqi "Vicky" Liang, 2019
Marian H. Cuff Endowed Scholarship
"Lawrence is a special institution with nice people around the campus. I better myself by trying out different things and using new ways to think critically. Even though I am a Philosophy major, I have successfully taken classes in Anthropology, Biology, Economics, and Government. In addition, I still find many great extracurricular opportunities to explore, such as singing with Viking Chorale, even though I am not a music major. While having the great experience of volunteering at the elderly center last year, I became an elder advocacy coordinator at the Volunteer Community Service Center. At Lawrence, I've learned to handle difficult academic problems while looking forward to exploring possible opportunities. I am very grateful to be awarded the Marian H. Cuff Endowed Scholarship for every year I have been here, and appreciate that the scholarship has provided this wonderful Lawrence experience to me."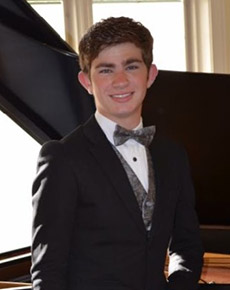 Anthony Cardella, 2018
Ansorge Family Scholarship
"I am so excited that I am able to attend Lawrence University. I know that I will make great progress studying piano with Dr. Michael Mizrahi. Since being at Lawrence I've already made a lot of progress and I really love it here. I am so grateful for the Ansorge Family Scholarship that made it possible for me to come to Lawrence because without it, I might not have been able to afford the cost of attending a school that is a great fit for me and a place where I will learn so much and go so far."