Title
Study Abroad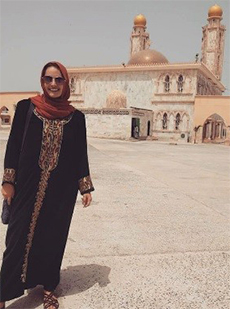 Olivia Soule '19: "Thank you to the donors who funded this scholarship for me. I feel so grateful to have been in Senegal. This would not have been possible without you!" (Dakar, Senegal)
Fulfilling a Legacy to Study-Travel Abroad
Helen Barr Rudin '32 was one of Lawrence's first students to study abroad when she participated in a program in France. This deeply impacted and shaped her strong belief in the value of education abroad. The Helen Barr Rudin Student Study-Travel Abroad Program was established through a planned gift upon Helen's passing in 2007 to enable Lawrence students to participate in study abroad programs. Fifty students over the past 10 years have been able to travel abroad to study, perform, and volunteer with around $100,000 in scholarship aid being awarded.
Literacy and education were two of Helen's passions. She had served the positions of Student Dean at Syracuse University, Dean of Women and a French Professor at Mount Union College, Assistant Dean of Women at Carleton College, Assistant Dean of Women at Michigan State Normal College, and in 1948 moved to Ypsilanti, MI as Assistant Dean of Women at Eastern Michigan University.
Helen was a pioneer of planned giving at Lawrence, establishing five gift annuities and habitually returning her quarterly annuity payments to Lawrence as gifts to the Lawrence Fund. She also enjoyed making regular unrestricted cash gifts in memory of friends.
An Inspired Legacy for Study Abroad
John (Andy) Schwartzburg '64 wished to establish a fund that would help students in the humanities study abroad as a part of their undergraduate experience. His vigor to do so was inspired from his participation in a study abroad program to Germany during his time at Lawrence. Fluent in German, he served as a German teacher for many years at The Lawrenceville School in New Jersey.
Through Andy's bequest, the John Anderton Schwartzburg Fund for Study Abroad was established in 2016. Grants will be given annually to students attending Lawrence-affiliated or Lawrence-sponsored international off-campus study programs that are a term, semester or academic year in length.
Lawrence provides many
funding opportunities
to help make the dream of studying abroad a reality!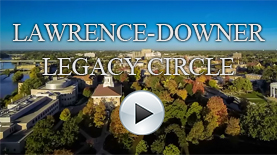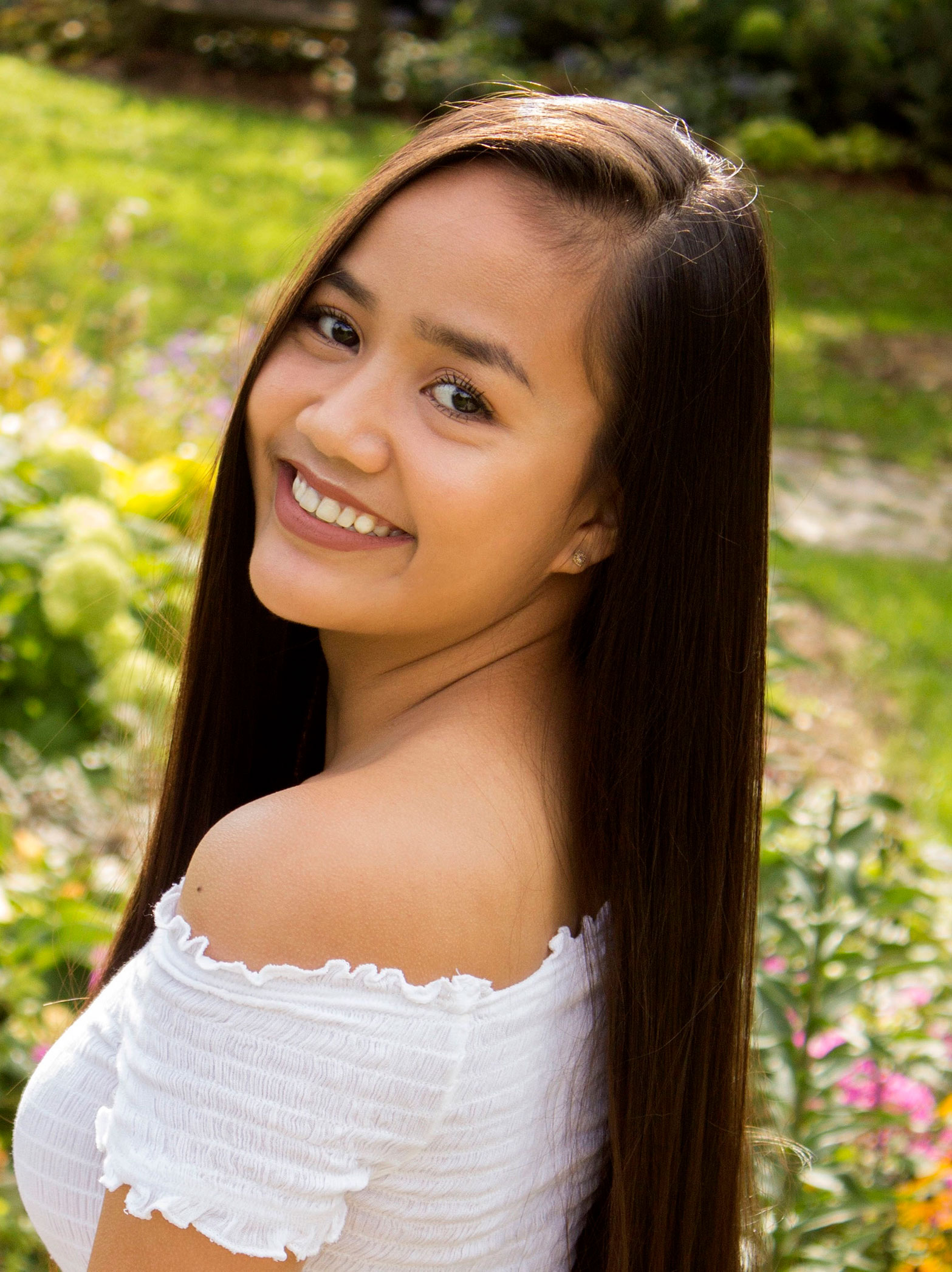 Lisalyn Jane Dresser, 2022
Clare Scherf Sweetman Scholarship
"The thing I admire most about Lawrence is the diverse community. You are accepted and treated fairly no matter where you are from. Lawrence does not only teach you what you need to know it also helps you to be independent and prepare you to be successful for the future. I have always wanted to be in this prestigious and diverse university. I will forever be grateful to the Clare Scherf Sweetman Scholarship for helping me reach my dream."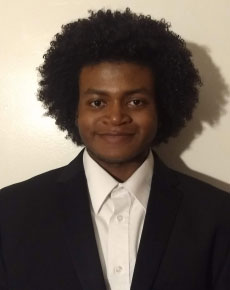 Jelani Jones, 2021
Marie Dohr Memorial Scholarship
"Being at Lawrence has and continues to be a joy for me. I feel that I have grown so much as a musician, a teacher, and a friend through the awesome community of professors and friends I have met here. I feel that I am blessed to have such an awesome violin professor, and all the faculty members in the education department are so amazing. I have come to see Lawrence and the state of Wisconsin as my home, and I wouldn't change a thing."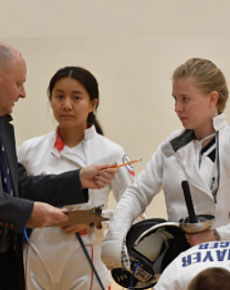 Maggie Wright, 2021
Margaret S. and W. Paul Gilbert Memorial Scholarship
The scholarships I receive at Lawrence allow me to experience anything that I want to. I can pursue my love of Biology and Chemistry in classes that are engaging, with professors who care individually about their students. These scholarships also give me the freedom to participate in numerous extracurriculars that Lawrence offers as well, like the Fencing Team and the American Medical Students Association. All of the opportunities Lawrence offers me remind me how grateful I am to have received the Margaret S. and W. Paul Gilbert Memorial Scholarship."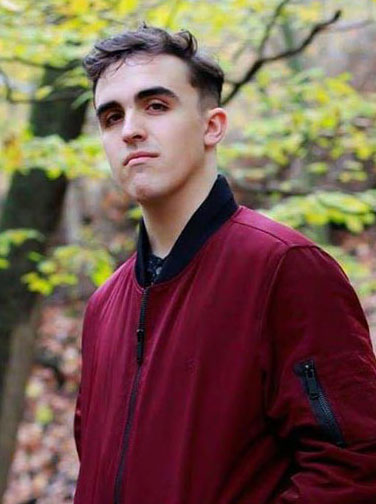 Sterling Elvin Ambrosius, 2022
Berenice E. Hess Scholarship Endowment
"The financial aid from this school was one of the best packages I received. I wouldn't be in school still if it weren't for Lawrence. This community has allowed me to develop leadership skills, advocacy skills, and overall made my life wonderful. I have found a family here at Lawrence, and that has made the world of difference in the rigorous world of academia. I also found my passion here, advocacy and my major, Gender Studies."